Tom Cruise is an international star. Apart from being one of the highly paid actors in the world, he is also one of the most widely recognized celebrities across the globe. His films set the cash registers ringing at the world box office and his vast popularity post 'Mission: Impossible' only goes on to show that there's no stopping this star. In a career spanning 36 years, Tom Cruise has appeared in a number of films, having starting out at the tender age of 19.
The endless list of his films boast of a range of movies belonging to different genres and Tom Cruise has never been the one to step inside a comfort zone. From action, to psychological thrillers, to rom-coms, to musicals, Tom Cruise has done it all. But there's one thing he hasn't done before; and he once confessed that he would love to try his hand at a Bollywood movie! So, here we bring together a list (in no particular order) of Hindi films, which Tom Cruise could have starred in.
1. Dilwale Dulhania Le Jayenge (1995)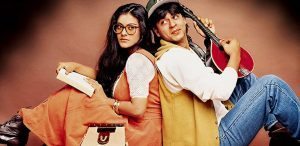 Not many people know, but before 'DDLJ' was offered to SRK, which eventually made him an overnight star, Aditya Chopra wanted to cast Tom Cruise as Raj Malhotra and had also written the story to suit an Indo-American audience. But Papa Chopra didn't agree; the story had to be altered and SRK was finally roped in to play Raj…naam toh suna hi hoga! We would still want to imagine Tom Cruise going all out to woo the lady, about to get married to someone else, off her feet, right from under her snooty fiancé's nose!
2. Ek Tha Tiger (2012)

If there's one genre Tom Cruise is a pro at, it is action! And if there's a contemporary action film that could star Tom Cruise in it, it has to be 'Ek Tha Tiger'. Wouldn't it be a treat to watch Tom as the RAW spy, hunting down double agents in the deserts of Iraq or singing a song or two with Katrina Kaif in the picturesque Cuban locales? We definitely think Tom Cruise could have suited the part!
3. Race (2008)
The mystery action-thriller directed by Abbas-Mustan, which saw almost each and every character double-crossing the other in order to lay his hands on a huge inheritance sum, was a total entertainer. Tom Cruise could have easily slipped into Saif Ali Khan's Ronny, who was not just a suave yet harsh businessman, but also a heartless murderer. We are sure Tom could have pulled it off.
4. Tezz (2012)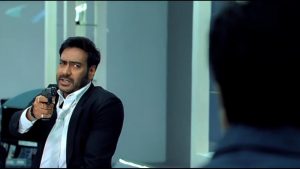 A slick crime-thriller, which saw Ajay Devgn as the anti-hero, was a revenge saga directed by Priyadarshan. The film with an ensemble cast worked at the box office because of the story that followed Aakash Rana, who wanted to get even with the UK government for having him deported to India. Tom Cruise could have played Ajay Devgn's illegal immigrant in the UK, who would go to any length to wreak havoc and bring the system to its knees.
5. Dhoom 2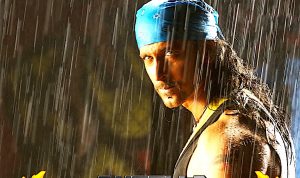 The action thriller directed by Sanjay Gadhvi was widely appreciated for its smooth action sequences and Hrithik Roshan earned praises for getting into the skin of the various characters that he portrayed as Mr A. Be it the Queen, an elderly janitor, a statue in the museum or a hyperactive teenager, Hrithik managed to play them all in style. We think Tom Cruise, too, would have succeeded in playing the role, which required prosthetics to do most of the work.