Apart from being hardcore cricket and cinema fans, Indians love to eat. It is almost like a third religion to us and India being a country of proud multi-ethnicities, the variety of food only gets better and bigger. Indian cinema is a reflection of our daily lives – the festivities, singing, dancing, religious sentiments et al – so how can the filmmakers stay away from addressing the issue of food on the big screen. Here is a list of Bollywood movies where food is as integral to the story as any other character in the films.
10. English Vinglish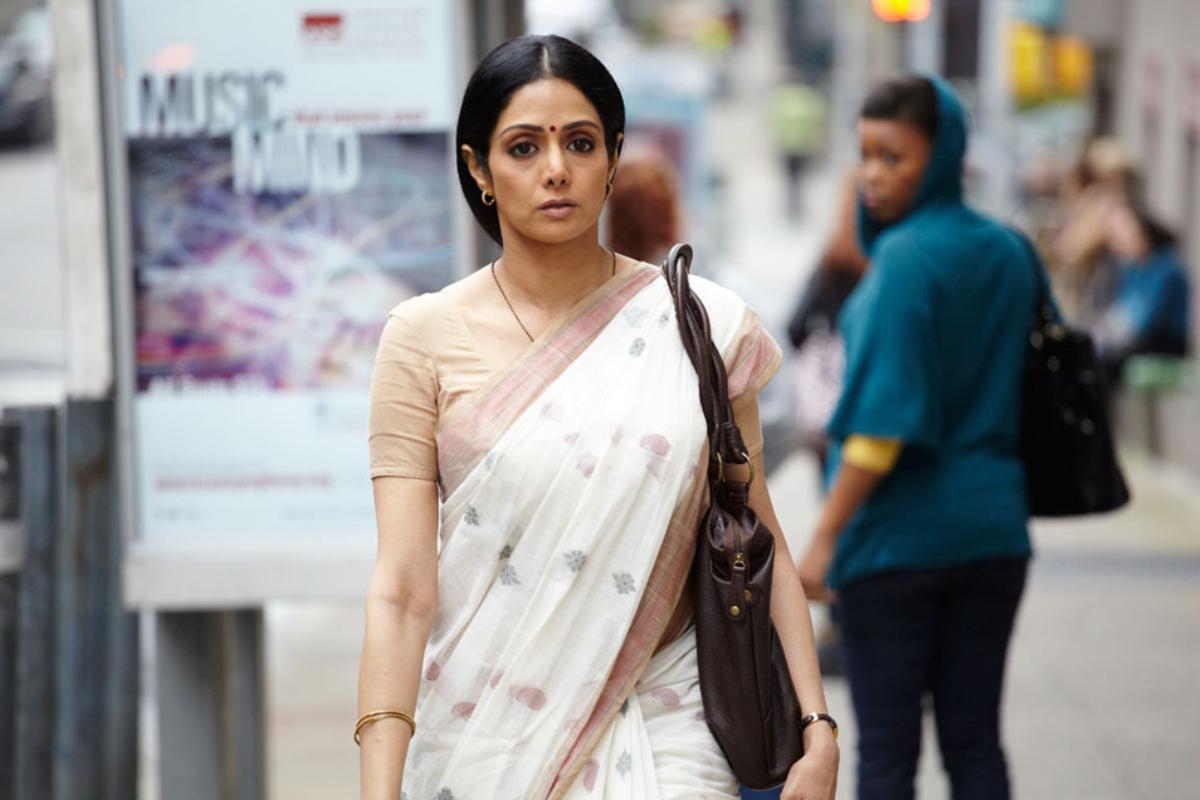 'English Vinglish' was sold as a film about an Indian house wife trying her best to learn English to boost her self-confidence and to earn respect from her family who mocks her for the lack of command over English. However what was hidden from the audience until the day of its release was that her cooking skills played a huge role in fulfilling her dreams. Her Ladoo making skills made her financially independent so that she could save up enough money to enroll in an English-speaking course. Sridevi made her comeback after a gap of 15 years and delivered a convincing performance as a woman who uses her domestic skills as a means of getting on to better things in life. Towards the end of the film when she asks an air hostess for Hindi newspapers in English one couldn't help but feel proud of her achievement.
9. Kuku Mathur Ki Jhand Ho Gayi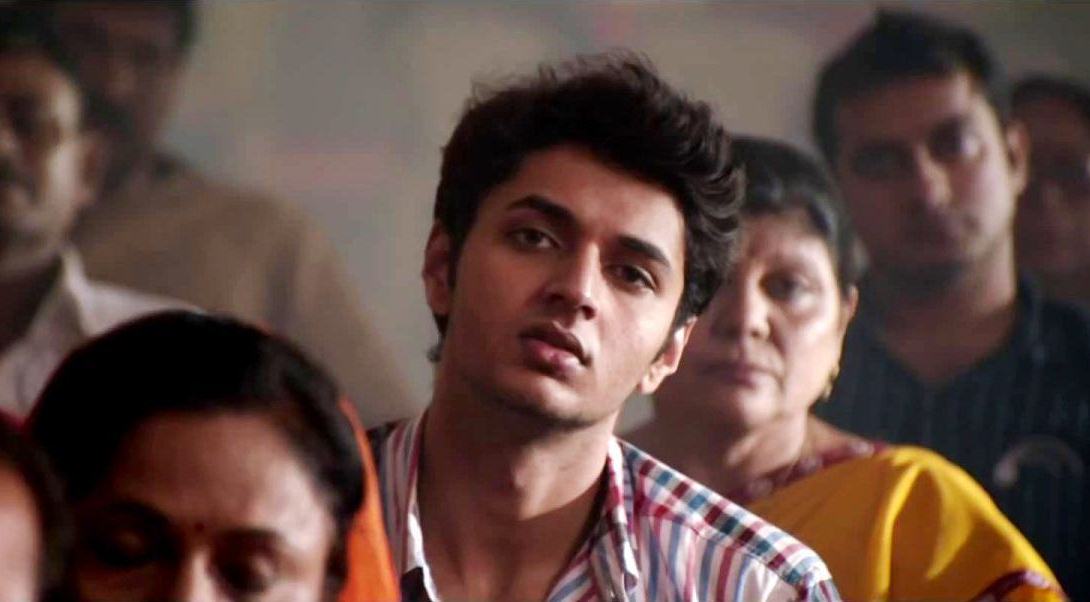 The protagonist of the film Kuku Mathur nurtures a dream of opening a restaurant one day but little did he knew that life had other plans for him; plans to throw him off-track. His passion for food is what keeps him going when all the odds are stacked against him and it also helped him immensely that the love of his life was always by his side.
8. Queen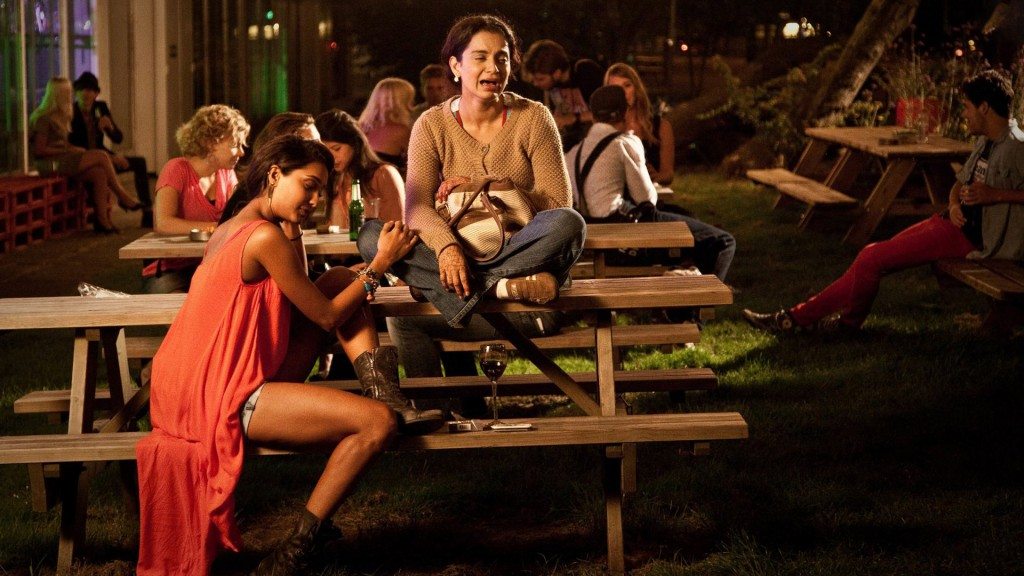 'Queen' is a coming of age film in which the protagonist Rani's passion for cooking come in handy during tricky situations of her life. The film is primary focus is not on food on cooking but rather on the personal awakening of the lead. However food plays an important role in Rani's life. It was while working on her father's sweets shop that she first meets her fiancé and in a very crucial scene towards the second half her cooking skills again comes to her rescue. When a local restaurant owner in Amsterdam challenges her to a cook-off during a yacht race event she is showered with a new-found confidence to take on with open heart whatever life throws at her. She makes 'gol gappas' for the event which of course becomes a crowd favourite.
7. Ramji Londonwaley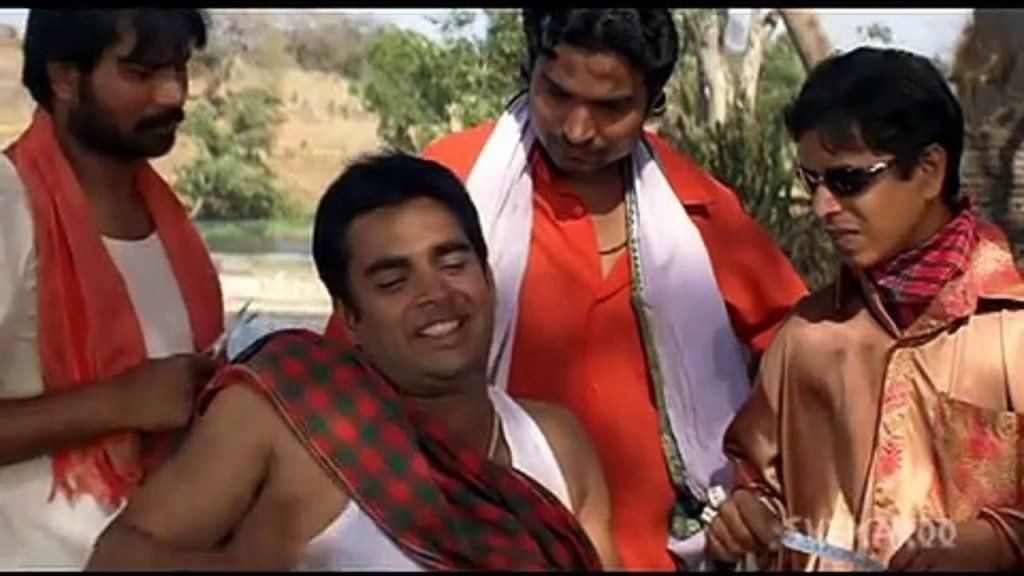 An upper caste vegetarian Indian chef ends up in London jobless and nowhere to go. That's an interesting premise to begin with. Of course there is a back story but I don't want to spoil it for those who haven't watched the movie yet. Food steps in as the saviour of Ramji in London as he makes friends and wins the hearts of the ladies. The film once again proves why some of the best chefs in the world are men as they bring fearlessness into the art of cooking. The love for food is universal and the film enhances this universality by focusing on how modification and adaptation of food habits to meet the demands of a global consumer can bring together people of different cultures.
6. Daawat-e-Ishq

As the name itself suggests the film is a heady combination of food and love. Here love is a façade and food is the deal maker. The amount of mouth-watering Hyderabadi dishes on display will make you feel instantly hungry and head right into an eatery once the film gets over. Apart from the issue of gastronomy which occupies the top most position in our daily lives the film also focuses on love, betrayal and asks many relevant questions relating to the dowry system. However despite all the misunderstandings love triumphs over hatred in the end just like a good plate of Biriyani can make you forget all the worries of the world.
5. Stanley Ka Dabba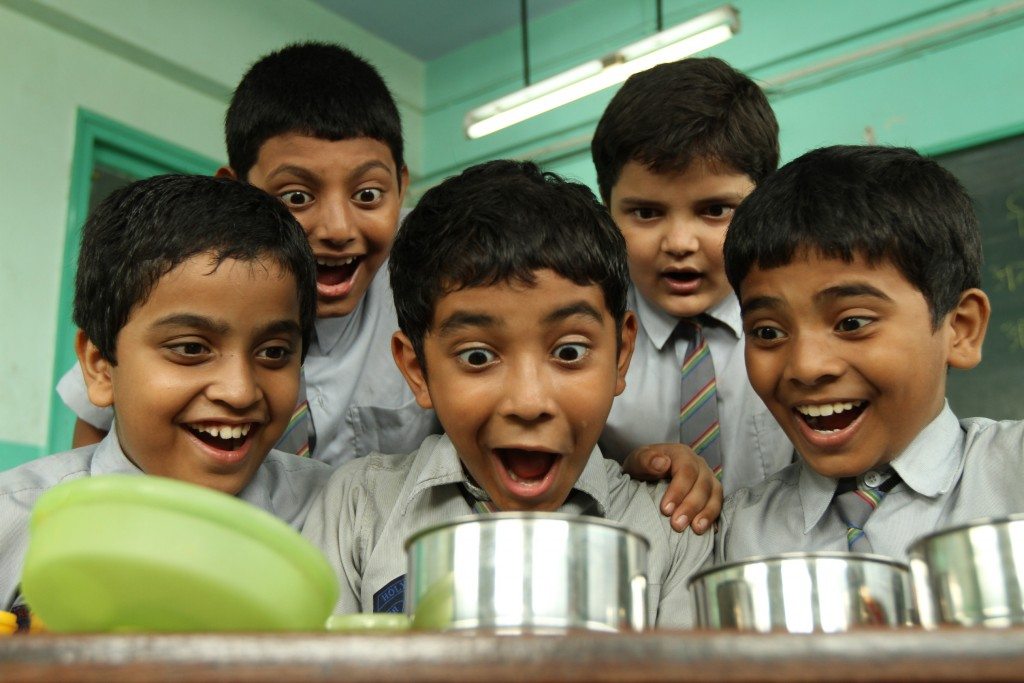 This film takes us back to our childhood when our Tiffin box was a prized possession and we couldn't wait for the Tiffin breaks to come so that we could gorge on the delicious food items that our mother have made for us so lovingly. It also reminded us of those carefree days when sharing our food with our friends were a joy. Eating food is such an organic thing for us that sometimes we tend to take it for granted. Only a person suffering from the scarcity of food understands its value. And our little hero 'Stanley' suffers from a similar predicament which makes food all the more precious to him – something which he craves for on a regular basis. There is also an evil and equally hungry teacher who makes fun of his hunger-pangs.
4. Luv Shuv Tey Chicken Khurana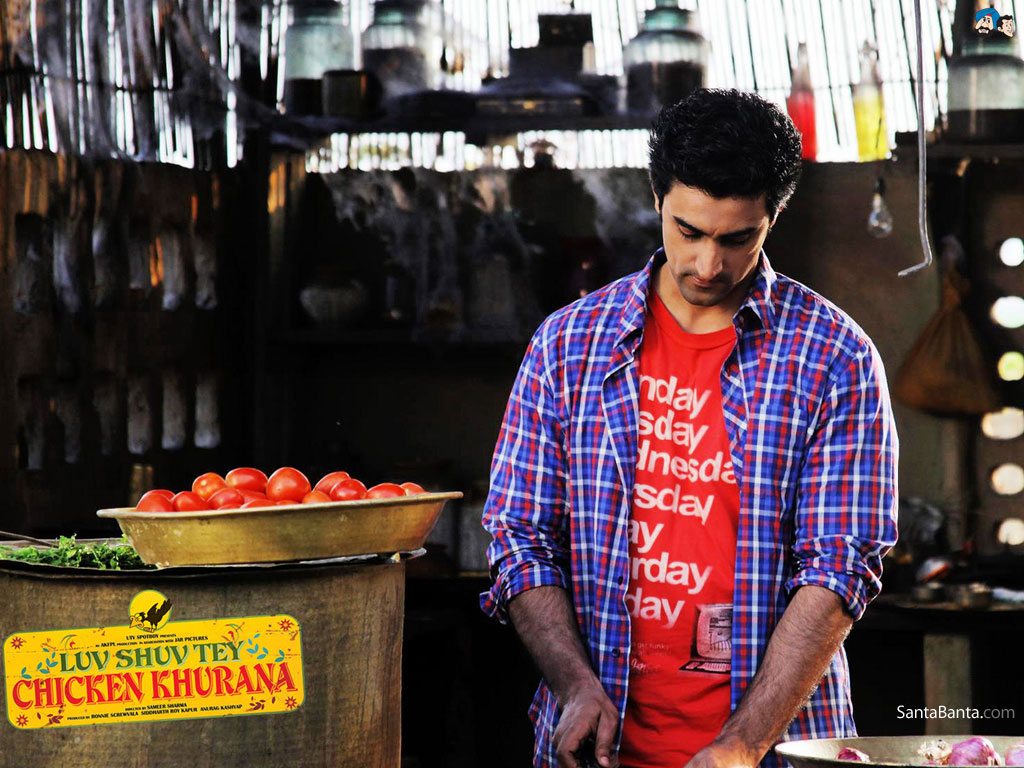 The film revolves around finding the secret ingredient that goes into the making of 'Chicken Khurana' – a dish that was once famous all over Punjab. The fate of many people are hanging on the discovery of that recipe. The flavour of food and Punjabis are scattered all over this tale of love, longing and family. The film keeps us guessing all throughout as to what the secret ingredient is and once it is out of the box we all get a collective shock. Some recipes should always stay within a family, isn't it?
3. Bawarchi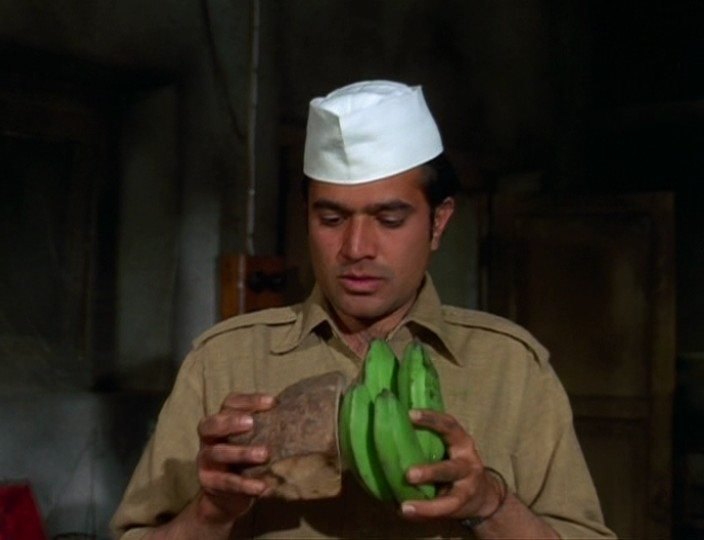 'Bawarchi' is not a film about fancy food and exotic recipes; rather it tells an everyday story where food is a daily necessity and how a middle class home revolves around food. The story centers around a chef named Raghu who arrives on Shanti Niwas, unexpectedly and unasked for. He somehow convinces the household members to employ him as a chef/cook and starts weaving his magic upon the people. However Raghu is not as innocent as he seems; he is hiding something in plain view. The film is unique in its depiction of how the abundance and scarcity of food affects a regular household where everyone sitting down together for lunch or dinner is not just a tradition but ensures quality family time. Often considered a classic in Indian cinema, 'Bawarchi' is still loved as much today as it was on its time of release.
2. Cheeni Kum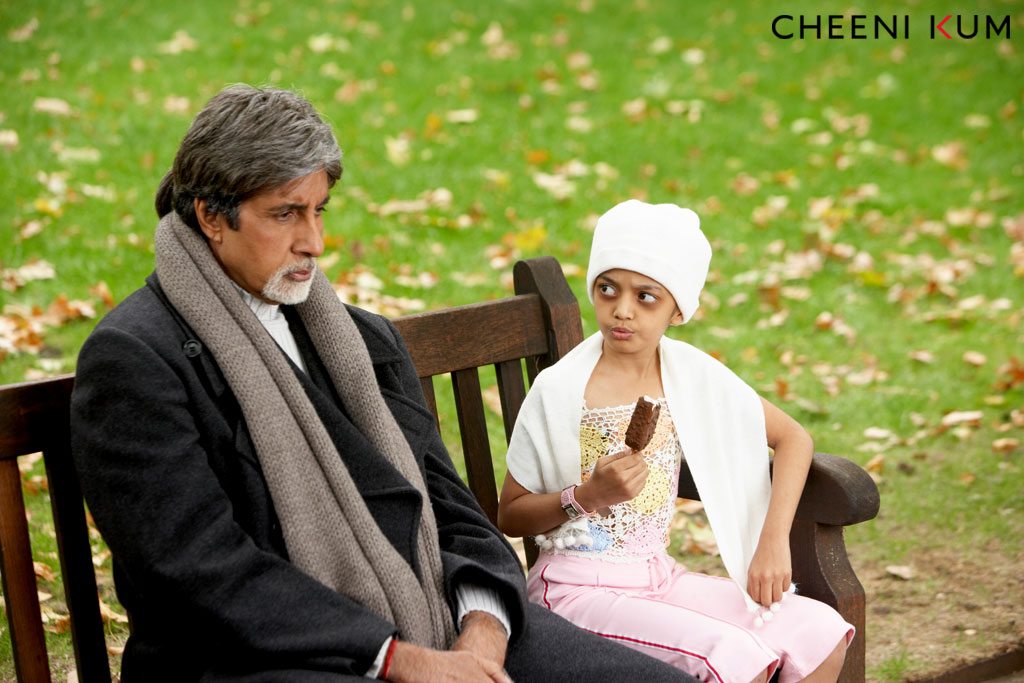 It is one of those few Bollywood films that made a statement without shouting for attention. Just like the two odd lead pairs in the film complements each other; in the same way different flavours of food completes our life. The two opposites, played by Amitabh Bachchan and Tabu, meets for the first time in the former's restaurant where get into a silly tiff regarding the recipe of Zafrani Hyderabadi Pulao, each claiming to be able to cook it better than the other. The bad start eventually gives way to friendship and love. The film emphasizes on the power of food to bring two individuals together and thus endowing food with magical and healing qualities.
1. The Lunchbox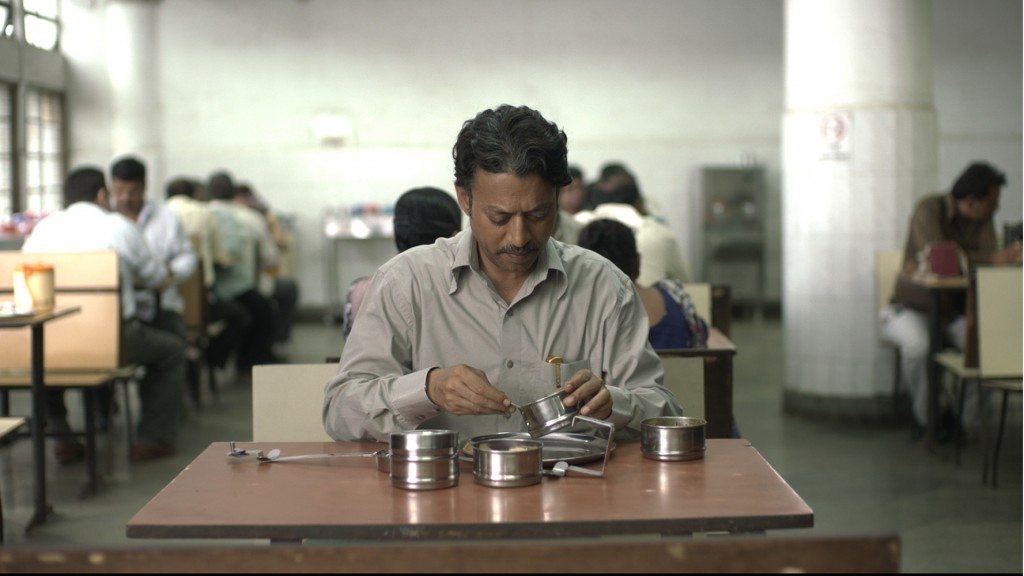 A curious case of misplaced lunchbox sets off a heart wrenching tale of love and life and reveals how food plays the central part in our monotonous existence. The film is noted for its simplicity and the way it entwines mouth watering delicacies into its narrative – the way we embrace life every morning is not much different from the way we look forward to enjoy our regular meals. The Lunchbox deserves the top spot in the list for more than one reasons – it is not only a well made film but is also a reminder that life is unpredictable and short and needs to be lived in the true sense of the term and with good food as company the journey becomes worthwhile.