We all love a hero, don't we? Movies may be primarily a source of entertainment but an actor's portrayal of a heroic character subconsciously inspire us to be like them so we support them, cheer for them and pray that he is guided towards the finishing line. In a very surreal way a hero's victory becomes our victory. So when our beloved hero fails to score the final goal or killed off by the writer's ruthless pen we feel the pain too. That's the magic of cinema and movie stars in particular. Here is a list of 12 best Hindi movies where the hero dies in the end. WARNING: SPOILERS AHEAD!
12. Raanjhanaa (2013)
The Bollywood launch vehicle of South Superstar Dhanush's 'Raanjhanaa' is a film with many layers. It begins as an innocent boy meets girl story but turns into a battle of power equation. Two lovers go through a gamut of emotions and a long journey to finally understand their true feelings for each other but fate doesn't give them a second chance at love. 'Raanjhanaa' is noted for its subtle way of dealing with serious issues like religion and politics. A.R. Rahman's music adds to the sublimity of the film while the otherwise tepid Sonam Kapoor delivers a knockout performance. However the best thing about the film is Dhanush who is a sheer joy to watch on-screen.
11. Devdas (2002)
Indian cinema has adapted Saratchandra Chatterjee's novel Devdas into film many times but Sanjay Leela Bhansali's version stands out for its grand opulence. Aided by a stellar cast of star-actors like Shahrukh Khan, Madhuri Dixit and Aishwarya Rai, Bhansali's 'Devdas' is not only a visual treat but also boasts of many dramatic and heartfelt moments. The love story of Paro, Devdas and Chandramukhi is nothing short of legendary for fans of Bengali romance fictions and the film more than live up to its expectations. The film scored big with international film critics after its screening at the Cannes film festival and became the most talked about movie of the year. Many fans of the movie will agree that the climax scene with SRK on death bed is the most poignant one. The film ends on a sad note with depiction of unfulfilled love and a desire of seeing your loved one for the last time.
10. Dil Se (1998)
Mani Ratnam's overlooked and underappreciated masterpiece 'Dil Se' is a bold film for dealing with issues like extremism and Liberationists group. Probably for the first time in the history of Hindi cinema the female lead was a girl of Assamese origin. Moina/Meghna was played by Manisha Koirala with the right amount of empathy and angst as a victim of circumstantial violence in her home town. Shahrukh Khan's Amarkant Varma, a radio program executive, forms the other half of the story and together they embark on a journey of love, passion and destruction. The only way they could be together was to embrace death hoping for a heavenly union. 'Dil Se..' received massive critical acclaim worldwide and became the first Indian film to make it to the top 10 of the UK box-office.
9. Satya (1998)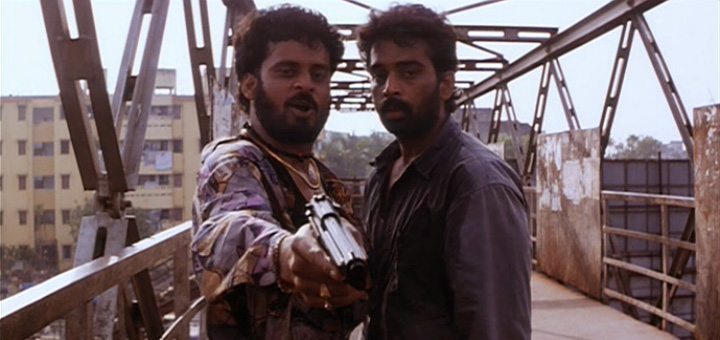 Ram Gopal Varma's 'Satya' gave birth to a new genre called Mumbai Noir and is easily the finest film in that category. In the late 90s Varma was at the height of his creative force and in 'Satya' he skillfully combines crime, power and emotional yearnings to make a film that is at once hard-hitting, realistic , powerful and entertaining. The lifeline of the film is 'Satya' played by Southern star J.D. Chakravarthy to perfection. Each and every character has a significant role to play and it all adds up as the narrative progresses. Manoj Bajpai's Bhiku Mhatre and his dialogue 'Mumbai Ka King Kaun?' has become a part of Bollywood's grammar. Despite dealing with a dark and grim subject 'Satya' is thoroughly entertaining and who can forget Kallu Mama and his dance moves. The sad ending of the film – death of 'Satya' – was unavoidable as it made perfect sense given the context of the film.
8. Maqbool (2003)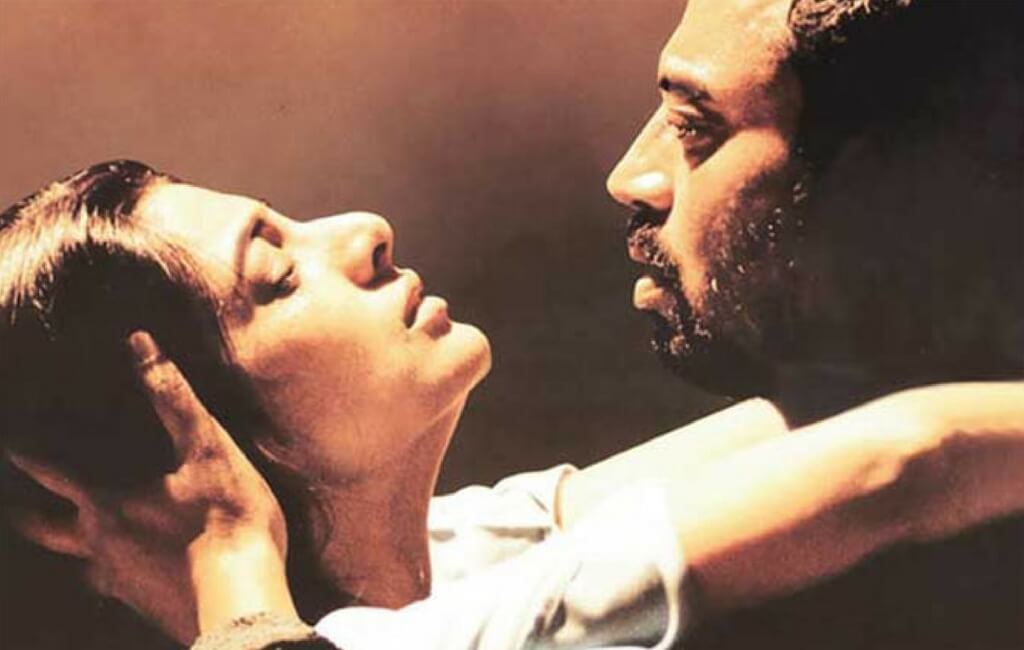 'Maqbool' is a part of director Vishal Bhardwaj's Bollywood Shakespeare trilogy and as the name itself suggest it is an adaptation of Macbeth. Bhardwaj stays true to the source and most importantly does justice to it. The strength of the film lies in its casting of Irrfan Khan and Tabu in the role of Maqbool and Nimmi who are secretly in love and concocts an evil plan to rise to power. Anyone who is acquainted with the story of Macbeth could have very well guessed the fate of the two leading characters but the beauty of the film is in the details. The way Bhardwaj adapts Macbeth into an Indian setting of gang rivalry is nothing short of genius. Naseeruddin Shah and Om Puri are a joy to watch in their gossiping and future predicting avatar.
7. Shahid (2013)
Hansal Mehta's 'Shahid' is a biopic on slain lawyer and human rights activist Shahid Azmi. The film proved to be a major turning point in Rajkummar Rao's career as it fetched him the National award for best actor. The film could have easily gone into the 'wrong' space as the life of Shahid Azmi was controversial to say the least but this is where Hansal Mehta's balanced direction comes in. He puts across his point without hurting any sentiments or taking sides. 'Shahid' is even more relevant in the current political scenario. It is one of those movies which help cynics keep faith in Bollywood with its solid storytelling, stellar performances and realistic treatment of sensitive topics. It was a commercial success owing to its meagre budget.
6. The Legend of Bhagat Singh (2002)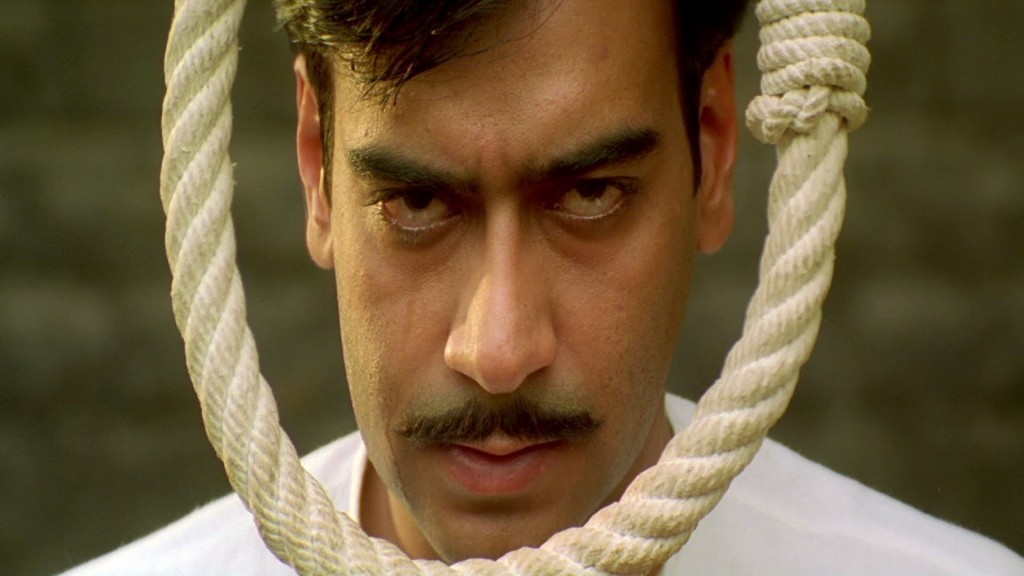 Rajkumar Santoshi's cinematic tribute to the ultimate sacrifice of Bhagat Singh for the sake of his country found very few takers at the box-office at the time of its release. There is a saying that quality cinema stands the test of time and 'The Legend of Bhagat Singh' is a living proof of that. Today it stands tall as one of those few Indian patriotic films that don't resort to sentimentalism and emotional manipulation. The film stays true to history as much as possible. Powered by Ajay Devgan's National award-winning and A.R. Rahman's haunting background score it is both poignant and a delight to relive the life and times of one of the greatest sons of the soil. No matter how many times the story of Bhagat Singh gets immortalized on celluloid his final moments will always bring tears into our eyes and this is where 'The Legend of Bhagat Singh' scores big.
5. Qayamat Se Qayamat Tak (1988)
Aamir Khan's debut as a leading man in 'Qayamat Se Qayamat Tak' was a complete family affair. The song 'Papa Kehte Hain' became an anthem for the youth of an entire generation and Aamir became a youth icon himself. The film was designed as a modern day take on the classic love stories Heer Ranjha and Romeo and Juliet so it's a given the lovers meet a tragic end. The success of the film encouraged many remakes including one in Bangladesh. It was not only Aamir Khan but also Juhi Chawla, the female lead, who tasted stardom post the success of the film. The film won eight Filmfare awards including best film and best director for Mansoor Khan.
4. Deewar (1975)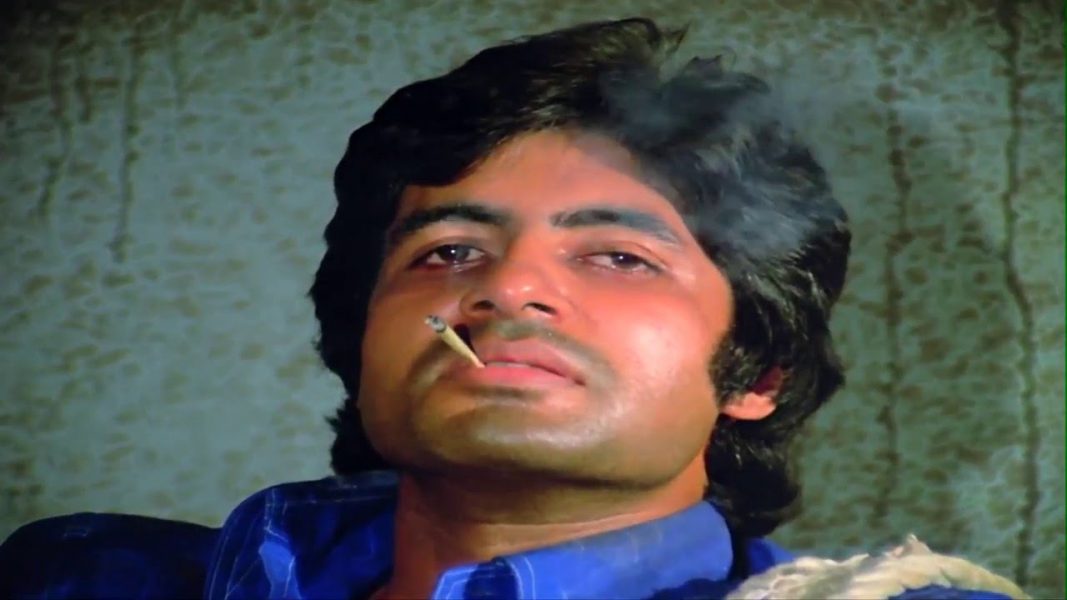 Yash Chopra's career defining film 'Deewar' is a triple threat in the true sense; the on-screen pairing of Amitabh Bachchan and Shashi Kapoor, script by Salim-Javed and music by R.D. Burman are a sure shot way to guarantee box office gold. The dialogues of the film are a hit even today. Loosely based on the life of gangster Haji Mastan the film utilizes the classic brothers in feud trope to create a family drama that is both entertaining and has a social message to give. Bachchan added yet another angry young man role to his kitty with the character of Vijay Verma which has become iconic since then. Vijay, a gangster, dies in the hands of his younger brother Ravi who is a police officer. Nirupa Roy played the ever suffering and sacrificing mother with the confidence of a veteran.
3. Omkara (2006)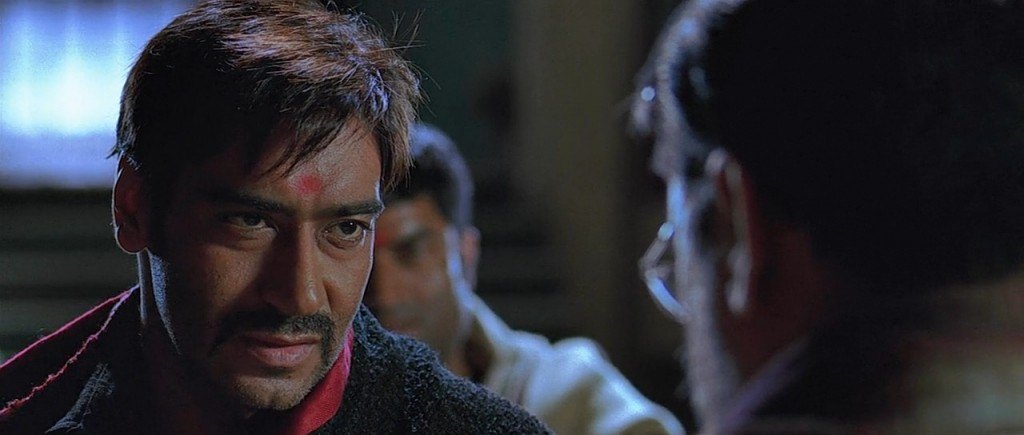 Everyone who is familiar with the play "Othello" should have known how the film ends, which is basically in the deaths of all the leading characters. Adapting a Shakespeare play into a film is a difficult task in itself. Trying to give the play an Indian perspective becomes doubly challenging. With 'Omkara', Bhardwaj managed to retain the essence of Othello, while he wiggled room for what is a story deeply rooted in Indian hinterlands and ethos. The craftsmanship of Bhardwaj and the depth of Shakespeare come together to create a thrilling piece of art. An art that I am sure Shakespeare himself would have been proud of. Both 'Omkara' and 'Lagaan' (about which you will read very soon), represent Indian cinema in its most glorious and finest form: they are raw and honest portrayals of India and at the same time they are these epic musical sagas that Indian cinema has always been known for.
2. Sholay (1975)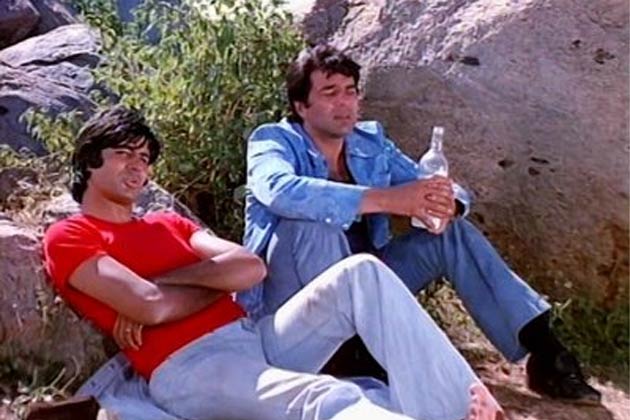 A true Hindi movie fan will never get bored of talking about 'Sholay' on a daily basis. 'Sholay' is not just a film; everything about it is deep rooted in our DNA: be it the bromance between Jai and Veeru (played by Amitabh Bachchan and Dharmendra), the dialogues of Gabbar Singh, the angst of Thakur, the motor mouth Basanti and Helen's dance number 'Mehbooba Mehbooba'. In 2005 Filmfare awards officially recognized it as the best film of the last 50 years. However there are many who are not quite impressed with the movie as it borrows (read copied) heavily from the classic Western movies like 'Once Upon a Time in the West' and 'The Magnificent Seven'. Praise or criticism 'Sholay' has stood the test of time and continues to entertain new generations of movie goers. The film has many memorable scenes but the one where Jai dies in Veeru's arms has remain etched in people's heart and memories for its sheer poignancy and display of valour and friendship.
1. Gangs of Wasseypur (2012)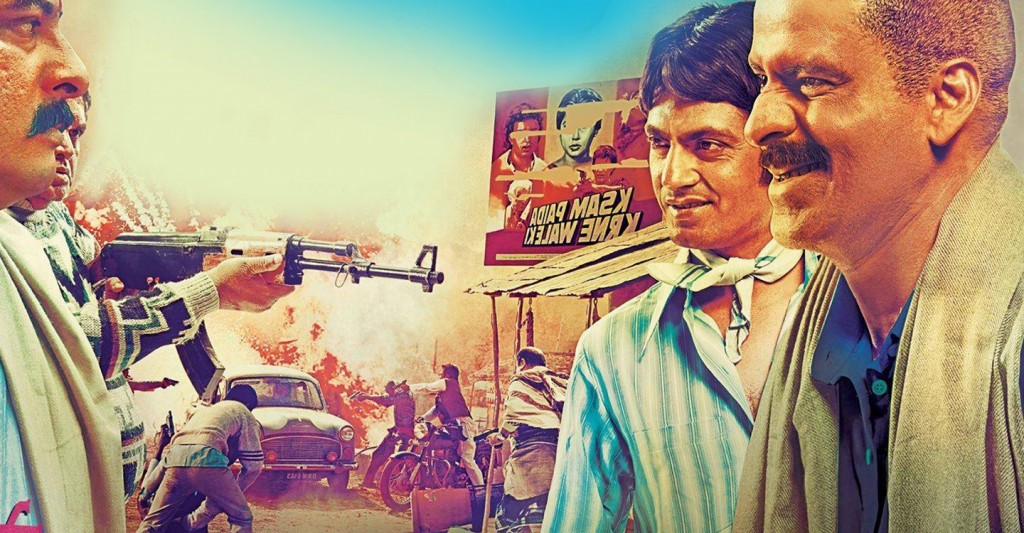 Anurag Kashyap's two part magnum opus redefined the landscape and language of Indian cinema. It marked the advent of new age heroes and leading ladies; who don't beat around the bush, are sexually charged, calls a spade a spade and are most importantly flesh and blood characters. They are not puppets designed to live up to the audiences' stereotypes. Instead they create their own rules and plays with them. This explains why 'Gangs of Wasseypur' is a game changer. Manoj Bajpayee in the first part is a sheer delight to watch. His fiery attitude, ruthlessness and uncontrollable passion lives up to his name Sardar and drive the film towards glory. Even when he is being shot at towards the end after being betrayed by his own people he dies as a hero. There is an inherent Indianness and spice in Aurag Kahsyap's direction that is evident throughout the film.
Read More: Hindi Movies on YouTube