Most often, the film production companies provide the money, and thus sets the budget, and may also make decisions on what director, and actors can be hired. Budget often makes other decisions possible or impossible. A production house is basically an organisation which seeks to promote entertainment sentiments with a profit-making motive. These are also responsible for promoting the particular agenda and keeping them in front of the general public.
Over the years, Film Production is a job majorly taken up by film families because it requires a lot of money and understanding of cinema. Practically anyone with money can produce a film (Ram Rahim Alert!!!!!) but we wouldn't call it cinema. It is an imperative that we know about who makes it possible for us to be a cinema audience, and here is a list of a few of the production houses of Bollywood you possibly wouldn't know much about.
10. Illuminati Films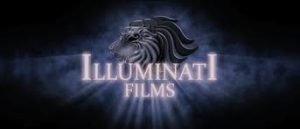 Co-founded by Saif Ali Khan and Dinesh Vijan, this production company is more like a house that lends money to scripts that Saif likes and ends up acting in. They might have not produced great scripts, but they did spend money and effort on Imtiaz Ali's 'Love Aaj Kal' and Homi Adajania's 'Cocktail' amongst others. And both these directors are among the few talented ones we have, which is why Illuminati Films is what we're beginning this list with.
9. Shree Ashtavinayak Cine Vision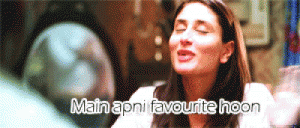 I'm dead sure that that isn't a name you've heard before. Despite the fact that they've produced legends like 'Jab We Met' and 'Rockstar' along with one of my Akshay Kumar favorites, 'Khatta Meetha'. The chief of the company is Dhillin Mehta and as it appears, he likes fun movies; since, they have also produced Rohit Shetty's 'Golmaal' series (of which only the first part was watchable) and 'Bhagam Bhag' among others.
8. Vinod Chopra Films
Owned by Vidhu Vinod Chopra, this production house has produced a long list of movies worthy of innumerable acclaim. From 'Parinda' (1989) to 'Parineeta' (2005) until 'Wazir' (2016), Chopra seems to have a knack for intellectual filmmaking. He also has some of the most money churning films under his banner, films like '3 Idiots', 'PK' and the 'Munnabhai' series. I was stunned when I overheard someone saying that YRF made a shitload of money with 'PK', because there are people out there who're unaware of brilliance.
7. Clean Slate Films
The latest and quite sought after addition to our film fraternity is Anushka Sharma's production house co-owned by her brother Karnesh Sharma. The only film that comes under their banner currently is 'Phillauri', but I'm sure that they also produced 'NH10' while they were still looking for a name. That's how new this house is.
They deserve an audience for they cared to produce Navdeep Singh's daunting script into a movie like NH10, and for making Suraj Sharma to do a mainstream Bollywood movie. And, although the new director probably couldn't bring out the genius that acted in Ang Lee's Oscar winning 'Life of Pi', the possibility of getting that actor down to play a part here makes us acknowledge a glimmer of hope.
6. Aamir Khan Productions
I was perplexed about if or not I should put this on the list because honestly, Aamir Khan is the single most talented and famous Indian actor acknowledged by the world for his acting. I'm aware that people will watch anything with his face on it, but will they watch anything with Zaira Wasim's face and his name on it, I'm yet to see as 'Secret Superstar' is about to release. I want him to not just be known as a great actor, but also as a great great producer. Only because he made Abhinay Deo and Akshat Verma make a film like 'Delhi Belly', even if it was for his nephew.
5. Excel Entertainment
They produced 'Dil Chahta Hai'.
Come on.
I mean, it is co-owned by Farhan Akhtar and Ritesh Sidhwani and Farhan directed the cult movie, but did you know that he also produced it?
Now, that's trivia. Not just that, over the years they have given us all Farhan Akhtar, Zoya Akhtar and Reema Kagti directorials, along with 'Rock On!!'. I've never missed out on a movie that has their name on it, but I know a lot of people who have, and that's sad.
4. Vishal Bharadwaj Films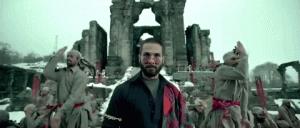 The music, the screenplay, the direction and impeccable sense of cinema drives this film house. Vishal Bharadwaj is a creative magician, his movies are a force to reckon with. It amuses me that he is so involved in his films that he not only makes every aspect of it, but also spends money on the ventures.
Listing the 2-3 most amazing films under this banner is not a task I can perform, since the list will exceed the space this listicle is patterned to provide.
3. Phantom Films
Anurag Kashyap might have enough fame and acclaim to his name, but the way in which they've provided cinema-goers across the globe access to good Bollywood movies requires for us to acknowledge them. By them, I mean Vikramaditya Motwane, Vikas Bahl and Madhu Mantena who co-own Phantom along with Kashyap. 'Ugly', 'Masaan', 'Udta Punjab' and 'Queen' are among the few legends they've made possible.
2. Mirabai Films
They might be based in New York but Mira Nair is of Indian descent and makes movies for international audiences, movies that revolve around the Indian society. Movies that are more Indian than Karan Johar's larger than life films, which I still like anyway. 'Salaam Bombay!', 'The Namesake' and my go-to all time favorite 'Monsoon Wedding' are just a few among Mira Nair's sheer marvels. She is a Delhi University and Harvard Graduate, her work and Padma Bhushan is a testimony to that. And, again- not just a great director, but a clever producer.
1. Drishyam Films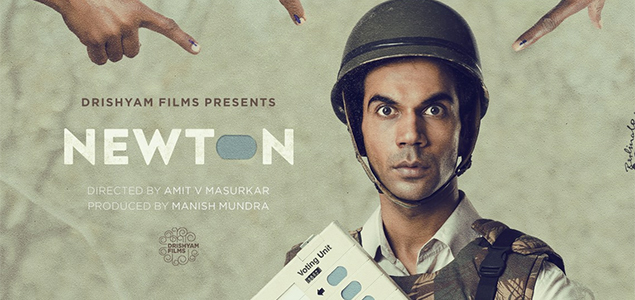 In all honestly, I asked my editor if I could write this article only so I could shout out how important it is for us to know about Manish Mundra's venture. They started out with 'Ankhon Dekhi' in 2014 and went onto to help us realise the power of cinema with movies like 'Masaan', 'Umrika', 'Waiting' and now 'Newton'.
With 'Newton' being our official entry for Oscars 2018, the glimmer of hope has stretched into a face-splitting grin for me because it testifies why Drishyam Films tops my chart and that we're leading in the right direction with actors winning over stars. If you haven't already, please go watch the film for great moment after moment and a bunch of education imbued in an entertaining dialogues and a gritting screenplay. Their next production 'Rukh' is quite a trailer, it sure will make for another feather in their cap. Let's let this cinema not be considered independent anymore!
Read More: Best Hindi Movies on Netflix