As a movie buff blessed are those who can enjoy the offerings of both Bollywood and the South Indian film industry. For someone from the North or other parts of India who is not linguistically acquainted with the South have to depend on subtitles or dubbed versions to enjoy the cinematic flavours from down South. This is where remakes come in as a saviour of your cinematic needs. Bollywood has been borrowing materials from the South since ages, both in official and unofficial capacity and the biggest victory in this transaction have been for the audiences who gets a chance to taste a different flavour packaged in a Bollywood pouch. Before going ahead with the list here is an honest confession from my side. It is not an easy job to adapt a South Indian film into the Bollywood landscape as the sub-standard remakes speak for themselves. Only a handful of them have been able to match the quality of the original or surpass it. The list below backs my words.
12. Yuva (2004)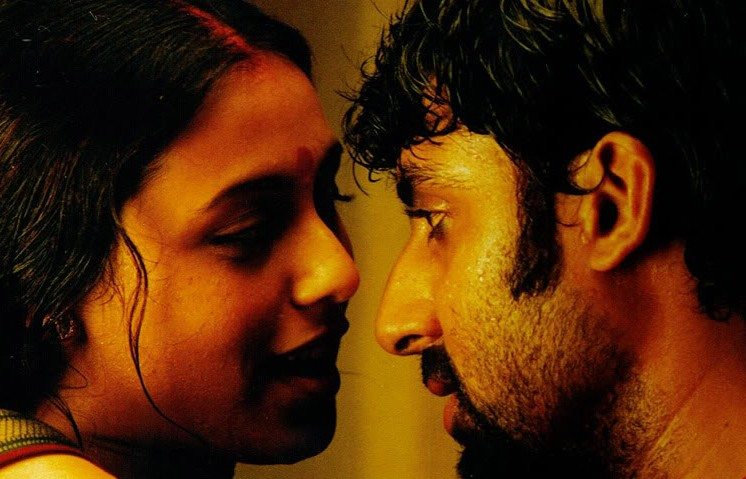 'Yuva' is technically not a remake of any South Indian movie but it was also concurrently shot in Tamil language as 'Aaytha Ezhuthu'. 'Yuva' clearly got the better deal in the battle of critical accolades, as both the film met with zero enthusiasm at the ticket counters. It also picked up the critics' choice for best film at the Filmfare awards. The film boasted of a stellar cast that included names like Ajay Devgan, Vivek Oberoi, Abhishek Bachchan, Rani Mukerji and Kareena Kapoor. The film focuses on the lives of three individuals – a goon, a student leader and a spoiled brat – and how one incident brings them together in the course of life. Looking back one wonders why the film was so underappreciated as it clearly was better than most Bollywood movies of its time.
11. Saajan Chale Sasural (1996)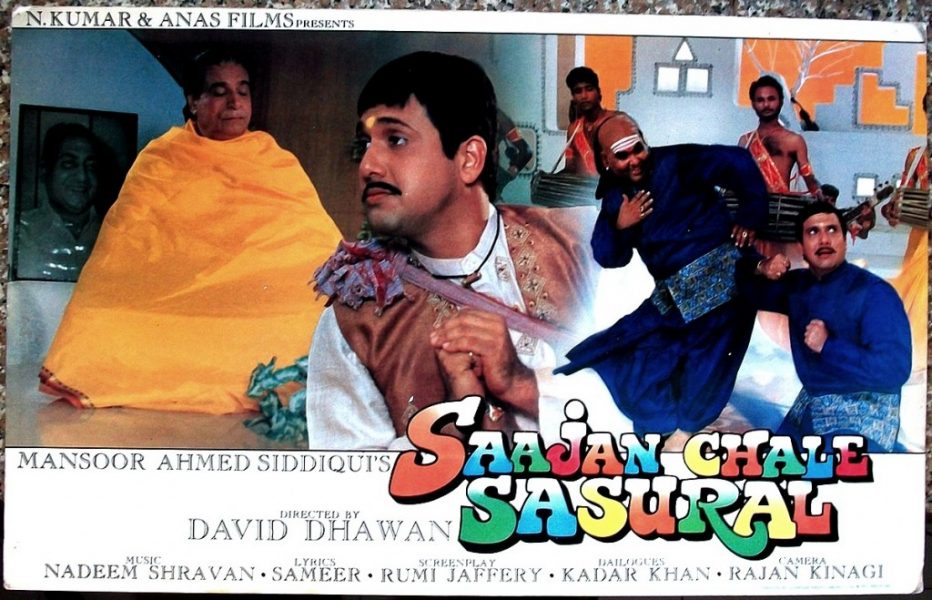 David Dhawan's comedy flick centered on polygamy and cheekily called 'Saajan Chale Sasural' is remake of a Telegu film 'Allari Mogudu' (1992). It was the biggest hit of 1996 and there were reasons for it. The golden trio of Govinda, Karisma Kapoor and David Dhawan were at the peak of their careers when the film released. The music by Nadeem-Shravan was a perfect blend of melody and humour. And the source itself was so cinematically profound that the director just had to copy and paste 'Allari Mogudu' into a Bollywood setting and he would have got a solid entertainer. However David Dhawan not only borrows but also adds his own insights to the story to make it saleable to a national audience. The film was a laugh riot and even after two decades the statement still holds true.
10. Nayak (2001)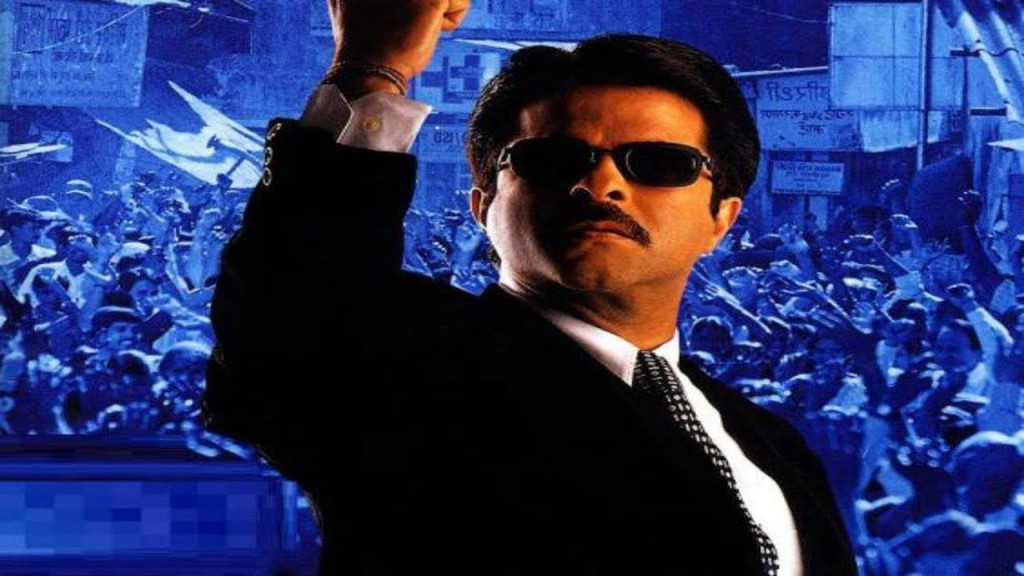 S. Shankar's 'Nayak: The Real Hero' is a Bollywood reinterpretation of his hit Tamil social drama 'Mudhalvan' with its core intact. Anil Kapoor was roped in to play Shivaji Rao, a TV reporter who gets a chance to be the Chief Minister of a state for one day and how he uses his position to make a difference in society. Kapoor's job as an actor was made easy by his on-screen nemesis Amrish Puri, the evil CM whose middle name is corruption. The film is fast paced, very matter-of-fact and most importantly doesn't test your patience. Director S. Shankar very beautifully uses his technical and storytelling skills to give us a film that is both a solid entertainer and thought-provoking at the same time.
9. Coolie No. 1 (1995)
'Coolie No. 1' marks the peak of the golden collaboration between actor Govinda and director David Dhawan. Together they gave many jubilee hits but 'Coolie No. 1' is a special one for them and the whole team. Fresh off the success of 'Raja Babu' they were eager to extend their golden run at the box office and found their inspiration in the Tamil film 'Chinna Mapillai'. They made a few minor changes here and there and gave a typical Bollywood makeover to the relatively unknown Tamil comedy about a Coolie who hides his identity to marry the girl of his dreams. The result was a silver jubilee box office success which still draws crowds in its various TV reruns.
8. Ram Aur Shyam (1967)
It won't be wrong to say that 'Ram Aur Shyam' started the twin saga in Bollywood where two siblings with different personalities form the crux of the story. Inherently high on entertainment value this time tested formula has worked wonders for superstars of different generations. However it was in a Telegu film 'Ramudu Bheemudu' (1964) that director Tapi Chanakya first experimented with 'The Corsican Brothers' theme and encouraged by its success he brought the formula to Hindi films with the Dilip Kumar starrer 'Ram Aur Shyam'. Both the films are basically the same but the Bollywood version has a more logical approach to the subject than its predecessor and hence a more favourable mention in film history books. The film proved to be a milestone in Dilip Kumar's career.
7. Ek Duuje Ke Liye (1981)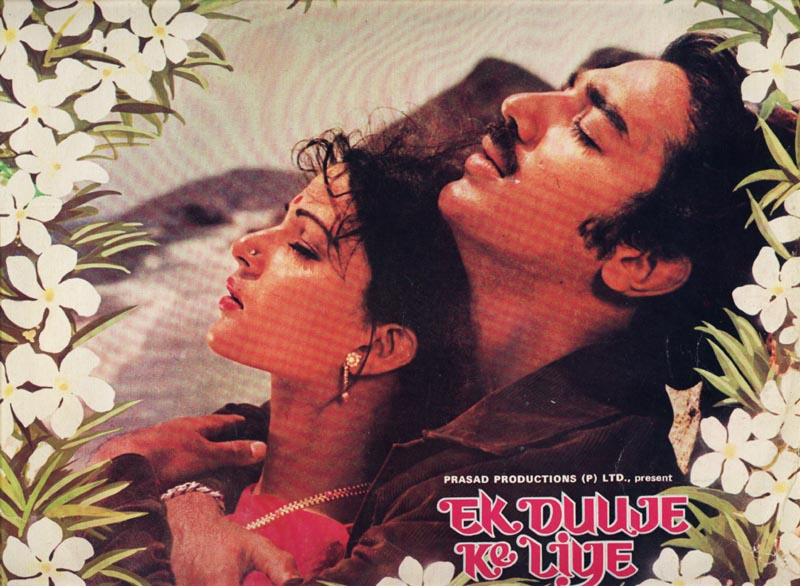 K. Balachander's 'Ek Duuje Ke Liye' is a film about two lovers who don't speak each other's language but they communicate with the language of love. Parental objection and societal pressure tears them apart and their love story meet with a tragic end; that's the film in a nutshell. Given the bilingual plot the film naturally demands to be remade in different languages. First came the Telegu version 'Maro Charitra' with Kamal Haasan and Saritha in the lead roles. For the Hindi version K.Balachander retained the male lead but cast Rati Agnihotri in the female lead. 'Ek Duuje Ke Liye' scores over 'Maro Charitra' as in the former the linguistic differences become more pronounced in the love story between a South Indian boy and a North Indian girl. Today both the film enjoys cult status among their respective viewers.