10. Dr. Baldev Chaddha – Vicky Donor
One of the best things to happen to Indian cinema, with the kind of abruptness that it did, Vicky Donor was a gem amidst a pool of mediocrity. The inherent punjabi-ness with which Annu Kapoor played Mr. Chaddha did not for once seem presumptuous, because the character was not just an act of South Delhi stereotypes. The movie was immensely contextual and that is what my favorite part about it was, all of it was a result of the interactions between Vicky and Chaddha ji.
9. Loknathji – Newton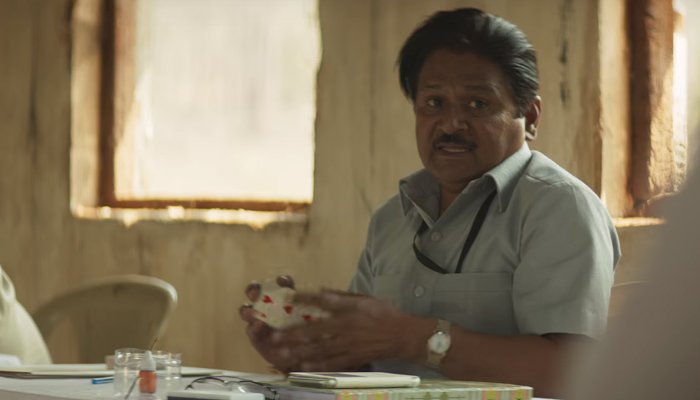 Just another government employee who considers himself a rookie writer and showers everyone with his quirks and wisdom every now and then, Raghubir Yadav is the most underrated actor I know of. In an otherwise social-statement genre film, Loknathji provided comic relief with the kind of subtlety that only an actor of his caliber can manage. 'Newton' strongly relies on great writing, and Loknath ji is an example of a very well written character acted out by someone defying mediocrity.
8. Dadu – Kapoor and Sons
Emotional vulnerability is something we do not want to swing towards, neither in movies nor in real life. Kapoor and Sons remains my favorite screenplay in the past couple of years, without a speck of doubt, for the only reason that it dealt with conflict of human emotions with utmost simplicity, despite it being the complex emotion that it is. Dadu might have seemed like only the comic relief, but he pushed major narratives by his mere existence. A 90 year old, retired army man who likes his fix of porn and still enjoys life to the fullest- he is sardonic, annoying and hysterical. Rishi Kapoor was the perfect fit for the role.
7. Khurram Meer – Haider
Claudius might be one of Shakespeare's most complex characters, I could despise but not dislike Claudius when I read Hamlet. Vishal Bharadwaj though, unbelievably so, created a Kashmiri context with Haider. It is the one time I like the movie adaptation over the actual play. Bharadwaj is an artist and he creates characters with finesse I've never seen before. Throughout the movie Kay Kay Menon kept me deep in conflict as to if or not I should hate him.
Claudius is a great gray character, marked in history. But, Khurram is better and deeper, Khurram confuses me more than Claudius did. When you make the audience fail at hating the villain is when you achieve a great cathartic experience for them.
6. Kachra – Lagaan
I mentioned earlier how certain character roles are eventually forgotten and ignored, but a few become this phenomenon, and miraculously so. Kachra is that character from a legendary movie that shall remain a cult for as long as we discuss the beginning of the revolution that was entertaining, intelligent and engrossing cinema in India. Kachra was making the social statement in a movie which was entirely about making a social statement, his unique trait was being the lowest in the hierarchy and elevating the hero's quest by fighting social discrimination. The layers of irony in this role are appalling, while the layman was fighting the battle that was British Rule, the caste system added to the ruins.