When Bonnie Hood and her husband, Jim, purchased a rustic mountain lodge in Camp Nelson in Tulare County, California, they believed it would present them with a wonderful business opportunity. Hence, she started staying in the lodge as the proprietor while Jim returned to his life in Newport Beach, where he worked as a developer. However, things turned dark on August 19, 1990, when Bonnie was found murdered inside the lodge moments after hosting a wedding ceremony. CNBC's 'Blood and Money: The Hitman's Tale' chronicles the shocking murder and follows the police investigation that tried to bring the perpetrator to justice. Let's delve into the details and learn more about Bonnie's murder, shall we?
How Did Bonnie Hood Die?
According to reports, Jim and Bonnie Hood were happily married at the time of her murder. Even though they lived separately, with the latter choosing to spend her days in the Lodge in Camp Nelson, Jim claimed they did so for business reasons and insisted there was nothing wrong with their relationship. Nevertheless, the people who knew Bonnie described her as a caring and kindhearted individual who loved helping others and was a warm host to most of her visitors. Besides, she maintained a friendly relationship with the people around her.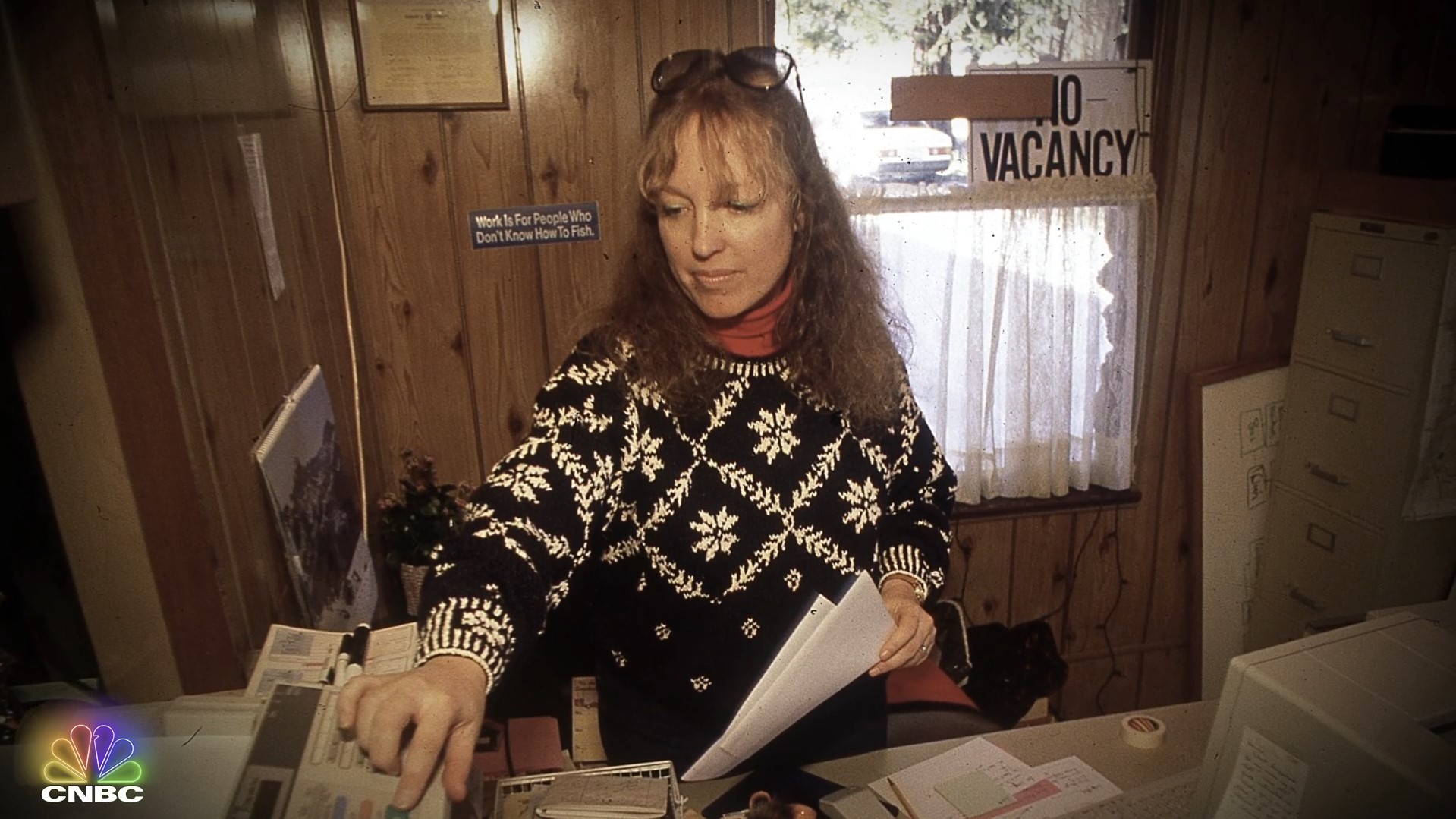 The residents of Camp Nelson were quite fond of Bonnie, which made her sudden demise even stranger. On August 18, 1990, she hosted a massive wedding ceremony at the lodge, and everything seemed normal initially. However, at around 3 AM on August 19, 911 operators received a call from the lodge groundkeeper, Rudy Manual, who frantically informed them of a possible homicide. Once first responders reached the scene, they found him lying on the living room floor near the telephone while bleeding profusely from several bullet wounds.
However, Rudy immediately asked investigators to check in on Bonnie, who was discovered dead in the main bedroom. An initial medical examination spotted gunshot wounds on the victim, and an autopsy later mentioned that she was shot to death from close range. Besides, the police soon realized that Bonnie and Rudy had been shot with the same gun, and the perpetrator seemingly broke into the lodge after using wirecutters to force a window open. However, much to everyone's surprise, nothing appeared stolen, which made investigators believe the crime to be a planned hit.
Who Killed Bonnie Hood?
The initial investigation into Bonnie's murder was challenging as the police had no leads or witnesses to work with. While the victim's acquaintances insisted she had no known enemies in Camp Nelson, officers canvassed the area around the lodge. They went door to door looking for witnesses but came up empty-handed. Incidentally, detectives were also puzzled by Rudy's presence inside the lodge, as they had no idea what he was doing in the bedroom. Subsequently, he explained that he and Bonnie were having an affair, yet there was no way to confirm that statement. Surprisingly, Bonnie's husband, Jim, insisted that their marriage was healthy and claimed he had no idea about an extramarital affair.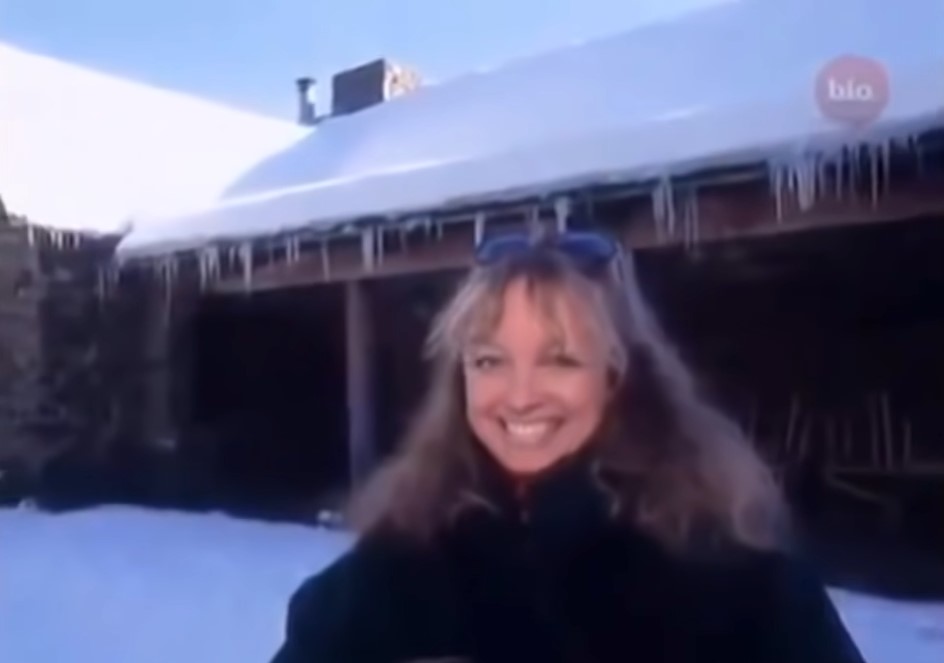 Once Rudy recovered from his injuries, the police questioned him about the night's events and learned that a white male in his 30s forced his way into the lodge before demanding money. The groundkeeper immediately jumped to Bonnie's defense and claimed the pair had no money on them. That was when the mystery gunman shot Rudy before turning toward her. Moreover, he insisted he heard the gunman confess to knowing Bonnie before shooting her dead and quickly escaping.
Soon after, a witness named Scott Wallen came forward and insisted he had seen an unknown man mingling with the wedding guests during the ceremony on August 18. In addition, the local bartender claimed to have seen the same man, and she could provide the police with a beer bottle with his fingerprints. The fingerprints recovered from the beer bottle led straight to Bruce Beauchamp, who initially denied all involvement in the crime. However, Rudy identified him as the person who shot him from a photo lineup, and a search of his residence revealed a receipt for a pair of shoes that matched the bootprints found at the crime scene.
Thus, convinced of Bruce's involvement, the police arrested him and charged him with murder. Interestingly, while he was in police custody, authorities discovered that he used to work for Jim Hood previously. Although that led to rumors about a planned hit, readers should note that the latter has never been charged with Bonnie's murder. On the other hand, once Bruce was produced in court, Rudy refused to acknowledge his affair with Bonnie, which made his testimony unreliable. Thus, with no other concrete evidence, Bruce Beauchamp was acquitted of all charges in 1991.
Surprisingly, on March 22, 1992, about a year after Bruce's acquittal, he was shot to death in his own office by Jim Hood. Jim initially claimed self-defense, and his first trial ended in a hung jury. However, jurors convicted him of murder in his second trial, and he was sentenced to 27 years to life in prison along with two additional years for the use of a firearm charge in 1994. Subsequently, in April 2017, Jim Hood walked out of jail after earning parole, but readers should note that Bonnie's murder remains unsolved to this day, and the police have no idea about the gunman's identity.
Read More: Dar Foley Murder: How Did She Die? Who Killed Her?