NBC's 'Dateline: A Shot in the Dark' features Cara Ryan, a former teacher, who was allegedly arrested after shooting her ex-husband dead in Indian Rocks Beach, Florida, in March 2015. It was one of those bizarre cases where the identity of the alleged killer was not under debate, but the intention behind firing the gun was under scrutiny. So, what is Cara's story, and what happened to her? Let's find out.
Who is Cara Ryan?
Cara Ryan was a Media Production teacher at a Florida high school in St. Petersburg, Florida, in the early 90s. She recounted how she loved teaching and spending time with her students. One of her former colleagues, Debbie Rein, said, "Cara was a rockstar at her school." She met John 'J.J.' Rush in the early 90s, who worked in the forensic unit at the St. Petersburg Police Department. He had come in to help her students with a class project. Cara and John realized they had known each other since they were kids.
A whirlwind romance began that culminated in the couple's wedding in 1996, with John's daughter from a previous marriage, Meghan Rush, being their flower girl. Cara recounted, "She (Meghan) was icing on the cake. I was so happy to have a man who had a little girl." She remembered how she had purchased her house in Indian Rocks Beach in Pinellas County, Florida — only two blocks from the white powdery beach. Cara had thought it a paradise then, spending her evenings on the balcony with her beau as they sipped wine and inhaled the salty ocean air.
The teacher reminisced how the patio was like a second living room for them, where they sometimes lit a fire and spent nights hearing the waves on the shore. However, her fairy tale marriage hit a massive roadblock within eight years when she admittedly had an extramarital affair with the erstwhile principal of her school. It led to Cara and John's separation and eventual divorce in 2006, with her alleging he blamed himself for the divorce. When asked why, she said, "For not being there. For being out in the bar drinking or whatever he was and leaving me to keep the home fire burning."
Cara also alleged John pursued her relentlessly in the year they got divorced. However, they did not stay apart for long and had a chance encounter on the beach within a year of their divorce. She reminisced, "I had just broken up with somebody. I said, 'You know, God, if I am going to find a nice man, he will be on the beach with a dog.'" She added, "And I look over, and there's John with his daughter and dog. And I thought, 'You know, God, that's not funny."
The two reconciled and stayed together for a few more years, though they never remarried. One of the investigators said, "The relationship between Rush and Ryan appeared to be one where there was very significant control by Cara Ryan over J.J." This was evident because she did not even allow him to have his own bank account. All his earnings went into an account that was entirely under her regulation. According to reports, he "had to turn in a receipt showing her what he spent money on," even if he went to lunch.
Where is Cara Ryan Now?
However, the former couple's second reconciliation ended in mid-February 2015 when John moved out of the home to be with his new flame — a Police Sergeant named Lonnie Lancto. Cara claimed to have moved on and started dating a detention deputy, Scott Holderbaum. On the night of March 7, 2015, she admitted to the investigators she had sent a steamy picture and sexually explicit texts to her erstwhile boyfriend, Scott. But when he could not respond due to being on duty, she forwarded the messages to John, luring him in for sex.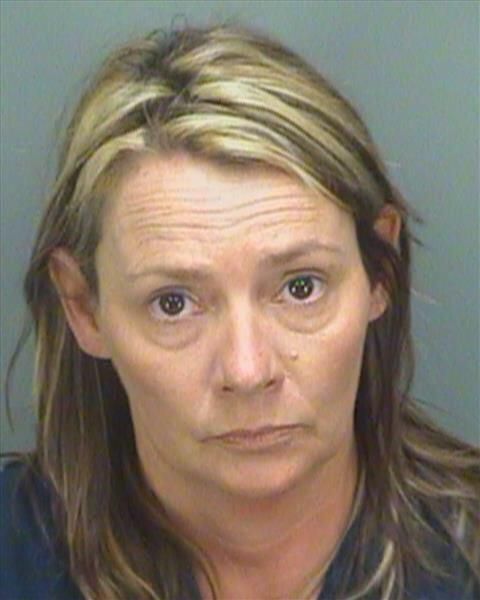 The events following that remain a mystery but ended with Cara fatally shooting John dead with a .38-caliber pistol — ironically, the same weapon he had gifted her and taught her to use a few years back. She claimed John spiraled out of control when he saw a text from Scott on her phone and threatened to rape and kill her. She further alleged she shot him out of self-defense, with her defense counsel contending he had an addiction problem and anger management issues.
However, the prosecution tried to slap her with second-degree murder charges, and Cara went on trial in January 2017. Her defense pointed out many incompetencies on the part of the investigators, including them making her wait in a patrol car for hours even after she stated she was raped and forgetting to switch the recording equipment of the police car on. Ultimately, she was acquitted of all charges after a brief trial. However, John's daughter from his first marriage, Meghan Rush, filed a wrongful death lawsuit against her in March 2017.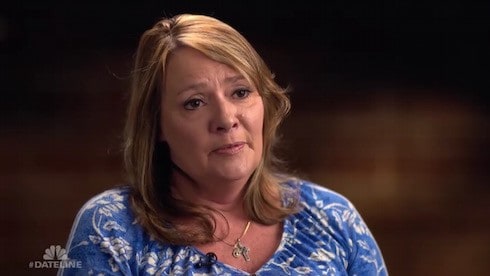 Cara became a media production teacher at Clearwater High School in 2009 and was a teacher for 24 years. However, she ended all her association with the school when charges were pressed against her. Her defense counsel said, "She's lost her job at the school, her dignity, her reputation, so even though she's acquitted, she's still suffering. Once you get arrested in a case like this, you can never recover." Now in her mid-50s, Cara reportedly continues to live in her Indian Rocks Beach home.
Read More: John "J.J." Rush Murder: How Did He Die? Who Killed Him?