The death of Daniel Markel, a prominent Florida law professor, in 2014 stirred considerable attention and speculation within the community. Despite three prior arrests linked to the case, persistent suspicions lingered about the possible involvement of Markel's ex-wife's family in his murder. The arrest of Charles Adelson on November 6, 2023, Markel's former brother-in-law, validated these longstanding concerns. '20/20: First Divorced Then Dead' meticulously explores the motives behind the crime, unraveling the complexities that prolonged law enforcement's journey to secure the conviction of Charles Adelson over several years.
Who is Charles "Charlie" Adelson?
Born on October 27, 1976, to Harry and Donna Adelson, Charles Adelson followed a career path in the medical field and became a periodontist practicing in Fort Lauderdale. His family became entangled in a tumultuous legal dispute when his sister, Wendy Adelson, entered into a contentious custody battle with her former husband, Daniel Markel. Tragically, on July 18, 2014, Daniel Markel was the victim of a fatal shooting at his residence in an upscale Tallahassee neighborhood. The police discovered Markel wounded, and despite efforts, he succumbed to his injuries approximately 14 hours later at a local hospital.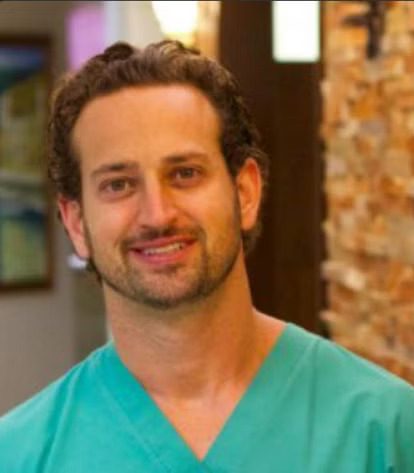 Following the death of Daniel Markel, the investigation faced challenges until 2016, when significant breakthroughs occurred. Undercover agents had tapped the phones of Charles, his mother, his then-girlfriend, Katherine Magbanua, and Garcia. Following their findings, two suspects, Sigfredo Garcia and Luis Rivera, were identified and arrested. In May 2016, Garcia faced charges of murder and was extradited from South Florida to be booked into Leon County Jail. Subsequently, in July 2016, a grand jury indicted both Garcia and Rivera for their alleged involvement in the murder of Dan Markel. Luis Rivera opted for a plea deal, admitting guilt to second-degree murder, and received a 19-year prison sentence. As part of his plea agreement, Rivera agreed to provide testimony against Sigfredo Garcia, Katherine Magbanua, and Charles Adelson.
In October 2016, Katherine Magbanua faced arrest on first-degree murder charges in connection to the death of Daniel Markel. However, the legal proceedings encountered delays, and it wasn't until 2019 that Sigfredo Garcia, the co-conspirator, faced a jury trial. In that trial, he was convicted of first-degree murder and conspiracy to commit murder, receiving a life sentence in prison. The judicial process, further hampered by the COVID-19 pandemic, led to Magbanua's retrial in 2022. Subsequently, she was found guilty of first-degree murder, conspiracy to commit murder, and solicitation of murder. Magbanua received a life sentence along with two additional 30-year sentences, which were to run concurrently with her life term.
In Garcia's 2016 arrest affidavit, he had provided information implicating Charles Adelson and his mother in the contract killing of Daniel Markel. The document detailed Donna Adelson's alleged desire for Wendy, Daniel's ex-wife, to use various means, such as offering a $1 million deal or threatening to enroll Markel's children in a Catholic school, to coerce him. Wendy had been wanting to move to South Florida from Tallahassee to be closer to her family; a judge had denied her relocation petition. The case against Charles Adelson took shape over the years. In April 2022, he was finally arrested on charges of first-degree murder, conspiracy to commit murder, and solicitation of murder.
Where is Charles "Charlie" Adelson Now?
The trial against Charles Adelson commenced in October 2023, unveiling a defense strategy that asserted the Adelson family's consideration of paying Daniel Markel $1 million to facilitate Wendy and her two children's departure from Tallahassee. The defense contended that Sigfredo Garcia, who happened to be the father of Katherine Magbanua's two children, became aware of this plan. In collaboration with Luis Rivera, they allegedly opted to eliminate Markel.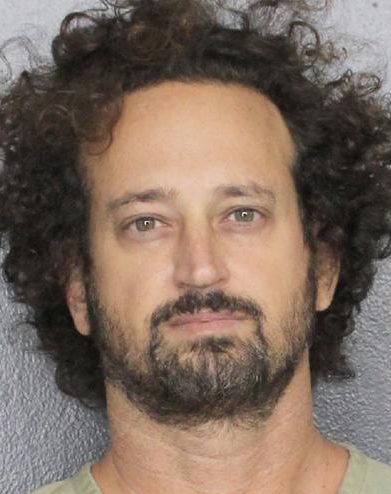 According to Charles Adelson's testimony, conveyed during the trial, Magbanua, who was Charles's girlfriend at the time, served as a conduit for threats that aimed to pin the blame for the murder on him. Adelson claimed that he was coerced and extorted by Garcia and Rivera through Magbanua. He maintained his belief in Magbanua's innocence until her trial, wherein he purportedly realized her complicity in the orchestrated plan.
Katherine Magbanua, who had steadfastly maintained her innocence, took the stand during Charles Adelson's trial, testifying that he had instructed her to enlist Garcia and Rivera for the murder. She admitted to lying during her trial, asserting that she did so to protect herself, but now felt compelled to reveal the truth. The prosecution further bolstered its case by presenting evidence indicating that Charles Adelson had provided Magbanua with $138,000 in cash and devised a "layaway plan" for the remaining payment. He continued to bestow expensive gifts upon Magbanua, placed her on his family's dentistry payroll, and granted her a monthly stipend of $3,000 to pass on to the hired hitmen.
In November 2023, Charles Adelson, aged 47, faced the culmination of a lengthy legal battle when he was found guilty of first-degree murder, conspiracy to commit murder, and solicitation of murder. The verdict rendered him a life sentence in prison, marking the conclusion of a case that involved intricate motives, multiple arrests, and a protracted legal process.
Read More: Dan Markel's Murder: Who Killed Him? How Did He Die?