When NeKeisha Hodges-Hawkins was shot while attending the party in July 2011, the police hoped for a major breakthrough from the numerous eyewitnesses. However, in a surprising turn of events, the partygoers refused to talk to the cops, and the case went cold for years due to a lack of leads. Hulu's 'Web of Death: Facebook Live' chronicles the heinous murder and follows the investigation that eventually arrested Charles Gerron III.
However, the arrest of the fellow partygoer would not have been possible without the efforts of NeKeisha's father, Kalvon Hawkins, who refused to give up until justice was delivered. If you are intrigued by the details surrounding the case and want to find out where Charles Gerron III is at present, we have you covered.
Who Is Charles Gerron III?
A resident of Michigan City, Indiana, Charles Gerron III was just 16-years-old at the time of NeKeisha Hodges-Hawkins' murder. Since Charles spent most of his growing years in the city and lived with his parents, he experienced a regular childhood and shared a close bond with his loved ones. People who know Charles described him as a typical teenager who loved hanging out with his friends and got into minor trouble occasionally. However, he never had a criminal record.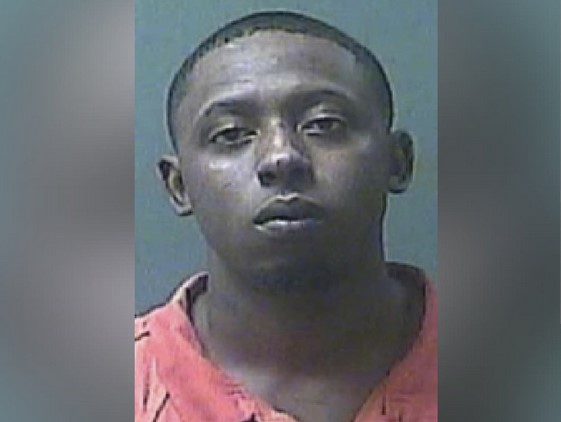 Although the show mentioned that most teens in Michigan City grew up amidst a culture of drug and alcohol abuse, there is nothing to suggest Charles' involvement in such activities. Hence, people were extremely surprised when he was arrested for NeKeisha's murder. On July 24, 2011, just four days before NeKeisha's 18th birthday, she decided to attend a party in Michigan City's Memorial Park. Charles was also at the same party that night. While things seemed normal at first, partygoers were soon startled by the sound of gunshots.
Looking around, they found NeKeisha on the ground in a pool of her own blood, while some spotted Charles sporting a gun. Once first responders arrived on the scene, they declared NeKeisha dead. An autopsy determined that she had sustained gunshot wounds from close range, which led to her demise. However, much to the police's surprise, not one of the witnesses came forward to talk about what they had seen, and reports later claimed that the parents of the partygoers had asked them not to cooperate with law enforcement officers.
With no leads or information, the case eventually went cold, and NeKeisha's murder remained unsolved. However, her father refused to give up. After searching around on social media, he gathered evidence that suspected Charles Gerron III to be NeKeisha's killer. Yet, the show mentioned that when he took the evidence to the police, they allegedly said they couldn't act on it, forcing Kalvon Hawkins to live stream his findings on social media. Surprisingly, his live streams began getting an immense amount of public support, which pushed the police to act quickly, and they arrested Charles after a quick investigation.
Where Is Charles Gerron III Now?
Surprisingly, that was not the end of the road for Kalvon as he learned how the state was ready to offer Charles a plea deal which would see him spend just a few days behind bars. Unable to accept such a deal, Kalvon took to social media once again and asked his supporters to bombard the prosecutor's office with requests for stricter sentencing. Hence, Charles was eventually produced in court for NeKeisha's murder, although he pled not guilty and insisted on his evidence.
Incidentally, Charles had a gunshot wound on his leg at the time of the trial. While he claimed he got it in a drive-by shooting, prosecutors proved it to be self-inflicted. This indicated that Charles had access to a firearm and helped the jury convict him of murder. As a result, the judge sentenced him to 50 years in prison in 2017. Although Charles did try to overturn his conviction since then, he has been unsuccessful and currently remains behind bars at the Indiana State Prison in Michigan City, Indiana, from where he will be released in 2040.
Read More: NeKeisha Hawkins Murder: How Did She Die? Who Killed Her?