'The Evidence Whisperer' is an episode of 'Dateline NBC' that sheds light on the mysterious disappearance case of Lynsie Ekelund, who never returned home after she went out with her friends, including Chris McAmis, in February 2001. Apart from focusing on the circumstances that led to her vanishing, it also highlights the years of investigation that took place before an eagle-eyed detective noticed the truth between all the lies and got the confession from Chris himself. Are you interested in finding out more details about Chris, including his current whereabouts? In that case, let's explore all of it together in detail, shall we?
Who is Chris McAmis?
Born in the late 1970s, Christopher Michael McAmis was brought up in Whittier. His father ran a construction company, and he used to lend a helping hand time and again at construction sites, having the knowledge to operate heavy equipment. It is alleged that he had some severe family issues in his childhood, including being emotionally abused on a regular basis. Due to the trauma he had suffered, he was a troubled young man and was known to have a dark side, as people around him claimed.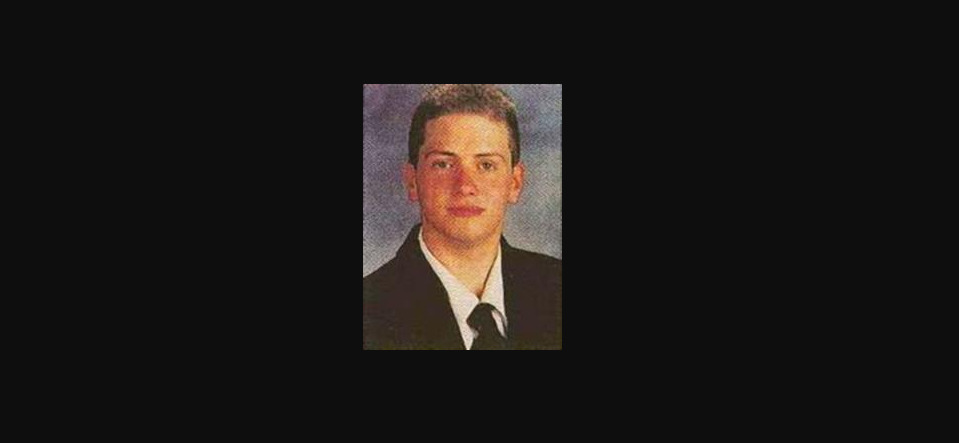 Chris and Lynsie became friends in 2000, but before that, he had dated Heather Rockwell. Reportedly, after getting into an argument with her, he destroyed a number of toys that she had gifted him and spread them across her lawn. This made her seek a restraining order against Chris. In another instance, when he got dumped by a woman for another man, his enraged self created fake email accounts just to harass her.
After about a year or so of friendship with Chris, Lynsie disappeared on February 16, 2001, with her friends Andrea and Amy claiming that they saw her last with Chris after the four had gone to San Diego. When he got involved with her disappearance and the police suspected him, he told the authorities that after their trip, he had dropped Lynsie off near her Placentia home around 4 am on February 17, 2001, before he went home and slept. Somehow, he managed to get off the crosshairs of the detectives back then but when the case fell on the lap of a new detective several years later, Chris became the prime suspect yet again.
When Chris' lies regarding his whereabouts at the time of Lynsie's disappearance finally caught up with him, he was arrested at his Fullerton home on October 27, 2010, and taken to the Fullerton police station for questioning. His first instinct was to think of calling a lawyer but then he decided against it and chose to let go of all the secrets he had kept buried inside of him throughout the years. He confessed to the murder of Lynsie Ekelund and went into the intricate details, trying to justify his crime.
Chris claimed that everything happened because Lynsie decided to spend the night at his Whittier apartment as she would have gotten in trouble if she had gone home that late at night. He said that when he tried to kiss her, she elbowed him on the chest. After that, he went and gulped down some vodka in his kitchen. Drunk on alcohol and anger, he tried to get physical with the 20-year-old woman despite her refusal.
When Lynsie threatened to call the police on him and threw the receiver on his face, Chris got her into a headlock. He claimed that he thought that she was just going to pass out but he ended up strangling her to death. He then took her body to the construction site in Santa Clarita and buried her four feet deep. After this confession, the police handcuffed the 32-year-old culprit and arrested him for the murder of Lynsie Ekelund.
Where is Chris McAmis Now?
Even after his confession, Chris McAmis pleaded not guilty in the 2001 slaying of Lynsie Ekelund during his first trial in March 2011. More than a year later, in April 2012, he entered a guilty plea in court and as a result, avoided getting a possible death sentence. Instead, he got sentenced to 15 years to life in prison for the murder of the 20-year-old woman.
During the hearing, one of the victim's friends, Kimberly Keith, had a few things to say to the convict, "By God, I don't believe you have a heart. I truly don't believe you have a heart. But if you have one, I hope when you're in jail for the rest of your life, you stop and think if that was your daughter, that somebody did that to your daughter, what that would make you feel like, how you would feel." Currently, Chris McAmis is serving Correctional Training Facility, commonly referred to as Soledad State Prison, in Soledad while awaiting his parole suitability hearing in late 2023.
Read More: Nancy Daugherty Murder: Where is Michael Carbo Now?