Christian Bale is an American actor who has established himself as one of the most versatile performers in Hollywood. In a career spanning more than three decades, he has delivered some of the most acclaimed performances in films, often undergoing major physical transformations to suit the needs of his roles. He made his film debut as Tsarevich Alexei Nikolaevich of Russia in the made for television film 'Anastasia: The Mystery of Anna' in 1986, which was followed by leading roles in the miniseries 'Heart of the Country' and the fantasy adventure 'Mio in the Land of Faraway', in which he appeared with Christopher Lee and Nick Pickard. His performance as Jim Graham in 'Empire of the Sun' in 1987 earned him widespread critical praise. In 1990, he played the role of Jim Hawkins opposite Charlton Heston in 'Treasure Island', an adaptation of Robert Louis Stevenson's classic book.
In 1999, Bale played serial killer Patrick Bateman in 'American Psycho', director Mary Harron's adaptation of Bret Easton Ellis' novel of the same title. On 14th April 2000, Lions Gate Films released 'American Psycho' in cinemas. In 2000, he again played a wealthy murderer, this time in John Singleton's 'Shaft'. From 2002 to 2003, he starred in three feature films, such as 'Laurel Canyon' in 2002, which was generally well-received by critics. The post-apocalyptic action fantasy film 'Reign of Fire' was his first action vehicle. 'Equilibrium' was his third film of 2002, costing US$20 million to produce but earning just over US$5 million worldwide.
After a year's hiatus, Bale returned in 2004 to play Trevor Reznik, the main character in the psychological thriller 'The Machinist'. The same year, after completing filming for 'The Machinist', he won the lead role of Batman and his alter ego Bruce Wayne in Christopher Nolan's 'Batman Begins', a reboot of the Batman film series. He reprised the role of Batman in the sequel 'The Dark Knight'. The film went on to gross over $1 billion at the box office worldwide, making it the fourth-highest-grossing movie worldwide ever at that time, before adjusting for inflation. He reprised the role again for the sequel to the 'Dark Knight', 'The Dark Knight Rises', released on 20th July 2012. The film garnered further critical praise and financial achievement, earning more than $1 billion worldwide.
In 'The Prestige', an adaptation of the Christopher Priest novel about a rivalry between two Victorian stage magicians, Bale was reunited with 'Batman Begins' actor Michael Caine and director Christopher Nolan. He played John Connor in 'Terminator Salvation' and FBI agent Melvin Purvis in Michael Mann's 'Public Enemies'. He starred alongside Mark Wahlberg in David O. Russell's 2010 drama film 'The Fighter'. His portrayal of Dicky Eklund, for which he lost 30 pounds (14 kg), was universally acclaimed: he won the Golden Globe Award for Best Supporting Actor, the Academy Award for Best Supporting Actor and 30 other awards in 2011 for the performance.
In 2013, he portrayed Russell Baze in Scott Cooper's thriller 'Out of the Furnace', and starred in 'American Hustle', which reunited him with director David O. Russell, after their work on 'The Fighter'. He starred as Moses in Ridley Scott's Biblical epic, 'Exodus: Gods and Kings'. He starred in Adam McKay's biopic 'The Big Short' in 2015, a film based on the book of the same name by Michael Lewis about the financial crisis of 2007–08. The film earned him nominations for the Golden Globe Award for Best Actor – Motion Picture Musical or Comedy and the Academy Award for Best Supporting Actor.
In the historical drama 'The Promise' in 2016, set during the Armenian Genocide, he played an American journalist who becomes involved in a love triangle between himself, an Armenian medical student and a woman. He worked with director Scott Cooper again for the period western 'Hostiles' in 2017, in which he starred as a U.S. Cavalry officer escorting a Cheyenne war chief and his family back to their home in Montana. Christian Bale is a perfectionist. This is a known fact. He also is a big believer in method acting. He tries to sink his teeth deep into the role every single time. That's why you would never find him working on more than one project at a time. So, while we get to see him give his best to every single role, we don't necessarily get to see him that often. In the last 5 years, he has done just 5 films.
With that said, the question that might be circling your mind is what is the next Christian Bale movie? Well, the good news is that we have a clear answer to that question. We bring you all his upcoming projects, with the absolute certainty that the actor will amaze us again in the future as he has repeatedly done in the past.
Read More: Upcoming Halle Berry Movies
1. Ford v. Ferrari (2019)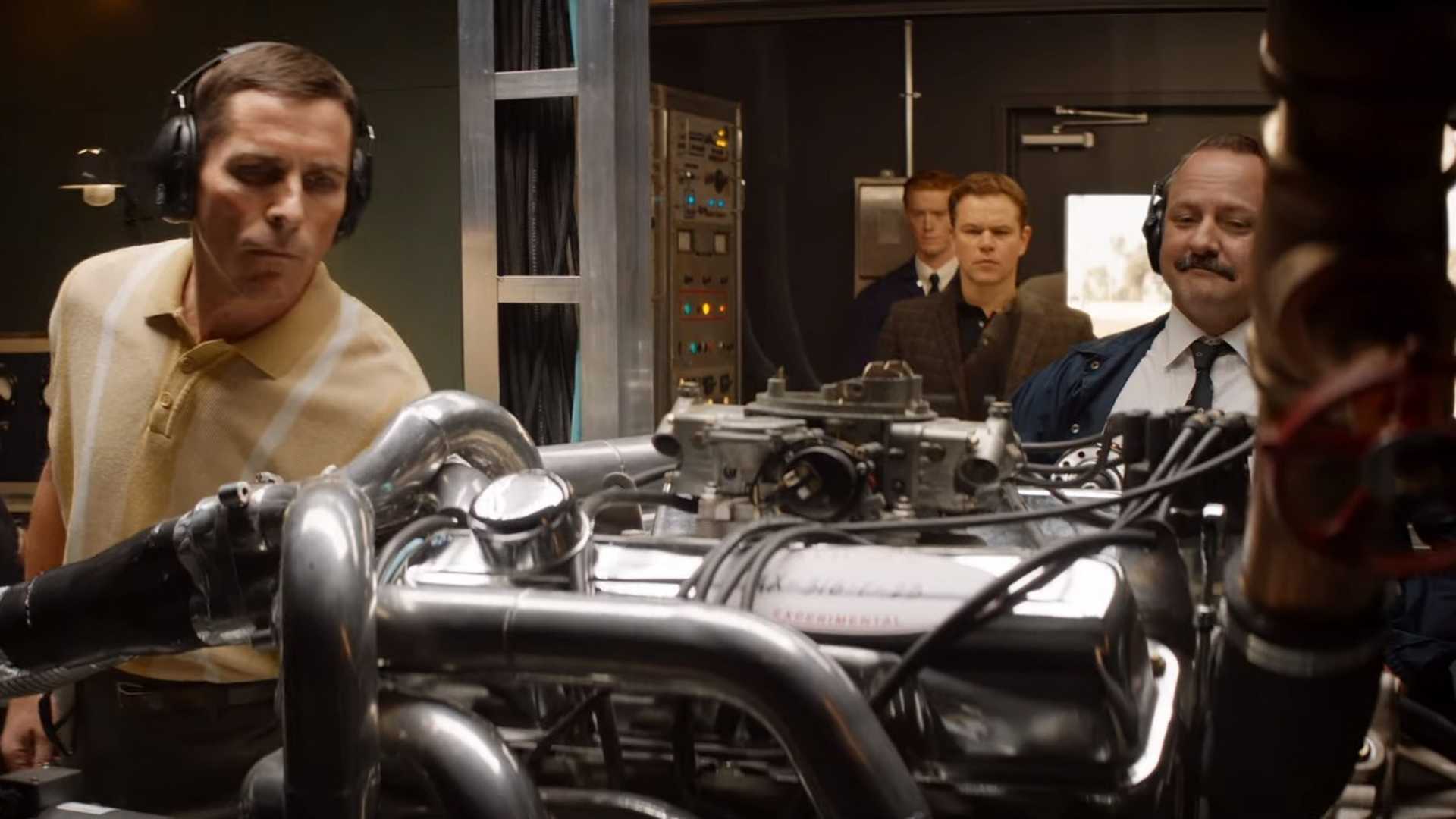 'Ford v. Ferrari' is an upcoming action biographical drama film directed by James Mangold. It stars Christian Bale and Matt Damon while Caitriona Balfe, Jon Bernthal, and Noah Jupe are going to be seen in supporting roles. The film follows an eccentric, determined team of American engineers and designers, led by automotive visionary Carroll Shelby and his British driver, Ken Miles, who are dispatched by Henry Ford II and Lee Iacocca with the mission of building from scratch an entirely new automobile with the potential to finally defeat the perennially dominant Ferrari at the 1966 24 Hours of Le Mans race in France. The film is slated to be released on November 15, 2019.
ALREADY RELEASED
Mowgli: Legend of the Jungle (2019)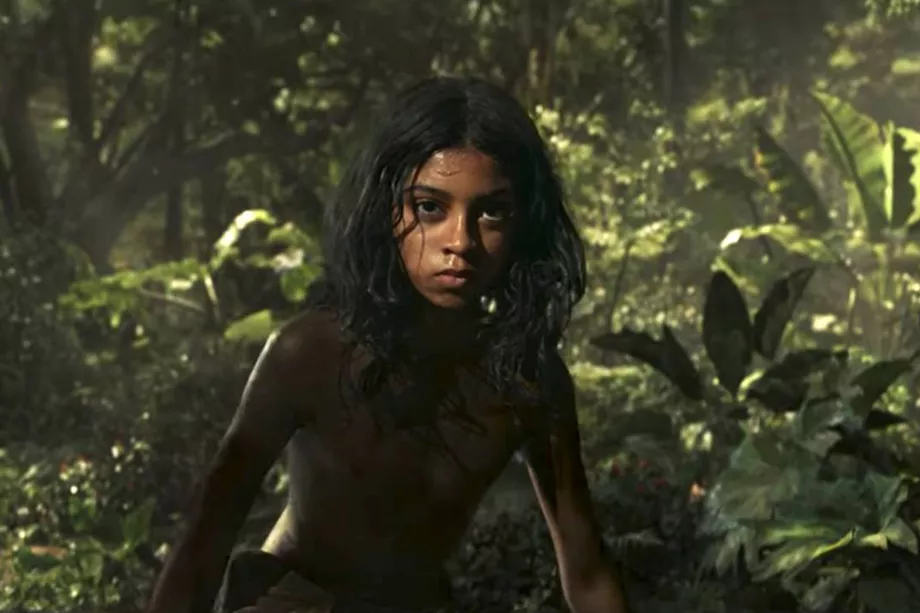 'Mowgli: Legend of the Jungle' is an adventure fantasy film directed by Andy Serkis and written by Callie Kloves, based on 'The Jungle Book' by Rudyard Kipling. The film stars Rohan Chand, Matthew Rhys, and Freida Pinto, along with voice and motion capture performances from Christian Bale, Cate Blanchett, Benedict Cumberbatch, Naomie Harris, and Serkis.
We all know the story of Mowgli. A human child, raised by wolves, is pitted against a menacing tiger, Shere Khan. Bale lends his voice to the intimidating Bagheera, the black panther, who happens to be Mowgli's friend and always has an eye out for the young boy's best interests.
Originally scheduled to be released in October 2016 by Warner Bros., the film was delayed numerous times to work on the visual effects and to create space between itself and the April 2016 release of Disney's own 'Jungle Book' adaptation. In July 2018, Warner Bros. sold the rights for the film to Netflix. 'Mowgli: Legend of the Jungle' finally came out on December 7, 2018.
Read More: Upcoming Hugh Jackman Movies
Vice (2018)
'Vice' is an American biographical comedy-drama film written and directed by Adam McKay. The film stars Christian Bale as Dick Cheney, with Amy Adams, Steve Carell, Sam Rockwell, Alison Pill and Jesse Plemons in supporting roles. The plot follows Cheney in his political rise to become the most powerful Vice President in America's history. It was released on December 25, 2018, by Annapurna Pictures. Adam McKay, who last directed 'The Big Short', helmed this political drama while Christian Bale underwent a shocking transformation to play Dick Cheney, yet again proving his dedication to the art of acting.