Investigation Discovery's 'Killer Carnies: House of Mirrors' follows the gruesome abduction, rape, and murder of 8-year-old Christin Lamb in Powell in Park County, Wyoming, in July 1998. She had gone to Powell for the carnival and to visit her grandparents' house with her family. The episode follows the abduction and the discovery of her body, the ensuing investigation, and how the killer was nabbed at the end. If you want to know more about the crime as well as the identity and current whereabouts of the perpetrator, we have you covered. Without further ado, let us begin then, shall we?
How Did Christin Lamb Die?
Christin Rochelle Lamb was born on September 30, 1989, in Powell in Park County, Wyoming, to Tim Lamb and Laura Lampman. She was 8-years-old in July 1998 when she moved to Laramie, Wyoming, along with her family. A lovely little redheaded girl, Christin was very cordial, intelligent, kind, and affectionate. Laura underlined how she had an "unshakable faith" in God and was a devoted, religious Christian at a young age. Her stepfather, Eric Lampman, reminisced how she "was not afraid to talk to people about God and if they did not listen she would work to make them listen just that much harder."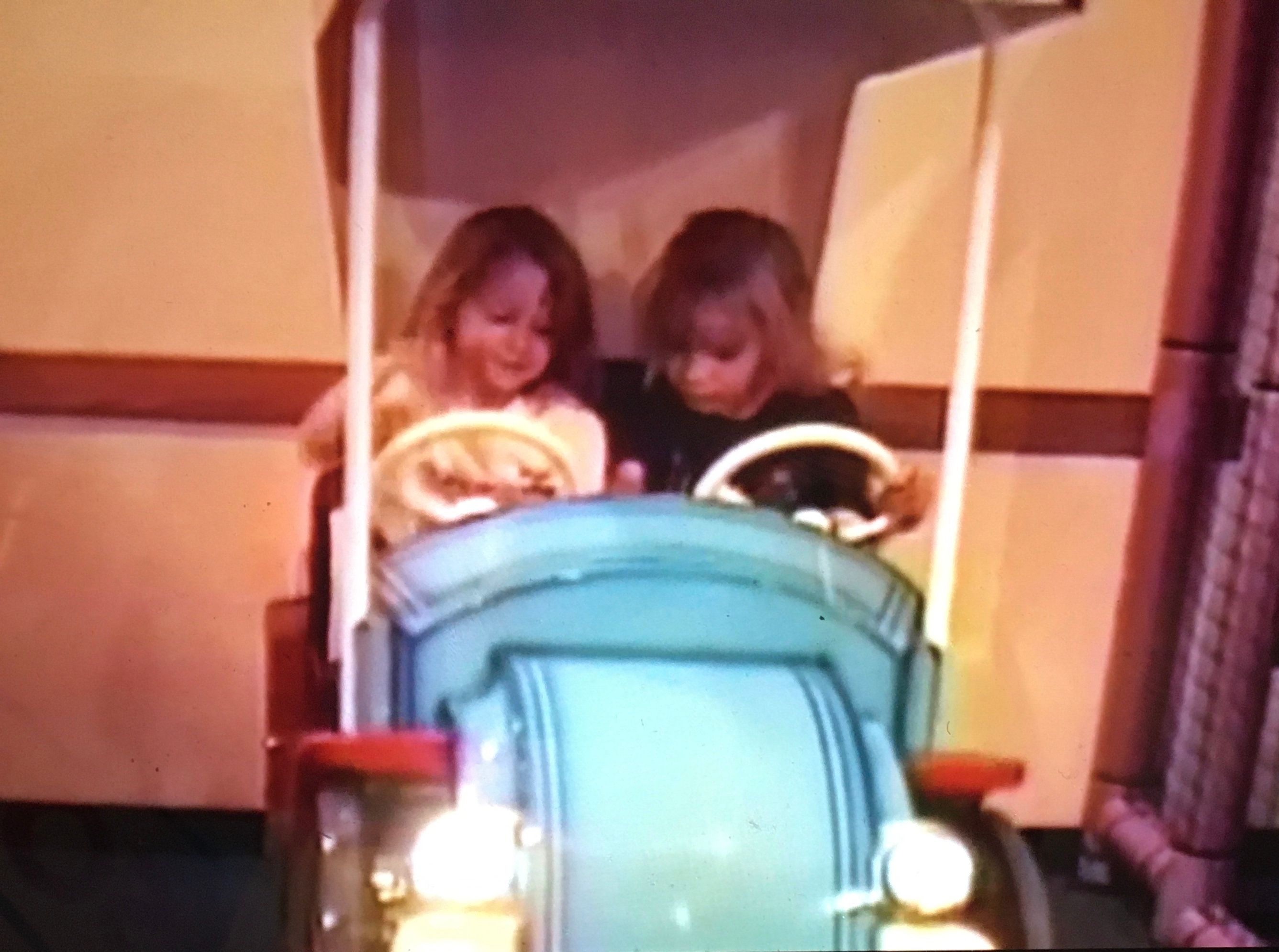 As per her family, Christin was a meritorious student who was always at the top of her class. In July 1998, she went to visit her maternal grandparents in Powell, Wyoming, to attend the county fair. She went with her mother and sisters, as her stepfather, Eric, was to join them later due to some work. On the warm Sunday evening of July 19, 1998, 8-year-old Christin was riding her red scooter less than a block and a half from the home of her grandparents.
As per the show, Christin had taken the permission of her sister to visit the fair and promised that she would return within a few minutes. However, she did not return by 10 pm, and her mother and family contacted the police to file a missing person report. Christin's broken red scooter was located in Powell's landfill about two weeks later, on August 3, 1998. Her remains were discovered two days later, on August 5, 1998. Medical examiners determined the young girl had been raped and strangled to death.
Who Killed Christin Lamb?
The police initially did not have any leads to identify who the killer was. As per the show, they focused on the people working at the nearby carnival as their primary suspects since they were transient and could flee the scene. However, they found no promising leads or suspects that could help them pinpoint the killer of the little girl. As days passed by, they decided to widen their search net. The police prepared a list of registered sexual offenders in the city of Powell.
The authorities combed through the list, checking every individual for an alibi on the night of the murder. Eventually, they went through the whole list but could not find any suspect in the abduction and homicide of the minor girl. It was a stroke of luck when one of the officers remembered one individual who was not on the list of registered sexual offenders but was reportedly convicted earlier of harassing a minor. The concerned individual was 22-year-old James Eric Peterson.
Peterson had been a part of the volunteer search party organized to look for little Christin. When police brought him in for questioning, he claimed that he had been babysitting his stepdaughter and son in the trailer that belonged to his ex-wife. As per reports, Peterson had a history of sexual offenses including one involving a minor. However, he was not on the registered sexual offender list due to a Park County Circuit Court ruling, as per a local news report.
Peterson admitted during the interrogation that he had invited Christin to his trailer on the day of her abduction and had sexually harassed her, in the course of which the young girl died. He even claimed to the police that he had sexual intercourse with her on a previous occasion. After realizing what had happened, Eric placed the minor girl's body in an army duffel bag and disposed of it in the trailer park's communal dumpster, along with her little red scooter, which he dismantled.
Where is James Peterson Today?
On October 27, 1998, Eric pleaded guilty to four counts of abduction, molestation, and murder. His guilty plea deal led to him avoiding the death penalty. However, he was sentenced to life in the Wyoming State Prison with no chance of parole. He was also convicted of the rape of another minor whose identity had been prevented by the court to make public, as per reports.
In the aftermath of the tragedy that shook their world, Christin's grandfather, Edward Smith, started the Christin Lamb Foundation, a well-respected volunteer agency that helps locate missing children. The foundation came into the news for promoting the idea that parents should store samples of their children's DNA for both medical and identification purposes.
Read More: Betty Garrison Murder: Where Are Allen Goul, Shannon, and Melissa Garrison Now?