In June of 1977, 28-year-old Christine Thornton decided to leave her San Antonio, Texas, home with her boyfriend. However, reports stated that the two were last seen in Biloxi, Mississippi, where they broke up. Shockingly, Christine disappeared soon after, and although her remains were discovered in April 1982, they were identified until July 2015. '20/20: Dating Game Killer' chronicles Christine's horrific murder and follows the police investigation that drove the perpetrator to justice. If you are intrigued to know more about the crime and want to find out where Christine is at present, we have you covered.
How Did Christine Thornton Die?
A native of San Antonio, Texas, Christine Ruth "Chris" Thornton was incredibly close to her family. Moreover, she and her younger sister, Kathy Thornton, also shared a special and intimate bond rivaled by very few. Hence, it was pretty surprising when she decided to leave home with her boyfriend back in June 1977. Still, her loved ones didn't think much of her decision, and Christine even traveled up to Biloxi, Mississippi, with her boyfriend. However, their relationship soon began deteriorating, and the couple split after a severe altercation.
With Christine all alone in Biloxi, her family expected her to return to San Antonio, but fate had other plans as the 28-year-old soon vanished into thin air, never to be heard from again. When the police took on the investigation for the first time, they organized several search parties and began looking through Biloxi as well as San Antonio. They even used all facilities available at that moment and left no stone unturned in the search. Yet, days passed without any news of the missing woman, and as the case went cold, her loved ones began fearing the worst.
Interestingly, on April 6, 1982, a little less than five years after Christine's disappearance, a rancher in Granger, Wyoming, came across some human remains on his land. He immediately informed local law enforcement authorities, and although the police sent the remains in for testing, no one was able to identify them correctly. Still, investigators managed to store DNA samples from the remains and learned that the victim was six months pregnant at her death. However, even though the incident was considered to be a homicide, an autopsy was unable to determine the exact cause of the demise.
Who Killed Christine Thornton?
Since Christine's remains remained unidentified, her murder investigation went cold, even though the police kept phone lines open for further information. In the meantime, authorities arrested infamous serial killer Rodney Alcala, who was initially accused of murdering 12-year-old California resident Robin Samsoe. However, while Rodney was convicted of murdering Robin, his conviction was overturned twice, in 1979 and 1986. Still, the investigators refused to give up, and by 2003, they had linked him to four other Southern California murders which occurred in the 1970s.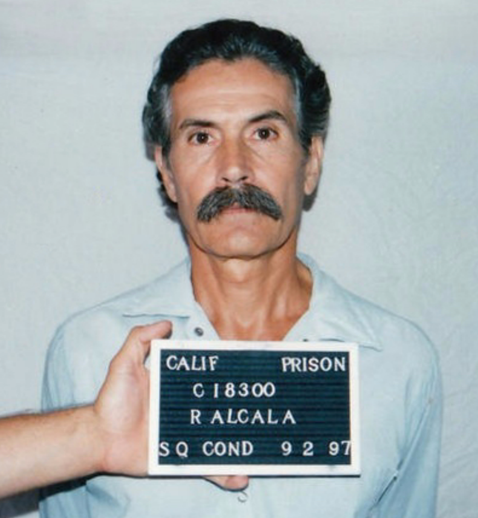 Hence, in 2010, Rodney was eventually convicted of all five murders, and the judge considered the circumstances before sentencing him to death. Subsequently, the serial killer also pleaded guilty to the murder of two New York women in the 1970s, which increased his total homicide convictions to seven. Since law enforcement officials knew that Rodney would soon appeal his death sentence, they carried out a thorough search of his belongings and released about 200 photographs that he had taken to the public.
Incidentally, Christine's sister, Kathy, who still had not given up on her quest for justice, came across these photographs in 2015 and was shocked to see her sister in one of them. Hence, without wasting any time, she immediately sent in her DNA for testing, and investigators found that it was a perfect match to the remains recovered from Granger in 1982. Furthermore, authorities also discovered that the location of the photograph was in close proximity to the area where Christine's remains were eventually found.
Consequently, putting two and two together, they suspected Rodney of being involved in Christine's murder and even charged him with the same. Unfortunately, Rodney never stood trial for Christine's murder, as he passed away on July 24, 2021, while still on death row in California. Following his death, authorities revealed that the serial killer was never extradited to Wyoming to face charges as the prison officials had insisted that he was not ambulatory.
Moreover, shortly after Rodney's passing, Sweetwater County Attorney Dan Erramouspe claimed he would be dismissing the first-degree murder charges in relation to Christine's death. Hence, even though Christine's murder is still officially unsolved, her family, law enforcement officials, as well as the general public believe that Rodney Alcala was responsible for killing her back in 1977.
Read More: Bryan Capnerhurst and Tammy Jo Parker Murders: How Did They Die? Who Killed Them?