There is a long-standing tradition of filmmakers from all over the world who try their hand at showcasing intense crime sagas in a myriad of ways. 'Close Enemies' is yet another interpretation of the crime drama genre that seems quite familiar but it entertaining nonetheless. Instead of staying loyal only to the quintessential elements of the genre, 'Close Enemies' instills themes related to one's social identity and further reflects this onto the actions of its characters.
With mild foreshadowing throughout its short runtime, the film shows how all the choices, good or bad, made by its pivotal characters lead to a sorrowful conclusion. So further down in this article, we'll be explaining how all the major plot points of the film converge towards its ending and what they represent in context to the main characters.
Plot Summary
Manuel is of the leading forces of a drug trafficking business and on the other hand, Driss is a cop. While both of them seem to be from worlds that the polar opposites of each other, their past turns out to be far more connected than one would expect. When one of Manuel's drug trafficking deals go terribly wrong, he is reunited with Driss and the two of them work together to survive in the grim world that they live in.
Who Killed Imrane?
The first half of the film is all about the dynamic between Driss, who is a narc, and Imrane, who works as a drug trafficker. While Driss seems to be extremely loyal to his job and uses his vast connections with the underworld to solve all drug-related crimes, Imrane betrays his own men by reporting every detail of his trafficking missions to Driss. Driss asks Imrane to make a deal with the renowned Reyes gang and plans to catch them red-handed while the deal is being made.
Imrane somehow manages to pull this off but just when he and Manuel, who is another one of his men, finally set out to execute this deal, they get unexpectedly attacked by two unknown men. Imrane gets shot dead and Manuel somehow manages to get away in the nick of time.
The news of the incident later reaches Driss and for some reason, he seems to be really concerned about it. It is later revealed that both Manuel and Imrane were once his childhood friends. Meanwhile, since he was the only survivor of the attack, everyone starts suspecting Manuel and to prove his innocence, he is expected to find the person who actually killed Imrane.
As he further investigates his partner's murder, he is led to a man named Jean, who had shot Imrane. After being confronted, Jean reveals it to him that a man named Nouri asked him to "plug them" in their car, steal their "coke", and get out of there. It turns out that Nouri is actually one of Raji's men and Raji is the man Manuel has been working under all this while. So it wasn't an outsider who killed Imrane, but it was their own boss, Raji, who betrayed them.
Much later, Driss tells Manuel that Raji had already figured out Imrane's involvement with the cops and in order to protect his drug business, he hired men to kill them before they could even pull off the deal.
The Ending: "A Lesser Evil"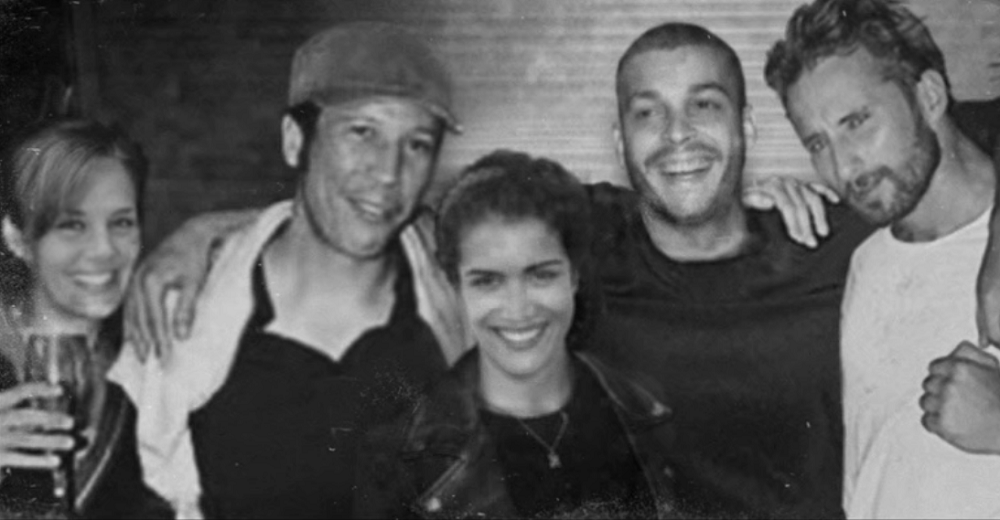 In the second half, the film further explores Driss' character who turns out to be far more troubled than he initially seems to be. In the opening scene, when Driss and his team of narcs infiltrate the Appartement of a drug gang, one of the gang members looks at him and tries to insult him by asking him if he speaks French. With a grim look on his face, he responds, "I don't speak Arabic ass****!" It's this scene that first reflects on how Driss defies the stereotype that is enforced on most other Arab people who surround him. The world expects him to be some sort of criminal, but he is, instead, a cop who uses his appearance as an asset.
Later in the film, there is another scene in which Driss visits his parents and they don't even let him inside the house. It becomes clear that people of his own culture see him as a traitor. But even after being labeled as a renegade, Driss tries his best to protect his people. When Imrane first approached him for help, instead of locking him up for all of his crimes, Driss tried his best to help him.
Even with Manuel, Driss asks him to arrange another meeting with Reyes gang so that he is able to prove that Manuel is on their side. After this meeting is successfully executed, Driss promises Manuel that he'll shorten his sentence in prison to two years and he can then live the rest of his life as a free man. But Raji's betrayal proves to be far too traumatic for Manuel and he eventually ends up killing him. After this, as he tries his best to escape the scene, he gets shot dead by another cop. In the final moments of the film, when Driss finds Manuel dead on the road, one can see how he still questions all the choices that he has made in the past.
The film's action ramps up to a bloody climax, after which, the truth is revealed with a display of a series of monochromatic pictures that reflect on how Driss, Manuel, and Irmane were all close buddies for a very long time, but all it took was one trigger to shatter their relationship. While Manuel and Irmane ended up on the wrong side of the road, Driss drifted away from them after he decided to become a narc. Even so, till the very end, Driss tries his best to support his friends in every possible way he can while staying loyal to his profession. But at the end of the day, he, too, is forced to become a victim of his own actions and is forced to choose a lesser evil.
Read More: Close Enemies Review