When Nicki Lenway was shot outside the FamilyWise facility in Minneapolis, it was a perplexing incident as nobody could imagine anyone having a motive to harm her. Although Nicki believed it was a woman who had assaulted her, a witness insisted that it was a man. The situation became even more confusing when Colleen Larson admitted to the attack, leaving many puzzled about the reasons behind her actions. CBS's '48 Hourse: Who Wanted Nicki Lenway Dead?' explored more about the events that led up to Nicki being shot. If you're interested in delving deeper into this case and learning more about it, we have all the details you need. Let's begin!
Who is Colleen Larson?
Although there is limited information available about Larson's early life, it is known that she began taking taekwondo lessons as an adolescent under the guidance of Tim Amacher's studio in White Bear Lake. They assert that their romantic relationship began in 2016 when she reached the age of 18, and she eventually moved in with him. Tim Amacher had been entangled in a protracted and hostile custody dispute with his former girlfriend over their then-5-year-old son, Callahan, at that time.
Tim and Larson devised a plan to carry out the murder of Nicki, and it was executed with precision on April 20, 2022. Larson purportedly drove a brand-new Dodge Ram pickup truck to the facility, which had no license plates or any other identifiable markers. She dressed entirely in black and donned a hood, gloves, and a medical mask to conceal her identity. Larson positioned herself behind a fence, patiently waiting for Nicki to exit her vehicle. While surveillance cameras captured her raising her weapon to shoot Nicki, the actual shooting occurred outside the camera's field of view.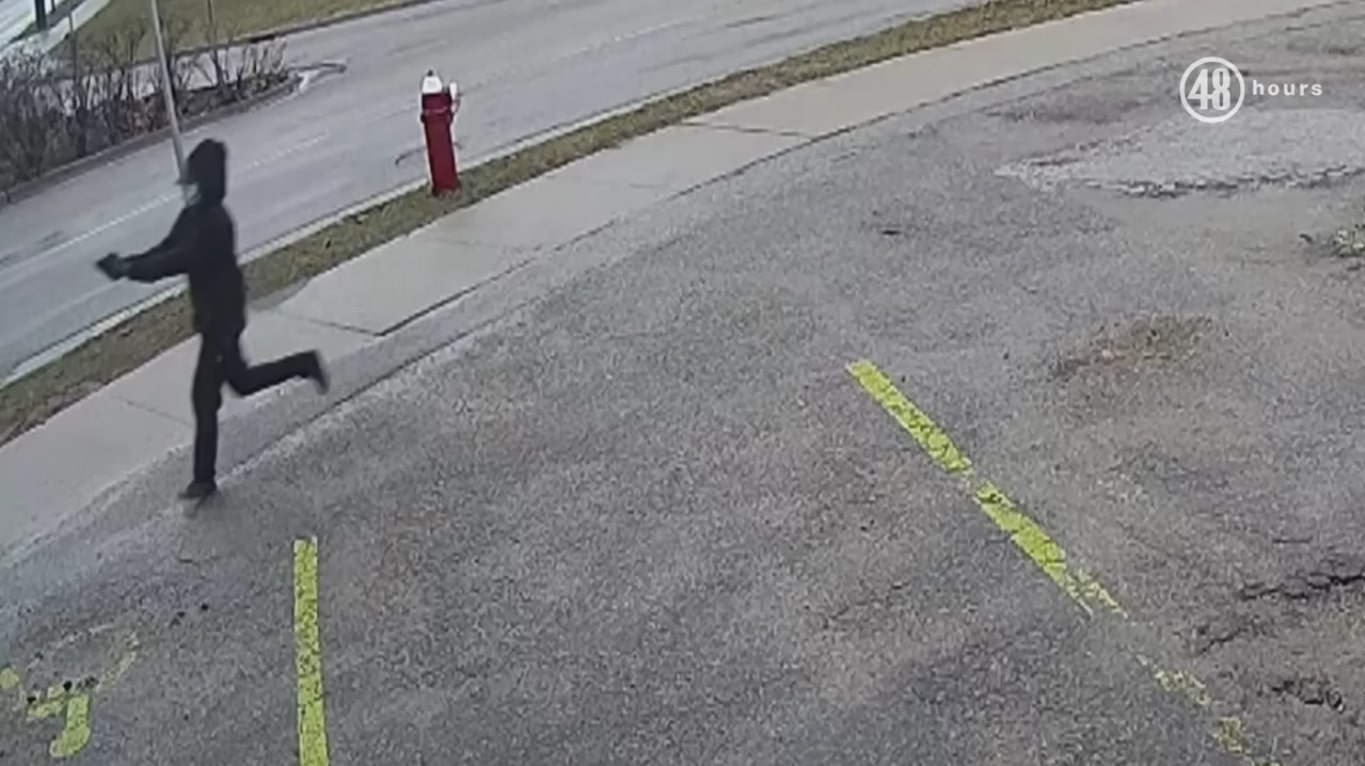 Recalling the incident, Nicki had said, "She stood over me, which felt like only inches away, continuing in her attempts to end my life, even pursuing me after I fled from her." Although there were initially no apparent links for the police to connect the crime to Larson, the situation took a turn when Tim was questioned about the vehicle captured on surveillance cameras. Tim revealed that Larson was the only other person who had access to that vehicle. Subsequently, Larson was called in for questioning, during which she initially denied any involvement in the crime. However, in a second round of questioning, she confessed to carrying out the attack, revealing that it had been orchestrated by Tim.
Larson also admitted to sending an email to multiple Twin Cities news outlets three hours before the shooting. In this email, she claimed that Minnesota's family court system was unfairly depriving Amacher of his parental rights because he is Black. She stated that she had borrowed the language from a letter that Tim had been drafting to the family court's chief judge. In an emotionally charged statement, Larson also asserted that she desired to adopt Callahan and be with Tim, claiming that Tim had told her she could do so if Nicki was no longer alive. She was arrested for the attack in April 2022 and charged with aiding and abetting attempted murder.
Where is Colleen Larson Now?
A search warrant was carried out at Larson and Tim's residence, leading to the discovery of multiple firearms and .380 discharged cartridge cases. These cartridge cases were fired from the same weapon that was used to shoot Nicki. Larson had been released from custody after posting a $300,000 bond in June 2022. However, only three days after Tim's sentence was pronounced in January 2023, she chose to waive her right to a jury trial and entered a guilty plea in Hennepin County District Court last month. As a result of her guilty plea, Larson was subsequently sentenced to 16½ years in prison in March 2023 for the attempted murder of Nicki Lenway.
In a victim statement, Nicki said, "I don't know what's worse: a vindictive ex who manipulates someone else to kill someone or a vulnerable stranger who blindly agrees to take someone's life without a second thought and zero remorse. Both are incredibly dangerous. Both are equally culpable." Larson's prosecutors had claimed that she had been groomed by Tim since the age of 12, depicting her as a young and naive girl who was herself a victim. They argued that her willingness to plead guilty demonstrated her desire for redemption. Additionally, they alleged that Tim had made previous attempts to harm Nicki, with this being his third sinister endeavor.
However, District Judge Shereen Askalani acknowledged some remorse on Larson's part, she believed that it was primarily directed towards her family and how her actions had affected them. The judge also noted that Larson was a 24-year-old functioning member of society who had received an education, and therefore, she should be held accountable for her actions. By Minnesota law, Larson will be required to serve two-thirds of her 16½ years sentence before becoming eligible for parole.
Read More: Nicki Lenway: What Happened to Her? Where is She Now?