College life. Most people look back at these days with fond memory, having had the best time of their lives in college. For a teenager, college is a crucial part of life as it helps in shaping your personality and helps you realize who you really are and what you really like. Bollywood and college too have a very close connect. Bollywood has made plenty of movies which would really appeal to a college going student. Here is the full list of best college Hindi movies ever.
20. Student Of The Year (2012)
Though it may not rank very high in terms of content and originality, SOTY was a dream debut for 3 actors who are currently ruling the roost in Bollywood at the moment:Alia Bhatt, Varun Dhawan and Siddharth Malhotra. With its expansive locales, massive campuses and extravagant cafeteria, Karan Johar manages to create a movie which is distant from reality but yet, somehow, manages to connect with us because of the honest friendship shown between different characters in the movie.
19. 2 States (2014)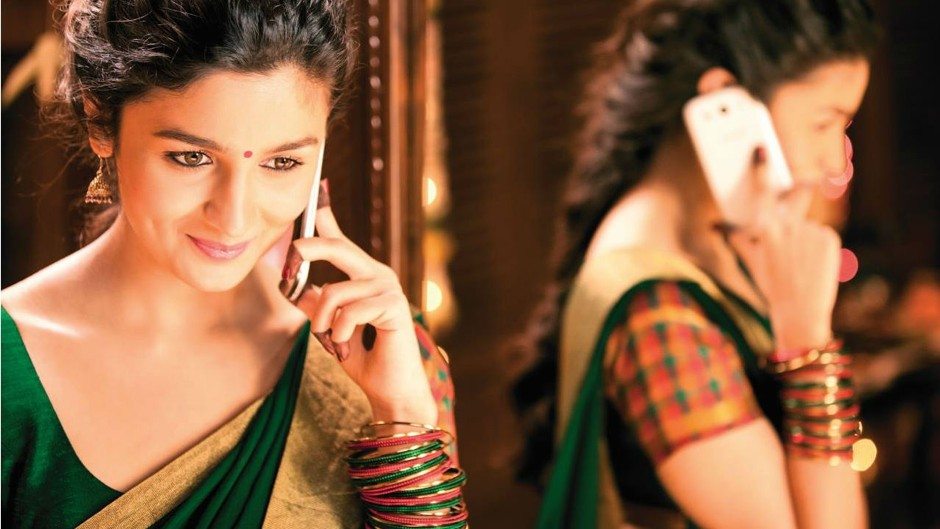 Though it is very clichéd, one cant deny that 2 States was a very entertaining film. Based primarily in IIM Ahmedabad, one of the most reputed Indian colleges, the movie talks about a love story between Krish and Ananya, both belonging to different cultural backgrounds and how cultural differences threaten to hamper their relationship. In the end, of course, love transcends all barriers and emerges victorious. A very sweet movie, it had brilliant performances from Alia Bhatt and especially Ronit Roy, who simply stole the show in each scene that he was in.
18. Rockford (1999)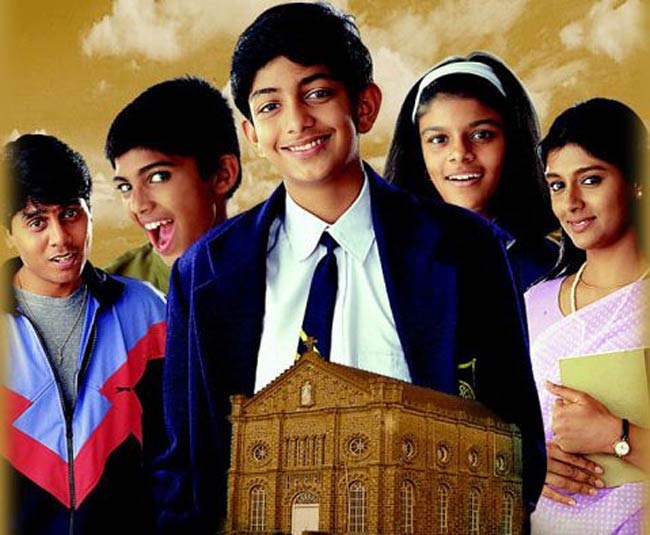 This sweet high school drama marked the debut of one of the best directors in India: Nagesh Kukunoor. With some very fine performances from the junior artistes, this movie remains one of the most relatable movies for the youth of this generation. A special mention to the song "Yaaron" sung so beautifully by K.K. It still remains one of India's favourite songs about friendship.
17. Jo Jeeta Hai Sikandar (1992)
Till date, this remains one of my favourite sports films. Aamir Khan plays an immature, rowdy boy Sanju whose sincere, diligent brother gets injured before a cycle race. The movie is about how Sanju manages to discipline himself and become more mature as he has to fill in his brother's boots. A very inspiring movie for all youngsters!
16. Main Hoon Na (2004)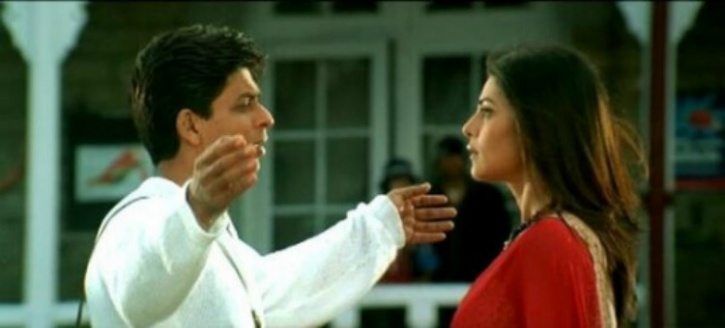 "Main hoon Na"( I am there for you) is such a beautiful title in itself. Centering around an army officer who poses as a student so that he can protect a general's daughter from an officer who has gone rogue. Some of the scenes where Shah Rukh wins over the friendship of Sanjana and Lucky are really heartwarming. Farah Khan gives a brilliant debut as director, mixing action with doses of comedy and romance to give it excellent re watch value despite its flaws.
15. Rock On!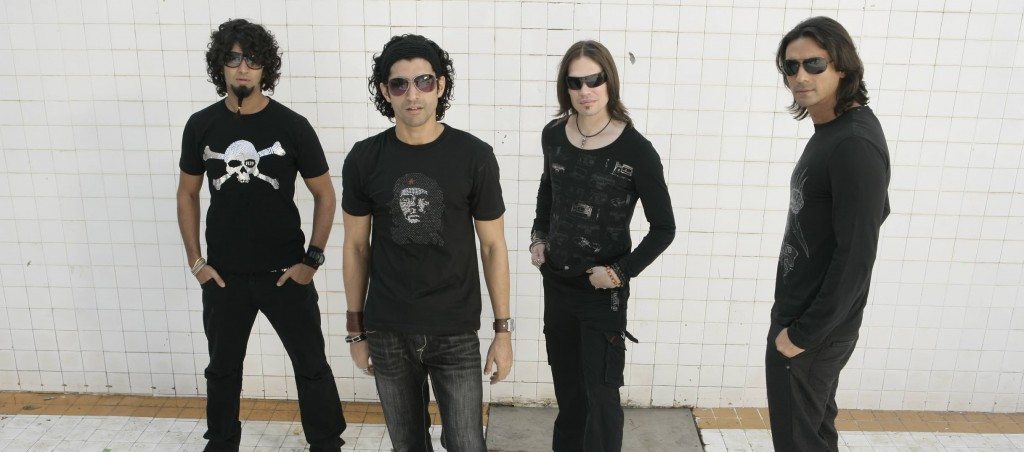 Farhan Akhtar's debut as an actor is one of the most heartwarming movies about friendship in Bollywood. Talking about a rock band which disbanded due to conflicts between its members, only to make a glorious comeback, Rock On! Is brilliant because it portrays itself as a very normal movie showing a normal kind of friendship between the leads, something that Dil Chahta Hai was so good at.And the music-Simply. Outstanding.
14. Yeh Jawaani Hai Deewani (2013)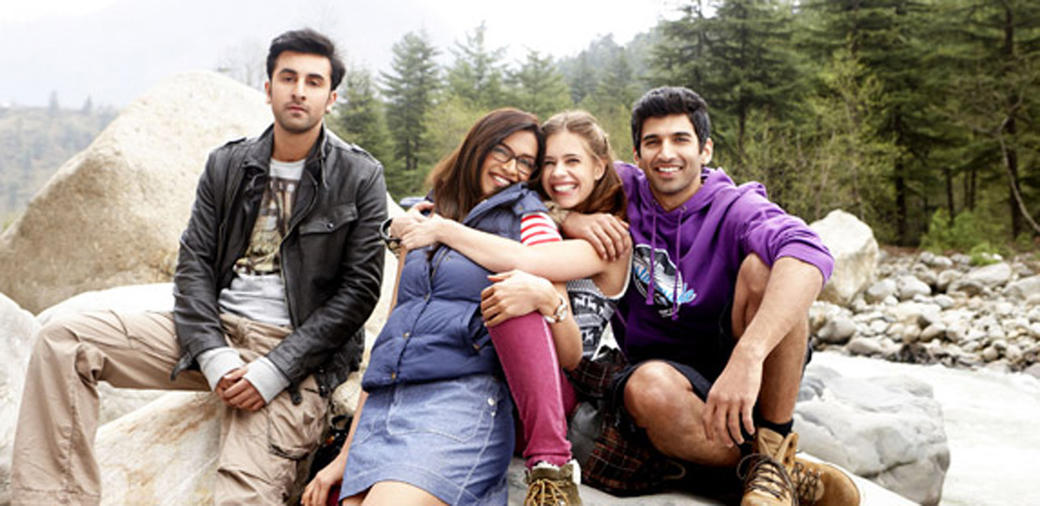 This is my personal favourite movie out of all the 20 on this list. I haven't been so moved and impacted by a movie. Yeh Jawaani Hai Deewani is a journey of discovering yourself, of letting go of the fears in your life and living life to the fullest. Deepika as Naina was simply brilliant. Ayan Mukerji creates such a character that you feel for her and relate so much to her. And the travel goals that Ranbir's character gives you is unmatchable! YJHD captures so accurately how friendships change as one grows older. A must watch!
13. Fukrey (2013)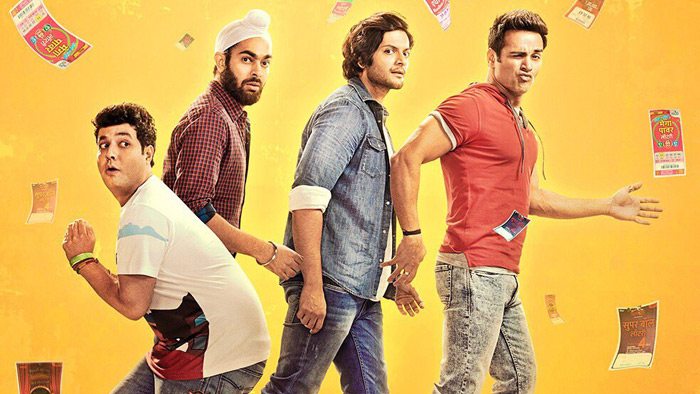 An uproarious comedy set in Delhi, Fukrey is a hilarious tale revolving around 4 friends who try to mess with a female don Bholi whose money these 4 friends land up losing. She then gives them a task of selling drugs with some hilarious consequences. This movie captures the spirit of Delhiites to perfection and makes the movie a very fun and enjoyable watch.
12. Rang De Basanti (2006)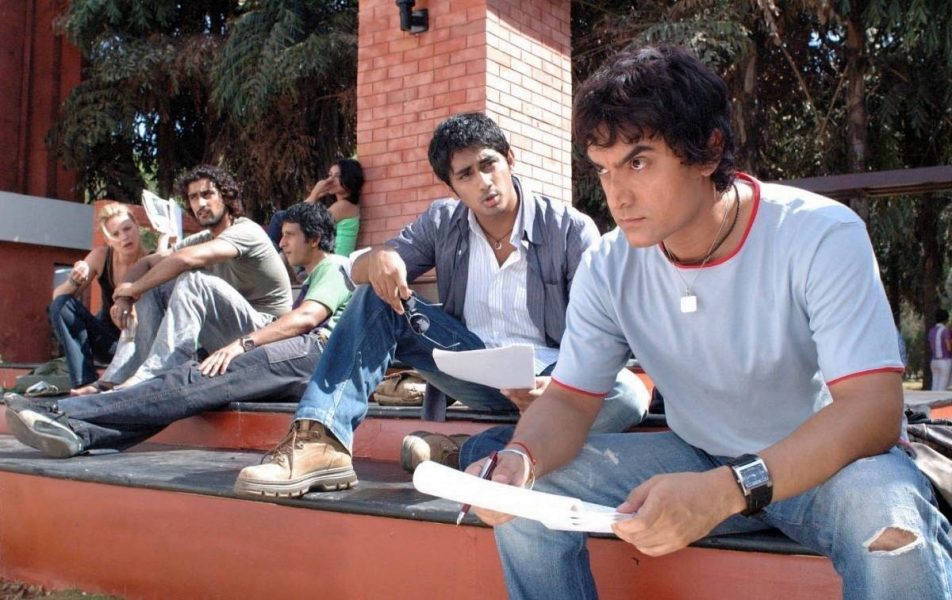 One of the most patriotic movies to have been made, Rang De Basanti talks about a group of friends who, while shooting for a film on the freedom struggle, get inspired to join a movement against corrupt forces in the country. The movie makes you laugh, cry and above all, leave with pride in your heart for your own country. Rakeysh Omprakash Mehra manages to evoke feelings of patriotism in us so well. One of the most well-directed movies of recent times.
11. Yuva (2004)
A movie which truly showcased Mani Ratnam's brilliance. Yuva is one of the best political dramas made in recent times. It is gritty and hardhitting,grounded in reality. Abhishek as Lallan Singh gives the best performance of his career after Guru. He breathes fire in each scene and till now, this is the only movie where I have seen shades of the 'Angry Young Man' which his father so brilliantly portrayed.
10. Dil Dosti ETC (2007)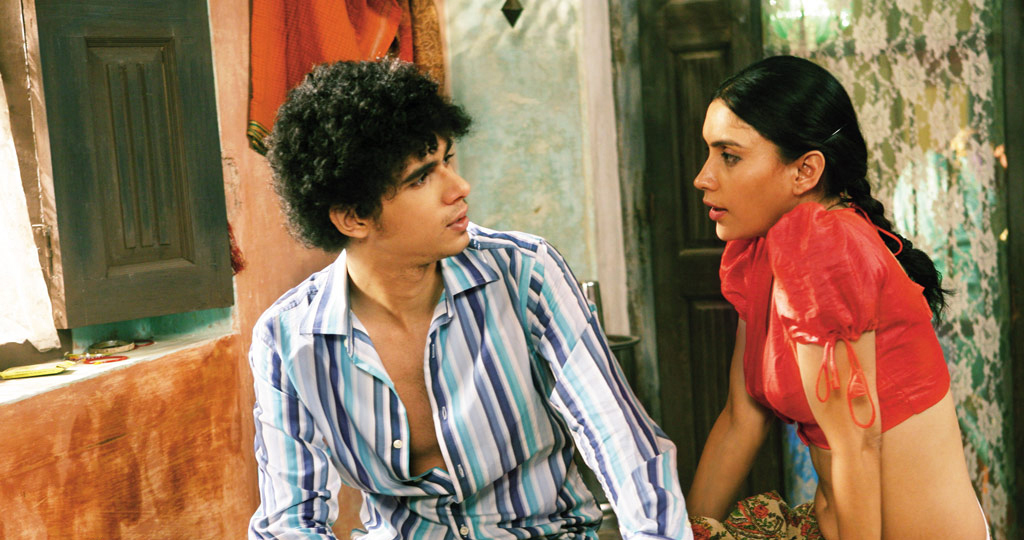 Dil Dosti Etc is another movie which so brilliantly captures human nature. The exuberance of the youth is shown so well. It beautifully contrasts the arrogance of the rich against the ambition and desire of the less-privileged to achieve something worthwhile. Shreyas Talpade and Imaad Shah are simply brilliant in this movie. It is a brilliant coming-of-age movie and a must watch.
9. Kuch Kuch Hota Hai (1998)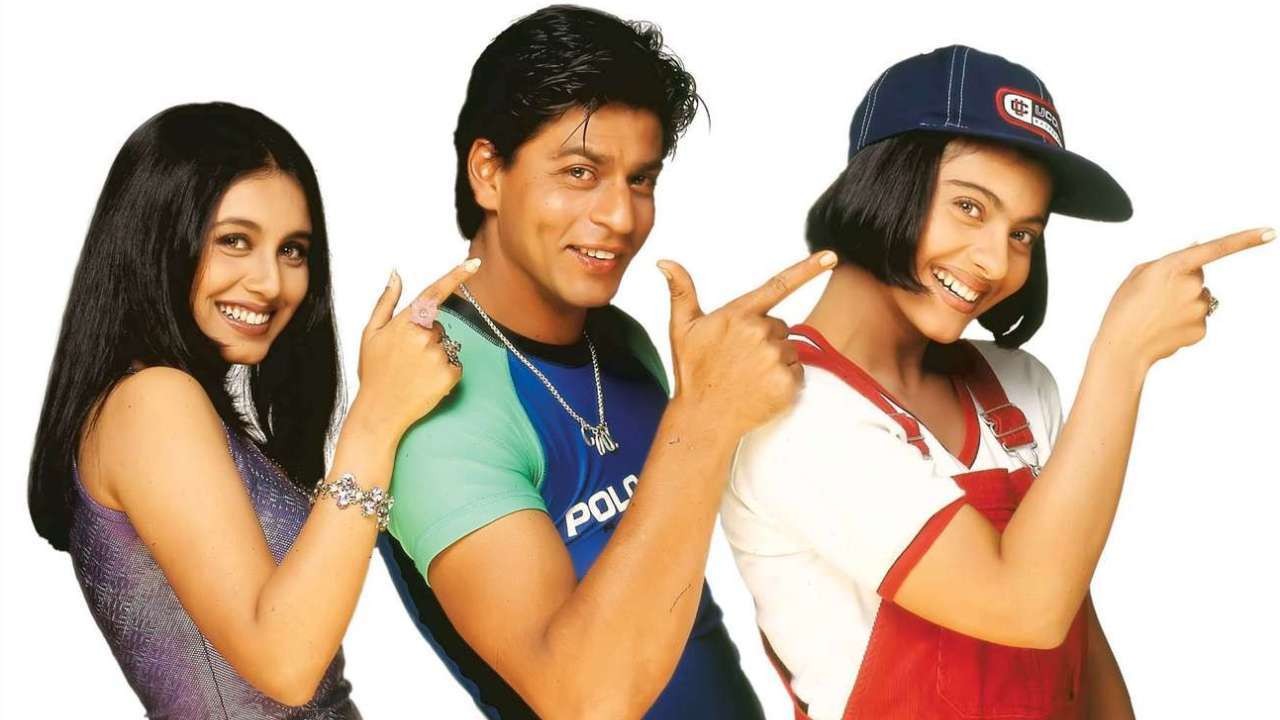 Kuch Kuch Hota Hai is grossly overrated, no doubt. But the fact remains that it is one of India's most iconic movies in the last 25 years. Karan Johar's debut is fondly remembered as one of the sweetest love triangles ever. Extra saccharine and overtly sentimental at times, KKHH is a fan favourite simply because of the warmfriendship the lead actors shared. Their camaraderie was the highlight of this movie. Despite its shortcomings, it was a very entertaining and fun movie.
8. Queen (2014)
Easily one of the finest movies we have seen in this decade, Vikas Bahl's debut Queen is a heart-warming coming of age film about Rani, who decides to go for her honeymoon on her own after her fiancé, decides to cancel the wedding. The movie is about how one can emerge from adversities and discover oneself in the process instead of sitting and crying helplessly. Though I am not a very big fan of Kangana Ranaut, I have to admit that this is the finest performance by an actress in this decade. She eases into her role and plays it so naturally that she easily evokes feelings for her character.
7. Luck By Chance (2009)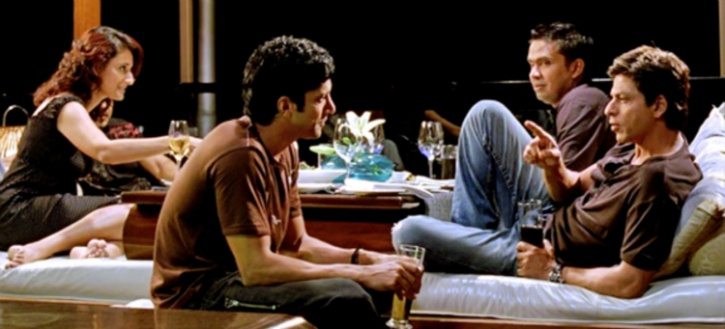 Zoya Akhtar's directorial debut was very underrated. It didn't fare really well at the BO, but gradually people started appreciating it for its honest portrayal of an actor's struggles to become a big name in the industry. Konkana Sen Sharma and Farhan Akhtar were brilliant in this movie. The movie very realistically portrayed the struggle of actors and how nepotism plays an important role in Bollywood. And kudos to Zoya Akhtar for managing to assemble such a star studded cast.
6. Zindagi Milegi Na Dobara (2011)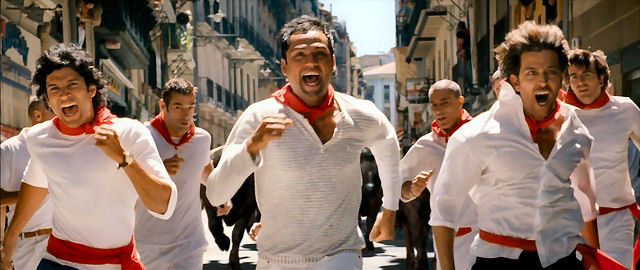 Easily the most popular movie since a really long time, ZNMD works because of the way it teaches you about life and doesn't make it one bit preachy. The movie talks about how we must let go of all our fears and inhibitions, leave the world of materialism and learn how to live life the way it is supposed to be lived instead of sweating over small stuff. Zoya Akhtar manages to extract brilliant performances from all the actors. The movie also highlights the rough patches friendships go through and how it all will end well.
5. Jaane Tu Ya Jaane Na (2008)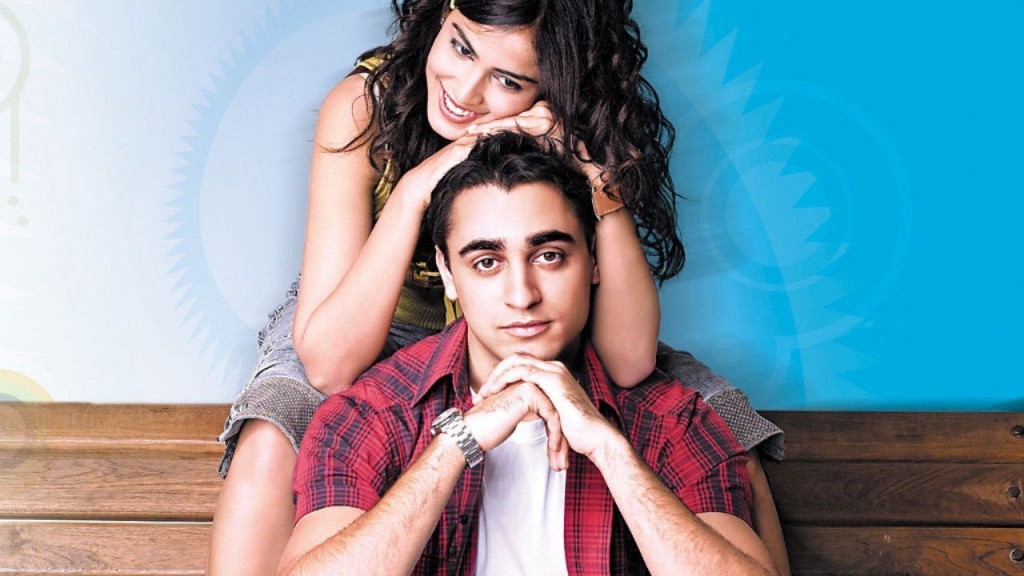 Abbas Tyrewala's Jaane Tu Ya Jaane Na is one of the most heartwarming romantic comedies of Bollywood ever made. Imran Khan shines in his debut as Jai, and Genelia D'Souza is also very sweet in the movie. The friendship shown between the friends is very warm and despite an extra melodramatic and filmy end,JTYJN manages to stay in our hearts and enjoy the film every single time we see it.
4. Lakshya (2004)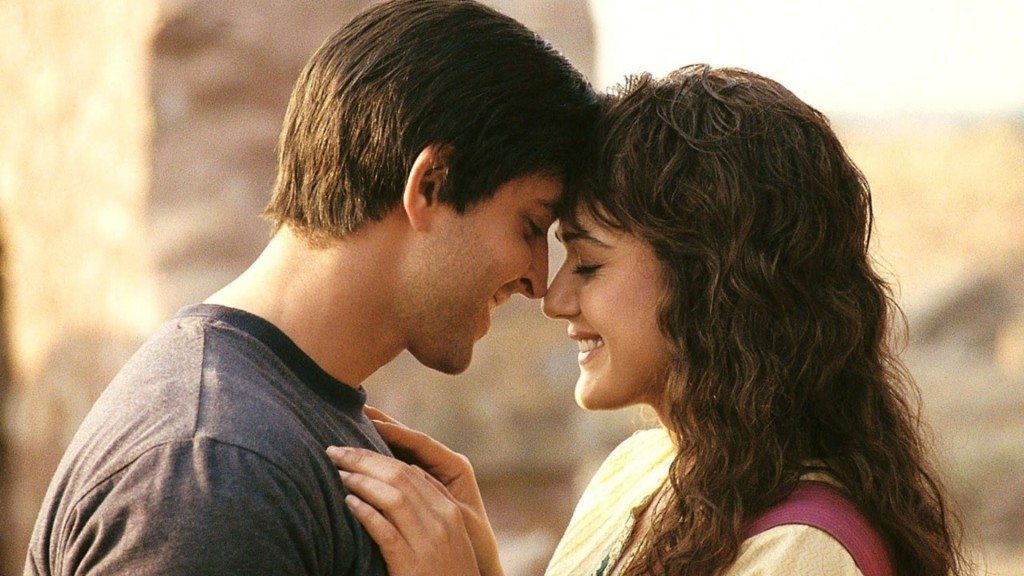 Farhan Akhtar's second directorial venture after Dil Chahta Hai didn't achieve the same degree of fame but was equally brilliant and has developed a cult following years after its release. Lakshya is about a slacker who decides to join the Army but then leaves because he finds it difficult, only to rejoin when his girlfriend leaves him. Lakshya motivates you to strive and work tirelessly in whatever you do. Hrithik Roshan is simply outstanding in this one. A must watch for a college student who is struggling to find his way in life and needs motivation to push himself beyond all barriers and limits.
3. 3 Idiots (2009)
3 Idiots remains till date as the most iconic movie of this century. The reason why itr appeals to the Indian audience so much is that it manages to handle such a delicate topic like Indian education so well and mixes it with equal doses of humour to make it immensely rewatchable. The movie encourages to think out of the box, pursue our dreams and learn something from college instead of blindly learning up definitions and formulae by heart. Rajkumar Hirani proved yet again why he is currently at the top of the industry.
2. Dil Chahta Hai (2001)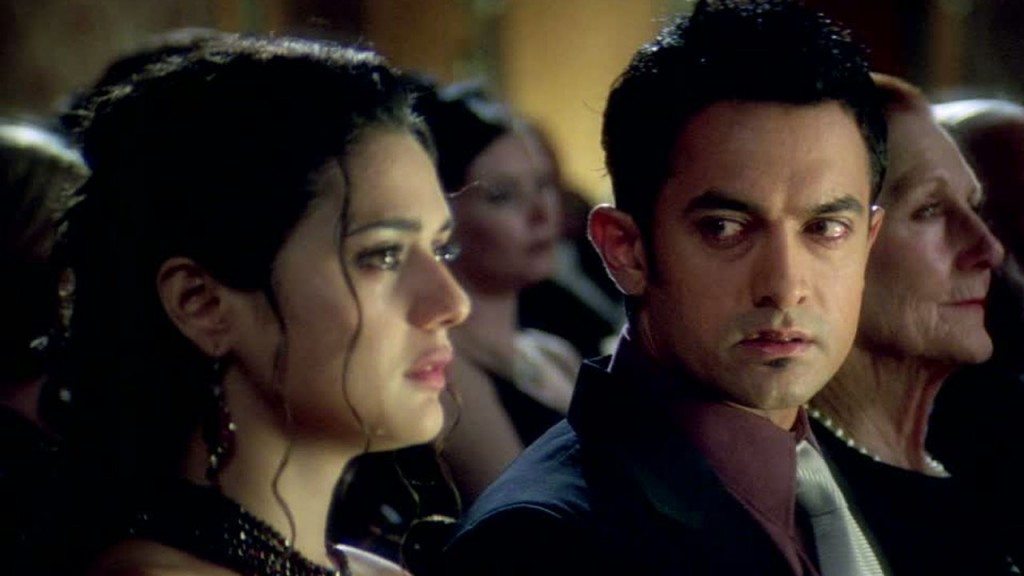 Dil Chahta Hai is an iconic movie for all the people of this generation. This was the first movie with slice-of-life dialogue. It showed friendship like how it really is: unabashed, affectionate and fun. This movie started a revolution when it released, as people across the world appreciated the depiction of life, love and other trivialities in urban life. Aamir Khan was simply outstanding but credit must also go to Saif and Akshaye who have given some career-defining performances in this one.
1. Wake Up Sid (2009)
This movie just leaves me speechless each time I see it. You will relate to this movie regardless of your age because we all have experienced this at some point of life when we have finished our studying but don't know what to pursue as a career. Revolving around Sid, a useless, arrogant and lazy boy who is given a reality check, the movie revolves around how he finally does something worthwhile with his life and how he manages to win back the faith of his family and friends, something which his happy-go-lucky attitude had cost him. His camaraderie with Konkana is also very good. This movie isn't about a person who goes out and does great things. It is about a person who realises that instead of wasting the years of his youth doing nothing, it is necessary to do something which makes you feel proud of yourself. The best coming of age Bollywood movie in my opinion.
Read More: Best Bollywood Movies on Netflix