On January 12, 2014, TLC dropped '90 Day Fiance,' a reality television series that features several international couples, who have 90 days to marry each other. Failure to do so will result in the expiration of their respective foreign partner's K-1 visa and ultimately, their departure from the United States. It showcases the highs and lows in the lives of the couples, as they strive to break down the social and cultural barriers for the sake of their relationship.
Considering the show's fascinating premise, it has always been packed with high-voltage drama. Colt and Larissa appeared in season 6 and quickly became one of the most controversial couples in the show's history. The couple is currently a part of the fifth season of '90 Day Fiance: Happily Ever After' but are they still together? Let's find out!
Colt and Larissa: 90 Day Fiance Journey
Colt Johnson, a computer programmer from Las Vegas, Nevada, met Larissa dos Santos Lima on an online dating website in 2018. The two began dating but faced a major problem – geographical barrier. Colt boarded a flight and flew to Mexico to meet his Brazilian girlfriend, Larissa, for the first time and the duo ended up spending five days together. It was followed by another trip, and this time Colt flew to Rio de Janeiro and the couple spent six more days, getting to know each other. After living together for just 11 days, Colt popped the question to Larissa.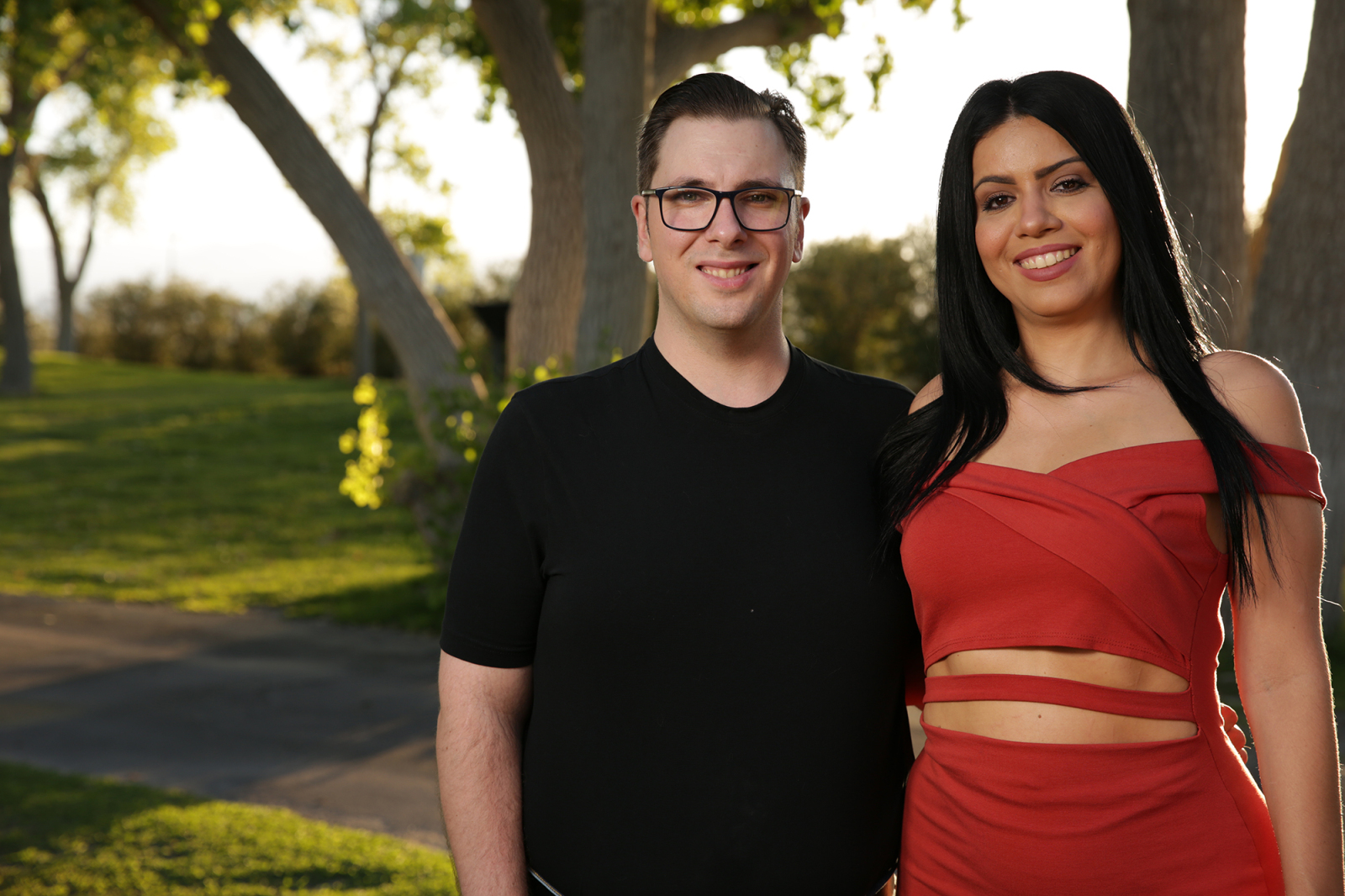 Their relationship showed signs of trouble since the moment Larissa landed in Las Vegas. She expressed her disappointment in Colt after he failed to bring flowers to receive her at the airport. Larissa was vocal about her dislike towards Colt's living conditions and was also hesitant about living under the same roof as Colt's mother, Debbie.
https://www.instagram.com/p/B6Rfuuhge50/
Since then, the two blatantly expressed their dislike for each other. Debbie even kicked Larissa out of her car once. Larissa and Colt began having money-related arguments. Things went downhill from there as the couple began having arguments and fights on trivial issues. Despite all that, the couple tied the knot in the summer of 2018.
Are Colt and Larissa Still Together?
Colt and Larissa's marriage couldn't even last a year. It took a turn for the worse as Larissa branded Colt as an unfaithful husband, while Colt accused her of battery. She was arrested for three counts of domestic violence on January 16, 2019. Colt filed for a divorce from his Brazilian wife on January 18, 2019. The court finalized their official separation on April 30, 2019, and the two went their separate ways. Both Colt and Larissa moved on pretty quickly and began dating other people.
https://www.instagram.com/p/CBBdGvkDJU6/
On '90 Day Fiance: Happily Ever After' season 5, Colt reveals, "After Larissa was arrested for the third time, I filed for divorce. I've actually started dating again." We then see him flirting with a woman at a restaurant. He also asks the woman to accompany him to his hotel room. The Brazilian woman is Jess Caroline, a nanny from Chicago. A few minutes into the episode, we see an enraged Jess yelling at Colt. She ultimately throws her shoes at Colt and says, "You lied! Again! Vanessa talk. You still friends. You talk every day!"
On the other hand, Larissa is partying with her friends in a pool. She tells the girls that she has completed her community service, and they show their support. The spin-off also showcases Larissa getting back with her ex Eric Nichols but their relationship isn't devoid of drama either.
https://www.instagram.com/p/BwkzRelgUkU/
In case you still have doubts about the current status of Jess and Colt's relationship, allow us to enlighten you. Jess and Colt are not together anymore. According to reports, Colt cheated on her with a woman named Vanessa Guerra. Not just that, Jess accused Colt of physical abuse and also called him out for leaking her private pictures to random men on the internet. They broke up and Colt went on to date Vanessa but that didn't work out either. He still lives in Las Vegas with his mother Debbie and their three cats.
https://www.instagram.com/p/BxXO4Bal13O/
Even Larissa is currently single as she dumped Eric over Instagram after just eight months of dating. He expressed his shock over their breakup on Instagram and has since kept his account private.
Read More: Are Russ and Paola From 90 Day Fiance Still Together?