The second season of 'Criminal: UK' begins with an investigation into a double murder where a woman is questioned about her husband's involvement in the crime. A tense interview from the start, it soon takes an unexpected turn when a new detail is brought to the attention of the police officers. DC Vanessa Warren is put in the interrogator's seat, and it is her first time handling a case of such magnitude, she worries that she might mess things up. This intensity finds its way into the episode and keeps us interested in the question of the guilt and innocence of the suspect. Here's what the ending means. SPOILERS AHEAD
Criminal: UK Season 2 Episode 1 Recap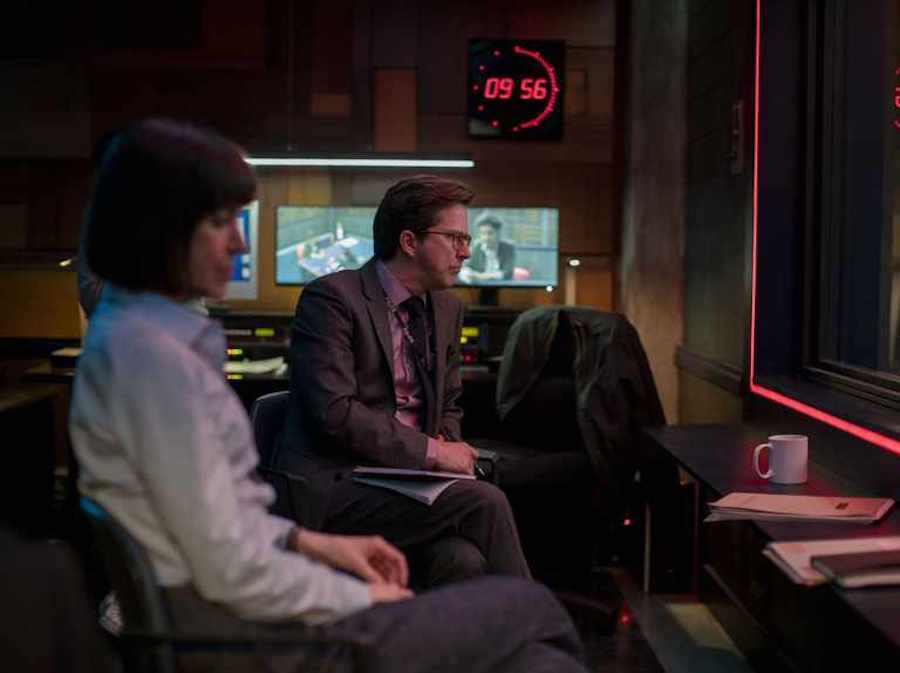 A woman named Julia is brought in for questioning regarding the disappearance of a man named Luca Passero. The case relates to an earlier crime where a man named Max Peeters was killed and Julia's then-husband, Phillip, had been convicted for the crime. Now, the police have a reason to believe that Phillip might have killed Luca, too, who was supposed to go to Italy but neither got on the flight he had booked tickets of nor took the train to get there. He has also simply vanished, with no record of any activity on his credit card and sudden disappearance from social media, of which he had been an avid user. The point of the interview is to fact check some things that Phillip has told the cops, but in between all of this, Julia slips in some details that change everything about the case.
What's the case?
Before finding out what happened in the interview, we need to take a step back and see what the case was all about. From all that the episode gives to us, here's what it looks like. Phillip had been a teacher at an English language school and had been married to Julia, who was passionately in love with him. Phillip had a good relationship with his students and he'd often invite them home for dinner. Both Luca Passero and Max Peeters had been to his house, which is why he became a suspect when Max Peeters was found dead. Peeters had been strangled with a leather belt, and traces of Rohypnol were found in his body. All evidence pointed towards Phillip and he was convicted of the crime.
Following this, he and Julia got divorced. Luca, who had also been indulged with Phillip, decided to go back to Italy, but he never got home. His disappearance was investigated in Italy, which led back to Phillip, considering that they'd had a relationship. On interrogation, Phillip denies any involvement in the case and for his alibi, tells the cops that he had been with Julia visiting her mother's house. To corroborate his story, Julia is called in for the interview, which is where the episode picks up from.
The Ending: Who is the culprit?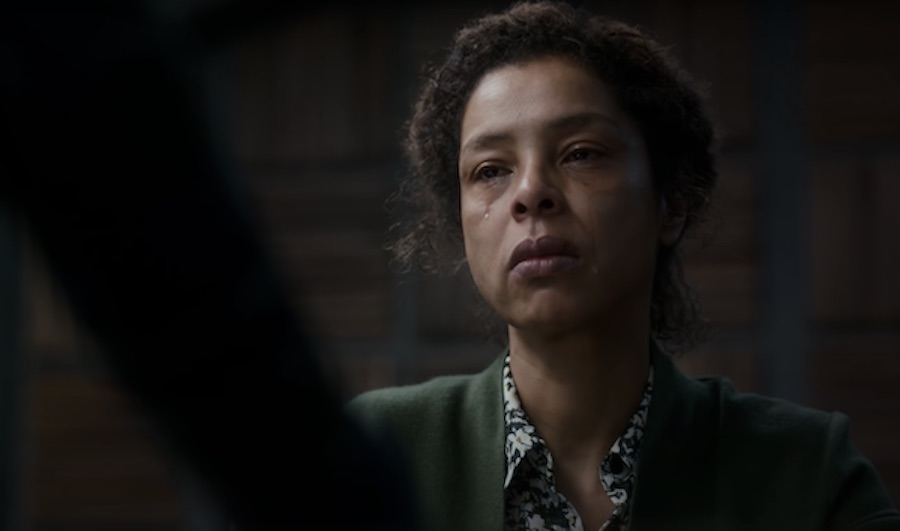 When Vanessa Warren starts interviewing Julia, both of them think it's a routine thing, and they don't expect anything explosive to come out of it. However, it happens when Julia tells Vanessa to be careful about the person she ends up with, lest they go around strangling people with leather belts, standing on their victim's neck. The detail is not picked up by Vanessa, but DC Kyle Petit in the observation room catches it and passes it on to the superiors. After giving it some thought, they conclude that there was no way Julia could have this information about how the victims were killed, and the only way to explain it was that she was the one who did it.
To understand what happened here, we need to rewind a bit into Julia and Phillip's married life. Things had been going well for them until she started suspecting him of an affair. One night, she checked his WhatsApp chats and discovered that Phillip had been involved in romantic relationships with his students, which included Max and Luca. When Julia found out about it, she was furious but she also realized that things were not going to get any better between her and Phillip. He would never love her the way she loved him, and so, jealousy overtook her. If she couldn't have him, no else could, which is why she decided to put a stop to his flings altogether.
She knew that killing a full-grown man wouldn't be an easy task as the victim would put up a fight, so she'd have to neutralize him first. For this, she resorted to the pills she used to buy for her mother. In the interview, she says that Phillip hated her mother and he never visited her. To consolidate her alibi and Philip's lack thereof, she says that, on the way, she would stop at a medical store to get meds for her mother. The CCTV footage shows only her in the car. She tells them this believing that it would hurt Philip's chances, but it also becomes fodder for the cops to tighten the noose on her. Because she was the one to have access to her mother's medication, she was the only one who could procure Rohypnol, the medication for insomnia. She gave it to Max which rendered him vulnerable, and then she killed him.
She did the same for Luca and then bought flight tickets to Milan to make it look like he was leaving for Italy. Apart from her confession and her access to Rohypnol, Vanessa corners her by asking her about the leather-belt that she had bought of her own account. Previously, Julia had confirmed that she was the one who used to buy clothes for Philip when they were together and that she'd buy it out of the joint account they had. However, when she used Philip's leather belt to kill his students, she had to replace it with another. If she bought it on the joint account, Philip would know about it. So, she bought it on her own, which turned into another evidence against her.
Read More: Where is Criminal UK Filmed?