As unlikely as it sounds, Cristi Hall got drowned in the jacuzzi of her own house as she was found lying unconscious in the water. With evidence of foul play at hand, her family and acquaintances fought to get her justice. In the episode titled 'Someone Was Watching' of 'Dateline NBC,' we get a detailed account of Cristi's death and the investigation that followed, including interviews with her family members and police authorities. If you are intrigued to find out more intricate details about this case, we have got you covered! Here is everything you might need to know!
How Did Cristi Hall Die?
Phyllis and William Carlton welcomed Cristi Lynne Carlton Hall into the world on November 30, 1960, in St. Lauderdale, Florida. Growing up in Southern California, she was accompanied by three brothers, namely William Jr., Scott, and Lance, and one sister named Cathy. While her father described her as the "sparkplug," her sister believed that she was the core of the family, binding everyone together with her irreplaceable presence.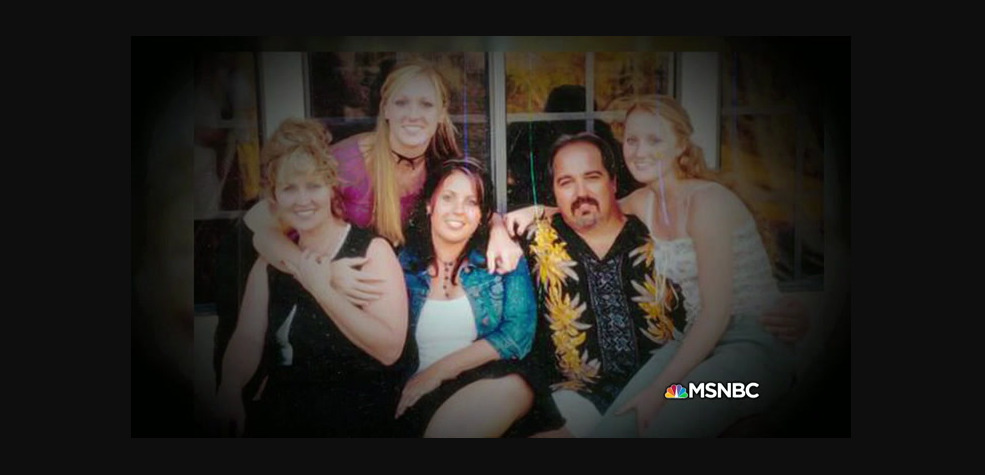 Cristi attended Pacific High School in San Bernardino and graduated with flying colors. Right after graduation, at the tender age of 17, she fell head over heels in love with Blair Christopher Hall and got married to him. Over the course of their marriage, they gave birth to three adorable daughters — Courtney, Briana, and Ashtin — and lived in a property at 1209 Belle Road in the city of Calimesa in California. Besides raising her family, Cristi also followed her passion by putting a lot of effort into becoming a radiologic technologist and working for Arrowhead Regional Medical Center.
Thanks to her dedication and hardworking attitude, Cristi was well-known and popular among her co-workers in the community as they described her as an outgoing and family-oriented individual. In her free time, she could be seen cleaning up and beautifying her house and garden. She also used to travel quite a lot with her husband, including to support any of their daughters' events. Even though she was very passionate about her hobbies and career, it never compared to the love she had for her family.
People close to her described her relationship with her husband and three daughters as very loving and close-knitted. Having a contagious laughter and presence that made even the dullest of moments full of life, Cristi was a wife, a mother, a sister, an aunt, a daughter, a cousin, and a friend, and the best of the lot at every single role.
Since Cristi had such a positive impact and connection with almost everyone in her life, it was shocking when the 46-year-old woman was found drowned in the Jacuzzi of her own house on June 7, 2007. The police authorities were called as soon as possible and she was taken to a hospital, where she was pronounced dead. After this news, the police searched for all the pieces of evidence that they could gather. There was evidence of foul play involved as there was hemorrhaging in Cristi's eyes and mouth, besides the significant lacerations, abrasions, and contusions on her head, face, and arms.
Who Killed Cristi Hall?
After the authorities were done collecting evidence from the crime scene, they started the interrogation process and questioned everyone close to Cristi, including her family, relatives, and acquaintances, in order to paint a clear picture of her equation with the people in her life. Despite the fact that her husband Blair called 911 to report his wife's condition, the police took him into custody on suspicion of the murder of his own wife as they discarded the possibility of her drowning accidentally.
Held in lieu of $1-million bail, Blair used to be a police officer and detective himself, back in the 1980s. After getting shot in the leg during duty, he called it quits in 1994. After that, from 1995 to 1998, he became police chief in the city of Cascade where he got convicted of embezzling about $20,000. This led to him being sentenced to a year in prison after pleading guilty to the same.
Blair even took the role of police chief in Idaho's Emmett. Upon moving back to California, he spent some time working as a security officer at a casino before running a private investigation agency in Calimesa. Apart from the suspicious circumstances, what made the police more suspicious of Blair was because of his tainted track record, despite being a former police officer himself.
Moreover, the neighbor of the Hall family shared a wall between their properties and at the time of Cristi's tragic death, she had her daughter Lindsay Patterson staying with her. Patterson claimed that on the morning of June 7, 2007, she saw Blair and Cristi in the Jacuzzi as the former was leaning over and holding Cristi's face down in the water, with his hands on her head and back. Patterson's initial thought was that the couple might be engaged in a sexual act but when she came back after a minute or so, she could only see the suspect alone in the jacuzzi.
If the witness' incriminating testimony was not enough, the authorities even found DNA in the fingernail clippings of Cristi, which matched the DNA of Blair. As all the pieces of evidence pointed in the direction of Blair, he got convicted of the first-degree murder of his wife on May 31, 2011. Then, a couple of months later, in July 2011, despite proclaiming his innocence and trying to convince the court of his love for Cristi, he was sentenced to 25 years to life.
Read More: Taylor Wright's Murder: Who Killed Her? How Did She Die?