All cinema has found sustenance in reels, yet few remain etched in the minds of movie watchers. 17 years into the new millennium, cinema has its silver screen darlings, directorial mavericks and a handful of truly great cinema. The rest, is forgotten. There is but an infinite edifice that may be erected to honor well acclaimed cinema of the 21 Century that has slipped into oblivion. We shall set our sights towards the 15, that perhaps deserve to be watched a tiny bit more than the others. Here is the list of critically acclaimed movies from the 21st century that are already forgotten.
15. House of Sand and Fog (2003)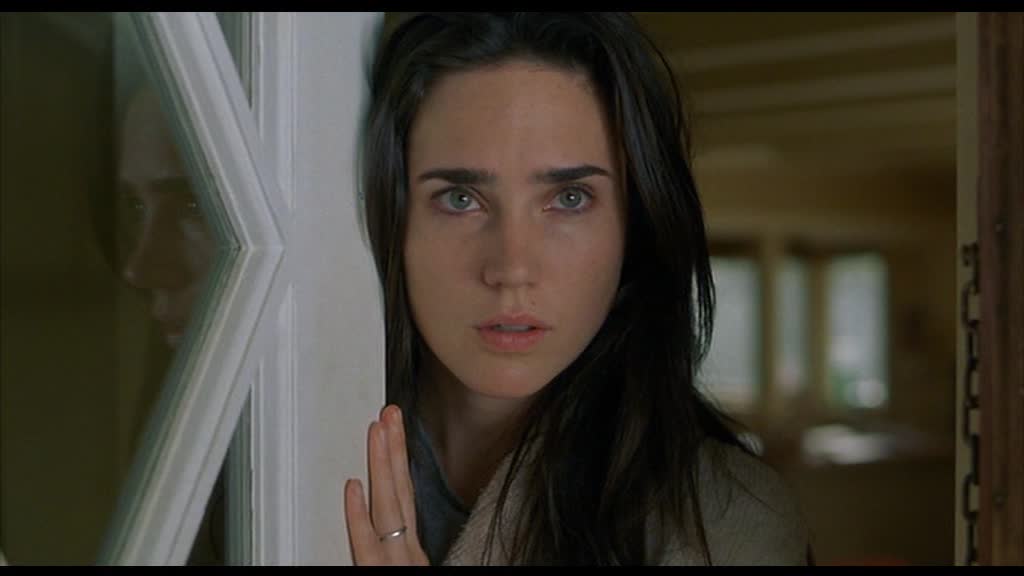 Three Oscar nods, a Ben Kingsley masterclass in the art of acting and a stellar story woven around a seemingly ordinary home elevated House of Sand and Fog to remarkable cinematic endeavor. A painful documentation of the struggles of immigrants, and the baggage they carry from the far off lands they belong to, and the complex lives they live upon coming into contact with Americans, who have their own demons to constantly grapple with, House of Sand and Fog was sensitive, dark and disturbing. It remains a pity that the movie has erased itself from the minds of the present day cinegoer, with Kingsley's acting talents remaining underutilized in the present day.
14. The Wind That Shakes the Barley (2006)
A Palme D'Or must be a significant impetus to the fortunes of a film. The Wind that Shakes the Barley stands noticeably excluded as Ken Loach's tale of the Irish independence struggle has little to none takers and talkers. Also, Peaky Blinders fans have to thrust unto themselves a new duty, a necessary public eulogizing of the acting talents of Cillian Murphy, who is excellent in this film. #MoremoviesforMrMurphy
13. Invictus (2009)
Nelson Mandela (Morgan Freeman), helps South Africa redeem its self-worth in front of the world by means of sport. As seamless as it may seem, the depths of racial discrimination and the fight against it is in itself the undertone that keeps your thinking caps on. The film deals with a sensitive subject in a mature fashion and that's why it received great reviews. Yet, today, people don't remember the film at all.
12. Fair Game (2010)
The film was supposed to be Watts' Oscar vehicle and received great reviews, but was soon forgotten after the release. Valerie Plame, a CIA operative, investigates the existence of weapons of mass destruction in Iraq. Her cover is blown after her husband writes a controversial article about the sale of uranium. The intricately weaved story, with mind-numbingly plot twists, grips the audience to the edge of their seats with suspense. The performances of the two leads shoulder the movie, and augments it in terms of realistic ground approach.
11. Adaptation (2002)
Spike Jonze's Being John Malkovich and Her remain well-remembered for their esoteric themes, sensitized by a delightful understanding of human sentiment. Adaptation, a film which would have now languished in its teenage years had it been more human, must have certainly deserved the same treatment, for its equally gripping humanity. If not for its devotion to the craft and discontents of writing, if not for Meryl Streep, remember this one for Nicholas Cage's Oscar nominated turn, reminiscent of the times the man had his acting boots strapped steadily to his feet.
10. Truth (2015)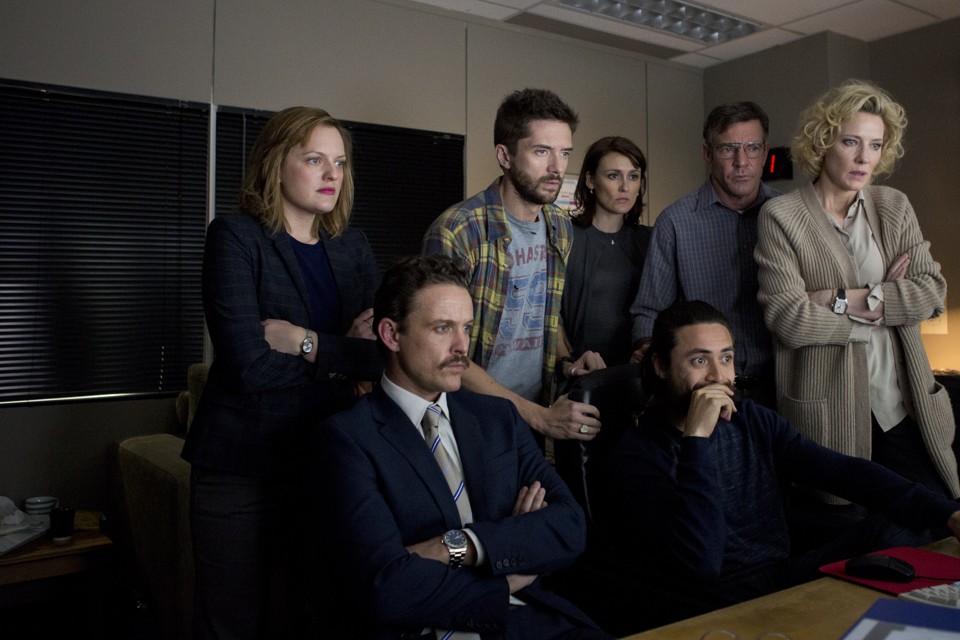 This real-life inspired drama sent shockwaves through the USA when it first materialized. The sensational revelations of George Bush's preferential treatment and the hollow mature of the veracity of his service in the air force had the nation watch the drama unfold like a hawk. Mary Mapes and her fight against the most powerful man in the world was a David and Goliath story. She found an able companion in Dan Rather, and the result was a heart-touching story of their everlasting bond and fight against the corrupt aristocracy. Cate Blanchett and Robert Redford do an amazing job. The film received great reviews, but all the spotlight was taken by 'Spotlight', another movie centering around journalists.
9. Short Term 12 (2013)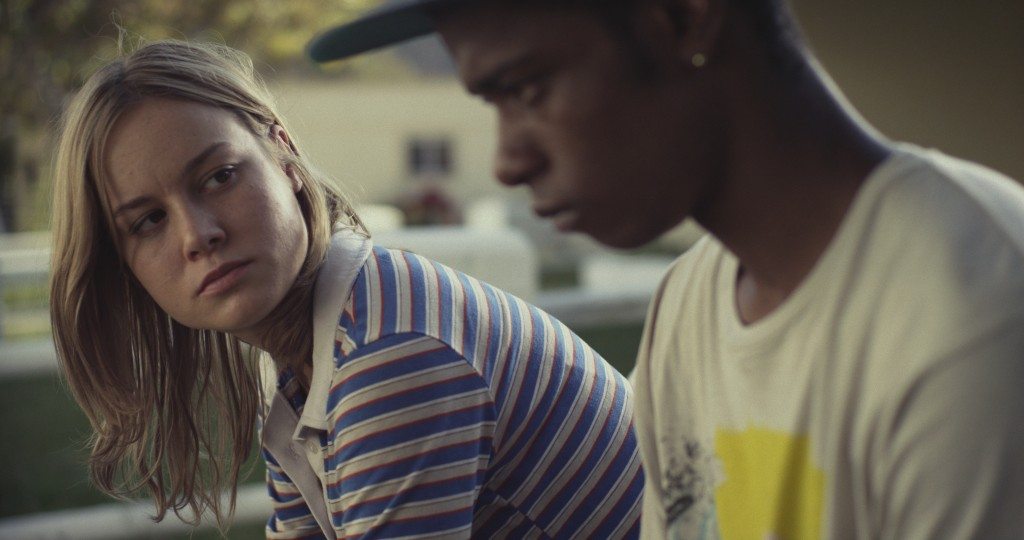 Before her Oscar-winning turn in Room, Brie Larson shone almost quietly upon an unseen horizon in Short Term 12, to almost universal praise. John Gallagher Jr's Mason brings his firm feet to this emotive tap dance of a film. Harrowing, yet holding an almost solitary candle to the mighty darkness of inner demons, this is moving, artful and brings out two almost diametrically distinct shades of anguish from within, one for the characters that wept and one for the sands of time that lost this gem in the hazy halls of memory.
8. American Hustle (2013)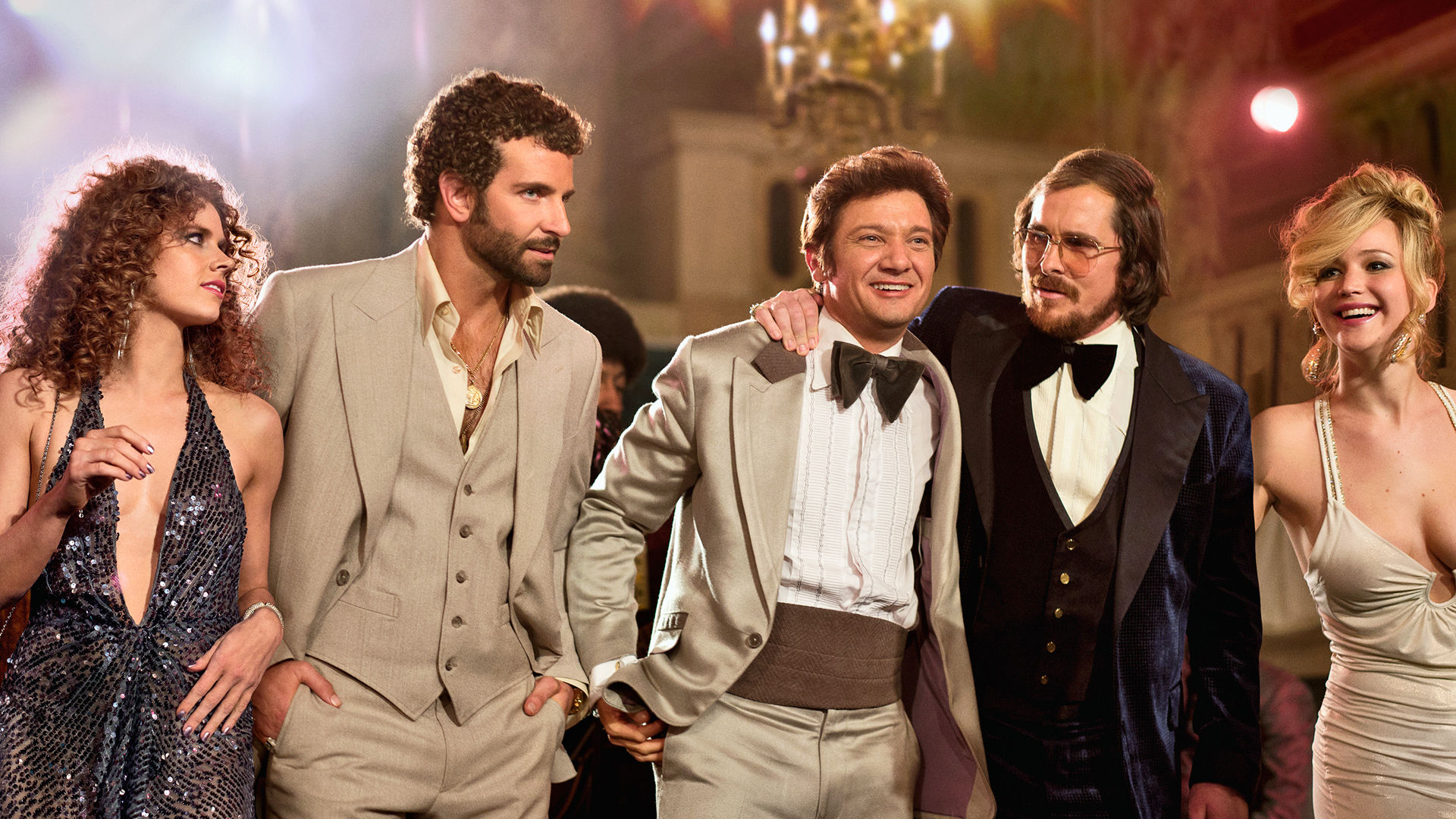 A con man, Irving Rosenfeld, along with his seductive partner Sydney Prosser, is forced to work for a wild FBI agent, Richie DiMaso, who pushes them into a world of Jersey power-brokers and mafia. Endowed with perhaps the finest actors in the industry, and a director who isn't hesitant to experiment, 'American Hustle' manages to present a glaring vestigial reality of the sham that changed the FBI forever. It is a little shocking that a film that received 10 Oscar Nominations got forgotten so soon.
7. The Informant! (2013)
Innocuous and benign on the surface — much like its protagonist — the film unravels itself in intricately crafted sub-plots which are bound to give you the chills. Though a bit drab and uninspiring in the middle, the movie manages to create and maintain a sarcastic tone, laden with full-on irony. Even though the film fetched great reviews and Matt Damon received a few award nominations, people soon forgot about it.
6. Crash (2004)
Paul Haggis' Crash takes a sledgehammer to the silent hues of racial violence, and remains the dry squalid cherry upon a merry cake of Academy Award Best Picture winners. A critical darling upon the later stages of the award season, Crash usurped Ang Lee's wonderfully bold and moving Brokeback Mountain to take the coveted golden statuette. Little dispute that the award has found a less deserving home, with several choosing to remark the choice being the safe one as opposed to Brokeback, an artful brush upon the canvas of same-sex love. Crash's descended into infamy like a kayak would into a waterfall, and was never found on the other side of the river.
5. Hotel Rwanda (2004)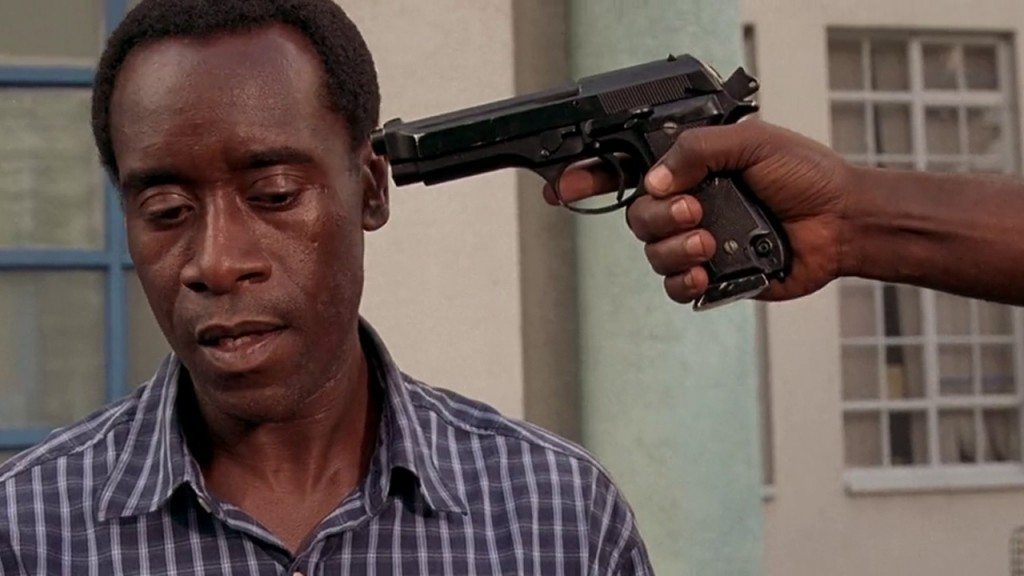 The ethnic clashes between the Hutus and the Tutsi remained unknown to many before this Terry George film brought out this saturnine yet simmering narrative. Don Cheadle turns in the performance of a lifetime as Paul Rusesabagina, with Sophie Okonedo provided ample acting credence to the project with both receiving Oscar nominations for their work too. Hotel Rwanda remains in the Schindler's List mould of cinema, about an unlikely hero in an unfavorable time for heroes, and in an almost antithetical farewell for heroic cinema, becomes forgotten by the historians who have written little about it ever since.
4. A History of Violence (2005)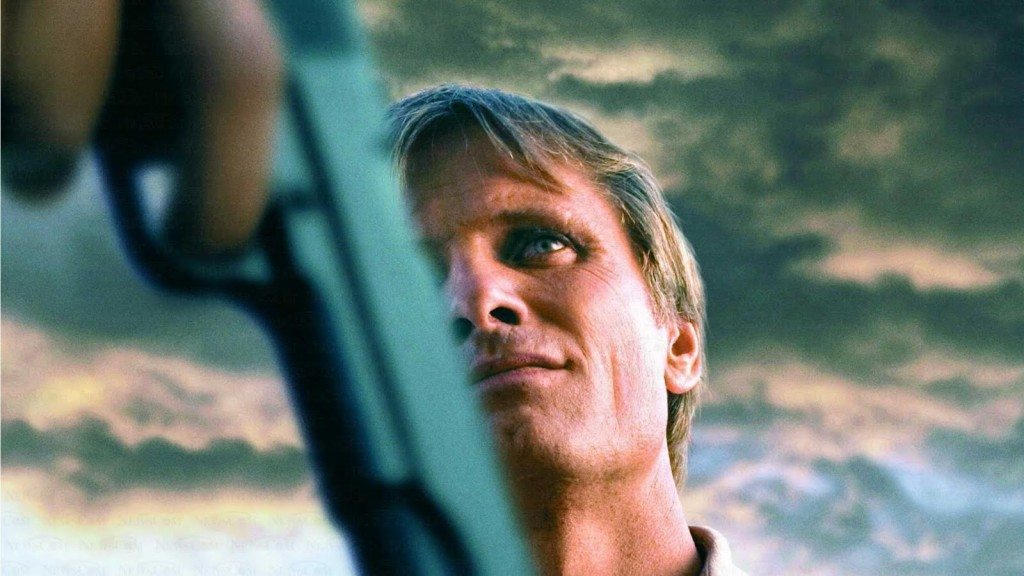 Aragorn, the son of Arathorn remains the first flash upon the mindscape for every occasion the name Viggo Mortenson escapes the lips of a movie lover. Criminally underrated would be a criminal understatement, the man devotion to his craft can be measured by a catena of cinematographic masterpieces. Perhaps his performance in 2007's Eastern Promises promises to be a more characteristic footnote under his name in the book of acting, A History of Violence was an equally delightfully malevolent film. Also unforgettable, was the almost phoenix like resurrection of the talents of a certain Academy Award winning William Hurt, who notched up an acting nod for his role in the film. The film deserved to be remembered. Also, #GiveViggoHisOscar should be on the next T Shirt that cinema lovers wear to the movies.
3. Into the Wild (2007)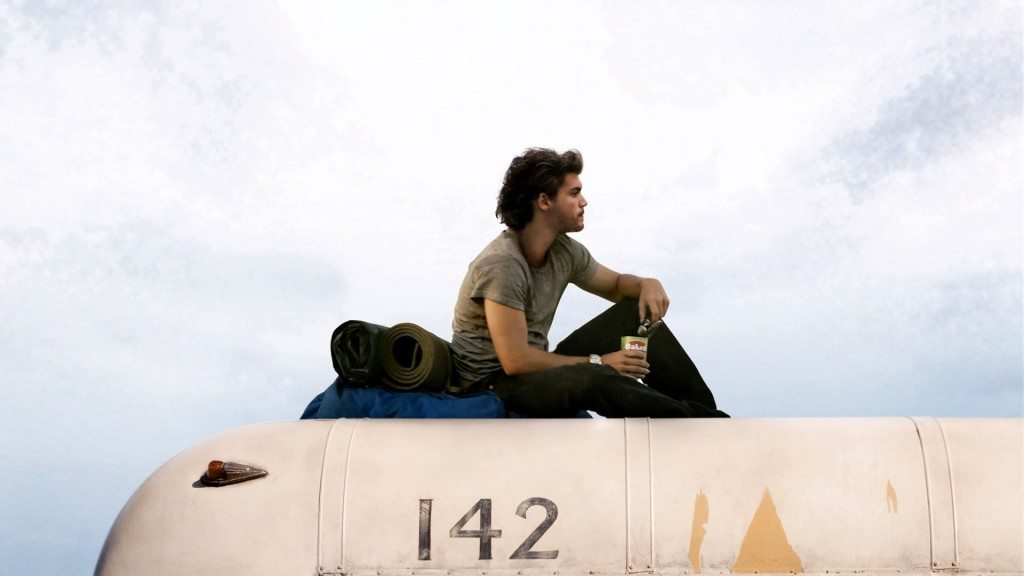 Christopher McCandless' remarkable story told through Sean Penn's remarkable methods. Into the Wild is an ode of the liberty of mankind and the sustenance of spirited men. Almost forgotten stands the performance of Emile Hirsch's, that one eternally recurrent shot of his delight at having spotted a creature upon the snow. And as a lasting dewdrop upon the green leaf of great cinematography, a background score by Eddie Vedder that superlatives shall be woefully inadequate in describing. At least Pearl Jam fans should have remembered this movie.
2. Incendies (2010)
Denis Villeneuve is a tour de force of direction, and perhaps, in his ever bourgeoning cinematic repertoire, already has credits that most seasoned directors would possibly pray to the gods for. Last year it was Arrival, the year before was Sicario and a couple of years before that gem, was Prisoners, all good films, which haven't been treated with unkindness by seasons or changing calendars. What has passed into oblivion is Incendies, another Oscar nominated work centered around two twins travelling to the Middle East to find out more about their families, and ultimately themselves. The movie deserves an audience.
1. Atonement (2007)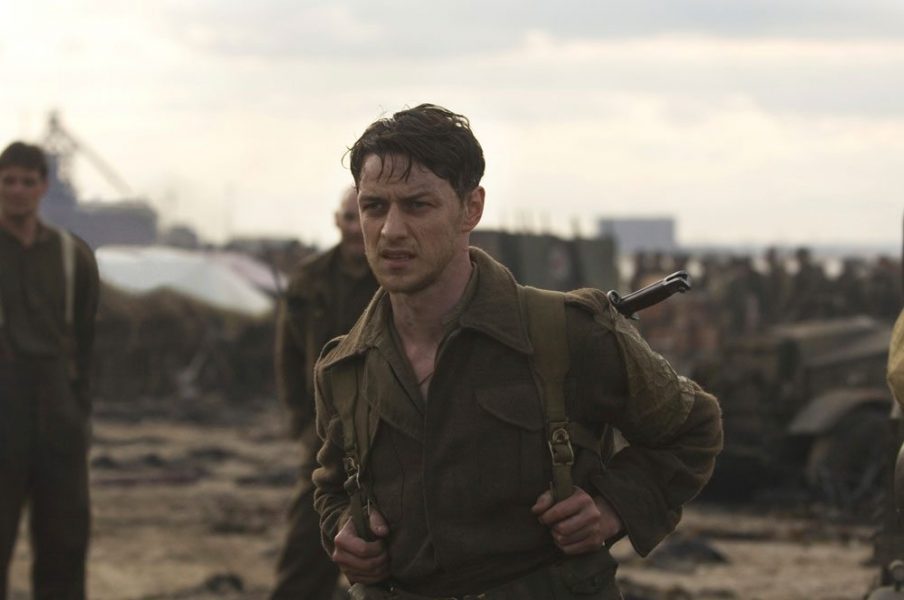 A Golden Globe for Best Dramatic Film in 2007. An Academy Award for Best Original Score for Dario Marinelli. An accomplished dramatic turn by the then 13-year-old Saoirse Ronan resulting in an Academy Award nomination, one among six others. An almost runaway critical darling and a thoroughly impressive movie, Atonement's laurels gathered dust faster than a nomad in the dunes. An adaptation of Ian McEwon's novel of the same name, Atonement remains a fascinating watch, and the only place to see all of the UK 's remaining military ambulances from World War II, for enthusiasts. Sadly, upon the shelves that store excellent reels, Atonement's Academy Award nomination remains sequestered amidst the perhaps, slightly more superior films, in the Coen Brothers' No Country for Old Men and Paul Thomas Anderson's There Will Be Blood.