A peaceful neighborhood in Fresno, California, was forever changed by the events that transpired on March 2, 2011. Just days before Danetta was about to move out of the neighborhood, an altercation with her next-door neighbor led to her being shot dead. Investigation Discovery's 'Fear Thy Neighbor: Sour Grapes' probes two sides of the same story, depicting the possible events that might have led to this deadly conclusion. So, let's find out more about this case then, shall we?
How Did Danetta Henry Die?
Danetta had moved into a townhouse complex in Fresno. She lived there with her daughter Dezhane and her son Dezmond. Danetta was a single mother who was a hard worker. The optimistic 37-year-old made sure to put in the time to take good care of her children. Her daughter had also stated that Danetta was planning to go back to school at some point. The family had a good relationship with their next-door neighbors to start with, but minor issues escalated into something far more dangerous as time progressed.
On March 2, 2011, neighbors living in the area called 911 after gunshots were heard in the locality. Police and emergency personnel arrived to find that Danetta was shot in her head, arm, and chest. The wounds killed her. Dezhane was shot twice in the stomach and required surgery while Dezmond suffered graze wounds. The incident happened outside their home, and while children survived, they had lost their mother.
Who Killed Danetta Henry?
Danetta and her kids lived next door to Alvin Dalton and his girlfriend, Lora White. The couple had been living there for about a year and a half by the time Danetta moved in. Initially, the families shared a friendly relationship, but over time, that friendship soured and led to Danetta and Lora being at loggerheads with each other. Each family blamed the other for the issues that started between them, leading to an endless cycle of disputes.
There were multiple verbal conflicts between Danetta and Lora. Then there were things like each of them accusing the other of playing loud music late at night. There were incidents where food was thrown onto each other's patios. The police were called over to their residences multiple times, but they couldn't do anything because, at that point, there were just accusations and no proof that one of them caused any problems.
As a result, the disputes between Danetta and Lora kept escalating. Alvin's truck was vandalized at one point, with toilet paper wrapped around, the tires slashed, and the tags scratched. Lora alleged that it was Danetta and her children, but the police could not do anything without solid proof. On the show, Dezhane admitted that she and her mother had wrapped the car in toilet paper but never did the other things. After a point, Danetta had decided to move away from the area, but things headed south on March 2, 2011.
There were differing accounts of what started the fight that morning, but Lora and Danetta were involved in a physical altercation while Dezhane was present too. Lora sprayed the two with mace while Dezhane threw energy drinks and water bottles at her. Then, Lora went in and got a pot of boiling water which she threw on Danetta. Lora then beat her with the pot, at which point Dezhane tried to pull her away, hitting her in the process. Alvin then got involved in the fight, pulling Dezhane away. In the process, Dezmond came out as well. As he tried to get Lora away from his mother, Alvin punched Dezhane, which led to Dezmond hitting Alvin. At this point, Alvin pulled out a gun and started shooting multiple times, killing Danetta and injuring her kids.
Where is Alvin Dalton Now?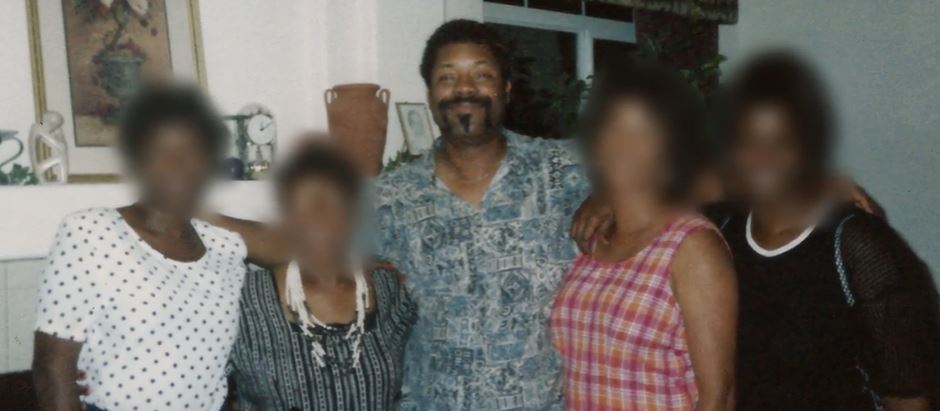 Alvin was arrested at the scene and charged in relation to the crime. At his trial, he claimed self-defense, saying that he feared for his life at that moment and had to shoot to protect himself. The jury sided with the prosecution and found Alvin guilty of one count of second-degree murder and two counts of unpremeditated attempted murder. In September 2011, he was sentenced to 83 years to life behind bars. As per prison records, he remains incarcerated at Correctional Training Facility in Soledad, California. He will be eligible for parole in March 2036.
Read More: Where is Lora White Now?