NBC's 'Dateline: A Stranger in the House' chronicles whether Todd Ewalt was falsely arrested for the shocking and brutal murder of his wife, Darlene, or if there was more to the story than met the eye. The tragic case captured the community's attention and highlighted the devastating consequences of a seemingly ordinary life torn apart by betrayal and violence. If you're interested in discovering more, including who killed Darlene and how she died, here's what we know.
How Did Darlene Ewalt Die?
Darlene Madeline Anderson Ewalt was born on July 2, 1965. Having married early to Todd Ewalt, she had spent her life youth raising two children — Nick and Nicole — in Harrisburg in Dauphin County, Pennsylvania. Todd, a carpenter, recounted how his wife loved adventures but had never traveled to any place exotic. He explained, "There never was enough money when you're young and you're startin' a family, especially that young." While Todd worked long hours, Darlene had to find fun mostly in her own Pennsylvania backyard down the road from Interstate 81 due to a lack of necessary funds for an exotic vacation.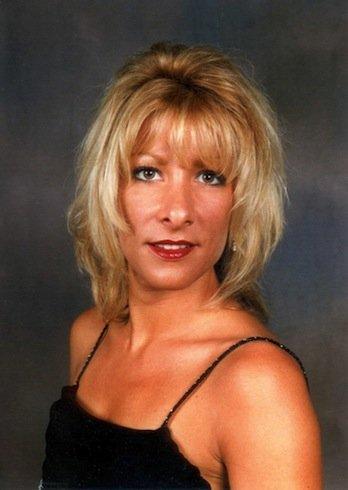 Recalling how good a person her mother was, Nicole Ewalt added, "She would try and just make everybody happy. She didn't want somebody in a corner by themselves alone, not havin' a good time. She would do something that would make you laugh." The Ewalts quickly made friends with Patty and Chet Gerhart, as Todd coached their boys in junior football while Darlene babysat them afterward. Patty recounted how her boys told them that Darlene "liked to be outdoors," and her determination to spend the night with the boys in a tent in her backyard despite the incessant rain.
The Gerharts wanted to repay their kindness toward their children and stumbled upon the perfect thank-you gift in July 2007. The Gerharts had been planning a family cruise to the Caribbean when their boys got into trouble and were grounded. Patty said, "We had to make a hard decision and decided to leave them at home. And we decided to offer Todd and Darlene the two tickets that we would've lost." On July 11, 2007, the Gerharts and the Ewalts were out for dinner when Chet asked her friends whether they would join them on their October 2007 Caribbean cruise.
While Darlene was immediately interested and "over the moon," Todd stated he could not join them since October was the busiest time of the year for the dedicated football coach. If Darlene was hurt when he turned down the generous offer, she didn't show it. She made up her mind to go on the cruise without Todd. She was still thinking about it on the night of July 12 as she sat on her back patio and Todd went to sleep.
As Todd went upstairs to the couple's bedroom, Darlene was on the phone with Chet, making arrangements for their upcoming trip. Four hours later, she was still talking with Chet when the latter a startled change in Darlene's voice. He recalled, "She just said, 'Oh, my God' four times and the phone went dead." Chet woke up his wife, and the couple sped over to the Ewalts' residence. Chet recalled they saw Darlene, 42, was kind of slumped in the chair on her back patio with her eyes still open. Her throat was slashed, and she had multiple stab wounds.
Who Killed Darlene Ewalt?
Panicked, Chet and Patty dialed 911, and police arrived at the scene. Meanwhile, Todd was found sleeping in their bedroom by the police, who pointed guns at him and handcuffed him. His son, Nick, was also handcuffed when he emerged from his bedroom. They were led into the kitchen while the detectives began investigating the homicide. Suspicions quickly turned toward Todd due to his strange behavior and the circumstances surrounding his wife's death and was taken in for questioning.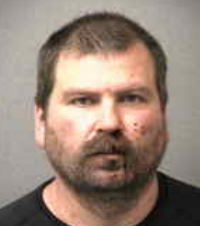 During the interrogation, he claimed that he had been sleeping and didn't hear anything as Darlene was murdered. The investigators were dissatisfied with his explanation and continued to question him, focusing on the couple's financial difficulties and marital issues. Todd was subjected to a lie detector test and told later that he had failed. The investigation revealed disturbing details, including Todd's financial struggles, his alleged affair with a coworker, and his supposedly declining football coaching career.
As the inquiry unfolded, the district attorney worked to build a case against him, creating a narrative that suggested he had killed Darlene due to their marital issues and her intention to divorce him. However, the case fell apart a fortnight later when the brave McDonough family of Chelmsford, Massachusetts, called the police on an intruder, Adam Leroy Lane. According to reports, Adam, an occasional trucker by profession, broke into the McDonough residence on July 30, 2007, and attacked their sleeping teenage daughter, then 16.
However, the parents succeeded in tackling Adam, who was armed with a knife, and Kevin held him in a headlock until the police arrived. Chelmsford Police arrested Adam, and a DNA profiling of his knife linked him to the murders of Darlene and another female victim. Apart from being sentenced for his other offenses, Adam negotiated a plea deal and was sentenced to 48 years to life for Darlene's murder. Even though her family demanded the death penalty, the prosecution did not ask for it since executions rarely occurred in Pennsylvania.
Read More: Julia Keenan Murder: Where is Timothy Dawson Now?