NBC's 'Dateline: The Disappearance of Debbie Hawk' depicts how Dave Hawk conspired to murder his former wife, Debbie Hawk, in her Handford, California, home in June 2006. The prosecution alleged the primary motive behind the crime was to hide his stealing of thousands of dollars from their children's trust funds. However, he claimed his innocence during his brief appearance on the show. So, who is Dave, and where is he now? Let's find out.
Who is Dave Hawk?
The son of Stan and Lois Hawk, David "Dave" Martin Hawk met Deborah "Debbie" Triantis Hawk after their mutual friends set them up on a blind date in the late 1980s. They were married within a year and built a home among his family's almond groves in Lemoore in Kings County, California. The couple gave birth to three children within nine years of marriage — Conrad, Chelsa, and Savannah. According to court documents, Stan set up irrevocable trust accounts for each of the children in October 1997.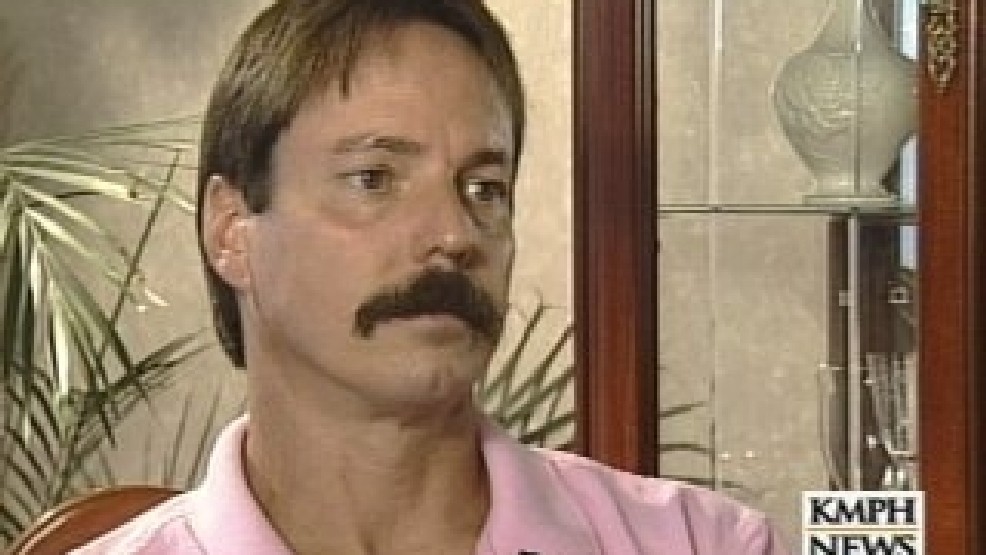 Stan funded the accounts with cash and securities in October 1997. Court documents state that Debbie and Dave were the original co-trustees on the accounts. Yet, their marriage ended, with the former petitioning for the dissolution of their marriage in 1998. After divorce proceedings began, Dave's father set up another irrevocable trust account for each child, stopped depositing money into the first batch of accounts, and made him the sole trustee of the second set of trust accounts.
Dave also started dating Mary Royer during the ongoing divorce proceedings. She ran an in-home daycare and provided such care for his three children. The divorce was finalized in 2000, and Mary moved into the Hawk family home with Dave in October 2000. According to court documents, she later testified how he commented there was not enough punishment in the world for all the crimes Debbie had committed against him and regularly blamed her for hurting him and taking his children away.
Court records state that Dave was unemployed between 1999 and October 2000. He secured a job in 2000 summer with the Central California Almond Growers Association. Dav left that job in the spring of 2001 and remained unemployed through November 2005. Mary testified that, at one point, he purchased a domain name (BuyNuts.com), intending to start an online nut company. She also stated she and Dave lived primarily on his deposits into their joint checking account. Mary claimed the money came from his investments.
Debbie filed a motion in October 2000, claiming Dave had been withdrawing money from the first set of trust accounts aimed to provide for the children's education. He conceded to removing $1,500 but claimed it was for Chelsa's appendectomy. When proven otherwise, the court ordered Dave to be dismissed as trustee of the accounts on January 8, 2001, and reimburse the money with interest. He was ordered to pay $45,000 to Debbie forthwith, transfer and divide certain stocks, and pay her attorney fees and costs.
The Department of Child Support Services (DCSS) found Dave did pay child support regularly in June 2001. Later, a July 2002 contempt hearing discovered he was approximately 14 months — $7,400 — in arrears. By April 2004, Dave had applied for a mortgage loan for $201,000 to refinance the existing mortgage on his property in Lemoore. According to court documents, he committed fraud by allegedly using his children's names as registrants in his fictitious business name statement to verify he was not self-employed.
Where is Dave Hawk Now?
Dave approached DCSS in November 2005 and requested to modify child support due to his belief his former wife earned more than him. Furthermore, he filed a response asking for increased custody and decreased child support on January 17, 2006. Nonetheless, Debbie's attorney subpoenaed Dave's financial records and the children's trust accounts' statements to find he had taken thousands of dollars from the children's trust accounts. According to their shared custody agreement, the children spent every other weekend at his house.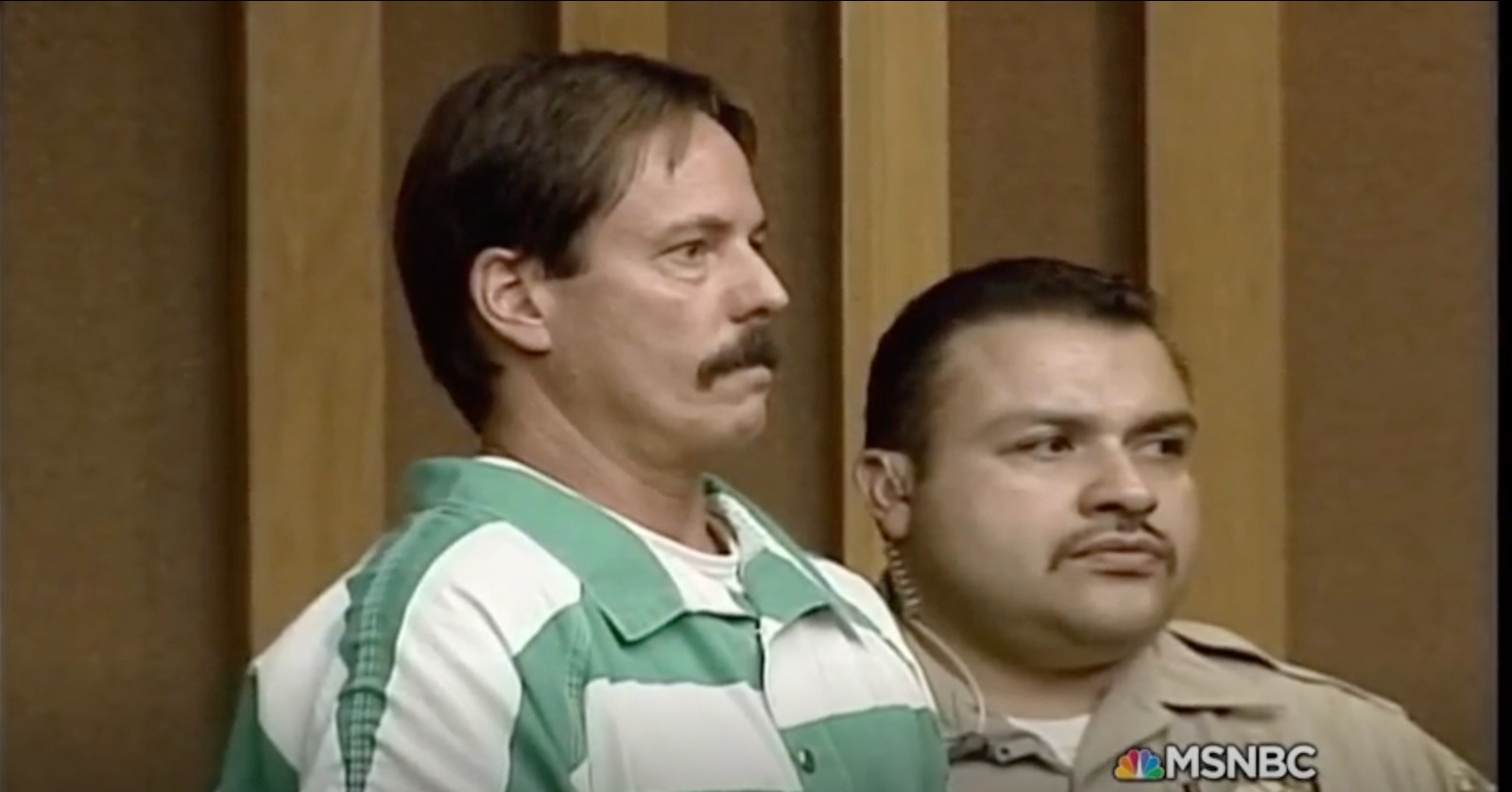 Debbie was scheduled to pick up the children from his place at 5:45 PM on June 13, 2006. When she did not show up at the stipulated time, Dave and the children called her regularly, but she did not pick up. He offered to take the kids to their mother's Hanford house. The three children reached home to find a blood trail leading from the master bedroom into the garage. Based on the amount of blood and other evidence, the authorities believed Debbie had been murdered.
According to court documents, Dave made various incriminating statements to his best friend, Keith Marshall, over the following months. His eldest son, Conrad Hawk, also alleged he had seen a blood-spilled envelope, which he refused to hand to the authorities. Keith even wore a wire to record further incriminating conversations but failed to record anything substantial. Dave was arrested in early 2007 after police uncovered evidence of the alleged theft and embezzlement of more than $300,000 from his three kids' funds.
Dave was apprehended for homicide on May 29, 2008, even though the police could find Debbie's body. He alleged the authorities were trying to convict him based on "a series of inferences." He claimed, "I was home with my children in another town all night. But I'm being accused of being in another place committing a terrible crime based on financial shenanigans that didn't exist in the first place." His defense counsel even tried to pin the crime on some random junkie since Debbie worked as a Pharmaceutical Representative.
A jury convicted Dave of first-degree murder, five counts of tax evasion, three counts of embezzlement, grand theft, and perjury. He was sentenced to life without parole on December 2009. He appealed against his conviction, but the sentencing was upheld in 2014. After Debbie's remains were found in March 2016, Dave again filed for forensic re-examination. As the remains were too decomposed, his conviction remained upheld. Today, the 64-year-old is serving his sentence at the Mule Creek State Prison in Ione, California.
Read More: Stan and Lois Hawk: Where Are Dave Hawk's Parents Now?