Investigation Discovery's 'A Time to Kill: Semper Fi or Die' depicts how 56-year-old David was brutally murdered inside his Palm Harbour, Florida, home in early March 2003. The crime went unsolved for over two years until the authorities chanced upon a breakthrough that cracked open the investigation. If you're interested in finding out more about the case, including how David died and his killers' identities and current whereabouts, we've you covered. Let's begin then, shall we?
How Did David Lunz Die?
David James Lunz was born in Buffalo in Erie County, New York, on July 14, 1946. He was a retired Marine and worked as an airplane machinist in March 2003. Neighbors described him as the "nicest neighbor" who never had a mean word for anyone in the community. He moved to Palm Harbour, Florida, with his second wife, Laura A. Lunz, from Delevan, New York, in 1998. Laura, 54, worked as an Insurance Adjuster for Travelers Insurance in New York but was diagnosed with breast cancer before her shift to Florida and passed away on February 5, 2003.
On March 8, 2003, a neighbor called 911 at 5:30 pm to report they had not seen David in a while and were worried since he had recently lost his wife. He requested a welfare check, and responding officers arrived at the Lunz residence to see newspapers piled outside while the front door was slightly ajar. They entered the house to find the living room in disarray, with chairs overturned and dark bloodstains on the carpet leading toward the hallway. They found the 56-year-old lying near his bedroom with severe head trauma and blood pooling around his head.
The body position indicated he was kneeling on the floor when shot. The wound signified he was hit from close range with a high-powered weapon. The police searched the house and found substantial cash, meaning the motive was robbery was ruled out. Based on the knocked-off furniture and mess in the living room, the officers hypothesized David's struggle with the perpetrator(s) started there and continued to the bedroom, where he was fatally shot. They found a Smith & Wesson .38/44 revolver case by the bedstand with the gun missing.
Who Killed David Lunz?
The police found two glasses on the living room table, indicating David was expecting company when the murder occurred. The authorities interviewed David Lunz's supervisor to learn he had not shown up at work on March 6, 2003, but missed out on work the following day. The newspapers outside were also dated March 7 and March 8, indicating he had not picked up the papers he usually did in the morning. All these implied he was killed between leaving work at 5:30 pm on March 6 and arriving home and 5:30 pm on March 7 when his papers were delivered.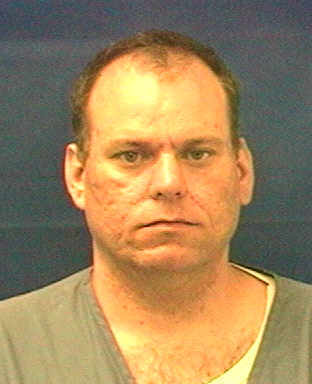 Based on the medical examiner's finding, the time of death was between 6:00 pm and 10:00 pm on March 6. While the police interviewed the neighbors and learned they had not heard or seen anything, some told the officers about an odd thing — David's lawn was freshly mowed. The neighbors claimed David — a creature of habit owing to his Marine days — always mowed the lawn on Saturday mornings. The officers contacted his next of kin to learn about the mysterious visitors and learned his next of kin was his stepson, Christopher Lunz.
According to the show, Christopher lived around nine hours away in a trailer in a remote part of Sylva, North Carolina. When the police contacted him, Christopher initially seemed flippant about the news and explained he hardly had a relationship with his biological father. Suspicious about the lack of reaction, the detectives pressed him harder until he flipped, told them he thought he might have been the murderer, uttered obscenities, and disconnected the call. The local police informed the detectives regarding their familiarity with him.
Christopher had prior run-ins with the law, developed an addiction to crack cocaine, and even served three years for auto theft in New Jersey. However, the investigators found no physical evidence linking him to the crime except for his odd behavior. They pursued other tips, including his brother, a love interest, and a murder convict. But none of the leads panned out, and the case turned cold for over two years. The police had their first breakthrough when a fisherman found a gun washed up on the banks of Cedar Cliff Lake in October 2005.
Jackson County officials examined the firearm's serial number and realized the revolver was the same one stolen from David's house on the day of his murder. Meanwhile, Sarah Martini came forward and told the North Carolina police that her former boyfriend, William Timothy Eugene Westerman. The 23-year-old worked at a Huddle House in Dillsboro and had gone out on a road trip with a friend, who asked him to murder a guy. While she could not supply names, the officers learned she was embroiled in a bitter custody battle with William.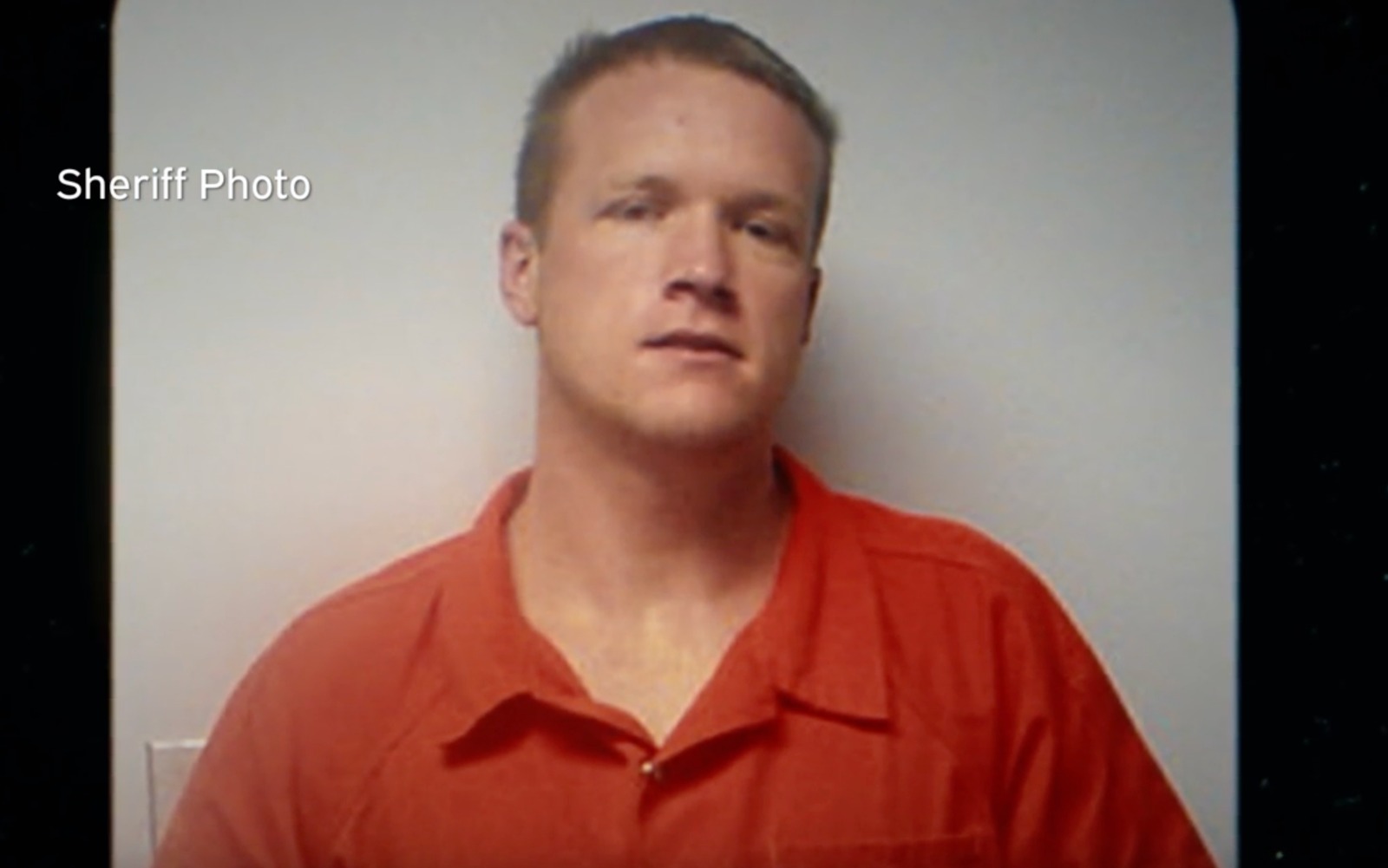 Suspicious about her story, the authority dismissed Sarah's 'story' till she showed proof — pictures of William with a nasty gash on his forehead. She claimed he had told her after returning from his trip that it happened due to the gun's recoil while he shot the individual. Armed with the photographs, the authorities brought William to the precinct for questioning, and he denied the allegations. However, he seemed uneasy when confronted with his pictures and confessed to murdering David with a friend named Christopher Lunz, David's stepson.
According to William, he and Christopher went to David's Palm Harbor residence on March 8, 2003. Christopher was livid after learning that all of the family's wealth – amounting to $394,494 – was passed onto David after Laura died. He plotted to commit patricide for the inheritance and assaulted David with a sawed-off shotgun. Christopher then tossed the gun over to William and allegedly threatened him to pull the trigger as he held his father in a chokehold. William complied and fatally shot David with the shotgun, using a pillow as a silencer.
Where Are Christopher Lunz and William Westerman Now?
William Westerman also told the investigators how the gun's recoil hurt him in the forehead before the duo left the residence after stealing the revolver and a gold Fendi watch. While they threw the firearm in Cedar Cliff Lake, Christopher later gifted him the expensive watch after he completed his GED. William agreed to plead guilty to second-degree murder and testify against Christopher in his June 2006 trial in exchange for a lesser sentence of 30 years. He, 43, is incarcerated at the Everglades Correctional Institution and will be released in July 2031.
While accused of being the mastermind behind the heinous crime, Christopher, then 39, acted as his own attorney and tried to discredit William. Upon failing, he claimed David allegedly sexually abused him and frequently beat Laura — claims that had not been corroborated with evidence. However, Christopher alleged his abusive childhood developed a seething hatred for pedophiles. After being convicted of first-degree murder and robbery charges, he contended he was a serial killer of pedophiles and implored for the death penalty.
The court sentenced him to life without parole. While incarcerated at the Franklin Correctional Institution in Carrabelle, Christopher confessed to allegedly killing Gerald Michael Estes — an alleged serial molester of minor boys. Christopher was transferred to the Florida State Prison in Raiford after he fatally stabbed 46-year-old Nathaniel Taylor, a convicted child molester, with a shank on September 21, 2009. Christopher, 41, killed himself around 30 hours later in his holding cell on September 22.
Read More: Where Are Ryan Ferguson and Charles Erickson Now?