When Deanna Cook misses Sunday church, which is quite unusual, her mother and a few other family members take a trip down to her house. Upon reaching there, they make a shocking discovery and find Deanna dead. In the episode titled 'Deanna Cook' of Lifetime's '#TextMeWhenYouGetHome,' we get a detailed account of the gruesome murder of Deanna. Apart from including interviews with family members and acquaintances, the episode also showcases the investigation that followed after the discovery of her body. If you find the case intriguing and wish to know more details about the same, including the identity of the perpetrator and their current whereabouts, let's delve into the details together, shall we?
How Did Deanna Cook Die?
Born on June 19, 1980, to Vickie Cook, Deanna Antoinette Cook Patrick grew up in Dallas, Texas, along with her loving sister Karletha Gundy. In her tight-knit family, she was always the center of attraction due to her fun personality and loving nature. Besides her friendly and helpful nature toward people, she also held a soft spot for animals. Among her hobbies, running was one of her favorites as her mother encouraged her to do so whenever she found herself in a bad mood.
Deanna took her passion for running to the tracks and broke records in the 200-yard dash when she was just in the 7th grade, gaining immense popularity among her peers. When she crossed paths with one Delvecchio Patrick, she fell head over heels in love with him, and sooner rather than later, they exchanged marital vows and got married on June 4, 2008, in Texas. The wedding couple welcomed two daughters into the world and even had two dogs as pets.
Four years after the wedding, when Deanna's mother, Vickie, did not receive a call from her and could not get in touch from August 17, 2012, she became suspicious. But when Deanna failed to attend Sunday church on August 19, she decided to take a trip to her daughter's house in southeast Dallas, along with Karletha and Deanna's two daughters. Upon reaching there, they found the 32-year-old woman's still body in the bathtub and immediately called 911. When the authorities reached the crime scene, they came to the conclusion that she met her demise on August 17, 2012, with the cause of death reportedly being strangulation and drowning. Wasting no time at all, they collected all the pieces of evidence around the house and launched an investigation.
Who Killed Deanne Cook?
Almost immediately after the launch of the investigation, the police suspected Deanna's husband, Delvecchio Patrick, due to their violent and volatile relationship ever since 2008. The tumultuous nature of their relationship goes back even before they got married as Patrick allegedly used to beat on her while they were dating.
Due to previous arrests and calls to the police, the nature of Deanna and Patrick was known to not just the family and friends, but also to the authorities, which fueled their suspicion of him in the case. Back on January 3, 2009, about a year into their marriage, one of Deanna's friends, Chamara Ingram, served as witness to Patrick's abuse toward her as she saw him choke and threaten his wife with a knife, after which she called 911 and got him arrested for assaulting Deanna.
Several months later, Deanna first filed for divorce in October 2009 only to be dismissed when Patrick didn't follow through. When he was in jail, violence against her had halted between March 2010 and April 2011. However, on May 25, 2011, before noon, Deanna told the authorities that her husband hit her several times and even showed injuries on her hands and face to the police to support her claims. He was then arrested again for assaulting his wife. Following this traumatic incident, she filed for divorce once again and it was finally granted in January 2012. She even got a restraining order on him but it didn't keep him from making death threats to her and making her life a living hell.
A recording of a call between Deanna and a 911 operator on August 17, 2012, showed proof of a serious fight going on between the former and Patrick right before noon. She was heard begging him to stop while he kept threatening to kill her. There was even the sound of running water in the background, as claimed by Vickie, who heard the recording as well. As her voice faded from the recording, the call ended with the operating asking if the victim needed anything and Patrick repeatedly saying "I'm gonna kill you."
Almost an hour or so after the call, the police arrived at Deanna's house but nobody answered the door. Since the report had been of disturbance and not an offense, the officers believed there was no reason to kick the door in. A couple of days later, when Vickie, Karletha, and Deanna's two daughters came across Deanna dead in the bathtub of her own house, they called the police. The authorities arrested the suspect, Delvecchio Patrick, on the same day in Balch Springs, Texas, due to some active warrants against his name and charged him with Deanna Cook's murder.
Where is Delvecchio Patrick Now?
Almost three years after the demise of Deanna Cook, Delvecchio Patrick's trial began in May 2015. During the trial, various witnesses, mostly neighbors of the victim, spoke against Patrick and testified about several incidents where they heard or saw the alleged perpetrator hit or abuse his wife. On the other hand, the defense attorneys attempted to show that Deanna was the aggressive one who instigated most of the fights between the couple.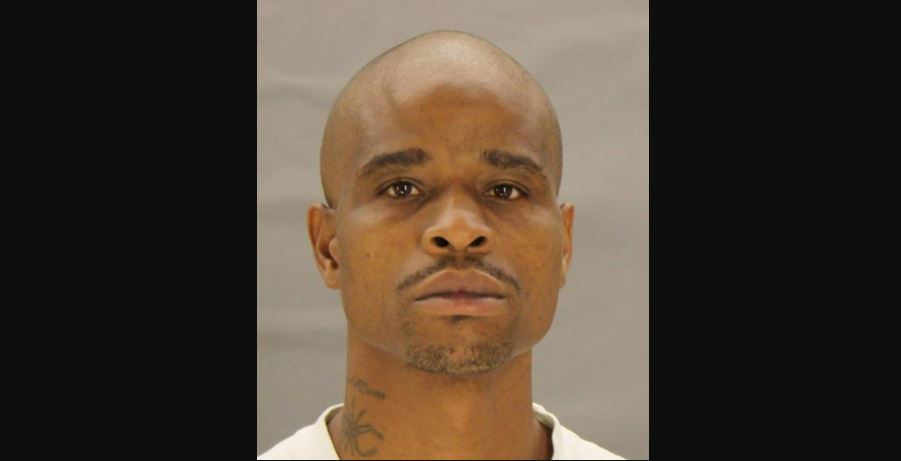 On May 26, 2015, just a week or so after the trial began, the 35-year-old Patrick was found guilty of the charges against him. The jury then sentenced him to 85 years in prison for the 2012 murder of his ex-wife, Deanna Cook. Currently, he serves his sentence in the William G. McConnell Unit at 3001 Emily Drive in Beeville.
Read More: Darian Hardison Murder: Where is Queitin Tyler Now?