Investigation Discovery's 'See No Evil: Prison Break' follows how Debra Johnson, a Prison Administrator at the Tennessee Department of Corrections, was sexually assaulted and murdered inside her Henning, Tennessee, home in August 2019. The police apprehended the one responsible for the heinous crime within five days with the help of alert locals. If you're interested in knowing more about the case, including the perpetrator's identity and current whereabouts, here's what we know.
How Did Debra Johnson Die?
Debra Kay (Porter) Johnson was born to Annie L (Frierson) Porter and the late Hazel Fleming Porter in one of the several communities of Mount Pleasant in Maury County, Tennessee, on December 10, 1954. She was a Tennessee State University graduate and the 15th Avenue Baptist Church's decades-long member. As of August 2019, the 64-year-old had been working an employee of the Tennessee Department of Corrections for almost four decades. Her friends and family stated she was loved, respected, and admired.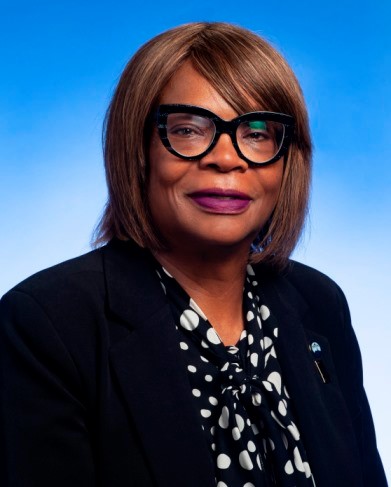 One of Debra's friends, Herman Patton, who served as an usher with her at their church, said, "Such a wonderful lady, class act, good friend, faithful servant of God. God got his angel back, and we do love her, and just to be selfish as we can, we're going to miss her, we're going to miss her. We're going to have tears of joy and tears of sorrow." Through her long and distinguished career, Debra went from Correctional Officer to Warden to one of the top administrators in the Tennessee Department of Correction.
Erstwhile Commissioner Tony Parker said, "Debra loved being a part of the Tennessee Department of Correction. But more importantly, she loved the staff and cared deeply about improving the lives of incarcerated people. She earned her colleagues' admiration and respect and was regarded as a knowledgeable professional who worked tirelessly to support and coach offenders in their rehabilitation." Hence, it was shocking when she was murdered at her home, inside the West Tennessee State Penitentiary (WTSP) premises, in August 2019.
According to prison sources, Debra's colleagues were concerned when the dedicated and punctual administrator for the Western District did not report to work as usual on August 7, 2019. Some co-workers went to her state-owned quarters at 10876 Highway 87 West in Henning and found her dead around 11:30 AM. The emergency responders found a cord wrapped around the victim's neck and ligature marks. Eventually, the autopsy report determined Debra was strangled to death. The medical examiner also observed that the perpetrator had sexually assaulted the 64-year-old.
Who Killed Debra Johnson?
The investigators did not have to search long to determine who was responsible for Debra's brutal murder and sexual assault. WTSP inmate Curtis Ray Watson was released from his prison cell on his work detail for his daily mowing duties at 7:00 AM on August 7, 2019. He was a trustee at the prison and had access to prison equipment, including a golf cart and a tractor. Trustees are required to wear reflective vests while working on the prison ground. Based on Debra's phone records, the detectives learned she was alive and talking on her cell at 8:10 AM.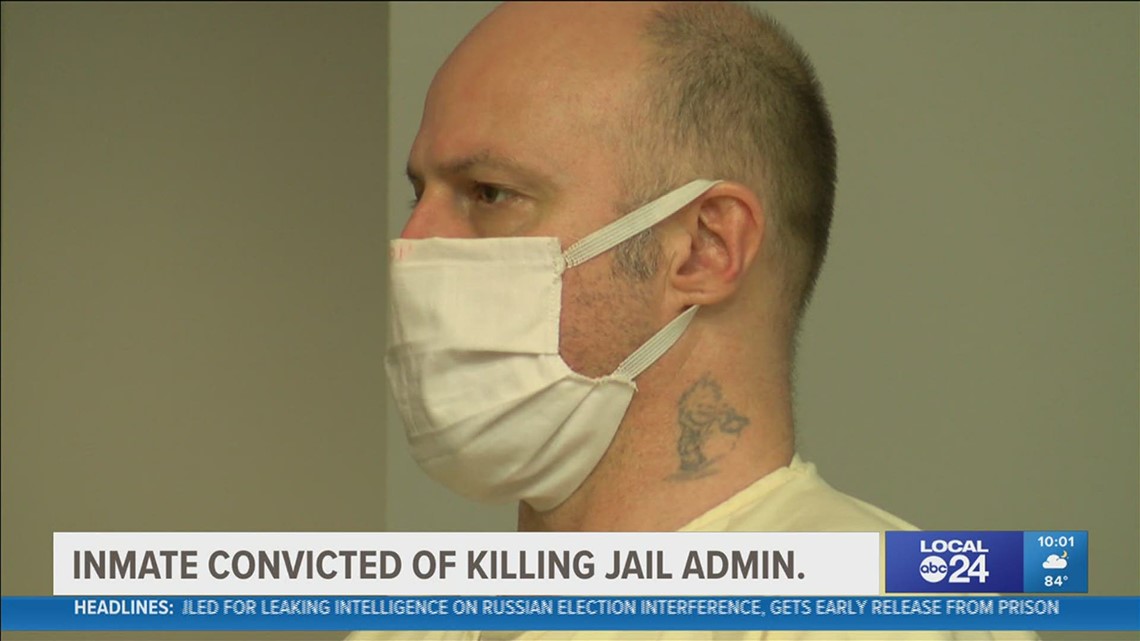 Correctional officers reportedly saw Curtis on a golf cart at Debra's house at 8:30 AM. He took a reflective vest and a tractor and drove away between 9:00-10:00 AM. Curtis had requested the reflective vest from a fellow prisoner, and the officials realized he was missing at around 10:30 AM. A court affidavit stated Debra's colleagues found her body inside her home around half an hour later. The investigators further discovered a reflective vest inside her house.
When the alert officials located the missing prison tractor around 2.1 miles from prison along with Curtis' prison identification card, they realized he had escaped after killing and sexually assaulting a jail administrator. According to reports, a victim in the ER had claimed she had been attacked on July 25, 2012. When the medical personnel found she had been hit in the head with a bat and raped multiple times over the day, they informed the police. The officers learned she had been struck in the forehead and choked when she refused to have sex with Curtis.
When the officers visited Curtis' home, he claimed he had consensual sex with the victim. According to police sources, he refused to "confess to anything" during the police interrogation and stated the victim had fallen in the shower. Curtis alleged he had even offered to take her to the hospital, but she refused. He was arrested without incident and eventually convicted for especially aggravated kidnapping. Curtis negotiated a plea deal and was sentenced to 15 years in prison in 2013. He had also been previously convicted of child abuse.
Despite the gruesome nature of his crime, Curtis was being held in the minimum security part of the West Tennessee State Prison. He was also a trustee, meaning he had special privileges for being a trusted inmate with good behavior. He was captured in Henning, Tennesee, on August 11 morning after five days on the run. The authorities had declared a $57,000 reward for tips leading to his capture. According to police reports, a couple, Harvey and Ann Taylor, saw Curtis' images being captured on their outdoor camera system at around 3:30 AM.
Where is Curtis Ray Watson Now?
The Taylors immediately informed the authorities, and hundreds of law enforcement were on the scene about 10 miles from the prison within half an hour. Curtis was opening an outdoor home refrigerator, with the homeowner alleging the escaped convict stole several water bottles. He was captured at around 11:00 AM without incident. In a later prison interview, Curtis claimed he was heading to visit his mother's grave and did not intend to hurt anyone.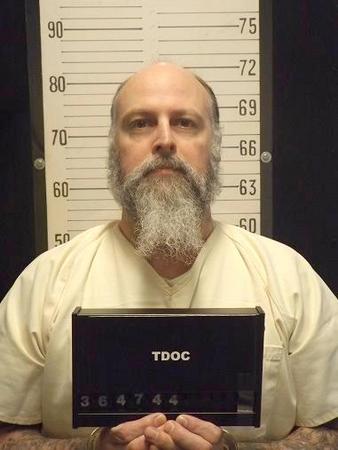 According to reports, Curtis faced 15 charges, including first-degree premeditated murder, first-degree murder- felony murder burglary, first-degree murder- felony murder rape, and especially aggravated burglary- rape, among others. Multiple samples of DNA evidence from Debra's home placed him at the crime scene. Curtis pleaded guilty to nine of the 15 charges, including aggravated rape, aggravated burglary, felony escape, theft over $10,000, burglary, and aggravated criminal trespassing, in June 2021.
Though the prosecutors initially pushed for the death penalty, Curtis was sentenced to life without parole for the charges, with a consecutive 25 years at 100 percent for the aggravated rape charge. He waived his rights to appeal in the future and apologized to the Johnson family, the state of Tennessee, and all the West Tennessee State Penitentiary's officers. Debra's daughter, Dr. Shernaye Johnson, filed a suit against the Tennessee Department of Correction, alleging incompetency and systemic issues that culminated in her mother's death in August 2021. Nevertheless, the lawsuit was later dismissed. 47-year-old Curtis is now incarcerated at the Morgan County Correctional Complex.
Read More: James Matheny Murder: How Did John David Terry Die?