In 'Demon Slayer: Kimetsu no Yaiba' season 3 or 'Demon Slayer: Kimetsu no Yaiba Swordsmith Village Arc' episode 7 titled 'Awful Villain,' Tanjirou is seconds away from decapitating Hantengu when another demon appears behind him. It turns out that the other four demons have joined together to form Zohakuten, who is absolutely furious at the fact that the demon slayers tried to kill the Upper-Rank Four. Meanwhile, the Mist Hashira is still stuck in a pot unable to breathe properly. Here's everything you need to know about the ending of 'Demon Slayer: Kimetsu no Yaiba' season 3 or 'Demon Slayer: Kimetsu no Yaiba Swordsmith Village Arc' episode 7. SPOILERS AHEAD!
Demon Slayer: Kimetsu no Yaiba Season 3 Episode 7 Recap
Tanjirou rushes to decapitate the Upper Rank 4 demon. But just when he slashes Hantengu's neck a little, he feels an ominous presence behind him. Moments later, he is shocked to see another demon. The demon attacks Tanjirou and protects Hantengu. Genya has seen Sekido absorb the bodies of three other demons to become Zohakuten, whom Tanjirou mistakingly identifies as the sixth demon.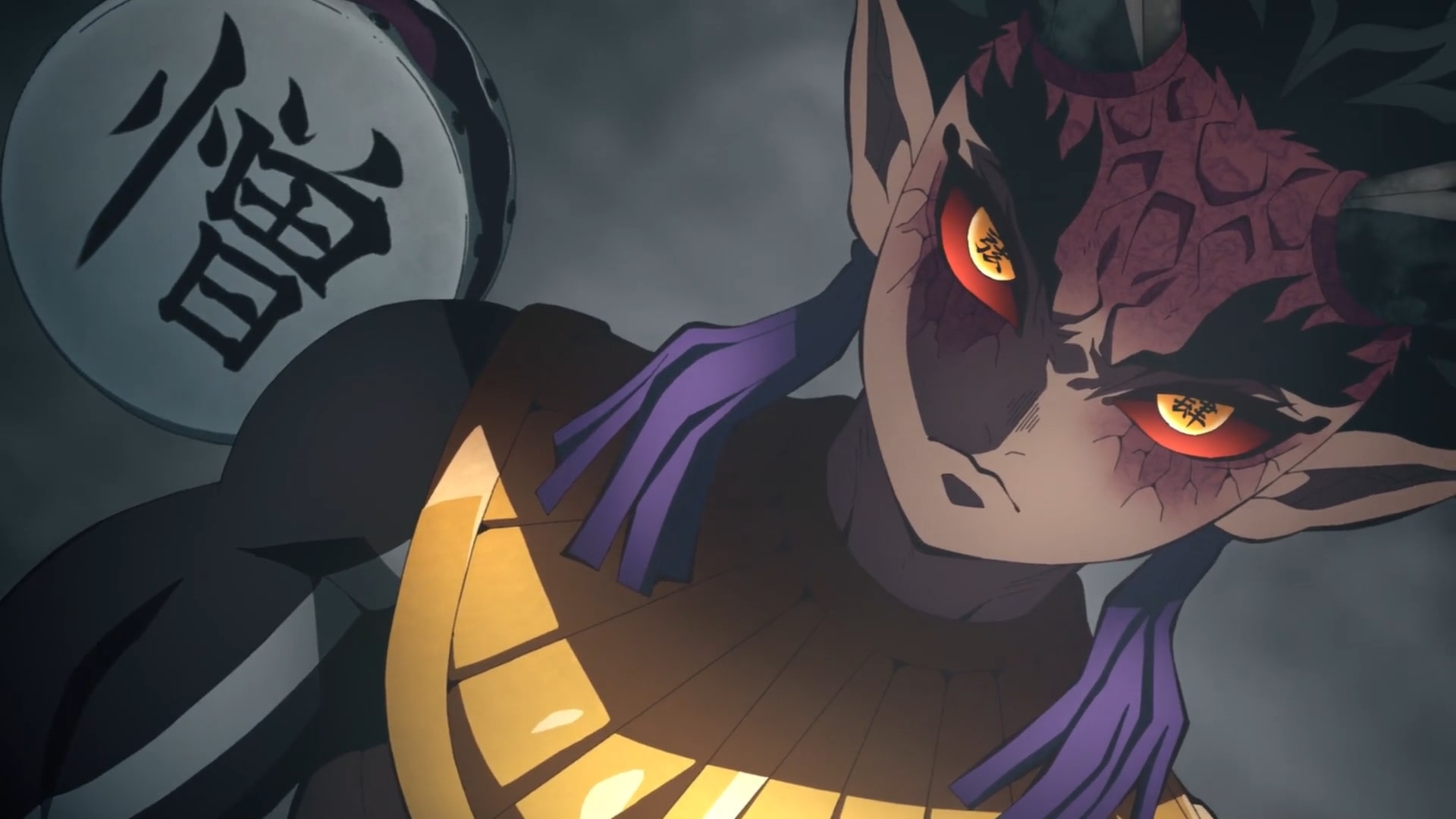 Zohakuten is quite furious at the fact that Tanjirou tried to decapitate Hantengu. He calls him and others the real villains who attack the weak. This infuriates Tanjirou who points out that Zohakuten has killed and devoured countless humans who were innocent. The demon feels that since those people were not related to Tanjirou, then he should not be worried for them. The two have a brief verbal dispute before Zohakuten attacks Tanjirou.
Meanwhile, the Mist Hashira is still inside the pot created by Gyokko. The Upper-Rank Five mocks the demon slayer and is elated by the fact that he is going to die soon. But instead of standing there and doing nothing, he decides to go inside the shack to learn what Tokito has been trying to protect. The Mist Hashira appears stoic on the surface but he has already given up all hopes at this point.
Demon Slayer: Kimetsu no Yaiba Season 3 Episode 7 Ending: Is Kotetsu Dead? What Happens to Muichirou?
After Gyokko goes into the shack, Michirou has visions of Master Ubuyashiki. He feels everything is over and hopes that help is on the way. As he opens his eyes again, Tokito sees visions of Tanjirou who tells him that no one knows what the future holds- implying that the Mist Hashira should not feel that everything is over so fast. Meanwhile, inside the shack, Gyokko tries to confront Hotaru Haganezuka. But he soon realizes that the swordsmith is so immersed in his work that he does not even senses the demon's presence.
Haganezuka continues to work on Tanjirou's sword and is lost in his own thoughts. Even when Gyokko leaves mild cuts all over his body to get his attention the swordsmith does not even flinch. As a self-proclaimed artist, Gyokko is offended and feels inferior as he has never been able to focus so hard. Instead of killing Haganezuka, he wants to break his focus as he is naturally envious of his craftsmanship. Meanwhile, Tokito has visions of Tanjirou telling him that someone will come to save him, even though the Mist Hashira feels that he is dying and everyone who will come to rescue him is probably inferior to him.
To his surprise, Tokito tries to free Muichirou using a sword but realizes that it is just as tough from the outside as well. But he refuses to give up and keeps on trying. The Mist Hashira feels that he should not be there and much prioritize saving his own life. Tokito on the other hand is determined to do whatever it takes to save Tokito's life. As he is trying to free Tokito, Kotetsu is approached from behind one of the small demons.
Tokito notices the demon and panics. He knows that Kotetsu is still unaware of the threat and tries to warn him. Unfortunately, his voice does not reach him and Kotetsu gets stabbed in his vital organs. But instead of thinking of himself, Kotetsu blows air bubbles into the pot so that the Mist Hashira can finally use his breathing technique. Until now, he has been unable to breathe properly but with some air inside the pot, the Mist Hashira prepares to finally free himself.
Read More: Demon Slayer: Kimetsu no Yaiba Season 3 Episode 6 Recap and Ending, Explained