Emmy Award-winning director Darren Foster directed 'American Pain,' a two-hour-long documentary detailing the ruthless Florida drug kingpin twins — Chris and Jeff George — as they built the nation's most prolific prescription pill business in the late 2000s. Chris' wife, Dianna, played a small but pivotal role in the large business empire, volunteering to help her husband and brother-in-law. If you're interested to know more about her and what happened to her, we've you covered. Let's dive in then, shall we?
Who is Dianna Pavnick?
According to defense attorney James Eisenberg, Dianna Marie Pavnick George of New Hampshire had been sexually abused as a child, dropped out of school, and lived on her own since she was 16. On the show, Dianna recalled, "I came to Florida when I was about 19. New Hampshire was no good for me. Everybody's hooked on something there. So, I ran away." She opted to dance at gentleman's clubs to make a living and was employed as a strip dancer at Emerald City strip club when she met Christopher "Chris" Paul George in the mid-2000s.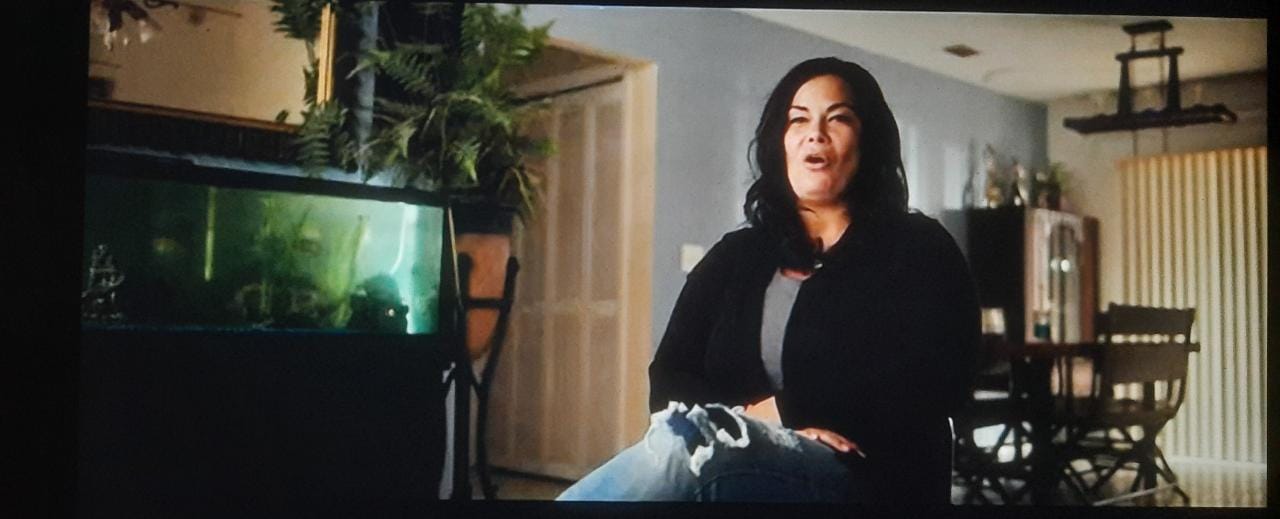 Chris' friend Derik Nolan stated how he would regularly visit the Emerald City strip club to see Dianna. He said, "Chris would show up with his $500 in singles pretty much every night to see her." Dianna also enjoyed the attention; she recalled, "He was big, handsome, had an expensive car, and sounded like he was fun." The episode played a recorded phone call of Chris saying, "She was probably the prettiest girl in the street club, and she was great on the pole." Dianna added, "We spent the night, and it was, you know, ever since then."
According to Derik, the couple was never apart from that moment on. After the twins established their prescription pill empire, both Derik and Dianna played minor but pivotal roles. According to court records, Dianna volunteered to help dispense the drugs to the customers after they completed the previous levels and collected their prescription slips. However, she lacked the pharmaceutical training to take the specific safety measures required to handle the dangers of mixing a deadly dose of medication.
Where is Dianna Pavnick Now?
However, the Georges' business soon started to get so big that law enforcement got the whiff of it. The FBI, DEA, and IRS-CID were assisted by various local police and sheriff's departments as they began an investigation. Dianna, then 27, pleaded guilty to one count of conspiracy to commit wire fraud in October 2011. She was sentenced to 30 months in prison, to be followed by one year of supervised release in February 2012. According to reports, she carried her 7-month-old baby to the hearings in an alleged attempt to garner sympathy and escape prison time. Dianna and Derik have been released after serving their respective sentences.
Read More: Where Are Chris and Jeff George Now?