Dianne Wilkerson made history when she became the first African American female in the Massachusetts Senate in 1993. However, years later, the FBI got wind of a corruption scandal after rumors accused Dianne of taking bribes. Paramount+'s 'FBI True: The Corrupt Senator' chronicles the investigation into the public corruption charges and portrays how Dianne was finally brought to justice. Let's delve into the details surrounding the incident and find out where Dianne is at present, shall we?
Who Is Dianne Wilkerson?
A native of Pine Bluff, Arkansas, Dianne Wilkerson attended Springfield's High School of Commerce before obtaining a bachelor's degree in public administration from the American International College. Later, she even went on to earn a Doctor of Law degree from Boston College Law School, as her primary goal was to be a civil rights lawyer. While working as a lawyer, Dianne set her sights on a seat in the Massachusetts Senate and became the first African American female to be elected to the body in 1993. However, little did people know that criminal charges were soon to follow.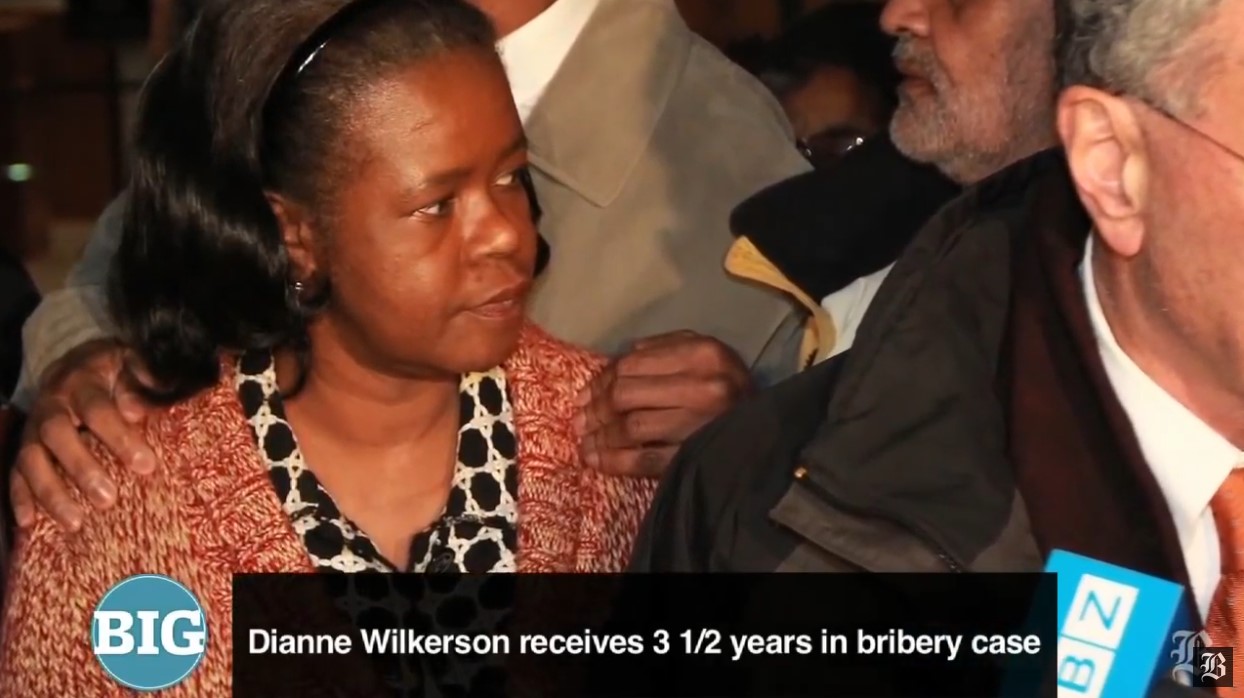 Incidentally, Dianne has a long history with law enforcement, as she was initially convicted of federal tax evasion in 1997 before being sentenced to house arrest. Furthermore, her career as a US state senator was riddled with numerous accusations starting from a $1,000 fine by the State Ethics Commission for failing to report a bank she lobbied for in her official capacity as a senator to several unreported donations, which totaled up to $27,000. On top of it, in 2005, Dianne was accused of lying under oath at a hearing for her nephew, Jermaine Berry, who was looking for a retrial. Still, Dianne somehow managed to stay away from further conviction and even built up an excellent reputation in the community.
In 2008, several rumors began accusing Dianne of accepting bribes in exchange for carrying out her duties as a United States state senator. The FBI even got wind of a video that showed Dianne accepting bribes in the form of cash which she stuffed inside her clothes. While an investigation revealed that she had taken up to $23,500 in bribes, reports claimed Dianne transferred land to a federal agent and helped a proposed nightclub get a liquor license in exchange for the money. Eventually, after collecting enough evidence, the FBI arrested Dianne on October 28, 2008, before charging her with corruption, extortion, and bribery.
Where Is Dianne Wilkerson Now?
When Dianne Wilkerson appeared in court for the first time, she pled not guilty to the extortion charges. However, the federal grand jury refused to back down, and when they added a conspiracy charge along with 23 counts of corruption to the original chargesheet, Dianne eventually accepted a plea deal and admitted to eight counts of attempted extortion. The plea deal automatically dismissed the other charges, and Dianne was sentenced to 3 years and six months in prison in 2011. On the other hand, Dianne resigned from the Massachusetts Senate on November 19, 2008, while awaiting trial. According to reports, Dianne walked out of prison on September 27, 2013, and settled in the state of Massachusetts.
Moreover, she was determined to right her wrongs, and in February 2014, the then Boston Mayor Marty Walsh chose her as one of eighteen women of color who were changing the world. Although Dianne led a private life in the years that followed, she stepped into the spotlight again in 2022 when she announced her intention to run for a seat in the Massachusetts Senate. Interestingly, Dianne even managed to garner an impressive amount of support from her community but eventually came third in the elections with only 21% of the total votes. Still, at present, Dianne remains in Massachusetts and is eager to restart her political career.
Read More: Mohammed Sadiq Odeh: Where is the Al-Qaeda Terrorist Now?