Announced on December 14, 2017, this proposed deal between 21st Century Fox and The Walt Disney Company will see Disney acquiring Fox's assets; the Twentieth Century Fox film and TV studios and related assets; cable networks including FX Networks, Fox Sports Regional Networks; Fox Networks Group; Indian satellite TV group Star India; and stakes in National Geographic Partners, Hulu, UK-based satellite TV group Sky plc and other assets, in exchange for $52.4 billion in stock.
Here are a few things that can be expected once this deal is closed. With Marvel and X-Men coming in one bowl, there are plenty of stuff that can happen in the biggest film franchise ever. Also, we take a look at other ventures that Disney acquires through this deal and how it affects the current media networks.
1. Disney will control 'X-Men' and 'Fantastic Four' Film Series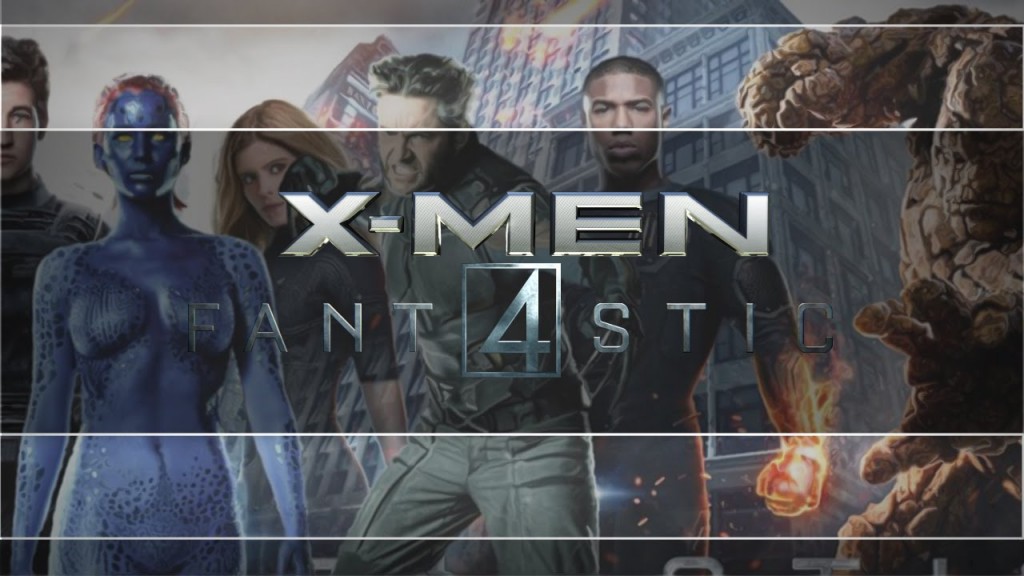 Disney, who already has the distribution rights of characters, currently featured in the massive Marvel Cinematic Universe, this historic deal brings the characters like Magneto, Wolverine, Deadpool, Fantastic Four, Dr. Doom etc. all in Disney's pocket. For years, Marvel Studios and Fox have tried to purchase character rights of its wealthy X-Men Franchise in order to expand their film universe, but the continuing success of the franchise has always overshadowed merger talks. A ray of hope arose when Fox's 2015 reboot of 'Fantastic Four' heavily bombed at the box-office, but then 'Deadpool' (2016) saved the day and brought the studio right on track.
However, once this new deal between Disney (who serves as the parent company of Marvel Studios) and Fox is closed, Marvel has a bright opportunity to make their already awesome universe much and much better by crossing over these characters altogether and forming a new sort of alliance. Or it can now pursue to alter the franchise in their own Marvel-style without interfering with the current MCU franchise.
2. A New Phase 4 for Marvel Cinematic Universe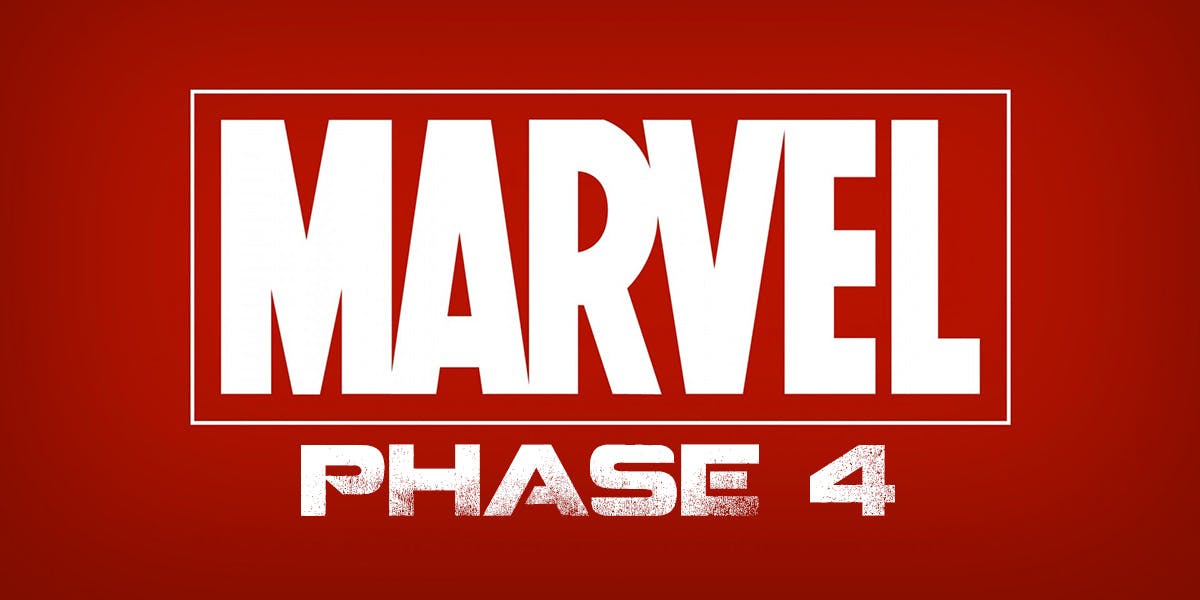 After the 'Untitled Avengers: Infinity War Sequel' hits the theatres in 2019, it is possible that the famous ongoing storyline of the MCU will come to an end. With the big baddie Thanos already debuting (in credits as the main antagonist) in 'Avengers: Infinity War' (2018), there is not much of a storyline that can continue the long plot teased from the first 'Avengers' movie. Now, although 'Guardians of Galaxy Vol. 3' and a sequel to 'Spider-man: Homecoming' are already announced after the final Avengers film, it is likely that these films will Mark the beginning of a completely new "phase" for the future.
Since these films are only in writing stages, Marvel (if they decide to) can add a few characters from the X-Men and 'Fantastic Four' comic books and start off a new combined or adjunct franchise and make billions out of it. Also, with contracts of stars like Chris Evans, Robert Downey Jr., and Chris Hemsworth are coming to an end soon, it is essential for Marvel to develop a storyline and introduce a few new characters in order to keep its heritage intact. With an official announcement from Disney that said the X-Men characters will be integrated within MCU, there is nothing to be more excited about.
3. The long-awaited Fantastic Four/X-Men Crossover
This project was first hinted by Fox in San Diego Comic-Con panel of 'X-Men: Apocalypse' (2016), where cast of X-Men Franchise, the newly rebooted 'Fantastic Four' cast and Channing Tatum, the actor signed in for 'Gambit' sat together and talked about the future of the Fox operated superhero universe and how it can evolve into a shared continuity. Though the box-office failure of 'Fantastic Four' (2015) put this thought and the on indefinite hold, as producers were unwilling to bring back the new Dr. Reed Richards and the team back on board for a sequel.
More than two years have passed. While the X-Men Films still grow healthy and have upcoming projects in line, 'Fantastic Four' hasn't been discussed since. With Disney in-charge and lots and lots of money in the bank, it is feasible for the studio to revive 'Fantastic Four' again and bring them together with the X-Men, and start running two major franchises (another being MCU) parallel to one another in hope for a future adjunction.
4. A Potential Spiderman/Deadpool Crossover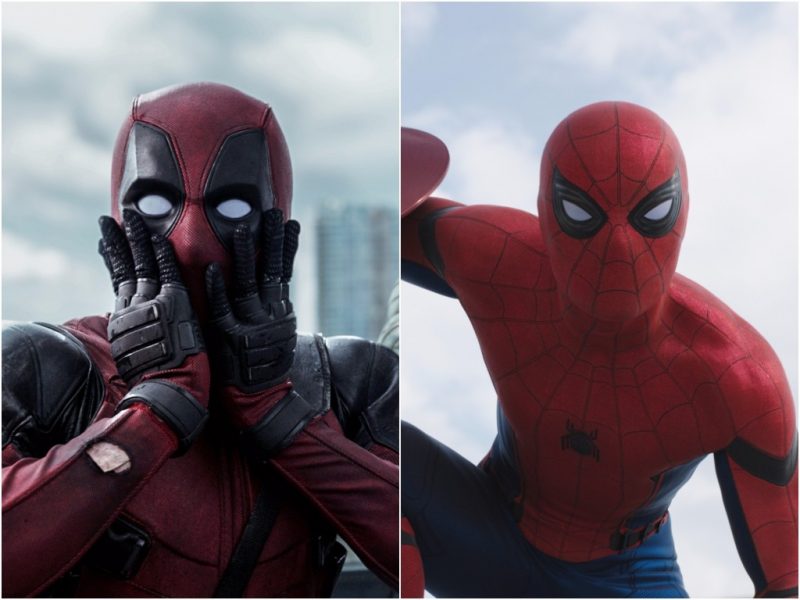 Met a few times in many crossover comic books in the past, their meetings though hadn't been always pleasant. Both Spiderman and Deadpool share a very interesting friendship filled with brawls, laughs, fights and all sorts of ups and downs. First featured in 'Cable and Deadpool #24', Spidey and Deadpool's duo acts as the Batman and Superman of Marvel Comics and have been the source of friendship memes in modern social media. Though there are a few instances they don't see eye to eye; Deadpool being a mercenary and Spiderman being a kid with ethics and morals, it makes a great room for personal differences.
With Tom Holland on board as the new Spidey and Ryan Gosling doing a great job as Deadpool, it will be lovely to see this pair of a young web-shooting wall-crawler and the obnoxious killer teaming up and kicking some ass on the big screen. The comic timing and the sense of humor of both Tom and Ryan is the perfect material to deliver a box-office hit. It has also been announced, that Deadpool, along with other acquired X-Men characters will be integrated into the MCU, so why not bring Spidey alongside?
5. The "Daddy" Magneto and the Mutant Kids
Well, this is one of the major speculation among fans that whether Magneto will unite with his son Quicksilver/Peter Maximoff. In 'X-Men' film series, the relationship was first teased in 'X-Men: Apocalypse' (2016), while in MCU, the earlier copyright issues forced Marvel to rectify Quicksilver and Scarlet Witch's backstory, leaving traces of Magneto completely out of it. Now, since X-Men is to be integrated into MCU, it will be interesting to see how they will manage to reunite the mutant father with his kids.
But, there is a major complication. Quicksilver is dead in MCU. If they bring Aaron Taylor-Johnson's version back, Evan Peters is out, which I don't think any fan will take lightly. No seriously, that will mean war. So, I hope the studio figure out how to keep Evan in the picture and let our beloved speedster be on-screen.
6. Gambit or Not??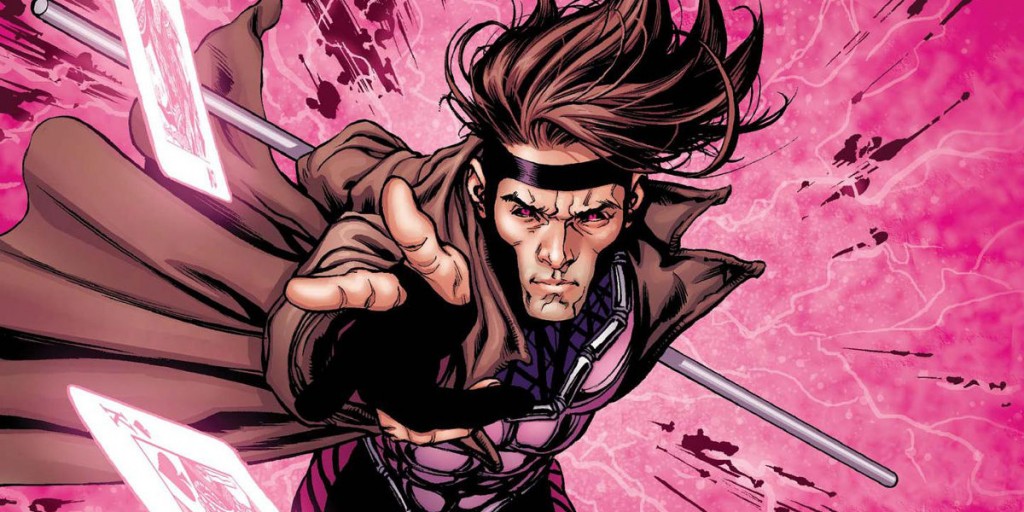 Gambit aka Remy Lebeau, the card-throwing manipulator of kinetic energy first debuted on-screen with 'X-Men Origins: Wolverine' (2009) starring Taylor Kitsch in the role. The critics panned the film and the character's future fell into development hell and it still lies there. After signing up Channing Tatum for the titular role, the film has been repeatedly delayed. After confirming Gore Verbinski (Pirates of the Carribean) as the director, the film was pushed to early 2019 release. And all that when it was Fox's idea.
Now, since Disney is calling cards, there may or may not be another production halt for 'Gambit'. With the new production bosses around, 'Gambit's future is now a bit dizzy. But I personally do hope to see Tatum throwing energy cards and him being a badass (maybe side some other X-Men member).
7. Hugh Jackman's possible return as Wolverine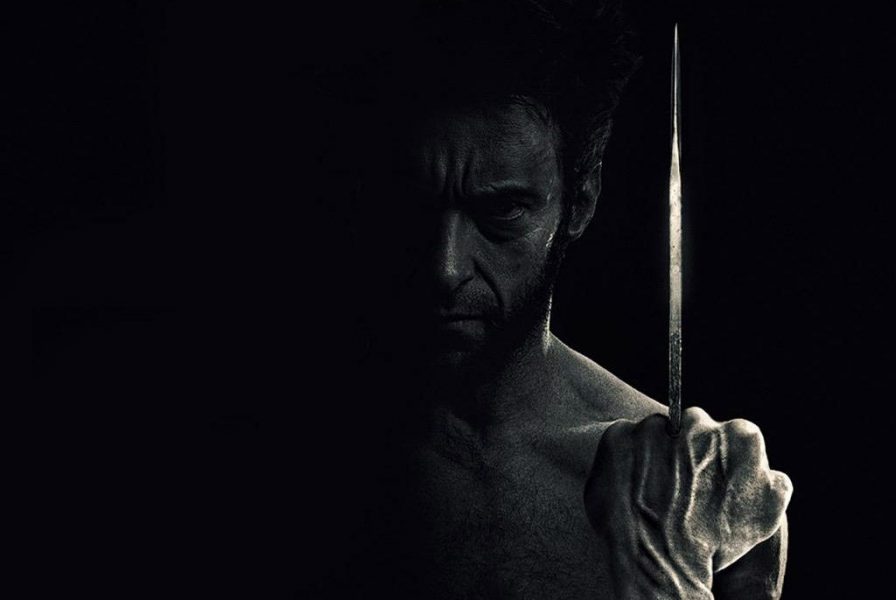 This is something I really wish to come true. Hugh Jackman earlier stated that James Mangold-directed 'Logan' will be his last on-screen appearance as the superhero Logan/Wolverine. He had been playing the character since 2002 film 'X-Men' and has appeared in every installment of the series (including the fourth wall breaking, picture-cameo in 'Deadpool').
In a promotional press junket for 'Logan' in New York, he was asked that how playing the character in The Avengers would've changed things, and he replied: " If that was on the table when I made my decision, it certainly would have made me pause. That's for sure. Because I always love the idea of him within that dynamic, with the Hulk obviously, with Iron Man but there's a lot of smarter people with MBAs who can't figure that out [laughter]. You never know."
Now after the deal between Disney and Fox, fans are speculating that whether their dream of Wolverine siding with the likes of Hulk and Captain America will ever come true. However, in a comment, Hugh said that it won't be possible as he's now settled with the idea of retiring from the character. But, when big bosses like Marvel and Disney make their moves, you never know what might come across your way. Despite Hugh's own statement, I'll still keep my fingers crossed for this one, and I hope we see Hugh once again surprise us with his charisma he shows in Wolverine.
8. Avatar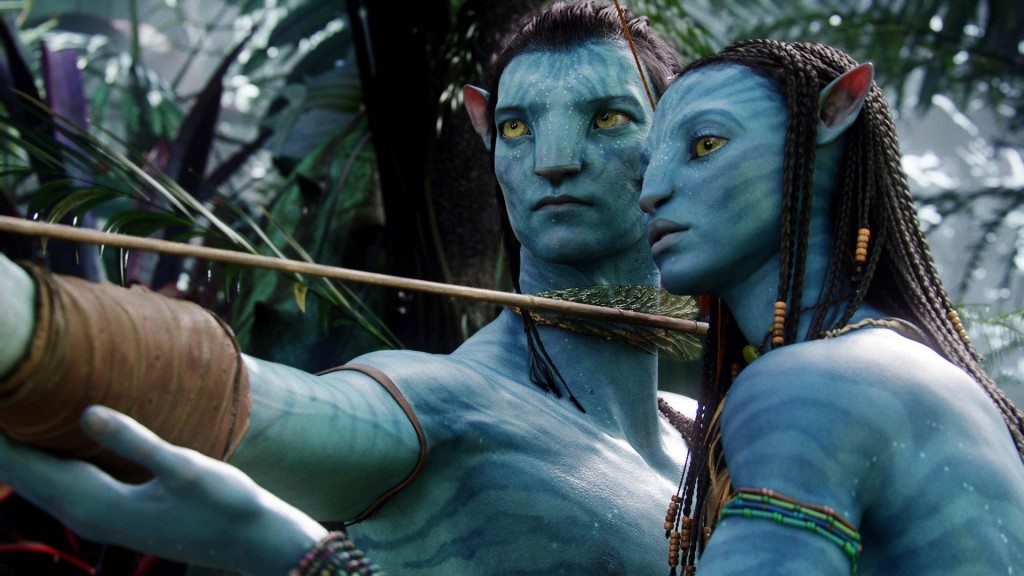 Almost a decade ago, director and producer James Cameron gave us an epic adventure, that set new heights in the field of story-telling, VFX, visual effects, sound mixing, cinematography, CGI and imaginative screenwriting. 'Avatar' broke all box-office records that year and went on to gross over $2 Billion in the worldwide collection and gnarred universal acclaim from critics all around the globe. It became the first ever film to surpass$2 Billion marks and became the highest grossing film of all time, a record it still holds.
This profited Fox Studios heavily and also helped in competing with then new Marvel Studios and even Warner Bros. In 2016, James Cameron announced that he will be producing at least 4 more sequels to the original 2009 film, starting with Avatar 2 in 2020. Currently, Cameron is shooting Avatar 2 and Avatar 3 back to back for a 2020 and 2021 release respectively for both films. As both the installments are expected to set new records just like the previous film, with Disney taking control of the franchise, it is likely to bring a hell lot of money in the Disney piggy bank.
9. X-Men's 'The Gifted' & 'Legion' (and potential crossovers with Marvel Television)

The deal also makes Disney acquire Fox Television which includes X-Men TV shows, 'Legion' and 'The Gifted'. Now, MCU already has their own television universe sharing continuity with its feature films. In fact, these shows were Fox's move into the television series, inspired by Marvel. Now, since X-Men is set to be integrated within MCU, why not bring this shared universes closer by also adjoining their respective television worlds. Notably, the series especially 'Legion' have registered high critics ratings and a wonderful audience response. With MCU's TV shows going in the same direction, this can possibly be a profitable venture. So who's ready for 'Inhumans' crossing with 'The Gifted'.
10. Modern Family (20th Century Fox Television)

The acquisition of Fox Television doesn't just bring the superhero shows in Disney world. One of the biggest TV shows of all time, the comedy-drama 'Modern Family' will soon be an official member of Disney family. Disney hasn't been very successful recently with its television network; 'Scandal' shifting to Netflix is an example of it. But, with ABC's 'Modern Family' (produced by 20th Century Fox) which is its longest-running hit and the shows like 'Empire' and 'The X-Files' under Disney's command now, Disney's television broadcasting network is likely to boost up.
And it doesn't end here. Fox's other television network subsidiaries like FX, FXX, Fox 21 and FXM also likes among the assets that will go to Disney once the deal is completed. This means Showtime's 'Homeland' (the joint venture with Fox 21), FX's 'American Horror Story', and Fox Animations' 'The Simpsons' shifting towards Disney. So, Disney is actually going to become world's leading film studios surpassing anyone in the competition.
11. The Fox's Massive Film Library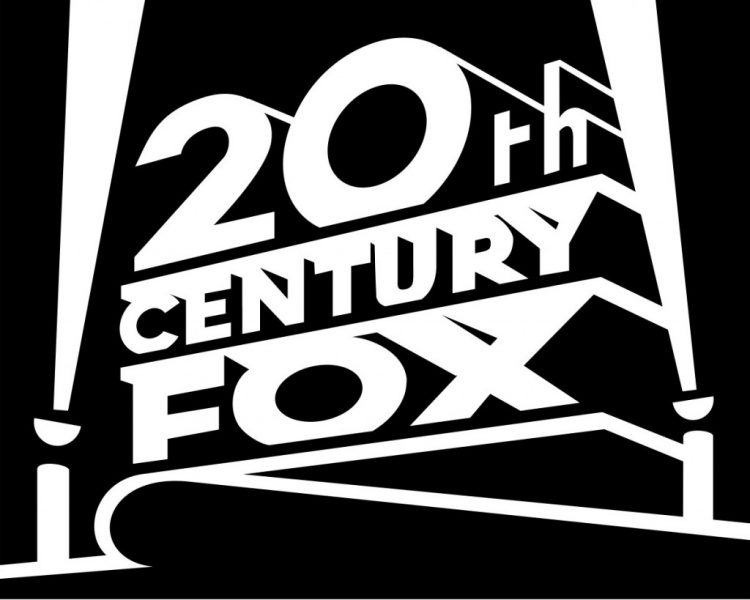 Firstly, apart from the superheroes and the Pandoran Na'vi Clan, there are other film franchises that will now fall under Disney's command. The further potential installments of the film's like 'Alen: Covenant', 'Kingsman', and 'Independence Day' will become a copyrighted material of Disney automatically. Also, the library of 20th Century Fox includes films like 'Titanic', 'Die Hard' and other Fox ventures that compiles into the impressive collections of last 80 years of Fox history.
Disney from now on, will also own 20th Century Fox Animation, the creator of famous 'Ice Age' series and Fox Searchlight Pictures which have produced/co-produced films like 'Slumdog Millionaire' (2008), 'Birdman' (2014), 'Black Swan' (2010) and '12 Years A Slave' (2013).
12. The Other Ventures (adding up in Disney Business)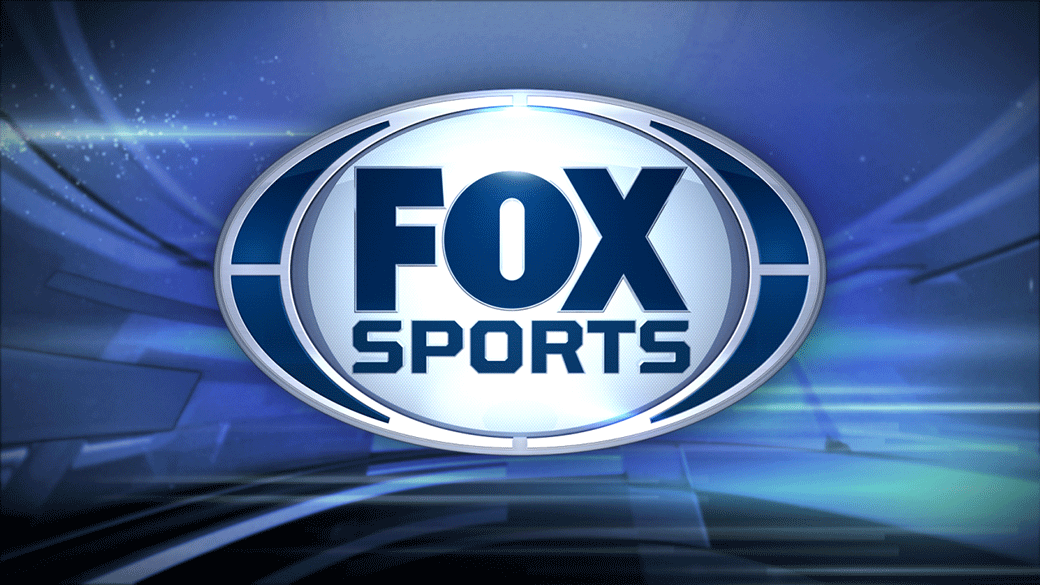 Apart from the entertainment media networks, Disney also acquires Fox's Sports Network and its other partner ventures. Disney will gain control of Star TV (which Fox might completely buy before the deal closes legally. Fix also acquires majority percentage of National Geographic Partners and partner assets in Sky Plc, Endemol Shine Group and Hulu. The partnership with Hulu is likely to make Disney a strong competitor of Netflix in online streaming platforms. With the deal, Disney also acquires 20% of Regency Enterprises, another production company in the industry.
13. Is there anything to worry about?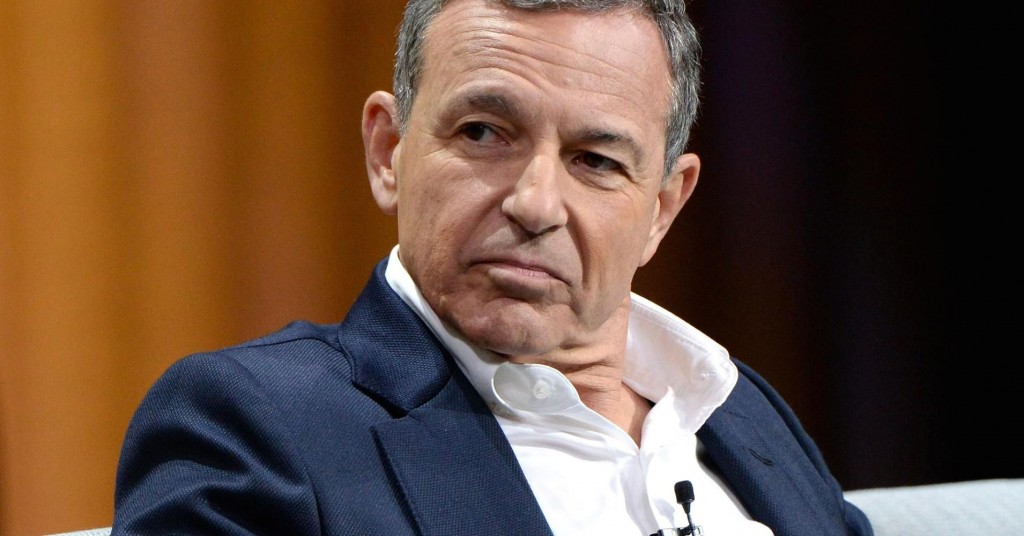 Now, the big question, Will this makes Disney the big baddie. Firstly, this deal has reduced the number of major Hollywood production houses to five. Plus it has acquired assets of Hulu and Regency along with the entire Fox Sports Network. Also, three major money-making film franchises will operate from Disney offices. The experts say and I quote "this will give too much monopolistic power to Disney".
True, Disney will decide the prices and choices for consumers as it will hold some major entertainment assets followed by a heavy number of people worldwide. Also, there are still speculations on how this will affect countless jobs.
For all the above reason, the deal still remains pending and awaits approval from the United States Department of Justice Antitrust Division, and their study might take months.