Prime Video's 'Daisy Jones and the Six' follows the ups and downs in the career of the eponymous band. Tracing their story from the beginning, the show reveals the conflicts that develop within the band, leading to its splitting up at the height of their career. While other band members have disagreements and resentments, the primary cause of the split is Daisy Jones and Billy Dunne.
At the beginning of their collaboration, they didn't like each other much, but they realized how similar they were once they got to know one another. Their animosity turned into romance, which was complicated because Billy was already married. If you are wondering what happens to them in the end, then we've got you covered. SPOILERS AHEAD
Do Daisy and Billy End up Together?
Billy and Daisy were in love with each other, but they both knew that they couldn't be together. Billy would never leave Camila. He loved her; she was his wife; they had a family together. Billy had gone down a dark path before and almost lost them. He wasn't going to do anything to lose his family again. Daisy knew this, and eventually, she accepted the fact that there was nothing that could be done about it. So, they decided to throw their emotions into their songs and keep up their collaboration.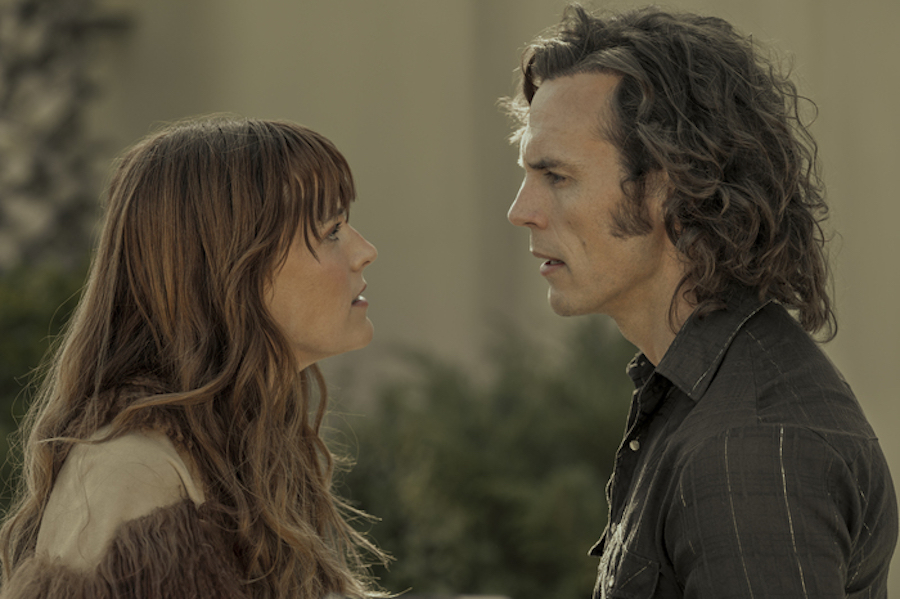 It didn't prove easy because Camila figured something was happening between them. When She confronts Billy about his feelings for Daisy, he cannot convince her otherwise. Daisy tries to help, but her words further infuriate Camila, and she leaves hours before their concert in Chicago. Her departure throws Billy into a chaotic state of mind, and he breaks his sobriety.
With alcohol in his system again, he doesn't think clearly anymore. He believes Camila is gone, so he turns his attention toward Daisy. They kiss, but Daisy realizes that he is drunk and deduces that it is because Camila has left. By the end of the concert, Daisy convinces Billy that he needs to go back to Camila and patch things up between them. Despite their feelings, they are not good for each other at the time. She knows that Billy's actions are motivated by the turbulence in life, and if they stay together, things will only get more chaotic for them.
Daisy needs to figure out some personal stuff. Otherwise, it will keep haunting her for the rest of her life. She also needs to go to rehab, get clean and start her career with a fresh outlook. This is what she does when the concert ends. She leaves the band, reflects on her decisions, and turns her life around. Billy comes to his senses and goes back to Camila. He cleans up himself and, with the band split up, focuses on his family.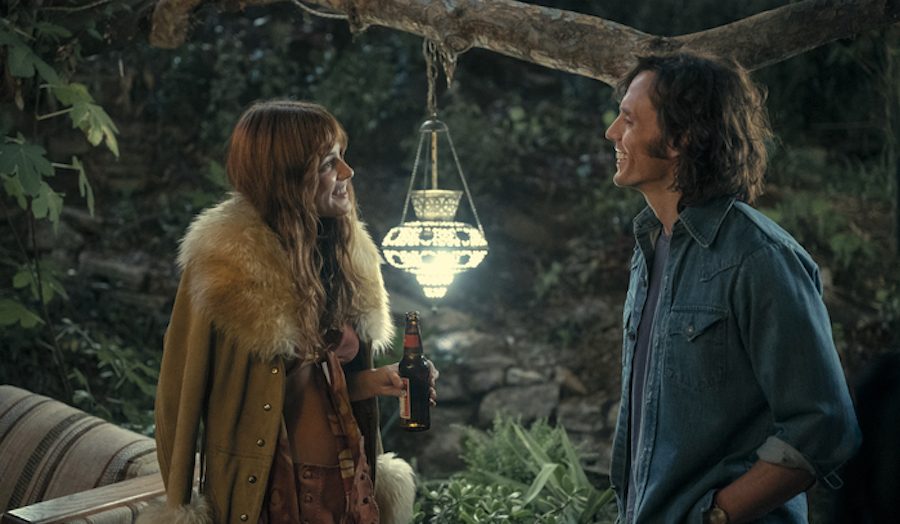 Daisy and Billy's lives don't intersect for the next twenty years or so. Billy and Camila enjoy a happy marriage, and Daisy, too, finds a sense of peace and balance in her life, especially after the arrival of her daughter. Eventually, Billy and Camila's daughter, Julia, gets into the band's history and starts interviewing the members to get to the bottom of the truth. This is around the time that Camila gets sick. She dies before the documentary is finished.
Even though Billy chose Camila, she knew that he still loved Daisy. She also knew that Daisy had relationships over the years but never settled down with someone, confirming that she never again found what she had with Billy. When faced with her mortality, Camila decides to reunite them. She tells Julia to send a message. After she's gone, she wants Billy to call Daisy. She also tells Daisy that she's proud of the life she made for herself and that she was always rooting for her. Camila asks her to answer when Billy calls.
In the final scene, we find Billy at Daisy's door. Reunited after such a long time, they smile at each other. From the way they talked about each other in the interviews, it's clear that they are still in love. By now, both of them have left behind the wildness of their lives. They are at a place where being with one another will not be some impulsive decision they rushed into. In their final performance, Daisy talked about how love should be calm, not chaotic. They couldn't have that sense of peace back then, but they can now.
Read More: Are Daisy Jones and Billy Dunne Based on Real Singers?