There's no shortage of dog-lovers in the universe. The canines have been a close acquaintance to men since the early days, and thus, there is this ages-old "man's best friend" phrase. Unsurprisingly, man's relationship with dogs has been exploited by filmmakers several times. There are classic dog movies such as '101 Dalmations', 'Benji', 'Hachi: A Dog's Tale' and henceforth. These movies are popular and come in plenty. Some of them have a dog for the protagonist, dogs play second fiddle to a man/woman in some, few of them are shown from the dog's perspective and some entirely feature dogs.
In this article, I try to give you the best of the lot. These movies are best served to dog-lovers, however, the rest of could give them a try. Here is the list of top movies about dogs of all time. You can watch some of these dog movies on Netflix or Hulu or Amazon Prime.
12. My Dog Skip (2000)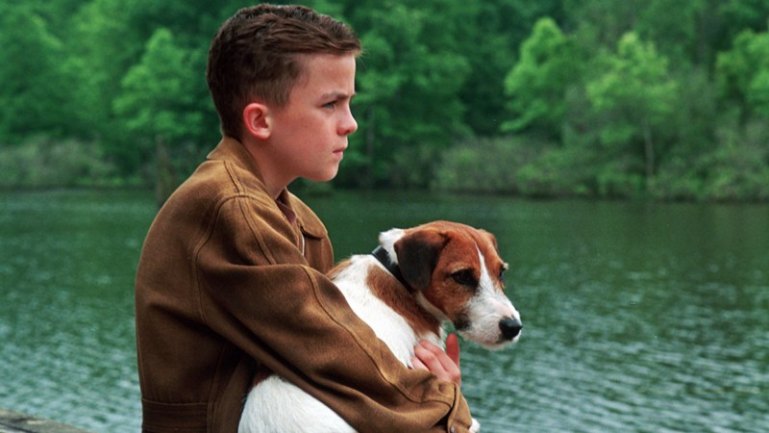 'My Dog Skip' is a simple film about a boy growing up with a strong bond with his dog, something many of us did when we were that age. All the "situations" they get into are interesting, some very comic, some tragic, and all are well written. Graveyard, moonshining, baseball game, bullies at school, first girlfriend, young men going off to war, forming of friendships and other such sorts of things are shown with a feel-good style of narration.
11. Benji (1974)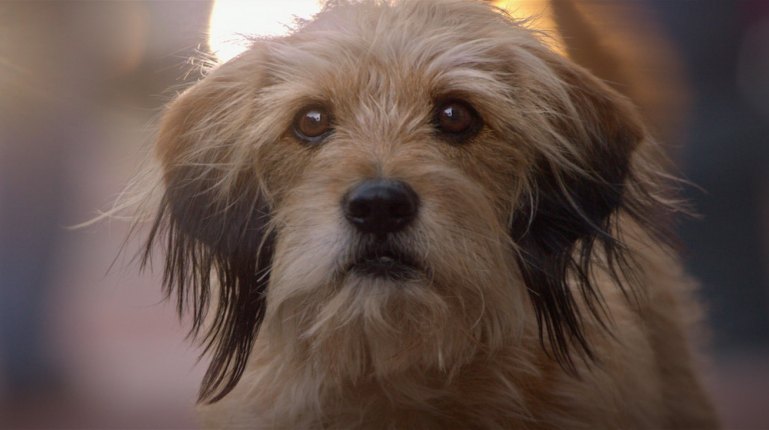 'Benji' is an example of a now almost defunct genre – a movie for children that isn't too silly. Its limited budget is obvious in places but the direction is great and does a decent job covering that. Through the course of the film, we are given a dramatic presentation of canine emotions and perceptions, showing how closely a dog's world resembles our own. This film is highly recommended for family viewing.
10. Marley and Me (2008)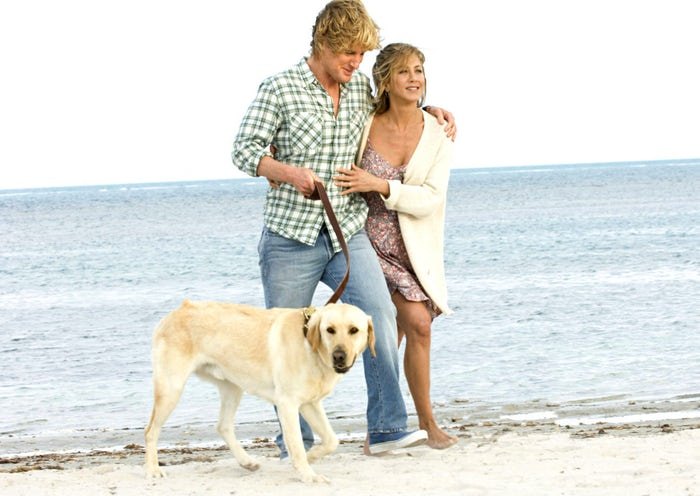 'Marley and Me', although seeming to be like a chick-flick about a dog and a married couple, is quite the opposite. It's a journey of a young couple from engagement to their third child. Its comedy is realistic, not exaggerated. It's a wholesome, family movie that anyone will love. The film beautifully captures not only the unconditional love a dog gives his owner but the reciprocal nature of that powerful bond. You will laugh, cry, and relate to this one.
9. Wendy and Lucy (2008)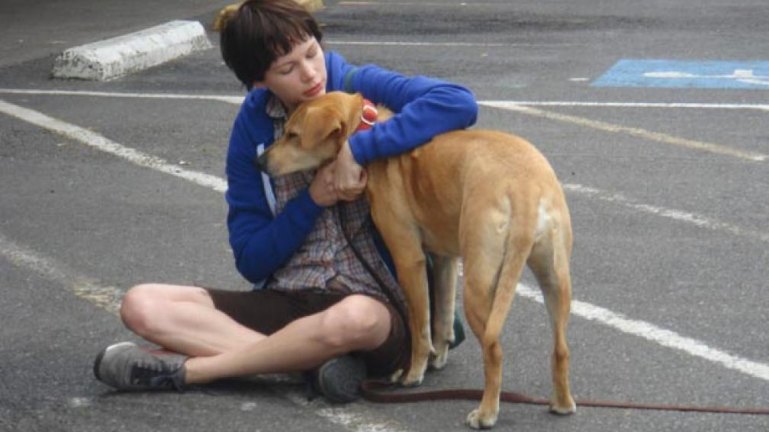 The independent film 'Wendy and Lucy' is not the most complex narrative you will witness, so you will not feel like a lost puppy when you observe this tale about a female drifter and her companion dog who hit a roadblock on their voyage to Alaska. Wendy is played by the brilliant Michele Williams. Her impassive but yet touching performance is enough to keep you hooked, amidst some good writing and again, the "feel-good" factor.
8. Because of Winn-Dixie (2005)
Obviously, this movie is primarily intended for children and dog-lovers. The story is simple and for an adult not very interesting to watch. There are some amusing scenes and further scenes that may result in shedding a little tear. But putting everything together there is not much you will remember about this movie. But that is the case with most of such movies, they might not be memorable, but the 100 odd minutes you spend, will be worth spending.
7. 101 Dalmatians (1961)
While I love the narrative flow and the artwork of this classic Disney film, there is only middling character development, and the actions of all the human characters make no sense at all. The best scene of the movie is probably the background info of how the two human protagonists meet and fall in love. The only thing I felt was missing from this movie was some catchy songs like most of Disney's film animations. '101 Dalmatians' needed some jazz to spice it up just a bit, but nonetheless, the film is a great entertainer.
6. Old Yeller (1957)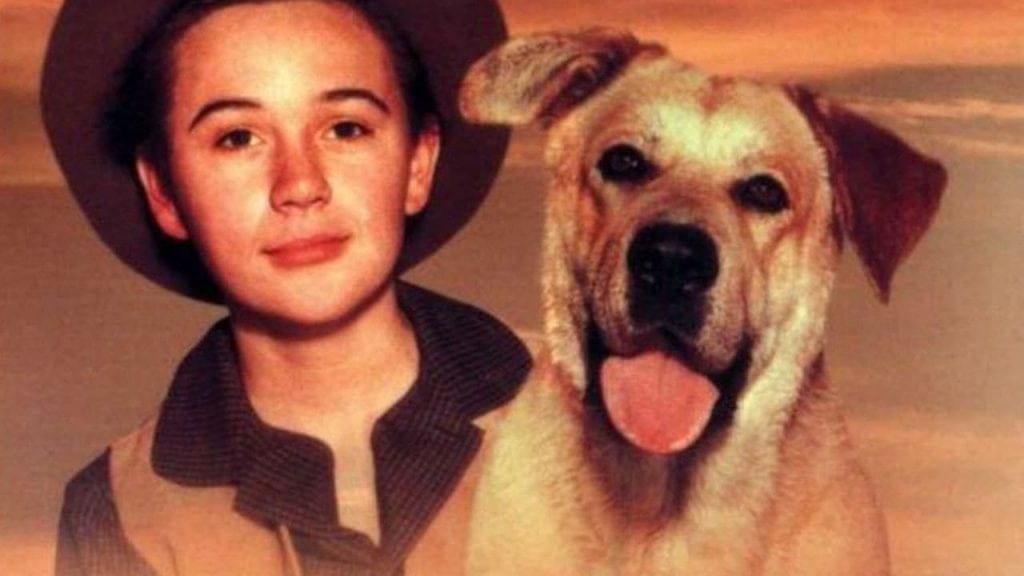 A stray dog wanders onto a farm. The boy who lives there adopts him and they have several adventures together. A tight-knit bond is formed and the boy matures into manhood at the end of the film. There isn't much here for the adults, except for dog lovers and the ones looking for a lazy afternoon watch because the story offers no adult sub-plot. For a young boy, however, this movie remains a classic. 'Old Yeller' is one of the best of the Disney live-action films of its era.
5. Lady and the Tramp (1955)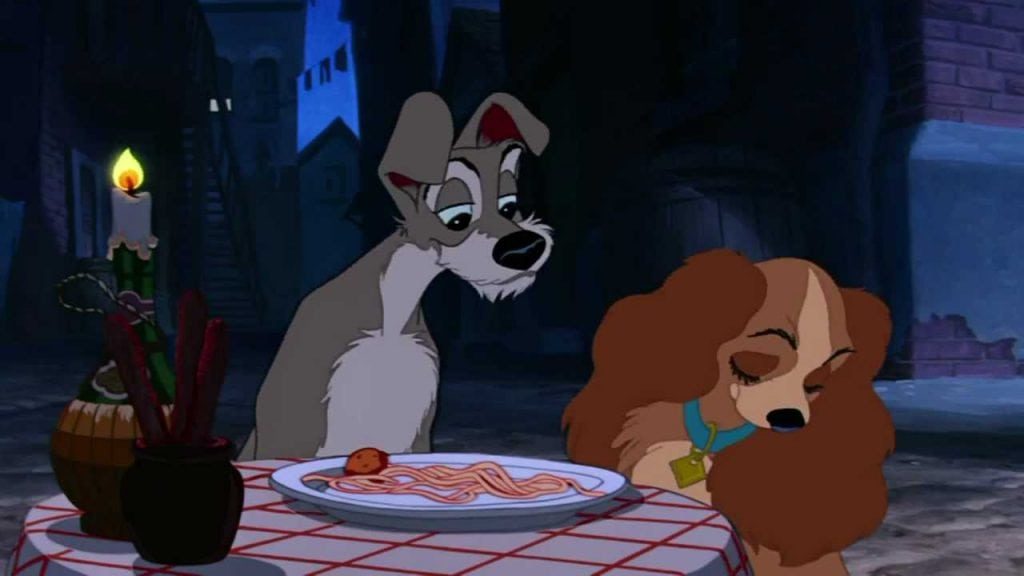 This one is sort of a rich girl, poor guy love story among dogs. It's a romantic tale between a domestic female dog and a male stray dog. They go on some adventures and have lots of fun and some troubles along their way. And of course the wonderful night with the spaghetti and meatballs scene. 'Lady and the Tramp', like all of Walt Disney's films, has laughter, drama, pathos, tears, and, perhaps most importantly, a happy ending. The animation is technically surprisingly good for that era and the voice-overs are great.
4. Eight Below (2006)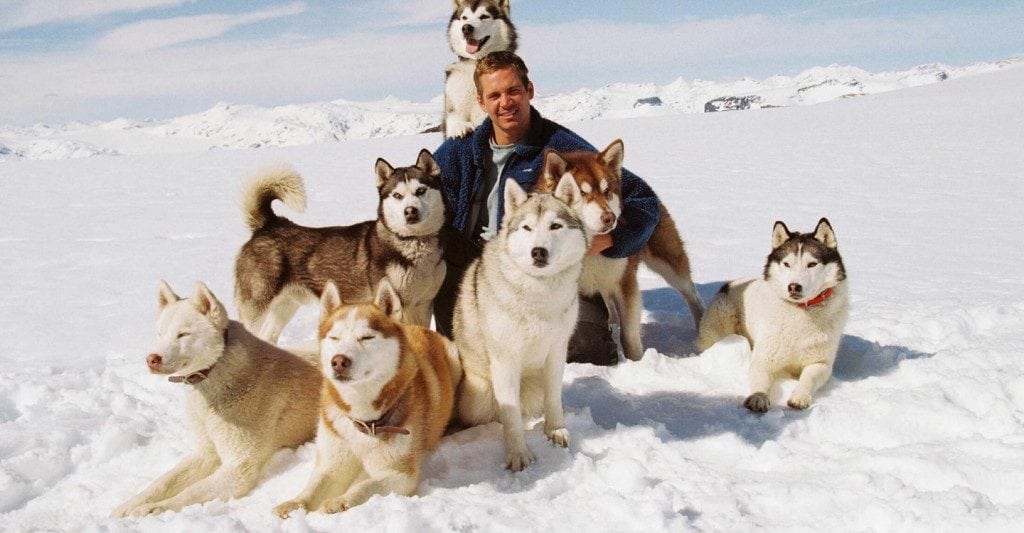 Set in Antarctica, it deals with a member of a scientific team who is forced to abandon his dogs during a fierce storm. With the real wintry weather setting in, he is unable to get back to retrieve his beloved dogs. 'Eight Below' shows how the dogs survive under such adverse conditions. Bruce Greenwood plays the doctor who was looking for a meteor way out in the area. The film deals with bureaucracy and the member's inability to get to his beloved dogs until nearly 6 months. The ending is heartwarming.
3. Red Dog (2011)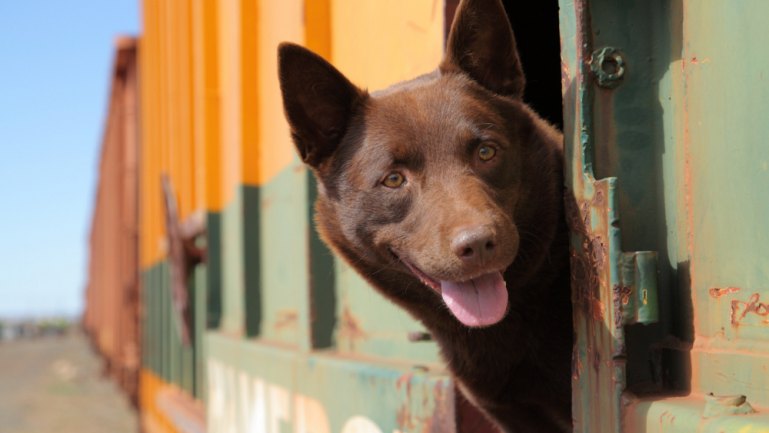 'Red Dog' is a good drama, based on a true story of the legendary dog called "Red dog". The movies is bitter-sweet and very moving. It starts rather in a lame not and takes a while to get going, and is a bit uneven once it does get going. However, it makes up with the emotion it engenders. The human emotion is well portrayed in several scenes and some nice complement them. The film has some good performances by Josh Lucas, Rachael Taylor, and Koko, as the "Red Dog".
2. Best in Show (2000)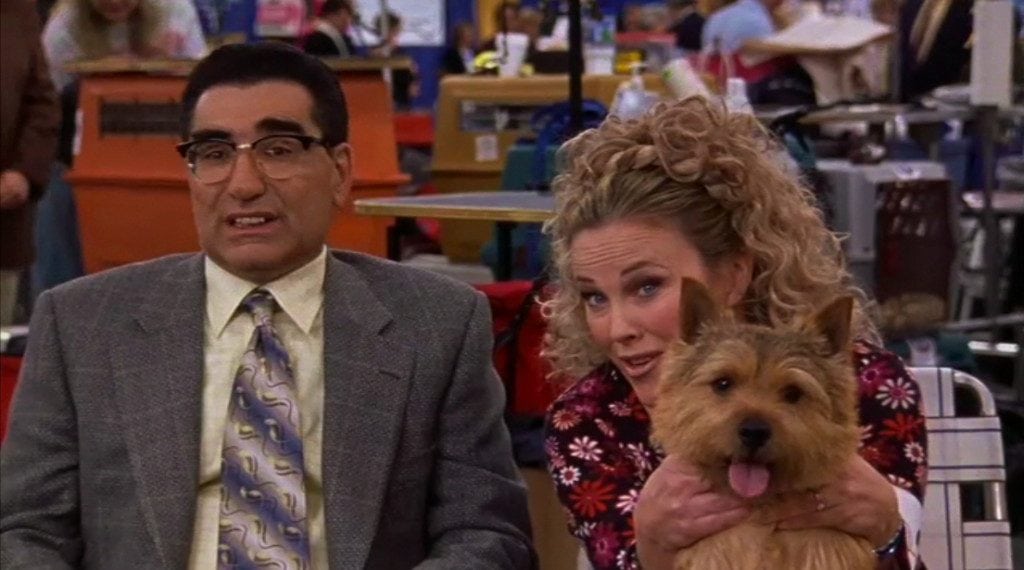 Maybe I was just in the right mood for a film like this when I watched it, but I find 'Best of Show' really funny. Although I don't think it's the type of humor everyone can appreciate, it's definitely worth watching. I think what impressed me most is that it was a good spoof of everyday people. Whether you are a dog lover or not, following several people's preparations for a major dog show is a clever way of providing comedy, and you'll definitely enjoy it.
1. Hachi: A Dog's Tale (2009)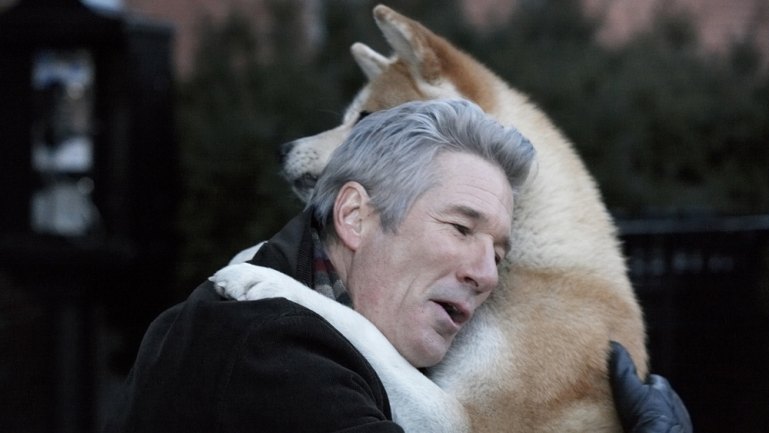 The film is easily one of the most famous dog movies ever. 'Hachi: A Dog's Tale' is a beautiful, sad film. Technically the film is sound, acting, directing and cinematography are good. However, it's the emotional punch that gets you the most. Richard Gere plays the main role as Hachiko's master, and his character never takes over the viewer's attention from the lovable pet. In fact, one might think that the main character is played by the dog itself, which is quite true.
Read More: Best Movies For Animal Lovers