While the movie 'BlackBerry' chronicles the rise and fall of the BlackBerry smartphones, readers will be interested to know that the company was actually called Research in Motion or RIM. RIM was co-established by longtime friends Mike Lazaridis and Doug Fregin, who were looking to start their own tech business while pursuing engineering degrees.
Although RIM initially made advertising devices, circuit boards, and computerized digital displays. However, they soon switched to the thriving smartphone market before releasing the first BlackBerry phone in 2002. However, if you are interested in learning more about Doug Fregin and want to find out where he is, we have you covered!
Who Is Doug Fregin?
A native of Windsor, Ontario, Douglas "Doug" Fregin knew BlackBerry co-founder Mike Lazaridis from his childhood. In fact, Mike and Doug went to the same high school and began fast friends when they were in the fifth or sixth grade. Although higher studies and college separated the friends for some time, they reconnected when Doug was pursuing a degree in electrical engineering from the University of Windsor and Mike was enrolled in an engineering course at the University of Waterloo.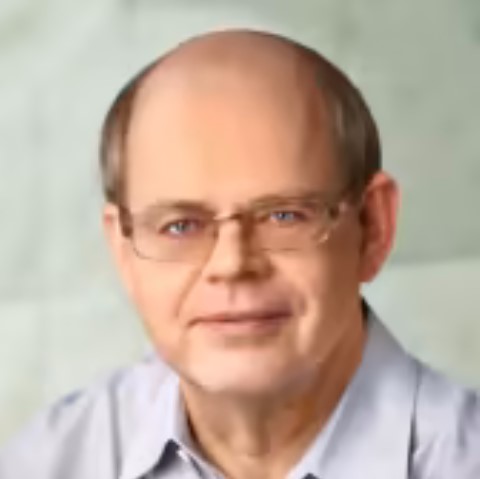 Once the friends began discussing their respective fields, they realized their mutual goal of starting a tech business. Thus, Doug and Mike decided to pool their experience together before co-establishing Research in Motion or RIM in 1984. From its inception, RIM was based out of Windsor, Ontario, and through the company, Doug and Mike began producing a device called Budgie, which could display digital advertisements. However, since the Budgie was extremely bulky and cumbersome, sales weren't as expected. Soon, RIM began producing circuit boards and computerized digital displays for various companies.
Moreover, while readers might be interested to know that the discovery of the DigiSync film reader helped RIM win an Academy Awards technical achievement prize as well as an Emmy, Doug himself won a Technology and Engineering Emmy alongside the National Film Board of Canada and Eastman Kodak for creating an efficient keycode reader. Slowly but gradually, RIM began growing into a technical powerhouse, and the company even went public in 1997.
Moreover, they began focusing on the smartphone market and released the first BlackBerry mobile phone in 2002. Throughout this time, Doug continued working as the vice president of operations and reports claim that he owned about 2% of the company's stock when he retired in May 2007. However, once Apple released the first iPhone in June of the same year, Doug sold all of the stocks he owned and looked forward to a retired lifestyle.
Where Is Doug Fregin Now?
Although Doug decided to retire from RIM in 2007, he reconnected with Mike Lazaridis in 2013, and the two co-established Quantum Valley Investments in March of the same year. Moreover, while the investment fund grew extremely successful in a short period of time, readers would be surprised to know that Doug and Mike toyed with the idea of bidding for BlackBerry when the company fell into a financial rut in 2013.
In fact, the childhood friends approached the U.S. Securities and Exchange Commission to file their documents and hired Goldman Sachs Group Inc., as well as Centerview Partners LLC, to review the bid. However, Mike and Doug eventually thought the better of it and refused to proceed with their plan. At present, Doug still appears to reside in Windsor, Ontario, where he serves as the Managing Director of the Quantum Valley Investments Fund and has built up a happy life surrounded by his loved ones. Moreover, sources claim that Doug currently supports various charitable projects in Africa.
Apart from contributing to several charities and NGOs, Doug Fregin directly helped establish and manage a Vocational School in a rural area in Uganda. On top of it, Doug still likes to contribute handsomely toward the development of science and technology as he donated to several philanthropic organizations, including the Quantum-Nano Centre at the University of Waterloo, the Perimeter Institute for Theoretical Physics, and the Nanotechnology Initiative. It is inspiring to witness Doug strive for success even at this age, and we wish him the best for the years to come.
Read More: BlackBerry Ending, Explained: What Happens To BlackBerry?