Netflix's 'King of Clones' chronicles the work of Dr. Hwang Woo-Suk, who was once considered the pioneer of stem cell research and cloning in South Korea. However, even though Dr. Hwang earned much fame after claiming to clone a human cell successfully, he got in trouble with the country's bioethical laws after a magazine article exposed his methods of obtaining human eggs. Unfortunately, a whole fiasco followed the article, and Dr. Hwang was forced to see his reputation dragged through the mud. Nevertheless, with the documentary focusing on Dr. Hwang's current research, let's find out where he is at present, shall we?
Who Is Dr. Hwang Woo-Suk?
Dr. Hwang Woo-Suk is a South Korean veterinarian and scientist who initially stepped into the spotlight in February 1999 when he claimed to clone an entire dairy cow successfully. During an interview around that time, Dr. Hwang lauded cloning as the science of the future and claimed that it would soon become the only process followed by animal and livestock farms in South Korea. However, quite surprisingly, Dr. Hwang never provided any scientific proof to his claims, even though he was received quite positively by the Korean public.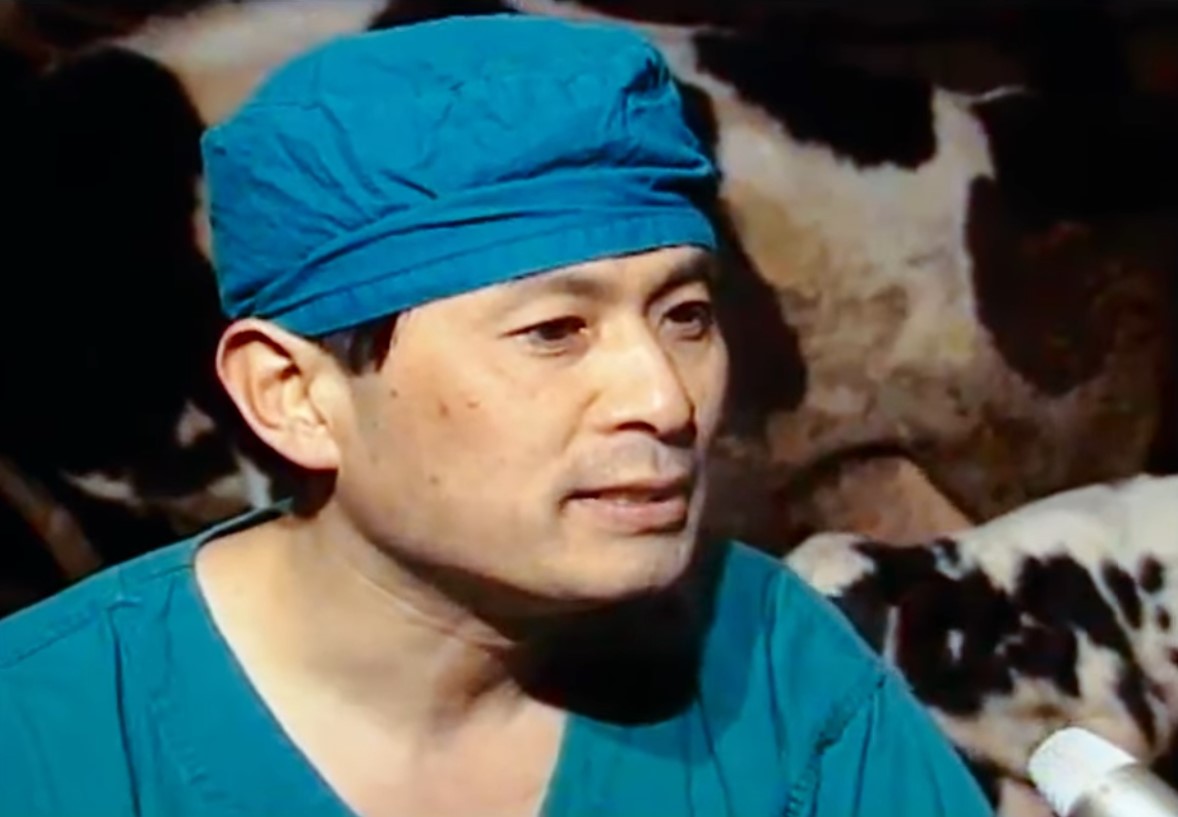 By 2004, Dr. Hwang was a professor of theriogenology and biotechnology at Seoul National University when he and his team announced that they had successfully cloned a human embryonic stem cell. Since this was the very first instance of human somatic cell cloning, it created an uproar in the scientific community, and Dr. Hwang received worldwide praise. Moreover, such a breakthrough was almost unprecedented at that time, and naturally, numerous magazines clamored to interview Dr. Hwang. Among them was journalist David Cyranoski, who was working as the Asia-Pacific correspondent for Nature Magazine. However, when David began questioning Dr. Hwang about his methods of obtaining the human eggs, the South Korean researcher appeared to give him incomplete answers. In fact, Dr. Hwang's behavior made it apparent that he was trying his best to hide something. Determined to follow the matter until the end, David tried talking to several members of Dr. Hwang's team until he reached a female assistant researcher.
The female researcher, who requested to remain anonymous, claimed that she had volunteered to provide her eggs for the experiment. Yet, when David probed further, he learned that every single research assistant working under Dr. Hwang was called to his cabin, where he talked to them about the cloning process and why he needed their eggs. They were then asked to sign the consent form, and most of the research assistants did so without protest. On top of it, the show mentioned that the South Korean researcher also used the black market, where women would list their eggs for a significant amount of money. Hence, once David realized that Dr. Hwang might have broken quite a few ethical rules in his experiments, he detailed his findings in an article in Nature Magazine.
Naturally, the shocking exposé led to numerous inquiries, although Dr. Hwang initially denied all accusations. However, in November 2005, he admitted that there was some truth to David's article, which forced Seoul National University to dismiss Dr. Hwang on March 20, 2006. On the other hand, several investigations into Dr. Hwang's previous research proved that most of his stem cell research was fabricated, which made the South Korean government charge him with bioethical violations and embezzlement on May 12, 2006.
Where Is Dr. Hwang Woo-Suk Now?
Once presented in court, Dr. Hwang Woo-Suk was found guilty of bioethical violations and embezzlement, although all fraud charges against him were dismissed. As a result, the judge gave him a suspended prison sentence of 2 years in 2009. Yet, upon further appeal, the suspended sentence was cut off by six months in December 2010. Although the conviction and subsequent sentencing ruined Dr. Hwang's impeccable reputation, he was determined to continue working in the scientific field. Moreover, he got an excellent opportunity to rebuild his career in 2015 when Boyalife Group, a Chinese biotech company, got into a partnership with Dr. Hwang's lab, Sooam Biotech, in order to open an animal cloning facility in Tianjin, China. Moreover, apart from working at the Sooam Bioengineering Research Institute, where he cloned pig embryos, Dr. Hwang was also involved in the Mammoth Project, an extensive effort to use cloning in order to de-extinct Mammoths.
At present, Dr. Hwang Woo-Suk has moved to the United Arab Emirates, where he works at the UAE Biotech Research Center. While readers would be surprised to know that most of Dr. Hwang's work currently revolves around the care and cloning of race and beauty camels, sources state that the South Korean researcher was able to clone a beauty camel from a male parent that passed away about eleven years prior to the cloning process. Besides, a New York Times article mentioned that the researcher currently resides in a villa in Abu Dhabi, and it seems like he is finally making amends for the past.
Read More: David Cyranoski: Where is the Science Journalist Now?