When Kelsey Smith spoke with her mother, Echo Lloyd, on May 9, 2020, she had no idea it would turn out to be their last conversation. The following day, Kelsey stopped by her mother's house to celebrate Mother's Day, but no one answered the door, and it took five more days for her to realize that Echo was missing. Paramount +'s 'Never Seen Again' chronicles the shocking disappearance and even follows the ensuing police investigation. Let's delve into the details surrounding the incident and find out if Echo has been found, shall we?
What Happened to Echo Lloyd?
A loving mother of four, Echo Lloyd was only 47-years-old at the time of her disappearance. Shortly before her disappearance, Echo had divorced her ex-husband (Kelsey's stepfather) and had moved to a 10-acre property in Edwards, Missouri. Although she lived a quiet life and never came into contact with a lot of people in Edwards, most of Echo's acquaintances described her as a caring and kindhearted individual who loved helping others and always treated everyone with kindness. Moreover, Echo also shared an incredible bond with her daughters while still maintaining a friendly relationship with her ex-husband.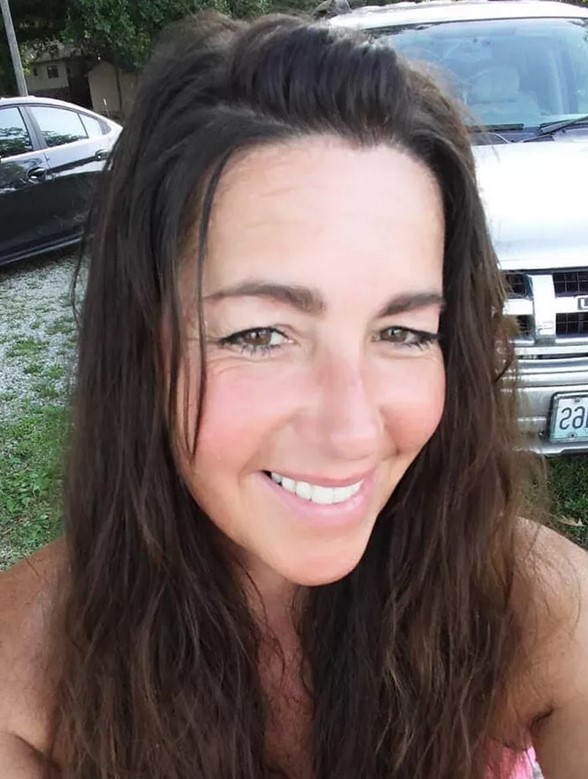 In fact, the mother of four looked forward to a bright future, and there was nothing that could have hinted at such a tragedy. Echo's adult daughter, Kelsey Smith, spoke with her mother on May 9, 2020, before hanging up and going to bed. Subsequently, on May 10, she decided to surprise Echo for Mother's Day and even drove up to the Edwards house. However, no one answered the door, and Kelsey was forced to return after leaving the Mother's Day card on the porch. For the next five days, Kelsey tried calling Echo multiple times, but there was no answer. She even got in touch with some of her mother's acquaintances, but no one had any idea about Echo's whereabouts.
Hence, taking things into her own hands, Kelsey drove down to the Edwards house on May 15 and broke in through the front door. Inside, she found the home in complete disarray, with mold-covered food lying out in the open, while there was no sign of her mother. Interestingly, she immediately knew that someone else had been there since Echo had OCD and would never leave things in such disarray. Hence, suspecting foul play, she called the police and reported her mother missing.
Is Echo Lloyd Found or Missing? Is She Dead or Alive?
Unfortunately, we cannot confirm Echo Lloyd's current status as no one has been able to locate the mother of four as of yet. However, the investigation is still active, and Echo's loved ones hope for her safe return. When talking to the police about her mother's disappearance, Kelsey mentioned that Echo's car was not in the driveway on May 10, but she found her car when she returned five days later. However, a few witnesses claimed they had possibly spotted Echo at a Walmart in Warsaw, Missouri, on May 10, and authorities found a receipt with the same date in her shower.
— Missouri Missing (@Missourimissing) December 8, 2020
Nevertheless, with Echo still missing, authorities probed further and soon learned that she had an unusual friendship with her neighbor in Edwards. Although Kelsey claimed her mother had initially introduced the neighbor as a friend, the 47-year-old appeared anxious shortly before her disappearance and insisted that the neighbor had taken over her finances and was controlling her. Echo was also determined to wrestle control away from the neighbor, although Kelsey advised her to approach the situation with caution. Interestingly, when this neighbor was questioned, he denied all involvement in the disappearance and claimed he had no idea about Echo's whereabouts.
Moreover, about two weeks after the disappearance, the neighbor's grandfather was found dead in the basement, and investigators found Echo's prescription medicine and keys in the same location. Yet, the lead soon died down and hasn't been pursued any further. The police investigation also revealed that Echo was possibly spotted at a nearby gas station on May 14, where she attempted to buy a phone in order to contact her kids. However, she tried to pay for it with a cheque that was declined, and since then, her account and credit card haven't seen any activity. Still, her family insisted that the 47-year-old was a victim of foul play since she loved her grandchildren and would never abandon them without notice.
Well, the May 14 update was the last one this case witnessed, and there have been no further sightings since then. However, the police still have it classified as an active investigation and are determined to bring Echo back home, while her family is offering a $7,000 reward for any information about her present whereabouts. In fact, Kelsey even talked about their commitment to finding Echo in an interview, where she said, "We're not giving up. But we need people to know her story. And to help us come out and search. We want people to know what a beautiful and wonderful person she is and that she didn't deserve this."
Read More: Justin Rutter: Found or Missing? Is He Dead or Alive?