Elvis Presley became one of the most influential cultural icons of a generation. He is commonly referred to as the "The King of Rock 'n' Roll" and epitomizes the post-war pop generation. From 1956 through 1958 he completely dominated the best-seller charts and ushered in the age of rock and roll, opening doors for both white and black rock artists. His television appearances, especially those on Ed Sullivan's Sunday night variety show, set records for the size of the audiences. Even his films, a few slight vehicles, were box office smashes.
Elvis Presley has an impressive filmography, so people often debate each other over what the greatest Elvis Presley movie of all time is. If you and a friend are arguing about this then use this list of top Elvis Presley films to end the squabble once and for all. You can also watch some of these Elvis Presley movies on Netflix or Amazon Prime.
10. Elvis (1968)
This movie is for those who are skeptical that Elvis ever had any musical talent; clearly he did have an extraordinary talent and it's on display here. There are also surreal dance interpretive numbers that feature Elvis karate fighting to the tune of "It Hurts Me" and a spoof (presumably) of spy movies. This film presents a full view of artist and his capabilities than any of Elvis films, which were great. Also Elvis looks great, probably better than he ever would again, and fans of his style may appreciate the film on a purely fashion level.
9. Elvis: That's the Way It Is (1970)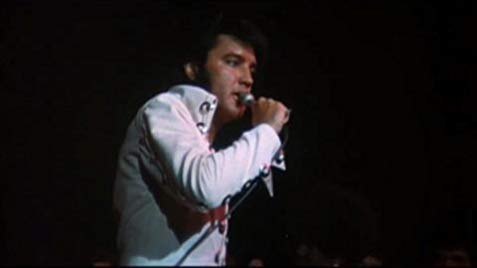 Elvis throws himself into each number he performs on stage like its his last moment on earth, even his older hits once he warms up to them. Presley clearly wanted this film to be done right because he engaged the services of a respectable director (Denis Sanders) and a great director of photography (Lucien Ballard). The sensual chemistry which connected him to his fans is unparalleled in show business history and this movie shows why.
8. King Creole (1958)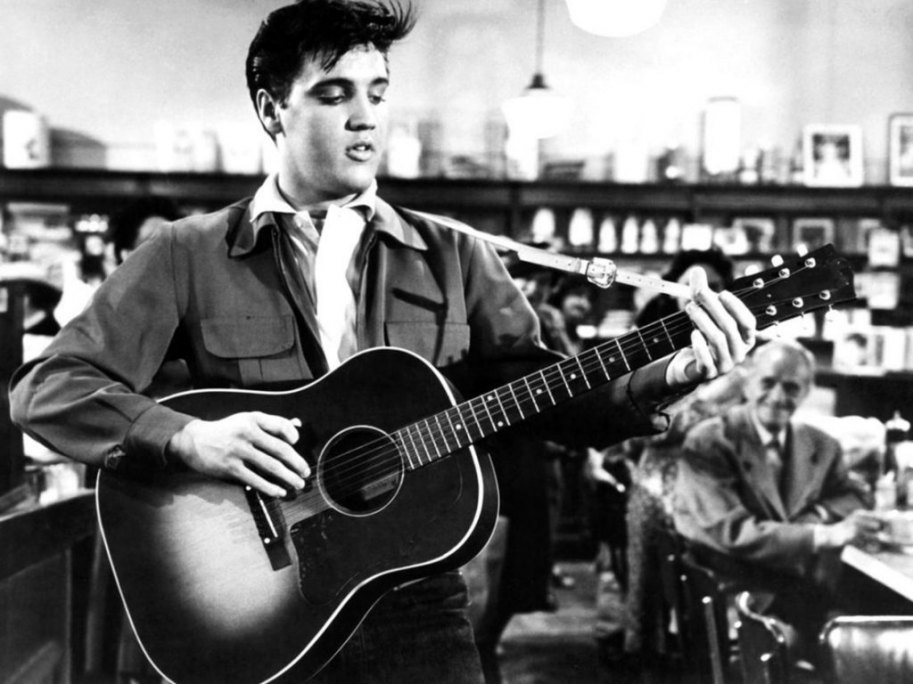 Probably one of Presley's finest movies with a fairly strong storyline and assured direction by Michael (Casablanca) Curtiz. Elvis Presley plays Danny Fisher, a misunderstood teenager who is forced to live in a neighborhood frequented by hoodlums because his father's business went bankrupt and lost their other house. Danny flunks out of high school and does several dead-end jobs in order to make ends meet, but it is discovered that he has a talent for singing and he is hired by nightclub owner Charlie Le Grand. The film is shot in gorgeous noir black & white and the amazing tunes of the film include "King Creole", "Trouble" and "As Long As I Have You".
Read More: Best Movies About Immigrants
7. Flaming Star (1960)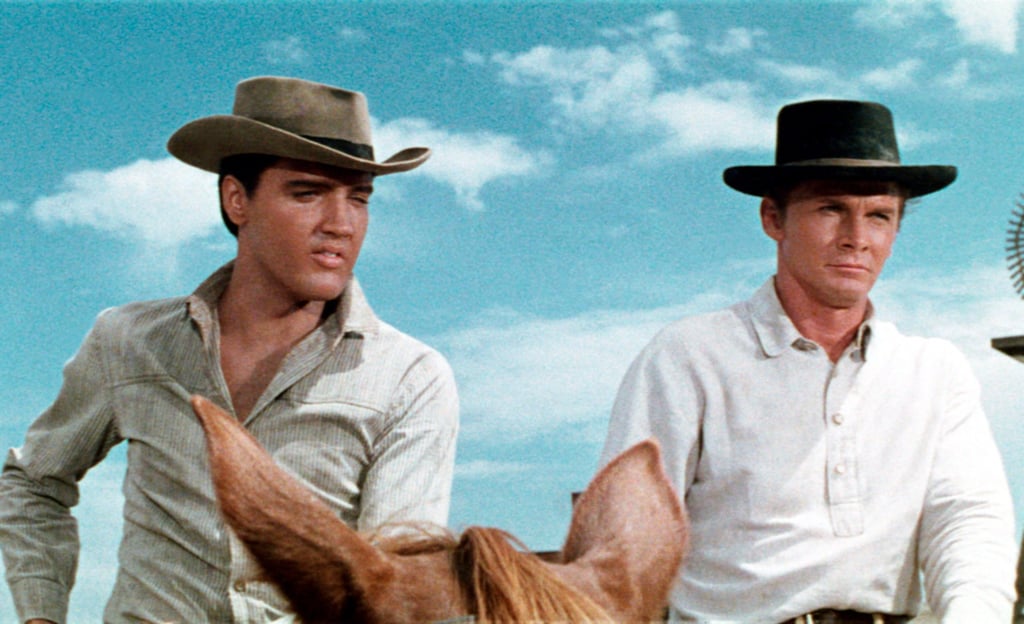 The film is about Burton family formed by the father (John MacIntire), his second Indian wife (Dolores del Rio) and two sons, one (Steve Forrest) from the first wife and another (Elvis Presley) from the second. The latter will have to choose sides when the battles between white men and Kiowas (Rodolfo Acosta) go on the war path. Burton family splits loyalties, the confrontation will be violent and lethal. Elvis shows what a natural actor he is in this movie. He also proves that he could star in a serious movie with a serious role.
Related: Best Movies Based on True Stories
6. Viva Las Vegas (1964)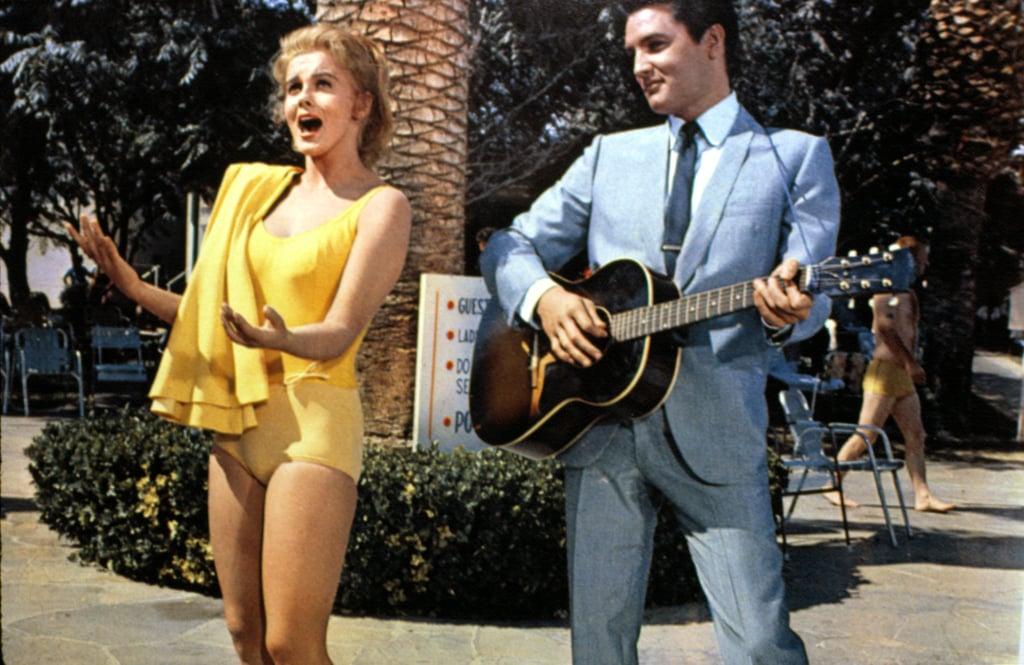 'Viva Las Vegas' relies on the chemistry between foxy Ann Margret and the King himself, and that's more than enough. The two had some intense off-screen things going on, too, and perhaps that helps the movie. Both Elvis and Ann Margret look great and they trade lines perfectly. The film also accomplishes its travelogue role and both it and the title song have become inextricably linked with that desert city.
5. Jailhouse Rock (1957)
Elvis is smoldering in this classic flick, and delivers a great performance as Vince Everett, a youngster who is thrown in jail on the charges of manslaughter, and then becomes a rock star when released. Judy Tyler is also wonderful. Mickey Shaughnessy gives a solid performance as Hunk Houghton, the jealous former cell mate and business partner. The soundtrack is amazing, featuring songs as Jailhouse Rock, Young And Beautiful, One More Day, Don't Leave Me Now, and I Want To Be Free.
4. Elvis on Tour ( 1972)
Elvis Presley is captured in this movie performing for live audiences in USA. This film won a Golden Globe for best documentary and it's easy to see why. It provides a look at Elvis on the road and a peek at what he was like as a man. The film truly captures a part of history and a glimpse at a fascinating man, who really was the first mega-superstar who became bigger than life.
Read More: Best Justin Timberlake Movies
3. Loving You (1957)
This was Elvis Presley's second film, and the first to be filmed in gorgeous Technicolor. Elvis plays a delivery boy called Deke Rivers, and when a very persistent press agent (Lizabeth Scott) hears him singing, she convinces him to join her ex-husband's small traveling musical entourage, gradually promoting him into a huge sensation. The soundtrack benefits too from some heavier rockers like "Mean Woman Blues", "Got a Lot O' Livin To Do", "Hot Dog", and "Party". This movie presents the raw, rough side of Elvis Presley.
2. Follow That Dream (1962)
In this movie Elvis Presley as Toby Kwimper plays innocent and fun. The chemistry between Toby and his father (Arthur O'Connell) was terrific . Second, the theme of the movie is a crowd pleaser. Its story line is pure "David and Goliath" with the State playing the role of the pushy and overbearing villain. Also the songs in the movie are great.
Related: Best Hipster Movies
1. Elvis '56 (1987)
1956 is the year that a 21-year-old truck driver exploded upon the music scene and began his legacy. This documentary follows Elvis Presley through a very busy year of accomplishment. We see Elvis on the Dorsey Brothers Stage Show. And then comes other TV appearances; The Milton Berle Show, The Steve Allen Show and The Ed Sullivan Show. After performing a very sensual "Hound Dog" on the Berle Show, Allen then has Elvis dress in a tux to sing a tame version to an actual basset hound. On Elvis' final Sullivan Show, he was shown only from the waist up to please censors.