Emily Blunt is an English-American actress. She is the recipient of many awards, including a Golden Globe Award, and has been nominated for two British Academy Film Awards. Educated at Hurtwood House in Dorking, she made her acting debut in a 2001 stage production of 'The Royal Family'. She went on to appear in the television film 'Boudica' in 2003 and portrayed Queen Catherine Howard in the miniseries 'Henry VIII' in 2003. She made her feature film debut in the 2004 drama 'My Summer of Love'. Her breakthrough came in 2006 when she starred in the television film 'Gideon's Daughter' and the successful American comedy film 'The Devil Wears Prada'. The former won her a Golden Globe Award for Best Supporting Actress and the latter earned her a nomination for the BAFTA Award for Best Actress in a Supporting Role.
She then took on leading roles in the period film 'The Young Victoria' in 2009, the romantic comedy 'Salmon Fishing in the Yemen' in 2011, the science fiction films 'The Adjustment Bureau' in 2011, 'Looper' in 2012, and 'Edge of Tomorrow' in 2014, and the musical fantasy 'Into the Woods' in 2014. She received acclaim for her performances as a principled FBI agent in the crime film 'Sicario' in 2015 and an alcoholic in the thriller 'The Girl on the Train' in 2016; for the latter she received nominations for the Screen Actors Guild Award for Outstanding Performance by a Female Actor in a Leading Role and the BAFTA Award for Best Actress in a Leading Role. In 2018, she starred in two critically acclaimed films: the horror 'A Quiet Place', directed by her husband John Krasinski, and the musical 'Mary Poppins Returns', in which she played the title character.
At this point, the question that might be circling your mind is what is the next Emily Blunt movie? Well, the good news is that we have a clear answer to that question. Here are the upcoming Emily Blunt films scheduled to release in the near future. We can only hope that the latest Emily Blunt movies would be as good as some of her recent ones.
Read More: Upcoming Tom Holland Movies
5. A Quiet Place: Part II (2020)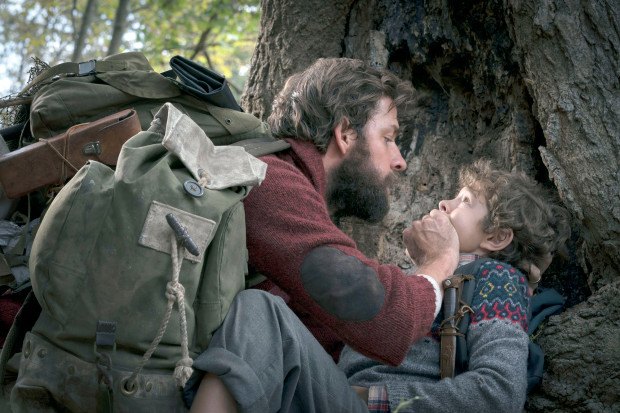 'A Quiet Place: Part II' is the direct sequel to 'A Quiet Place' which became an acclaimed work of horror, bringing a new dimension to the genre in general, wherein any noise can be deadly. It sparked off a series of horror movies where alien creatures or demonic entities assault the other primary senses of humans, like sight. However, none of them came close to the tense atmosphere created by Krasinski's 'A Quiet Place'. He is set to return as the director for the sequel as well, with Emily Blunt reprising her role. We see how the family has to make sacrifices to survive the alien attack, but now that they have found out the weaknesses of the creatures, the sequel will be about going on the offensive, claiming back earth as their own.
That being said, there is a good chance that the sequel will show humans posing more danger to Blunt's character and her family than the aliens. With a stellar cast including the likes of Cillian Murphy, the follow-up movie promises to be just as good. Knowing Blunt, she will bring a mixture of bravery and fear to the role, delivering a nuanced performance of an independent woman who is afraid of the threats, but will not back down from a fight when her family's safety is at stake. 'A Quiet Place: Part II' releases on March 20, 2020.
4. Jungle Cruise (2020)
'Jungle Cruise' is an upcoming American adventure film based on the Disney theme park attraction of the same name. Directed by Jaume Collet-Serra, the film stars Dwayne Johnson and Emily Blunt. The film is set in the 1930s during the Great Depression. Frank, a riverboat captain, takes a scientist and her brother on a mission into a jungle to find a tree believed to possess healing powers. All the while, the trio must fight against dangerous wild animals and a competing German expedition.
On August 9, 2015, it was announced that Walt Disney Pictures was redeveloping its film adaptation based on Jungle Cruises, to star Dwayne Johnson. The script will be written by John Requa and Glenn Ficarra, and the film will be produced by John Davis and John Fox. The film is intended to hark back to its period roots. In April 2017, Johnson expressed his interest in having Patty Jenkins helm the project. In July 2017, Jaume Collet-Serra was announced as the director of the film, dropping out of 'Suicide Squad 2' in order to do so. In January 2018, Emily Blunt joined the cast. That same month, Michael Green was reported to have rewritten the script, previously worked on by Patrick McKay and J.D. Payne. In March 2018, Jack Whitehall joined the cast to portray the brother of Blunt's character, although there was some backlash from the gay community about a straight actor playing a "camp gay character". In April 2018, Édgar Ramírez and Jesse Plemons joined the cast to portray villains with the former being "a man with a conquistador background". In May 2018, Paul Giamatti joined the cast to portray a "crusty harbormaster". In June 2018, Quim Gutiérrez joined the cast to portray one of the villains.
Principal production commenced on May 14, 2018, in Hawaii. Filming wrapped on September 14. 'Jungle Cruise' is set to be released by Walt Disney Studios Motion Pictures on July 24, 2020.
Read More: Upcoming Natalie Portman Movies
3. Wild Mountain Thyme (TBA)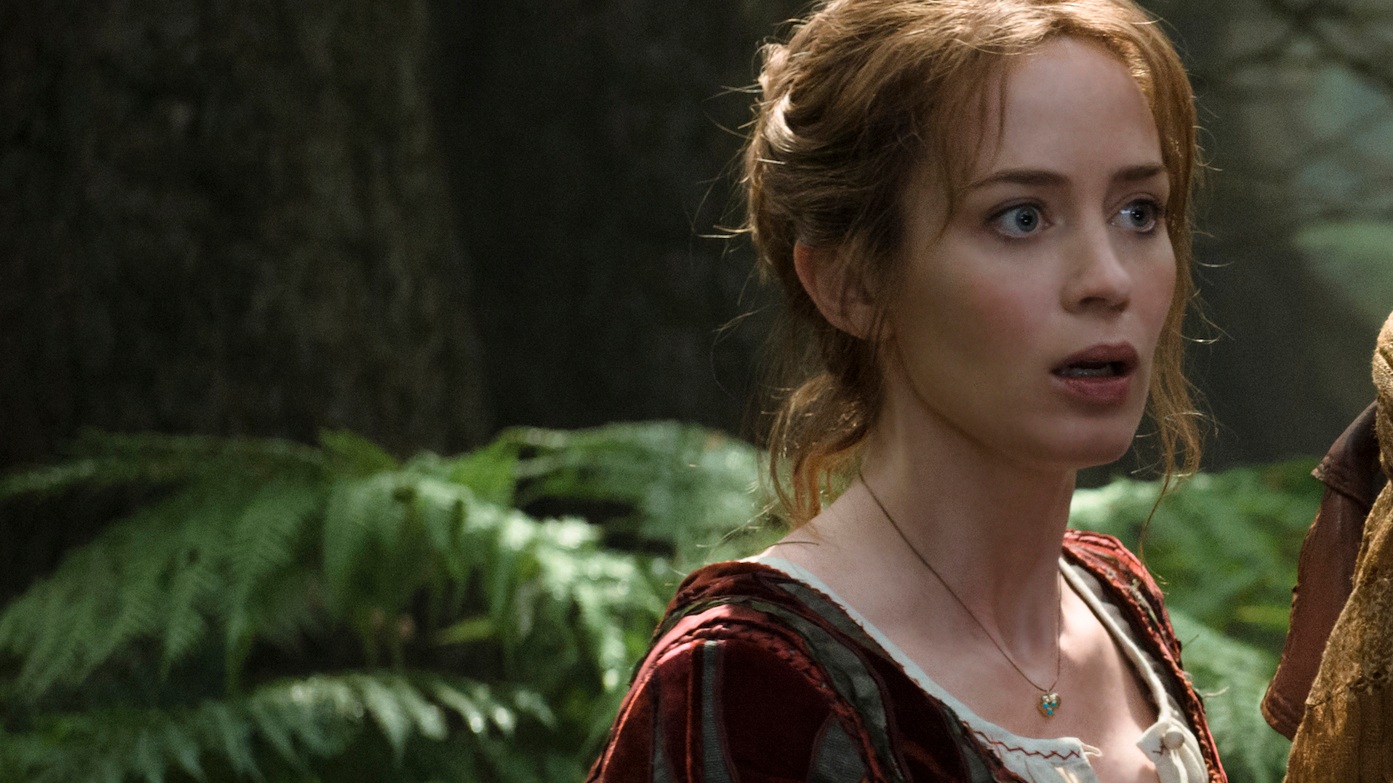 'Wild Mountain Thyme' will take us to the heart of the country to tell a tale of family farms and love. It has been written by John Patrick Shanley, who also directs, based on his play 'Outside Mullingar'. In the emerald greens of Ireland, a pair of star-crossed lovers find their fates entwined when their families get involved in a land dispute.
Set in the Midlands, we meet two farmers, Anthony and Rosemary. They live next to each other, and while Rosemary has been attracted to Anthony all her life, the latter is shy and unaware of the girl's feelings. He does not like farming, prompting his family to consider selling it off to an American nephew. However, this decision gives rise to family conflicts and a good deal of tension.
Blunt appears in the role of Rosemary, while Jamie Dornan plays Anthony Reilly. The premise will definitely require great performances from everyone involved to heighten the depths of the drama, driving the message across. We are sure that Blunt will rise to the occasion and deliver a memorable performance, making this film yet another feather in the actress' hat.
2. Not Fade Away (TBA)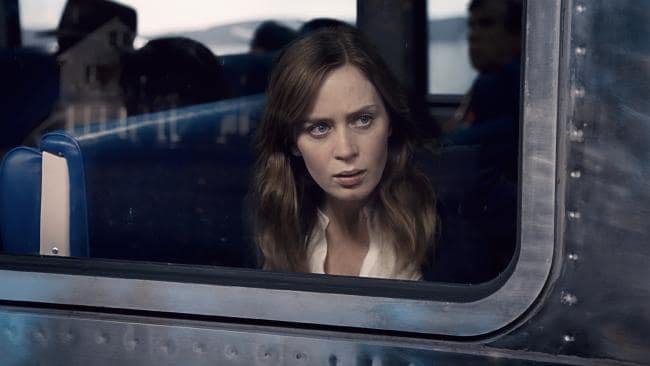 'Not Fade Away' is Annapurna's upcoming inspirational drama that is based on the 2015 memoir by Rebecca Alexander, titled 'Not Fade Away: A Memoir of Senses Lost and Found'. Notably, Alexander was born with a rare genetic mutation called the Usher syndrome type III, which causes her to simultaneously lose her sight and hearing since she was a child. Having taken a fall at the age of 18, her body was completely shattered. However, choosing to rather burn out than merely fade away, Alexander pieced her life back together.
Over the next two decades, she became a psychotherapist with two masters' degrees and an athlete teaching spin classes, despite her limited sight and hearing. Blunt is all set to play the role of the protagonist and the role is going to require her to deliver one of the best performances of her career. We cannot wait to see Blunt stepping into this intense role.
1. Live Die Repeat and Repeat (TBA)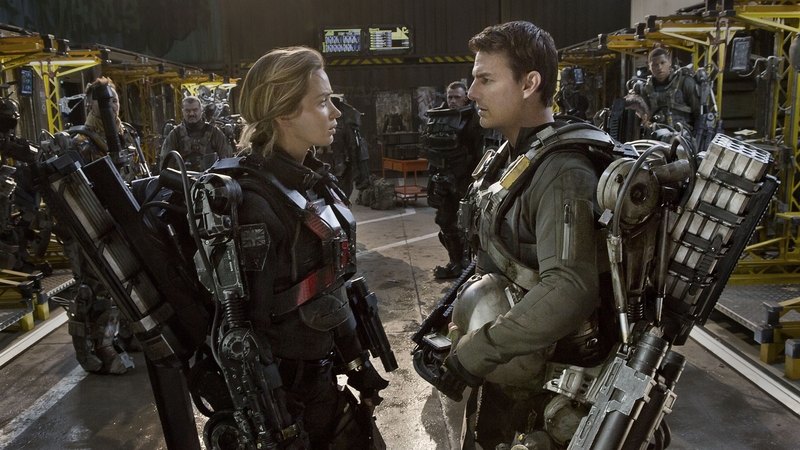 'Live Die Repeat and Repeat' is the direct sequel to 'Edge of Tomorrow' and though the movie has been in the pipelines for some time, it is getting delayed due to various reasons. Emily Blunt is all set to reprise her role as Sergeant Rita Vrataski, while Tom Cruise is also set to star in the upcoming movie.
People involved in the project, notably director Doug Liman, has assured that the sequel will be anything but what the audiences might expect. Thus, we are bound to be in for a surprise when the movie releases. 'Live Die Repeat and Repeat' will likely pick up the story from where the first film leaves off, that is an alternate timeline where the alien attacks have ceased and Rita does not recognize Cruise's character, Major William Cage.
The first movie was a convoluted tale that won some acclaim and the sequel will be looking to surpass expectations. Cruise and Blunt are bound to deliver solid performances, being veterans in their craft.
Read More: Upcoming Dakota Johnson Movies