Fantasy has always fascinated me since childhood. It captures imagination by bending the reality and we are transported into the realm of fairies, magical kingdoms and what not. We all love the aesthetic appeal they have to them. Regardless of how old we are, all of us are drawn to the grandeur they reflect on-screen. Besides fairy tales, the expanse of fantasy includes time travel, ghosts and many other things. How about escaping the mundane daily routine and venturing into realm of fantasy. Here is the list of top fantasy romance movies ever. You can watch some of the best fantasy romance movies on Netflix, Hulu, or Amazon Prime.
15. About Time (2013)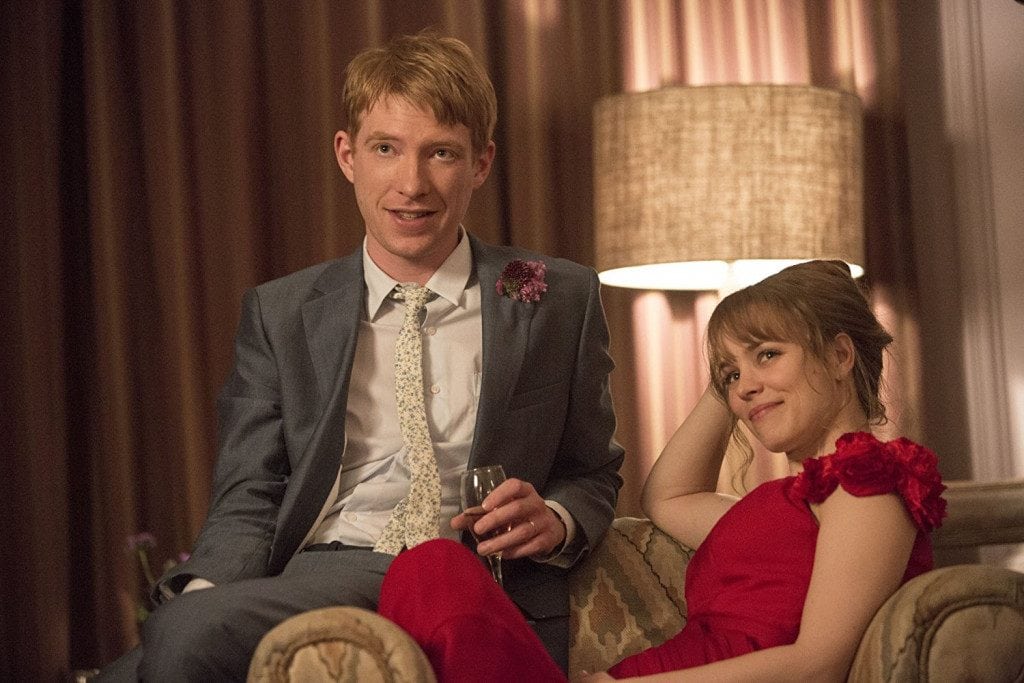 This one again deals with Time Travel. At the age of 21, Tim learns that he has the ability to travel back in time. He uses this ability to pursue his crush Mary which is again, played by Rachel McAdams. His power has one condition – He can only go back to the past and not in the future. Domhall Gleeson essays the role of Tim. Margot Robbie also has a prominent role.
14. Meet Joe Black (1998)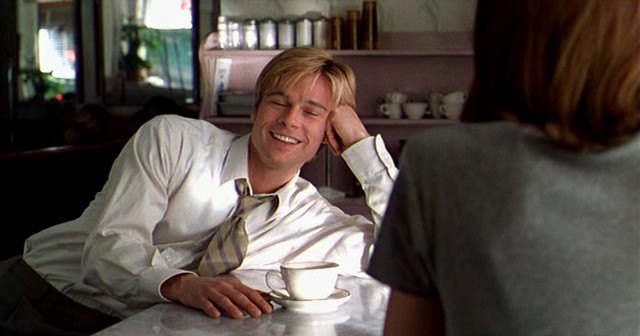 Death has many forms they say, one of them might be human. One such film is Meet Joe Black where death is disguised as a human to understand life with the help of a media giant William Parish. In this process he falls in love with media giants daughter, Susan Parish. Brad Pitt, who was the face of 90's romantic flicks plays the human form of death, Joe Black, legendary actor Sir Anthony Hopkins plays the media giant and Claire Forlani plays the role of his daughter.
13. Wristcutters: A Love Story (2007)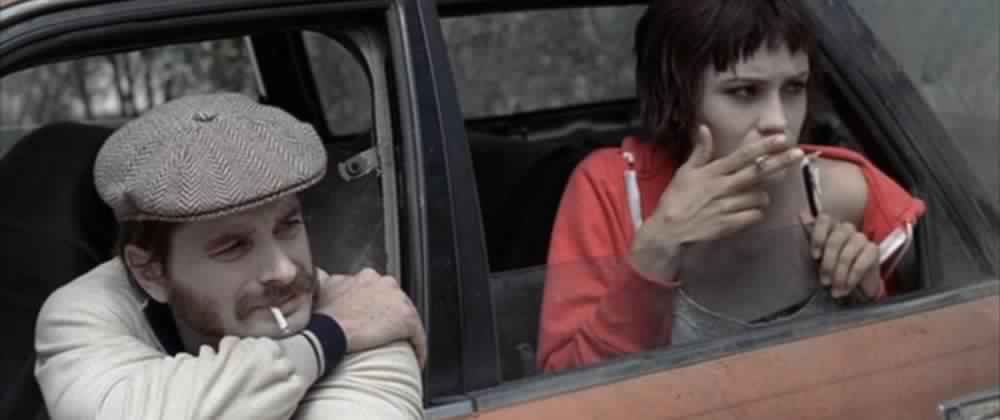 There is a special afterlife limbo reserved for those who commit suicide. Zia takes his own life and life and lands in this world. Here he embarks on a road trip to find his ex-girlfriend, Desiree who also killed herself. Along the journey, he meets Mikal, who is mistakenly transferred to this world and is searching for the "People in Charge." This rest is about how Mikal and Zia fall in love with each other.
12. The Adventures of Prince Achmed (1926)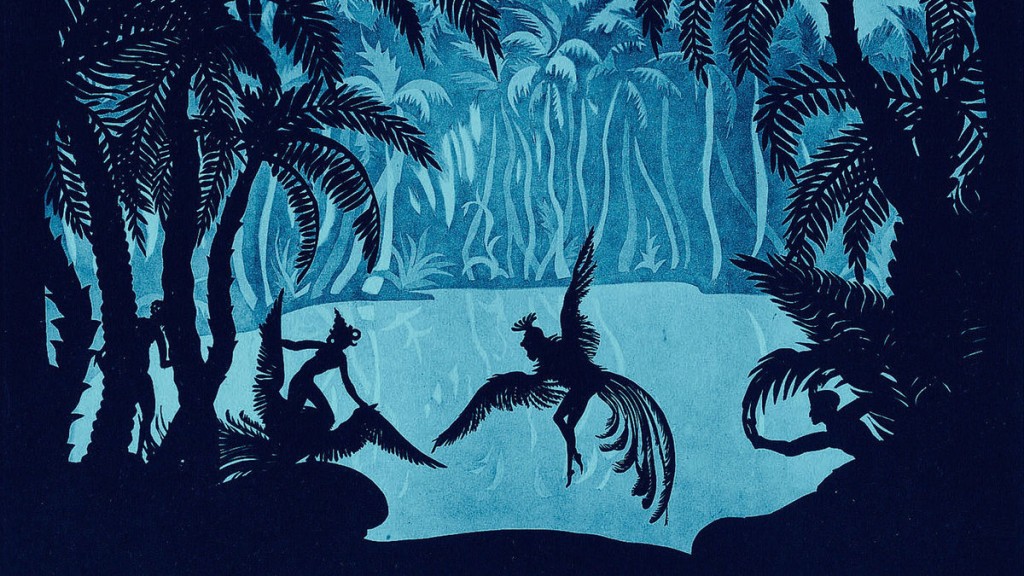 This oldest surviving animated feature film starts with a sorcerer who offers a flying horse to the Caliph and asks to marry his daughter, princess Dinarsade, in return. But, she doesn't want to marry him, so her brother, Prince Achmed objects. The sorcerer tricks him into riding the horse, but the Prince doesn't know how to stop it, so he keeps riding away. If you are skeptic about this film being placed into the fairy tale category, consider this- it has a sorcerer, a witch, a curse, an adventurous journey of self-awareness, a fight to protect the kingdom, and love. If this isn't the recipe for a fairy tale, what is? Also, this story overlaps with that of 'Aladdin', so that's a bonus!
11. The Time Traveler's Wife (2009)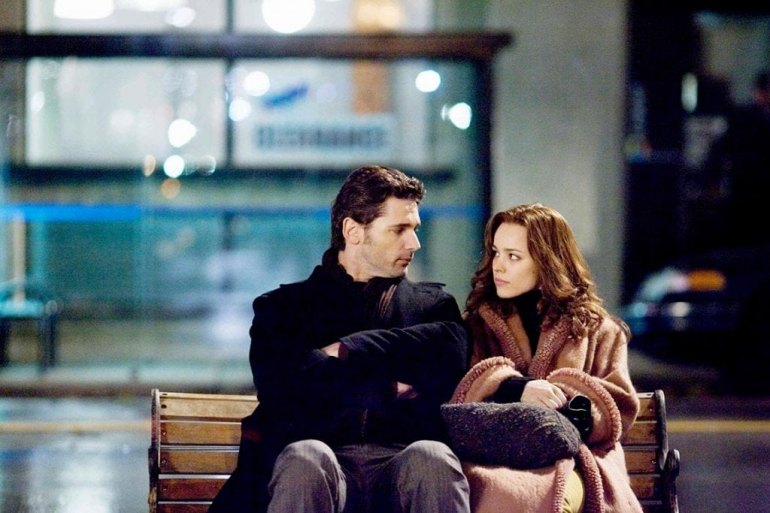 Based on the novel of the same name, written by Audrey Niffenegger, it tells a story of a Chicago librarian Henry De Tamble who has the power to time travel but he has no control over it and how he tries to build a relationship with his wife Claire Abshire. Eric Bana plays the role of Henry and the gorgeous Rachel McAdams plays Claire.
10. Groundhog Day (1993)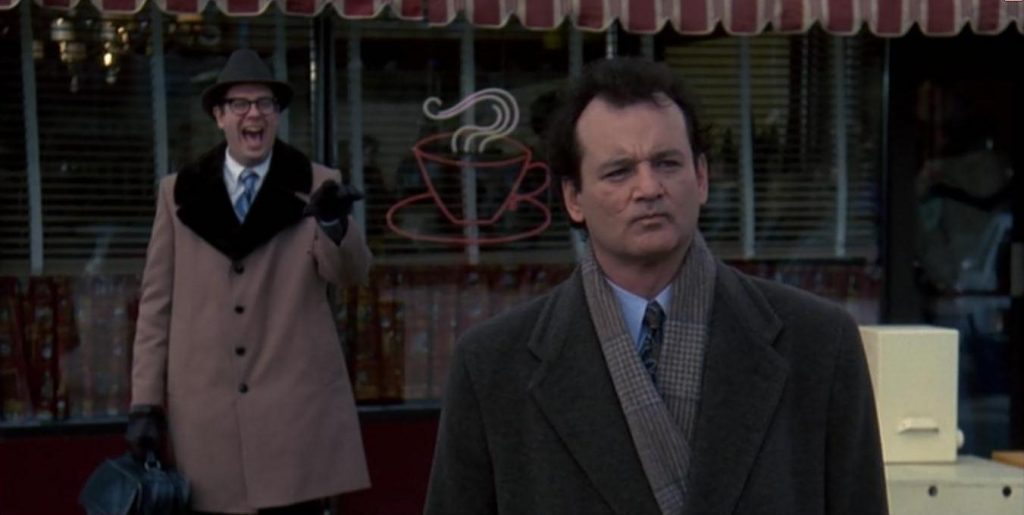 How can one miss this? It's a tale of a weatherman Phill Connors who is trapped in a trapped in time loop in which the day repeats itself. As this happens, Phill gradually develops feelings for Rita Hannon, the news producer. This film seems to play on the Buddhist principles of self-improvement and happiness of others before oneself. Romance, here is a subplot; I recommend that you watch it for its light-hearted comedy and philosophical undertones.
9. Beauty and the Beast (1991)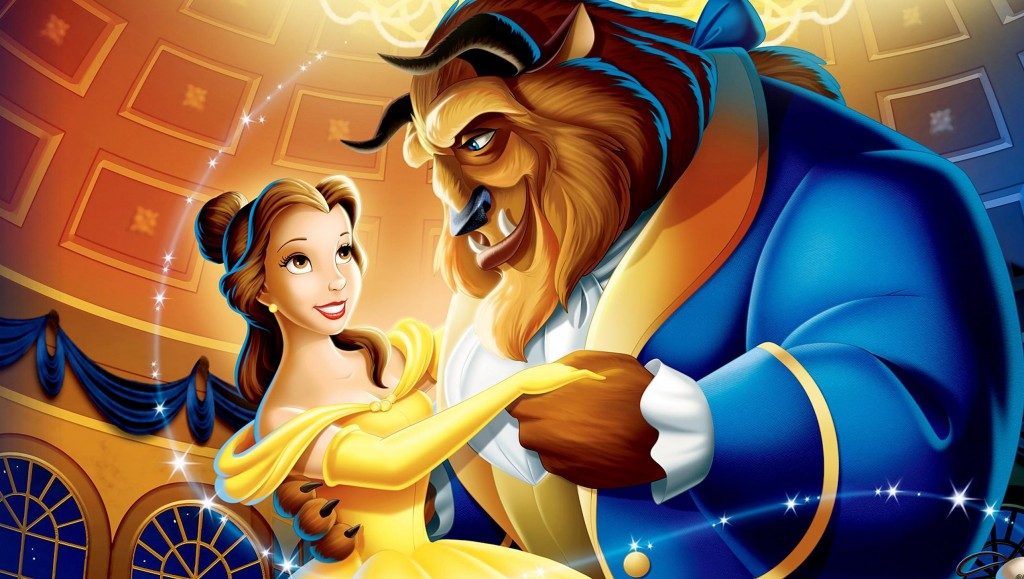 This 1991 animated classic revolves around a prince who is cursed to become a monster and how he falls in love with his captor. This fairy tale has been retold through a Broadway musical and a live-action film, but this one pulls on the heartstrings like none other and remains etched to you. It has received a ton of critical acclaim. I mean you have romance, music, animation and Disney, one can't ask for more.
8. The Princess Bride (1987)
Based on the much adored novel written by John Goldman, it is a story of the princess Buttercup who is reluctantly married to the evil prince Humperdinck while in love with the lost Westley. Westley and Buttercup's love for each other is tested at every step. The question is, will they ever reunite? It stars the gracious Robin Wright as princess Buttercup.
7. Edward Scissorhands (1990)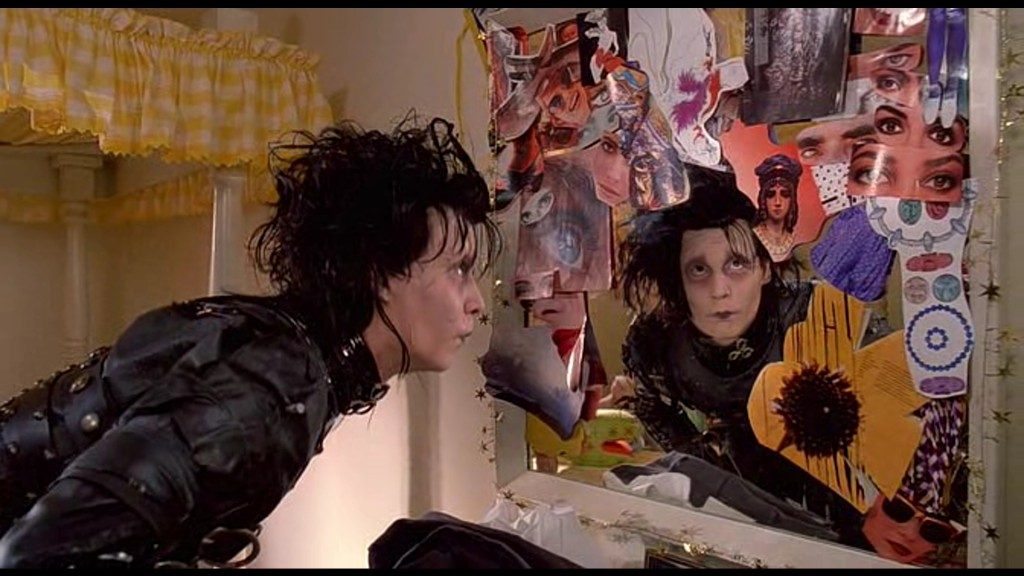 Edward is an artificial being who has scissors instead of hands. Following the death of his creator, he is taken in by Peg and he falls in love with her daughter Kim. Along with romance, the movie also assumes darker side, where Edward is framed for a murder he did not commit. This film serves as a benchmark for both Johnny Depp and Tim Burton.
6. Enchanted (2007)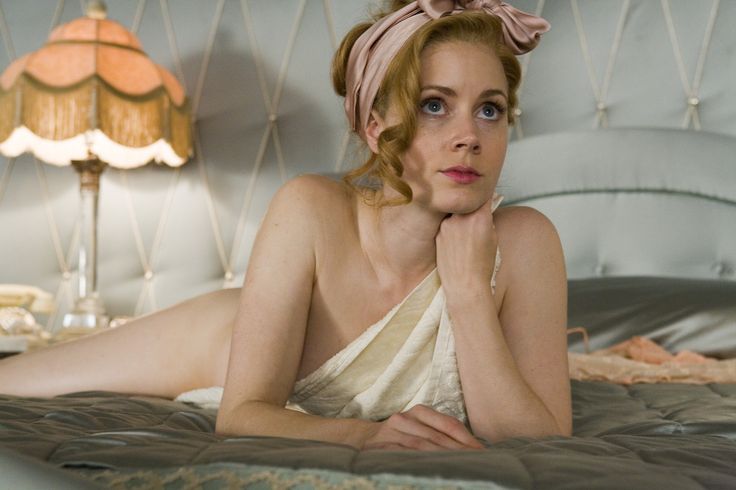 Disney has a reputation when it comes to fantasy romance movies. Enchanted revolves around princess Gisele, who is transported from her animated world to the real world where she falls in love with a lawyer. In this movie, you can see that the fine line between live-action and animation is thinning. What makes it interesting is that there are references to Disney's previous animated works.
5. Stardust (2007)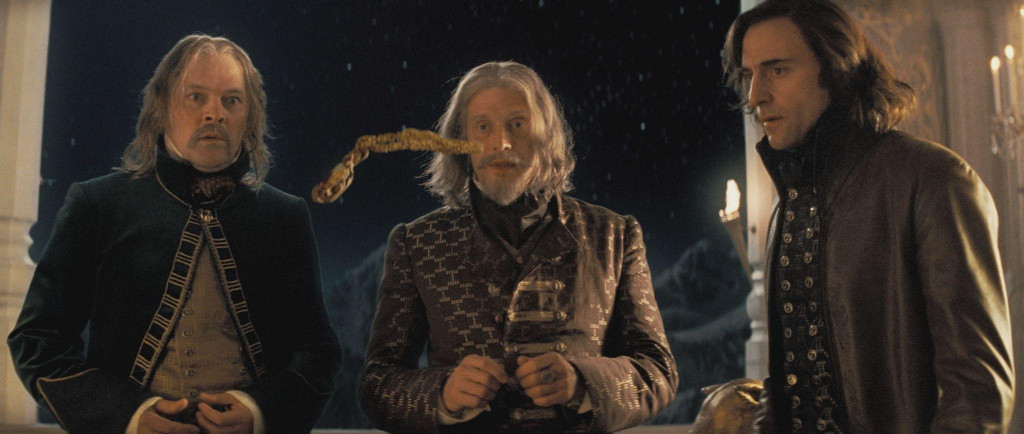 It's a typical fairy tale movie. Tristan ventures into the magical kingdom of Stormhold fetch a fallen star for his love Victoria and in return she will marry her. He later comes to realize that what was fallen was not a star but a woman named Yvaine and princes and witches are also searching for her. Charlie cox, who portrays Daredevil in the Netflix series, aces the role of Tristan. The film stars Sienna Miller as Victoria and Claire Danes as Yvaine. The film also stars Robert De Niro in prominent role.
4. Wings of Desire (1987)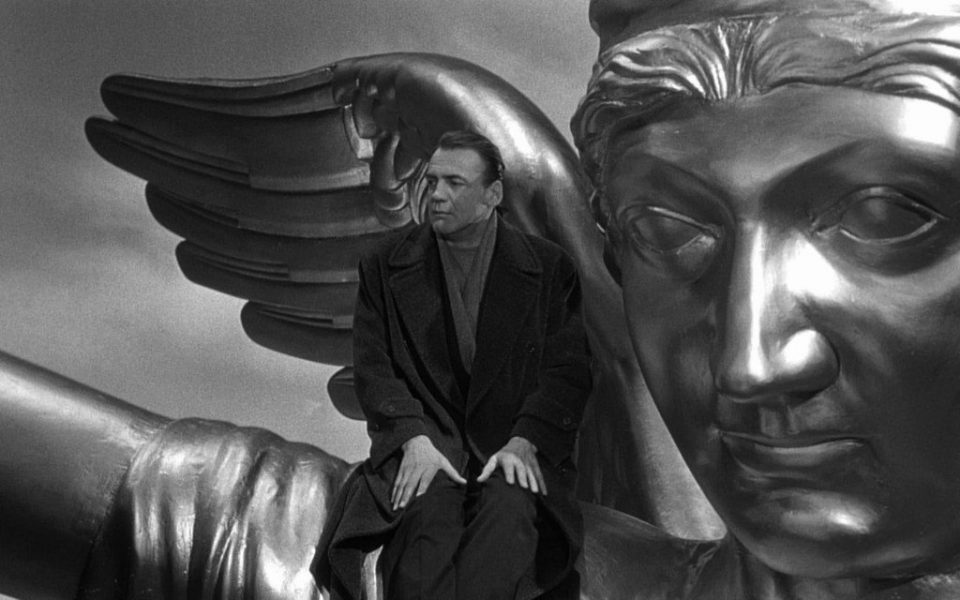 Angels help the people of Berlin to overcome their sorrows. One of the angels (Bruno Ganz) falls in love with a beautiful artist (Solvig Dommartin) and converts into human in order to experience the euphoria. The German director Wim Wenders won Best Director award in both Cannes Film Festival and European film awards. The well-known critic Roger Ebert gave the film 4 out of 4 stars and as per the critics, it is one of the best movies of the 1980s.
3. The Little Mermaid (1989)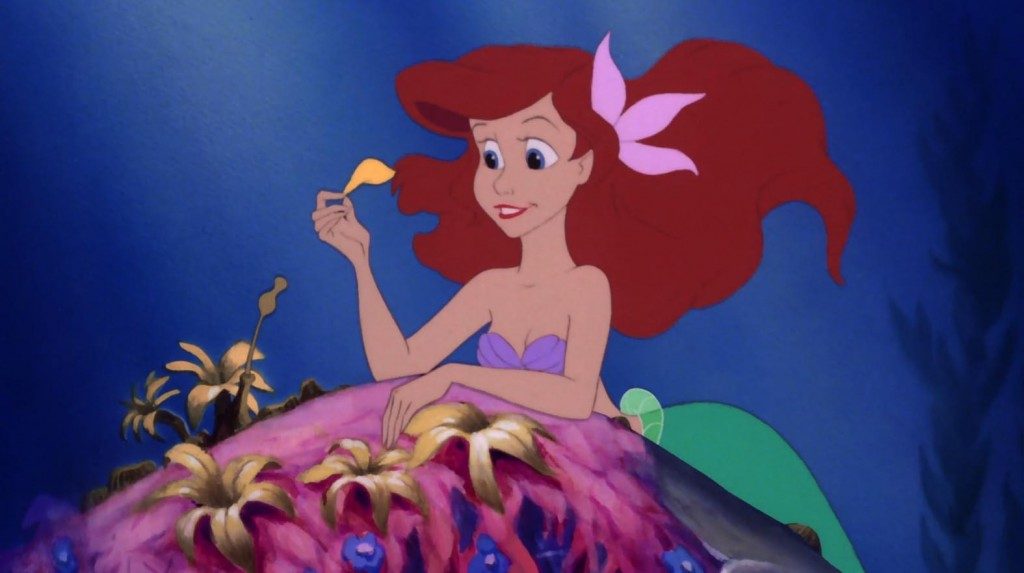 The contact between human beings and merpeople is forbidden but a string of unfortunate events occur when Ariel, a mermaid falls in love with Eric, a human prince. She makes a deal with the evil Ursula that if she received a kiss of true love from Eric, she would permanently transform into human and in exchange Ursula will have Ariel's voice. It is based on the 1837 fairy tale of the same name by Hans Christian Andersen.
2. Eternal Sunshine of a Spotless Mind (2004)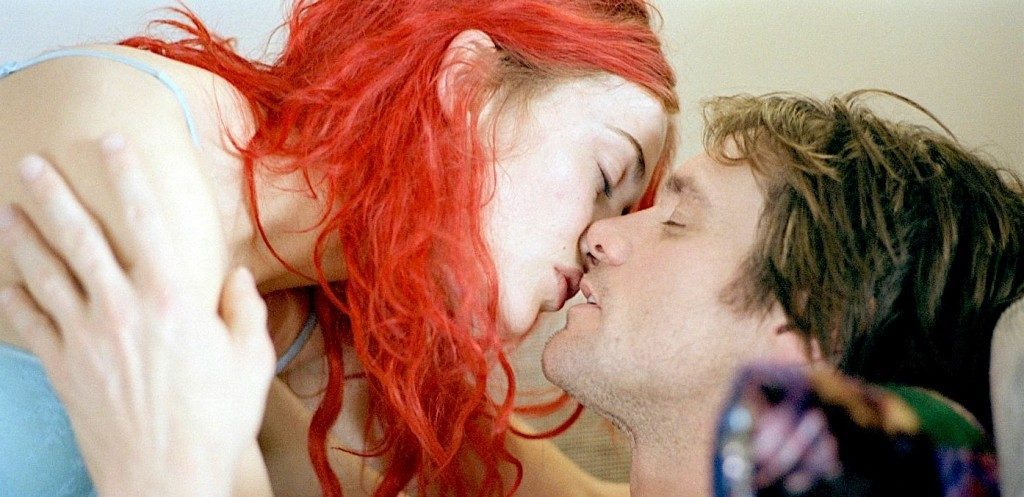 I highly recommend this movie to the people who want to forget their ex. In this movie, a couple undergoes an operation that erases their memories of each other. The lets you inside the mind of shy Joel Barish who has second thoughts about the operation and how he tries to prevent memories of him and Clementine (his ex-girlfriend) from being erased. From there on begins the magic of non-linear narrative. This movie is a shining example of what is called a contemporary classic. It also won two academy awards for Best Original Screenplay and Best Actress (Kate Winslet)
1. Ghost (1990)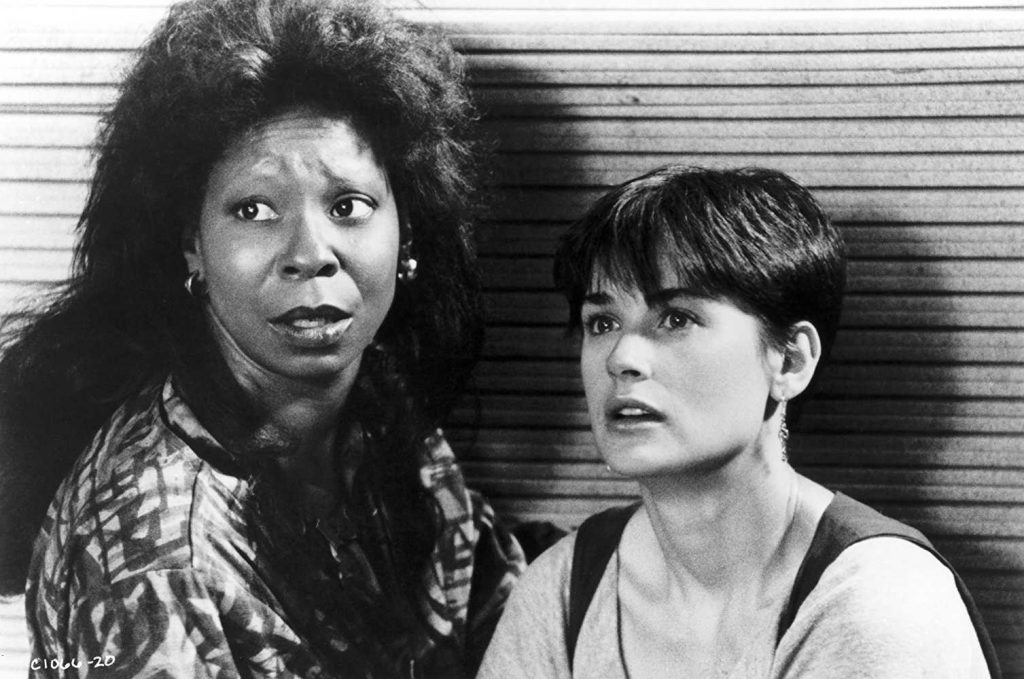 After Sam Wheat is murdered, his spirit tries to protect his girlfriend with help of a psychic. Patrick Swayze, Demi Moore and Whoopi Goldberg play roles of Sam Wheat, Molly Jensen and Oda Me Brown. It has won two academy awards for Best Actress in a Supporting Role (Whoopi Goldberg) and Best Writing (Bruce Joel Rubin). It is one of the highest grossing films of all time.