NBC's 'Dateline: Do No Harm' follows the criminal antiques of fraudster, Dr. Farid Fata, as he was convicted of medical malpractice and other charges in August 2013 in Michigan. Rather than treating or easing the suffering of his cancer patients, he administered a combination of chemical infusions and injections with potentially harmful and deadly side effects for his financial benefit. So, how was Farid caught, and where is he now? Let's find out.
Who is Farid Fata?
Farid T. Fata was born to a Melkite Catholic family in Lebanon in 1965. He secured a medical degree in his native country in 1992 before migrating to the United States to pursue a career in medical science. He served a residency at Maimonides Medical Center in Brooklyn, New York, from 1993 to 1996 and then as a fellow in hematology-oncology at Memorial Sloan Kettering Cancer Center in Manhattan until 1999. Farid worked as an attending physician at Geisinger Medical Center in Danville, Pennsylvania, from 2000 to 2003.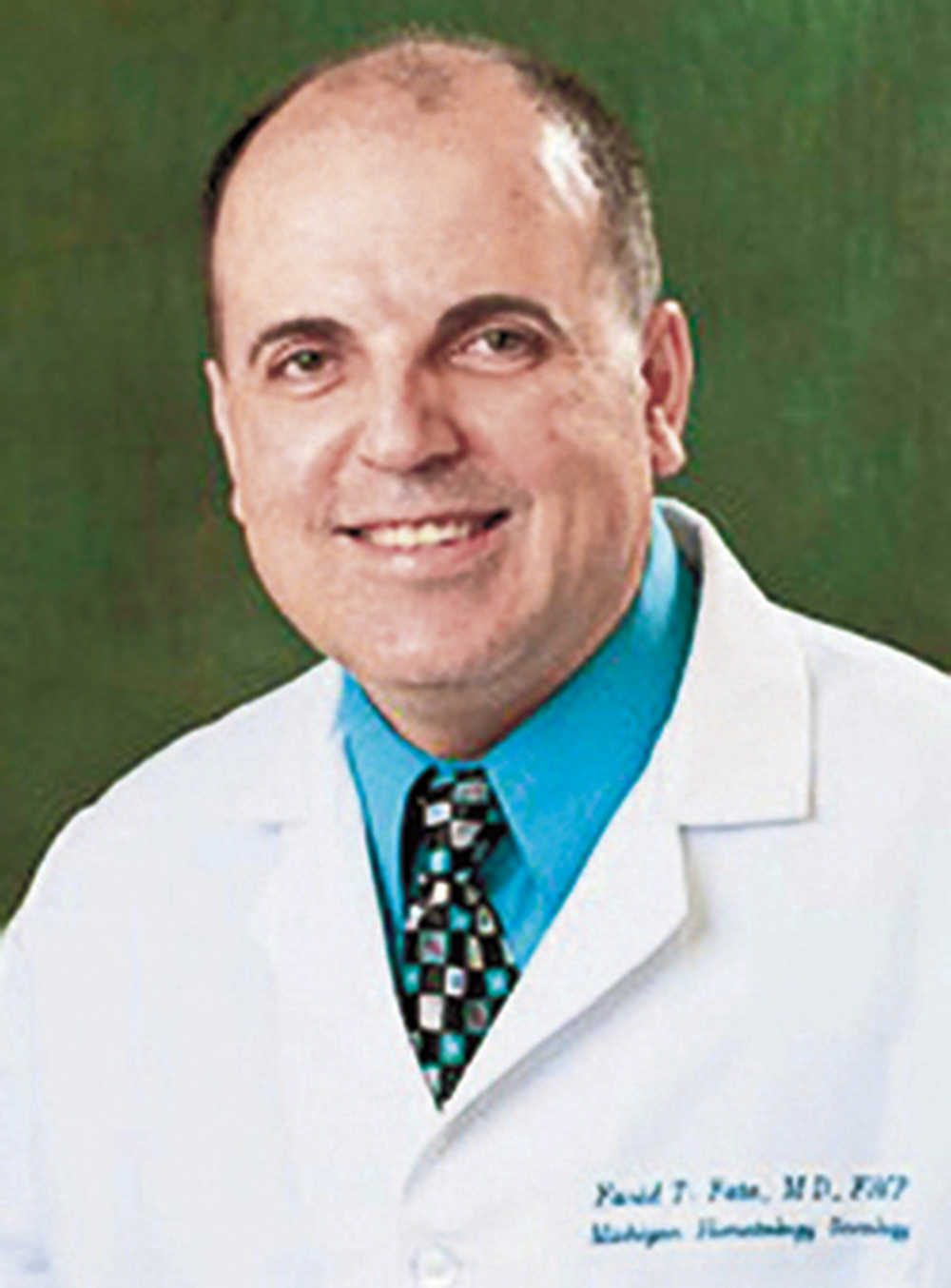 He opened his solely owned practice, Michigan Hematology-Oncology (MHO), at 543 North Main Street in 2003 in Rochester Hills, Michigan. What started as a small, single physician office expanded over the following decade and grew to six more locations — Clarkston, Bloomfield Hills, Lapeer, Sterling Heights, Troy, and Oak Park. Farid became a naturalized U.S. citizen in April 2009. By the time he was arrested in 2013, MHO had 16,000 historical patients and 1,700 current patients — the vast majority of whom belonged to Farid.
Court records underlined how he accomplished this astonishing growth using several means. His business documents and employee testimonies state Farid was seeing as many as 50-60 patients per day, scheduled in eight-minute increments. He employed non-licensed physicians with medical degrees from foreign countries to work them up before he saw them for five-ten minutes, billing at the two highest levels for office visits. Patients waited for hours at a time before they were ushered in.
According to an oncology supply company representative supplying most of his drugs, Farid worked on a plan to compete with large practices. His medicine orders skyrocketed in a year to over $7 million, then $16 million. He ordered in bulk at the end of quarters to reach the threshold for contractual discounts. Reports stated an average doctor in an oncology practice purchases approximately $1.5 million of drugs in a given year. However, when he was arrested, MHO bought $45 million for only three doctors.
A sentencing memorandum stated how Farid expanded his businesses to include a radiation treatment center, Michigan Radiation Institute (MRI); an in-house pharmacy at MHO's Rochester Hills location, Vital Pharmacare (Vital); a diagnostic testing facility, United Diagnostics; and a charity located at MHO and staffed by social workers and grant writers, Swan for Life. Farid specialized in treating blood cancer and earned a sterling reputation as one of the best cancer specialists in the Detroit area.
According to the episode, he created a niche for himself with his aggressive treatment procedures that involved giving higher doses of chemotherapy drugs more frequently — he termed it the "European protocol." Farid's erstwhile wife, Samar, helped run the business side of his practice as Chief Executive Officer and Chief Financial Officer of his companies. According to an ensuing investigation, the federal officers termed Farid the most egregious fraudster in the history of this country.
Where is Farid Fata Now?
Farid Fata's misdemeanors were not solely limited to the millions of dollars he stole but also the harm he inflicted on more than 500 patients. Some of Farid's misdemeanors include deliberately misdiagnosing patients with multiple myeloma, administering unrequired chemotherapy to patients, lying to them about the availability of alternative treatments, and ordering infusion times increased beyond what was medically necessary or advisable purely to increase his reimbursement.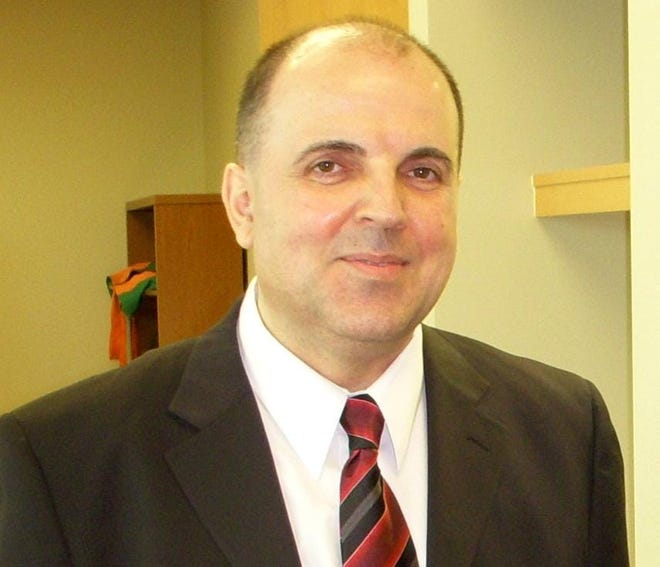 The episode showed how there had been signs about his malpractice, which included a civil suit filed by a patient in 2007 and a veteran oncology nurse complaining to the state authorities in 2010. However, Farid's schemes began to unravel in July 2013 when one of his 54-year-old patients, Monica Flagg, broke her leg and went to a suburban Detroit-area hospital for treatment. Farid, who had diagnosed her with multiple myeloma, was on vacation in Lebanon, and one of his doctors, Soe Maunglay, attended to Monica at MHO.
Soe could find no indication for the chemotherapy and supportive care medications. Reports stated he was already on notice after catching Farid lying about the clinic's enrollment in a professional quality program. Suspicious, Soe began investigating some of Farid's other cases, which included excessive use of rituximab and IVIG. During his probe, he contacted Farid's practice manager, George Karadsheh, whose inspection supported Soe's suspicions. George went to the Department of Justice and was interviewed on August 2, 2013.
The federal agents interviewed several staff members of MHO and corroborated the claims made by the whistleblowers — George and Soe. They arrested Farid and charged him with 19 counts of healthcare fraud and other crimes. Originally held on a $170,000 bond, the federal authorities discovered he and his wife had assets of $9 million not yet seized. Fearing him a flight risk, a federal judge raised Farid's bond to $9 million. The Federal Bureau of Investigation confiscated thousands of medical charts.
They amassed evidence that he had used dishonest measures to trick the patients' insurance companies and Medicare into paying $34 million in fraudulent and unnecessary claims. The officers also discovered that Farid took kickbacks from two local hospices and poured Medicare and private insurance proceeds into his diagnostic testing facility. They filed a 23-count indictment charging him with healthcare fraud, conspiracy to take and receive kickbacks, money laundering, and unlawfully procuring naturalization. Facing a maximum of 175 years in prison and the prospect of losing citizenship, Farid decided to take a plea deal.
He pled guilty in September 2014 to 16 federal charges — 13 counts of health care fraud, two counts of money laundering, and one count of conspiring to pay and receive kickbacks and cash payments for referring patients to a particular hospice and home health care company. He was sentenced to 45 years in federal prison and agreed to forfeit millions of dollars in assets to pay restitution to former patients or their families, approximately $17.6 million. The 58-year-old is incarcerated at Federal Correctional Institution, Williamsburg in South Carolina, and will not be released before December 2050.
Read More: Thad Roberts: Where is the Ex-Thief Now?