Paramount+'s 'Fatal Attraction' is an erotic thriller series that explores the complex relationship between two co-workers after one becomes obsessed with the other following their brief affair. The series is based on the 1987 film of the same name and greatly expands upon the backstory of Alex Forrest, the story's female protagonist is brutally murdered under mysterious circumstances. Dan Gallagher is convicted of her murder but strives to prove his innocence after getting parole. Dan tries to solve the murder case, and several suspects, including Clay Bishop, are introduced, complicating the narrative. If you are looking for details about Clay and wondering whether he killed Alex in 'Fatal Attraction,' here is everything you need to know! SPOILERS AHEAD!
Who Is Clay Bishop?
Clay Bishop is introduced in the sixth episode of 'Fatal Attraction,' titled 'The Dillingers.' He is an original character created for the television series but is not present in the 1987 film on which the series is based. In the series, actor Michael Cassidy plays the role of Clay Bishop. Cassidy began his screen acting career in 2004. His debut role as Zach Stevens in the teen drama series 'The OC' gained him major recognition. Stevens also appears as Grant Gabriel in the DC comics-based superhero drama series 'Smallville.' Cassidy is also known for his brief role as Jimmy Olsen in the 2016 superhero film 'Batman v Superman: Dawn of Justice.' His other credits include shows such as 'The Magicians,' 'Good Trouble,' and 'Mythic Quest.'
In 'Fatal Attraction,' Cassidy plays Clay Bishop, a romantic interest of the female protagonist Alex Forrest (Lizzy Caplan of 'Party Down'). In episode 6, viewers learn that Clay worked at the DA's office in the Legal Aid Department. He met Alex on her first day at work in the Victim Services Bureau at the DA's office. The two soon hit it off and started a romantic relationship. However, Clay soon realized Alex was prone to lying and had mental health issues. When Clay tries to address Alex's mental health, she becomes enraged. Furthermore, Clay fails to acknowledge their relationship, showing a lack of commitment. As a result, Alex throws him out of her apartment and asks him not to return.
Did Clay Kill Alex?
In the fifth episode, Dan Gallagher investigates Alex's past relationships hoping to find answers about her killer and prove his innocence. Dan's former colleague, Benny Diaz, tells Dan about a man Alex argued with who worked in the Legal Aid Department. Benny initially gives Dan an incorrect name, as the incident occurred nearly a decade ago. Eventually, Mike deduces that the man is Clay and interrogates him. However, Clay refuses to help Dan despite knowing Alex's mental state. Since Dan's defense was built upon portraying Alex as an evil woman because of her mental health, he refuses to side with Dan and makes scathing comments about Dan's involvement in Alex's death.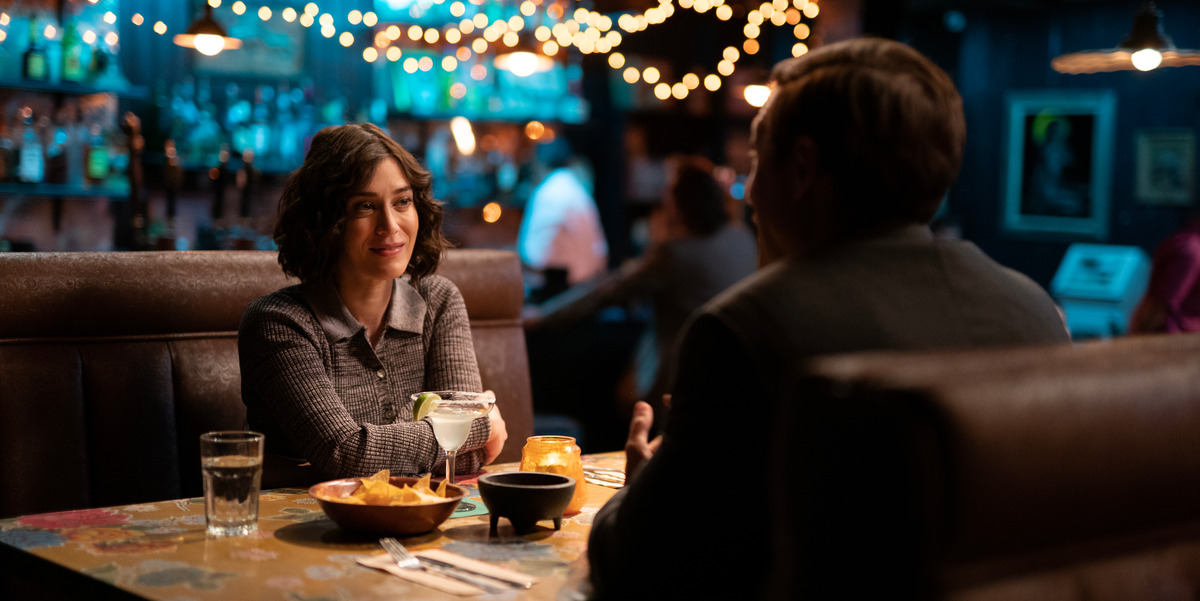 Clay's strong reaction to Dan butchering Alex's image in court suggests that he might not be the killer. However, Mike refuses to rule out Clay as a suspect in Alex's murder. Furthermore, Clay might be trying to cover his tracks by not helping Dan. During his conversation with Dan, it seems apparent that Clay has feelings for Alex. However, he never got a chance to mend their relationship. As a result, it is likely that Clay was obsessed with Alex and killed her after learning she was sleeping with another man. Ultimately, it is too soon to rule Clay out as the potential killer in Alex's case. However, only time will tell whether Dan and Mike will succeed in deducing the truth.
Read More: Who Are Mike and Arthur in Fatal Attraction? New Characters Explained