Who says actors must be actors for the rest of their lives? Passion for cinema takes actors to other forms of artistic endeavors. Some do it to tell an important story, others to exercise another side of their creativity, some just want to tell personal stories or because they are in need of a job. Here's the list of best films directed by famous actors.
15. Drive, He Said (1971)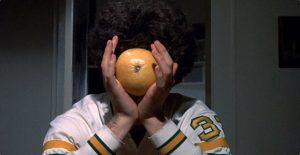 Directed by Jack Nicholson, this film follows Hector (William Tepper), a star basketball player for a college basketball team; his girlfriend, Olive (Karen Black), who doesn't know whether to stay with him or leave him; and his friend, Gabriel (Michael Margotta), who wants desperately not to get drafted for Vietnam. The film is a depiction of the American college experience in the late 60s-early 70s. Most noteworthy, it marks the directorial debut of Jack Nicholson (and he also helped write).
14. Larry Crowne (2011)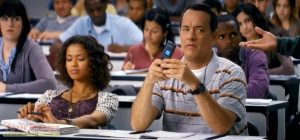 Larry Crowne (Tom Hanks) is unemployed after years as a Navy cook and a job in a big-box retail. He decides to enroll in community college to reinvent himself.
Tom Hanks not only starred as the main character but also wrote and directed the film. Although the plot is simple, the film is worth a watch simply because of the presence of Tom Hanks. He has a way of capturing your attention, so rare nowadays. The rest of the supporting cast were well-chosen, and the characters are well-developed. Hence, it is a feel-good kind of movie, leaving you happy and satisfied.
13. The Ides of March (2011)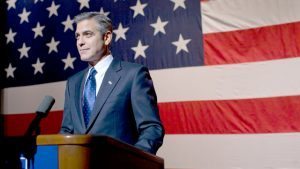 An idealistic staffer for a new presidential candidate gets a crash course on dirty politics during his stint on the campaign trail.
More of a character drama than a political thriller, this film is directed by George Clooney (who also help write the script and stars as Governor Mike Morris). The movie is a morality tale of how one must choose between doing the right thing and doing things that will serve themselves better in the long run. Furthermore, people play games to get ahead, not necessarily in politics, but within themselves. A surprising film starring Ryan Gosling.
12. Hacksaw Ridge (2016)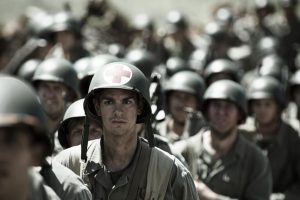 The film tells the true story of Desmond T. Doss, the conscientious objector who won the Medal of Honor for his incredible bravery and regard for his fellow soldiers. We begin to follow his life, his childhood and how this shaped his views, we see his tribulations after enlisting in the US Army and trying to become a medic.
The film, directed by Mel Gibson, was the winner of three Academy Awards and was nominated for Best Picture. Not only it has some fantastic war sequences but also counts with a thrilling performance by Andrew Garfield. An unexpected and unknown true story for those interested in war films.
11. Apollo 13 (1995)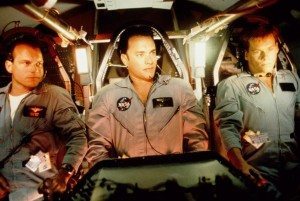 "Apollo 13" is based on the true story of the 13th Apollo mission bound for the moon. In 1970 astronauts Lovell, Haise and Swigert fly in the Apollo 13 to the moon. However, things go very wrong, and prospects of a safe return disappear. This is a perfect film for space lovers. Besides having an amazing story, it also has great acting, skillful direction, and plenty of tasteful humor. Furthermore, the special effects are great, as is the soundtrack. Directed by Ron Howard, the movie stars Tom Hanks, Kevin Bacon and Bill Paxton. It won two Academy Awards.
10. Good Night, and Good Luck. (2005)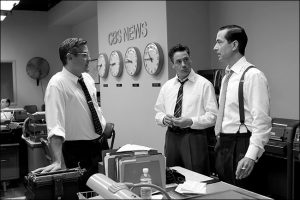 In the early 1950's, the threat of Communism created an air of paranoia in the United States. CBS reporter Edward R. Murrow and his producer Fred W. Friendly decided to challenge Senator Joseph McCarthy of Wisconsin and show how he was exploiting those fears. Nominated for six Academy Awards, "Good Night, and Good Luck." also explores how the two CBS workers were affected by this tremendous task and how it affected their convictions. Director George Clooney managed to create an intelligent film about ethics and integrity.
9. Gone Baby Gone (2007)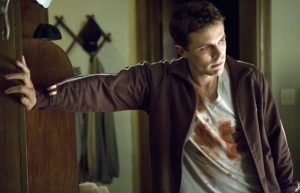 When four-year-old Amanda McCready is kidnapped from her home and the police make little headway in solving the case, the girl's aunt Beatrice McCready hires two private detectives Patrick Kenzie (Casey Affleck) and Angie Gennaro (Michelle Monaghan). When they are about to solve their case, they are faced with a moral dilemma that could tear them apart. Based on the book by Dennis Lehane, "Gone Baby Gone" marks the directorial debut of Ben Affleck. It's one of those rare movies in which the less you know about the story, the richer the experience. Moreover, it has a disturbing and emotional layered story that slowly unfolds with a moral dilemma at its core.
8. Into the Wild (2007)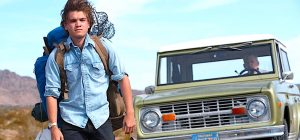 Directed and adapted by Sean Penn, "Into the Wild" follows a top student and athlete Christopher McCandless who decides to abandon all his possessions after graduating. After giving all his money to charity, he begins an incredible adventure to the wilderness of Alaska. The film is based on a true story and an adaptation of the book with the same name by John Krakauer. "Into the Wild" is a heart-breaking story about knowing yourself, appreciating your surroundings and the people around you. Therefore, it is a must watch for all cinema lovers.
7. Fences (2016)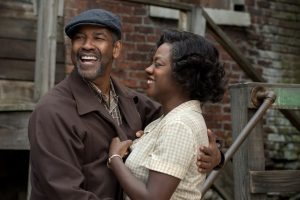 Troy Maxson (Denzel Washington) makes his living as a sanitation worker in the 50s. However, he once dreamed of becoming a professional baseball player, but was deemed too old. Because of that, Troy creates tension in his family when he crushes his son's chance to meet a football recruiter.
Directed by Denzel Washington, this film is a smart, incredible adaptation of the play with the same name by August Wilson. Nominated for three Academy Awards, only Viola Davis took the statue home because of her incredible performance of a struggling mother. "Fences" will not appeal to everyone. Those looking for action, this is not your movie. But if you enjoy watching good actors perform a well-written script, you will be absorbed by its every minute.
6. Rocky Balboa (2006)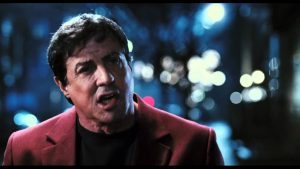 Rocky Balboa (Sylvester Stallone) comes out of retirement after thirty years and wears his gloves for the last time; against the heavyweight champion Mason 'The Line' Dixon (Antonio Tarver).
Directed and acted by Sylvester Stallone, this film marks the last film in the Rocky series and does not disappoint. The film doesn't focus so much on boxing as the other films did. Instead, there is more focus on the character of Rocky and the trials he faces having one day been on top of the world and now leading a simple life. As a result, powerful acting, an awesome script, and some classic Rocky boxing scenes make this a meaningful end to the Rocky series.
5. Argo (2012)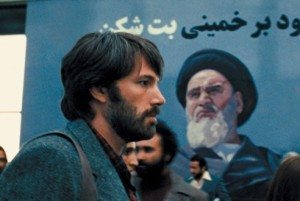 Acting under, a CIA agent launches a risky operation to rescue six Americans in Tehran during the U.S. hostage crisis in Iran in 1980. Winner of three Academy Awards, including Best Picture, the film was directed by Ben Affleck. Affleck's directing is solid, and the suspense and tension will keep you entertained from beginning to end. The entire cast is full of talent. Most of all, the dynamic between Affleck and Bryan Cranston (known for "Breaking Bad") is perfect, creating an entertaining duo. John Goodman and Alan Arkin have great, funny performances.
4. Gran Torino (2008)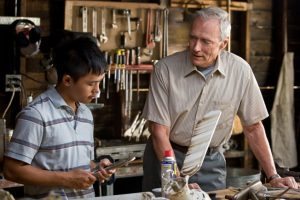 Walt Kowalski (Clint Eastwood) is a widower who holds onto his prejudices. A Korean war veteran, he sets out to reform his teenage neighbor, who tried to steal his most prized possession: a 1972 Gran Torino. With an amazing soundtrack, this film directed by Clint Eastwood is a heart-warming tale very well executed. Clint Eastwood himself has an amazing performance alongside a wonderful supporting cast. Although a bit ambitious, it perfectly executes what it proposes to do. Also, "Gran Torino"'s strength is the character study on Kowalski but it has a lot of surprisingly funny moments. In sum, a touching film by Mr. Eastwood.
3. Dances with Wolves (1990)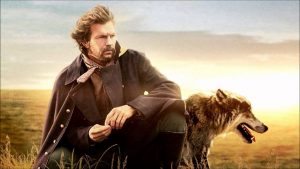 Lt. John Dunbar is considered a hero after he accidentally leads Union troops to a victory during the Civil War. After he requests a position on the western frontier, he meets a wolf he dubs "Two-socks" and a curious Indian tribe. He gradually earns the respect of these native people and sheds his white-man's ways. First of all, the film won seven Academy Awards, including Best Picture and Best Director. Most of all, this is an unbelievable story masterfully done. Directed by Kevin Costner, "Dances with Wolves" is beautifully shot, has an unforgettable score, and is very well-written.
2. Stand By Me (1986)
It's the summer of 1959 in Castlerock, Oregon and four 12-year-old boys go on an adventure to find the location of the body of a local boy who has been missing for several days. An adaptation of a Stephen King story, this film is about the meaning of friendship, the difference between right and wrong and how important it is to know oneself. Directed by Rob Reiner, this movie is literally filled with talented actors: Jerry O'Connell, Corey Feldman, John Cusack and Richard Dreyfuss. In conclusion, "Stand By Me" tells an amazing, thrilling story and it will surprise you for its cinematography and atmosphere.
1. Braveheart (1995)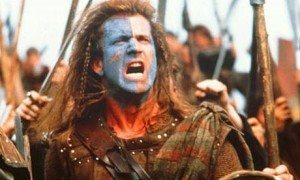 William Wallace is a Scottish rebel who begins a rebellion against King Edward I of England, after his secret bride is executed for assaulting an English soldier who tried to rape her. Winner of 5 Academy Awards, including Best Picture and Best Director, "Braveheart" was directed by Mel Gibson, who also starred in the film playing the main character. He has an amazing performance alongside an incredible supporting cast. With an amazing artwork, this is a thrilling and emotional film that will leave you wanting more. Besides having remarkable action scenes, "Braveheart" also knows how to use the emotive side of the story in its favor.
Read More: Best Movie Sequels