On NBC's 'Dateline: Trouble in Paradise: The St. Maarten Mystery,' Leta Cordes' husband, Frank Cordes, recalled how his 49-year-old wife mysteriously disappeared from their vacation home in Oyster Pond, St. Maarten, in early January 2008. Even though the authorities had no concrete proof against him, he was detained for over three months regarding the case before finally being released. If you want to learn more about Frank and his role in Leta Cordes' disappearance, here's what we know.
Who Is Frank Cordes?
Frank Cordes, a computer programmer from Germany, played a significant role in the life of Leta Lynn Cordes (née McLendon) in Los Angeles, California. Known for her vibrant personality and aspiring music career during the 80s, she met Frank, an unassuming and caring partner who pursued her despite their contrasting personalities. Their relationship blossomed into marriage, and they built a successful animation startup business together, running out of their home base — a townhouse in Orange County, California.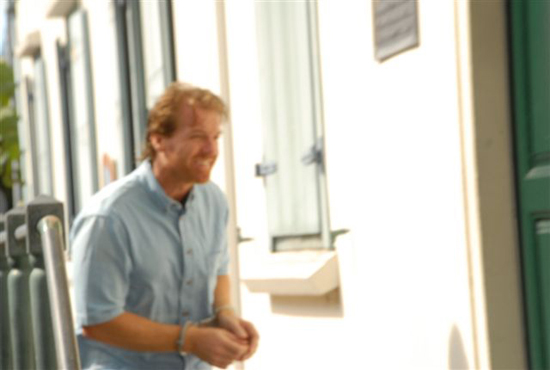 While Frank focused on technical aspects, Leta managed client interactions. Despite their professional success, their marriage faced several hurdles. As per the show, her struggles with prescription drugs and alcohol strained the relationship, with friends claiming Frank's behavior occasionally denigrated Leta during her difficult times. Additionally, the show mentioned that Leta engaged in an affair with a younger man, Bobby Hargis, which complicated their relationship further. In an unusual twist, it was stated on the show that she proposed that Frank should have a fling with one of her friends to even the score.
Despite these difficulties, the couple decided to make a fresh start by building a getaway home in St. Maarten, attempting to rejuvenate their faltering marriage. However, on the night of January 11, 2008, after hosting a housewarming party, Leta disappeared under mysterious circumstances. Frank's account of the events leading up to her disappearance became a focal point of the investigation. His relationship dynamics, interactions with friends, and version of events raised questions about what might have happened to Leta.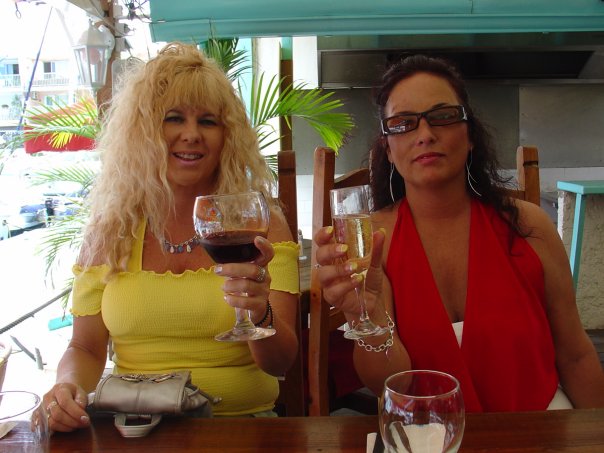 Frank claimed they celebrated 2007 Christmas in their new vacation home, viewing it as a fresh start for their marriage. He recalled happy times, including parties, clubbing, and enjoying the beaches. Despite admitting to their affairs, he asserted they had become a year old by the beginning of 2007 and that their relationship was stable. Frank further contended that talk of divorce was not unusual between them and refused to consider it a significant concern when friends claimed she wanted one in the days leading to her disappearance.
Where Is Frank Cordes Now?
Frank acknowledged a fight had occurred on January 11 but clarified he wasn't present during the argument. He claimed he was away picking up his mother from the airport. He alleged that by the time they returned, Leta had resumed normal behavior and pleasingly interacted with her mother-in-law. The authorities arrested him, then 42, in mid-October 2008, with their primary theory being a fight between Frank and Leta led to her accidental death, causing him to dispose of her body.
He denied harming Leta and insisted the neighbors would have overheard a violent fight. Frank claimed his inquisitive nature regarding the search efforts drew attention to him, which led to a detailed search of his properties, including his homes in St. Maarten and California. The authorities probed potential leads, including blood found next door and Leta's friend's rental car. Frank explained they suspected he might have disposed of Leta's body in the neighbor's yard and then moved it later using the rental car.
But Frank disputed the hypothesis, stating the rental car was already back on the roads months before the police located it. He also noted the cadaver dogs failed to find any blood evidence in the vehicle. He dismissed the evidence against him, emphasizing the lack of concrete proof of any crime or his involvement. After spending over three months in detention, Frank was released due to a lack of evidence to take the case to trial. Despite his release, the police still consider him the primary suspect in his wife's disappearance.
On the show, Frank acknowledged that he privately grieves for Leta but chooses not to display his emotions publicly. He refrained from speculating about what might have happened to her, focusing instead on the lack of evidence to support any theory. He stated, "Everything I'm trying to think of may have happened. But I have no reason to believe that that's the way it happened." Now in his late 50s, Frank leads a quiet personal life and does not wish to garner further public attention.
Read More: Leta Cordes: Found or Missing? Is She Dead or Alive?