Investigation Discovery's 'Fatal Vows: You Only Die Once' chronicles the gruesome murder of a 40-year-old electrician, Frank Parker, in Valparaiso, Indiana, in February 2002. While the investigators were in a deadlock, a helpful informant arrived with a crucial tip that helped them to solve the homicide. If you're interested in knowing what happened next, including the killers' identity and current whereabouts, we've your back. Let's dive in then, shall we?
How Did Frank Parker Die?
Frank Jay Parker was born to Elizabeth (nee Butt) and the late Russell Parker in Maryland on February 25, 1961. He was a young, hard-working electrician who moved to Florida seeking a new life for himself. His girlfriend, Kathy Witmer, recounted, "Frank had a smile that went from ear to ear. That would just when he smiles, his eyes twinkled." His co-worker, Michael Sarkey, described him as a good worker and an energetic person who was a little introverted.
Frank met Kimberly "Kim" Baldwin in a Floria Alcoholics Anonymous (AA) meeting, where he was accompanying one of his brothers. Unlike Frank, Kim was extroverted, but he worked up the nerve to ask her out. The two dated for a few years before they were married on September 25, 1991. Kim already had a son from a previous relationship, Grahm, and the couple gave birth to a daughter named Katie. However, their relationship broke down, and the couple had a somewhat ugly divorce.
On February 16, 2002, Frank dropped the children in a children's home in Valparaiso in Porter County, Indiana, for Kim's supervised visit with the kids. However, when he did not turn up after the regulated visitation was over, the home's authorities contacted Kathy, Frank's emergency contact. Concerned about his boyfriend, Kathy called him several times before dropping at his home to find the 40-year-old's body lying facedown on the living room floor.
When officers arrived at the scene, they were shocked by the brutality of the homicide. Frank had been shot in the head with a sawed-off shotgun and observed several puncture wounds in his back. The investigators also found a bloody brick by the side of his head, indicating the perpetrator used it to smash Frank's head. The overkill of the murder suggested the perpetrator had carried out a personal vendetta against the victim. The police also discovered his house had not been broken into, suggesting the killer was someone who knew Frank's habit of keeping the backdoor unlocked.
Who Killed Frank Parker?
The investigators questioned the grieving girlfriend, Kathy, to learn she considered Frank's former wife, Kim, the prime suspect in the murder. She explained to the officers how Kim was a manipulative and jealous woman with an overcontrolling nature. According to the show, Kim had a tragic past involving a broken family, a drinking problem, and drug abuse. She, then 16, had a child with a former partner there but decided to leave him with his father's family since Kim was sure she would not be able to rear a kid all alone.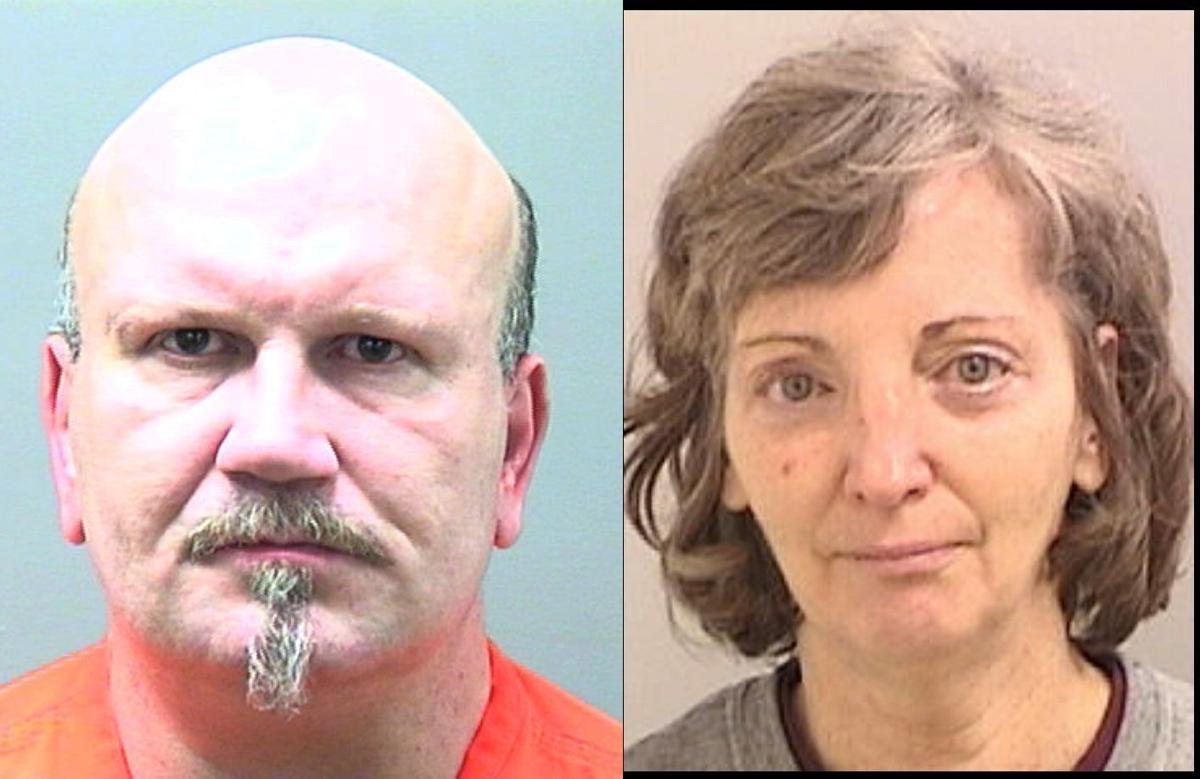 Kim was 19 when she came to Florida, looking for a fresh start, and met Frank in the AA meeting. They started dating and soon got married, though they were an unlikely pair. Soon, Kim's controlling nature and dominating attitude started to get in the way of their marriage. While their relationship was rocky, Frank's devotion to his children knew no bounds, and all his co-workers and friends knew it. The couple decided to move to Valparaiso, Indiana, after Frank got a decent-paying job offer and for Kim to bond with her first child.
Hoping a clean slate would help their marriage, Frank and Kim shifted to their new home, and everything seemed to be working initially. However, the couple opted for a divorce within years as the old issues began to creep in again into their relationship. With them separating their ways, Kim got full custody of the children, with Frank being granted regular visitations. But the doting father was not ready to accept such an arrangement and had frequent arguments with Kim, alleging she intentionally brought the kids late to him.
After a few heated episodes with his former wife and her erstwhile boyfriend, Dean Batalis, Frank started to move on with his life. He met a nurse, Kathy Witmer, and hit off almost immediately. According to the show, Kim got jealous of Frank dating another woman and started poking her nose into their life. Kathy alleged Kim was the reason behind her losing her job and putting her child's visitation rights under duress. Frank repeatedly asked Kim to stay away from his life, but she even filed a false complaint about him molesting and abusing their children.
When the court found out about the false accusations, the judge revoked her custodial rights and awarded Frank full custody of their children. Kathy lost her kids and the substantial child support money paid by Frank. Hence, she had a strong motive as the investigators probed Frank's death, but she had an airtight alibi since she was with the children during the murder. The officers interviewed other suspects, including Kathy's former husband and Dean Batalis.
However, their alibis checked out, and the detectives ran out of leads within a couple of days of the murder. But they received a breakthrough when Donna, one of the women of Kim's support group, walked into the police station with a tip. She alleged she had heard Kim plotting with her boyfriend, Findley Paul Thompson, about murdering the latter's ex-husband a few days before the homicide. Donna thought it might be all talk but was shocked when she heard about Frank's slaying.
Where Are Kimberly Baldwin and Findley Paul Thompson Now?
When the investigators brought Paul, from Portage, in for questioning, he almost immediately confessed to the murder. He claimed Kim told him Frank used to touch their children and paid him $10,000 to shoot him. She had given him the sawed-off shotgun and told him about the unlocked backdoor. Paul lay in wait for Frank to return from the children's home and shot him in the head. When he did not die, Paul took a screwdriver from Frank's case and stabbed him before smashing his head with a brick.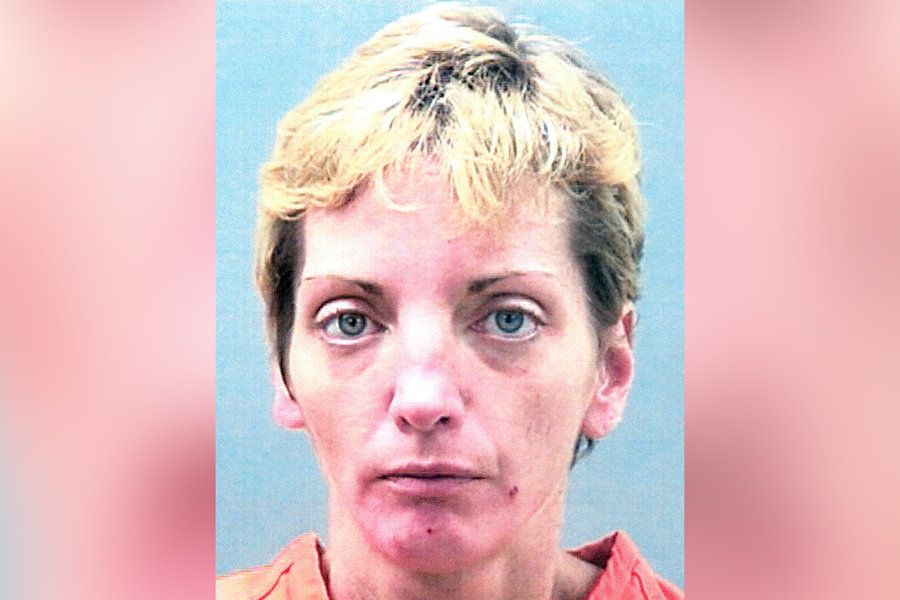 Kim was convicted in December 2004 of murder, conspiracy to commit murder, and aiding in murder and was sentenced to 115 years in prison. Paul was also charged with first-degree murder and sentenced to 85 years. Kim appealed against her conviction, and a Porter County judge re-sentenced her to 85 years in February 2008 after discarding her original sentence. According to official court records, Paul died in prison, while Kim, in her late 50s, is serving her sentence at the Rockville Correctional Facility. Her earliest release date is in August 2040.
Read More: Van Lee Terry Murder: Where is Robert Ziegler Now?