What are some good free movies on youtube? Read on .. We all know how difficult it is to watch free movies online. Every cinephile tries to find all possible ways he or she can lay hands on a good copy of film that can be watched online, preferably for free. This is when websites like YouTube comes in as a saviour. There are countless classic movies available on YouTube for free and all you've got to do is search for the title of your movie and there you go! You can watch your favorite flicks from the comfort of your home. With that said, you all know, we, at The Cinemaholic, like to serve our readers as much as we can. Therefore, we are presenting today the list of top movies you can watch on YouTube for completely free. So, watch these great films and thank us later.
Disclaimer: Some of the below listed free online movies may not have been uploaded by their legal owners. The Cinemaholic takes no responsibility for their copyright or legal ownership.
15. Monster (2003)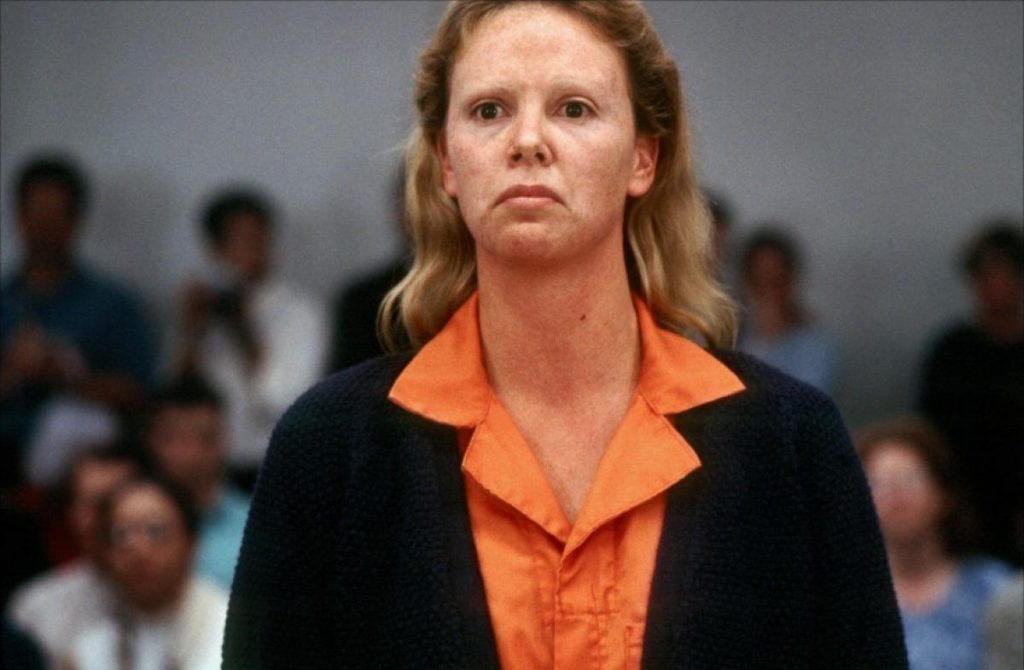 'Monster' chronicles the life of the real life serial killer Aileen Wuornos who was executed in Florida in 2002 for murdering six men in the late 80s and the early 90s. The central character is played by Charlize Theron who delivers one of the greatest screen performances of the century in an immensely demanding role, emotionally and physically, that pushed her to such devastating psychological extremes. It's an incredibly well made film, replete with solid performances and some deeply emotional moments that would haunt you for a long, long time.
Watch it here.
14. Charade (1963)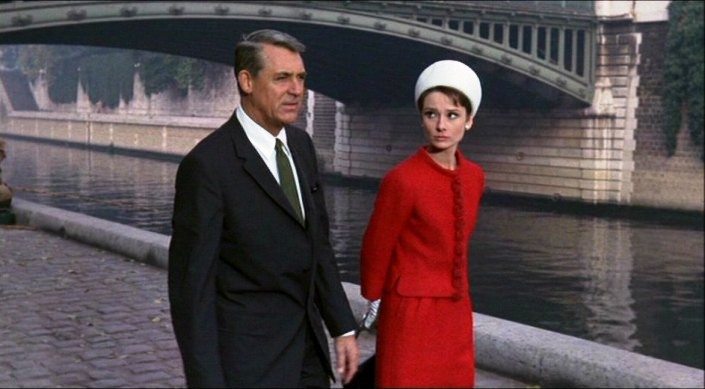 This Stanley Donen classic is a must watch if you are into romantic mystery thrillers. The film tells the story of a woman whose husband is murdered by a group of men who are pursuing her. She seeks the help of a man who confesses that he is the brother of one of the accomplices in the crime. Things turn increasingly complex in a wildly fascinating blend of genres and a fierce display of technical prowess. The great Audrey Hepburn is amazing here, displaying graceful vulnerability and tension and Cary Grant brilliantly manages to stand up to her with his impeccable charm and charisma that defines the tone and atmosphere of the film.
Watch it here.
13. The Omen (1976)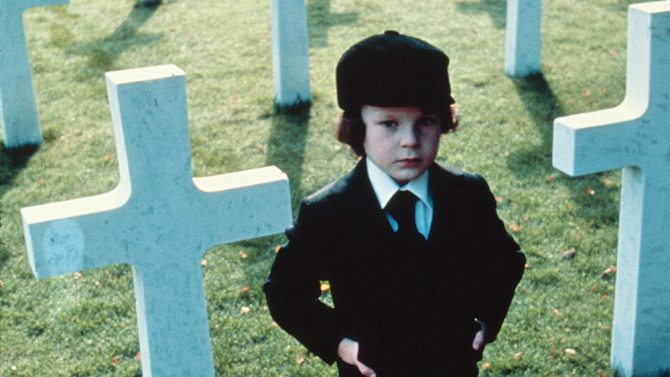 I remember watching 'The Omen' as a 6 year old and not being able to sleep for days. It doesn't scare me now instantly the way it did back then but it continues to haunt me with its disturbing emotional content. The film tells the story of a couple who adopt a child after the death of their first born. However, several mysterious events occur in the city and in their neighborhood and they eventually discover their kid's origin and his connection to the events. The film features several disturbing scenes, deemed too violent for its time, including a hanging scene and the famous decapitation scene that are sure to haunt you in your sleep. Easily one of the best horror movies you can watch online for free.
Watch it here.
12. Notorious (1946)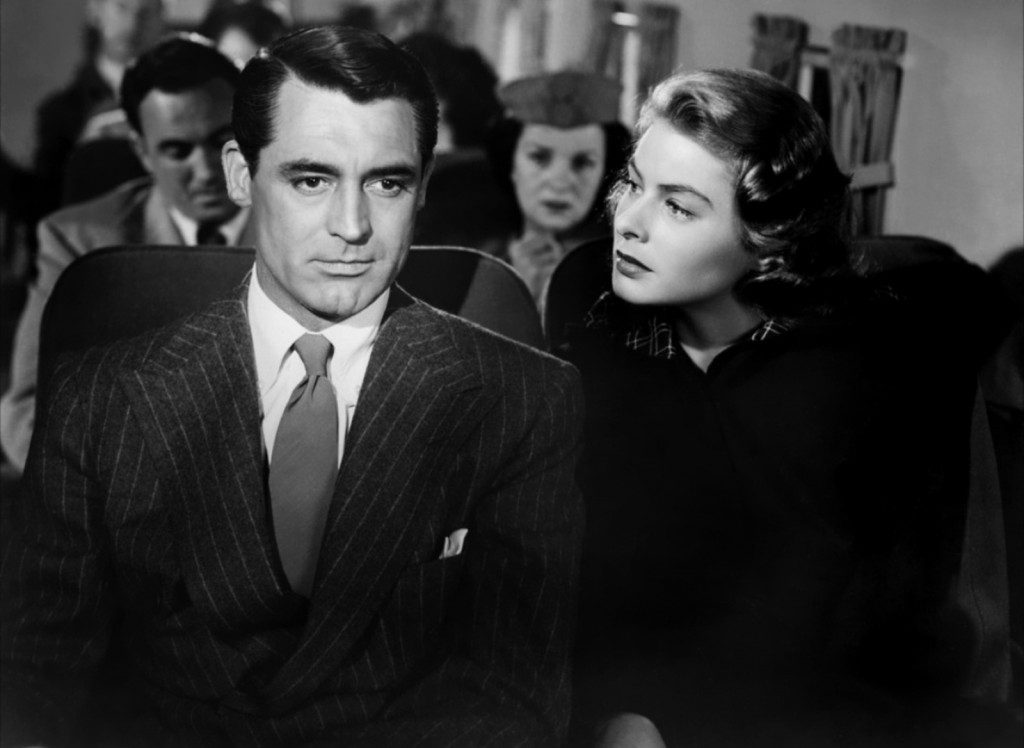 It's amazing how this Alfred Hitchcock gem remains overlooked even among the most staunch fans of the director. 'Notorious' follows a German who is tasked with the job of spying on a group of Nazis. The film stars Ingrid Bergman, Cary Grant and Claude Rains in the lead roles and it basically revolves around their characters' relationships with each other. There are numerous great scenes and pioneering filmmaking techniques that Hitchcock uses here such as the tracking shot of Ingrid Bergman that culminates in a close-up of a key tucked in her hand, the iconic 2 and a half minute kissing scene and so on. While the film was praised at the time for its thematic richness and strong characterization, Hitchcock's subsequent movies have come to overshadow this classic.
Watch it here.
11. Nosferatu (1922)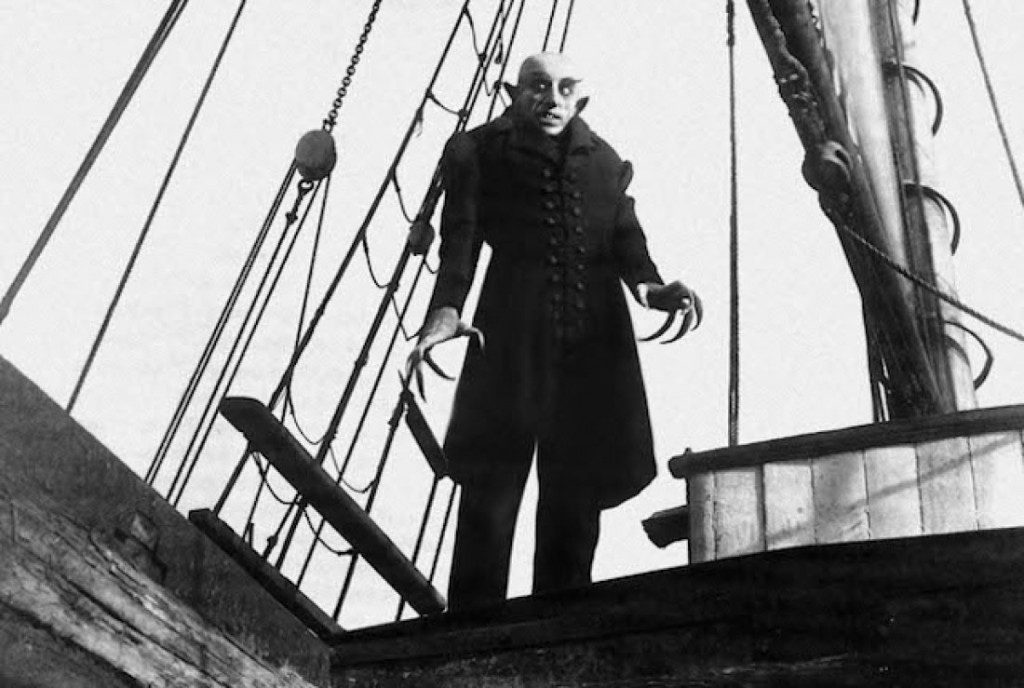 'Nosferatu' is the ultimate Dracula movie. This was the film that set the standards for the horror genre and paved the way for vampires and draculas who'd wreck our sleep in the years to follow. Directed by the great F.W. Murnau, the film was an unauthorized adaptation of Bram Stoker's Dracula and follows a murderous vampire that relentlessly kills people. Despite being well accustomed to the genre, the film still comes off as a genuinely creepy horror because of its raw intensity and tense atmosphere. Films with more disturbing visual content have come but nothing came close to the visceral brutality of 'Nosferatu'.
Watch it here.
10. M (1931)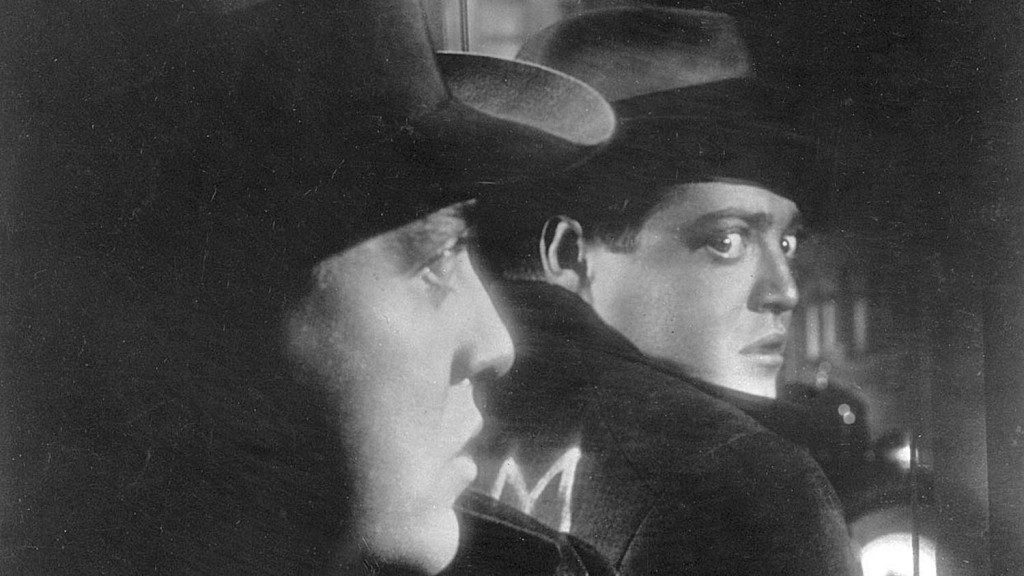 Fritz Lang's iconic thriller laid the foundations for the genre but has also managed to stand the test of time like very few films. 'M' follows the manhunt for a brutal child murderer, conducted by the criminal underworld and the police. It's such an ingenious work of art that it challenges most modern day thriller flicks with its staggering originality and inventiveness. Lang himself considers this to be his greatest work and famously said to a reporter that he made the film "to warn mothers about neglecting children. The atmosphere is genuinely creepy here unlike most modern day horror movies that rely on trite jumpscares and mindless bloodshed. It's hauntingly dark, frightening and endlessly captivating.
Watch it here.
9. The Kid (1921)
Often rated as one fo the greatest films of the silent era, 'The Kid was Charlie Chaplin's first full-length film as a director. It follows Chaplin's Tramp who takes in abandoned baby and raises him as his own. The film was noted for its innovative blend of comedy and drama and lays the foundation for Chaplin's cinematic vision that he would later go on to expand in the years to follow. It's such a deeply touching piece of pure human drama that strikes a chord in you with its endearing simplicity and humanity. It's a must watch and might just be the perfect starting point to explore the great man's highly revered oeuvre.
Watch it here.
8. Monty Python and the Holy Grail (1975)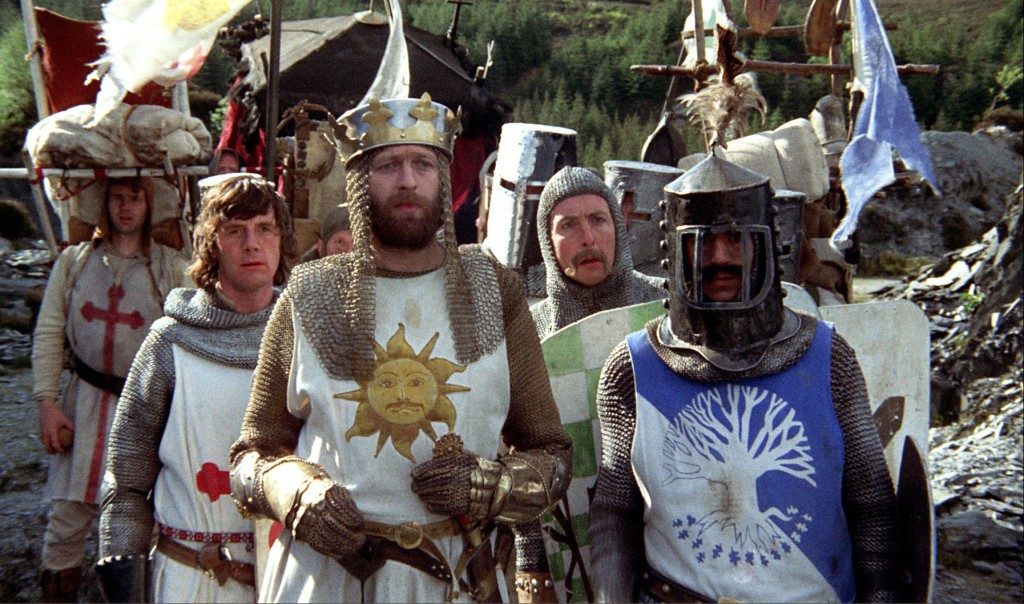 This absurdist comedy drama defines absurdity and provokes you with its ludicrous charm and silliness. It features the revered British comedy group, Monty Python and parodies the legendary journey of King Arthur, seeking the Holy Grail. The film is noted for its absurd eccentricity and wildly over-the-top that initially puts you off but eventually grows on you with time. While not a big success at the time of its release, it went on to garner massive cult following and is today regarded as one of the greatest comedy dramas ever made.
Watch it here.
7. Duel (1971)
Steven Spielberg's debut TV movie is about a businessman who is being chased off by a psychopathic truck driver who takes offense at being overtaken. The film features all the classic Spielberg-ian techniques that the master director would go on to display in his subsequent works. It's a lot more raw than his later works but still serves as a testament to his unmatched skills as a director. While most people know him as the director of 'Schindler's List', 'E.T' and 'Jaws', this is the one great film of his that hasn't received enough love which makes it a pretty good reason for you to watch it.
Watch it here.
6. Funny Games (2007)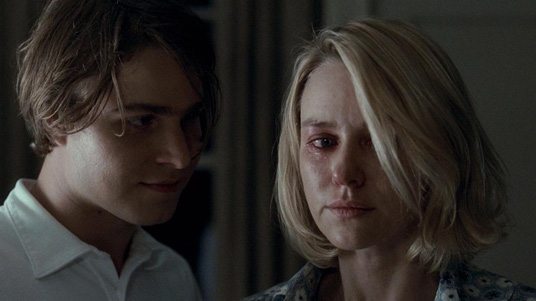 Michael Haneke is such a freaky genius that he uses Hollywood to spit right on its face. Like I've said before, 'Funny Games' isn't a film. It's a statement intended to awaken your passive cinematic sensibilities. It just tears its viewers apart, exposing their vulnerabilities and brutalizing them to such emotional torture but in the end it comes off as a startlingly optimistic exercise as it opens you up to the various kinds of cheap exploitation filmmakers resort to in the name of entertainment and forever changes the way you watch films. Many people have come out of 'Funny Games saying they "loved it" and it's this psychology that Haneke has masterfully exploited here. It's a film that deserves to be hated for what it is rather than loved for what it isn't. The original Austrian version isn't available on YouTube and so I had to go with the American remake but nevertheless it shouldn't make a difference as it's a shot for shot remake of the original and has almost equally good acting, if not better.
Watch it here.
5. The Past (2013)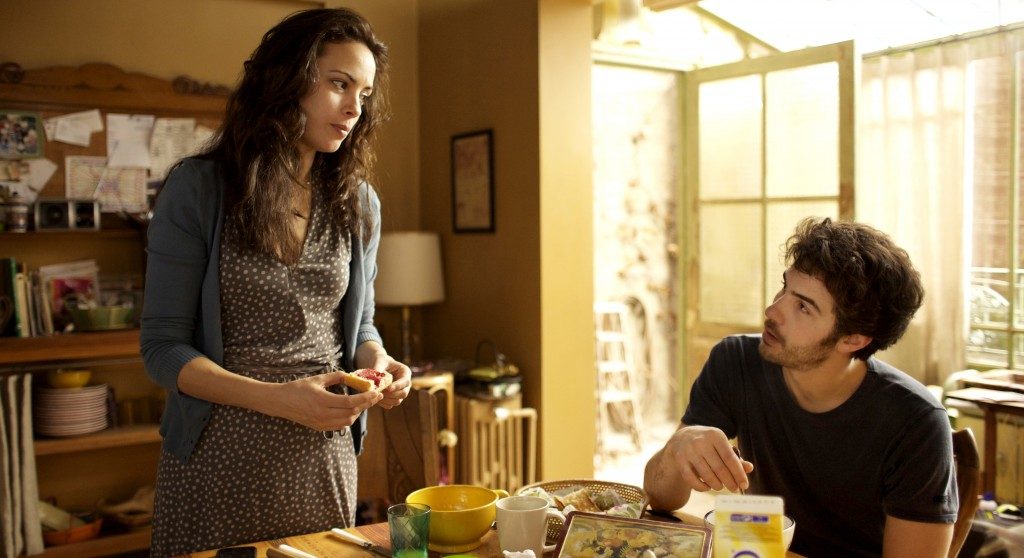 Nobody makes family dramas better than Asghar Farhadi. His films feature characters that are flawed, morally broken and devastated by the realities of life. Watching his films are like having a peek into your own lives and observing your actions and choices and this is what makes his films so powerful and deeply contemplative. 'Le Passe' can be viewed as somewhat of a spiritual sequel to his earlier masterpiece, 'A Separation'. The film is set in France and explores the moral conflicts of a family, broken by selfish choices they made in life that inevitably wrecked lives that were attached to them. Human lives, be it in France, Iran or America, are ultimately the same in all parts of the world and it's this devastating realization that makes 'The Past' such a powerful film.
Watch it here.
4. Fallen Angels (1995)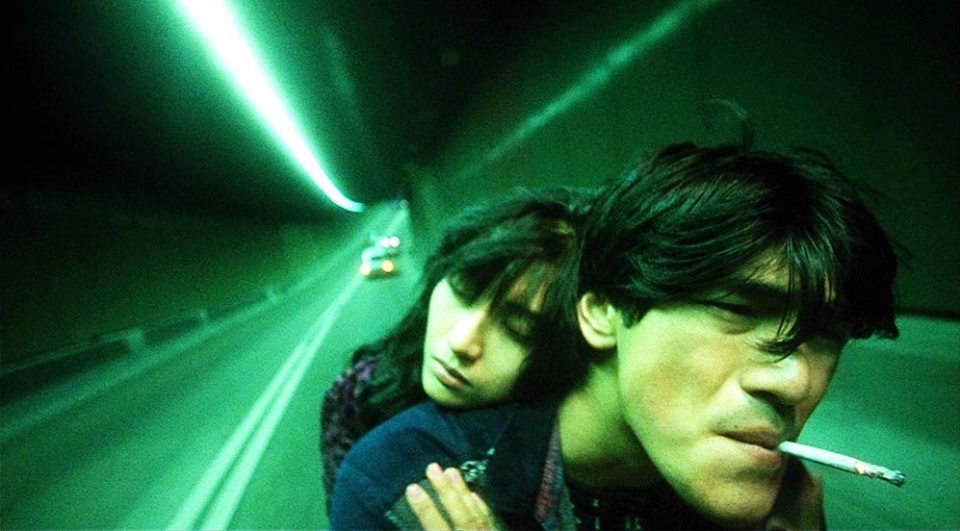 Wong Kar-wai's most underrated film is a love letter to the perennially lonely, desperate for the warmth of a shoulder to lie on. I've often felt that Wong Kar-wai's cinema is a celebration of love. Love happens not in lifetimes but in those fleeting moments that fade out like smoke blown out of a ciggarrette and 'Fallen Angels' captures that very moment of magical ecstasy that makes love the most intoxicating human emotion. 'Fallen Angels' was initially intended to be the third story in 'Chungking Express' but was later expanded into a film for itself. The film is properly subtitled in English and available in HD print on YouTube. So why wait? This is cinema at its most exhilarating.
Watch it here.
3. In the Mood For Love (2001)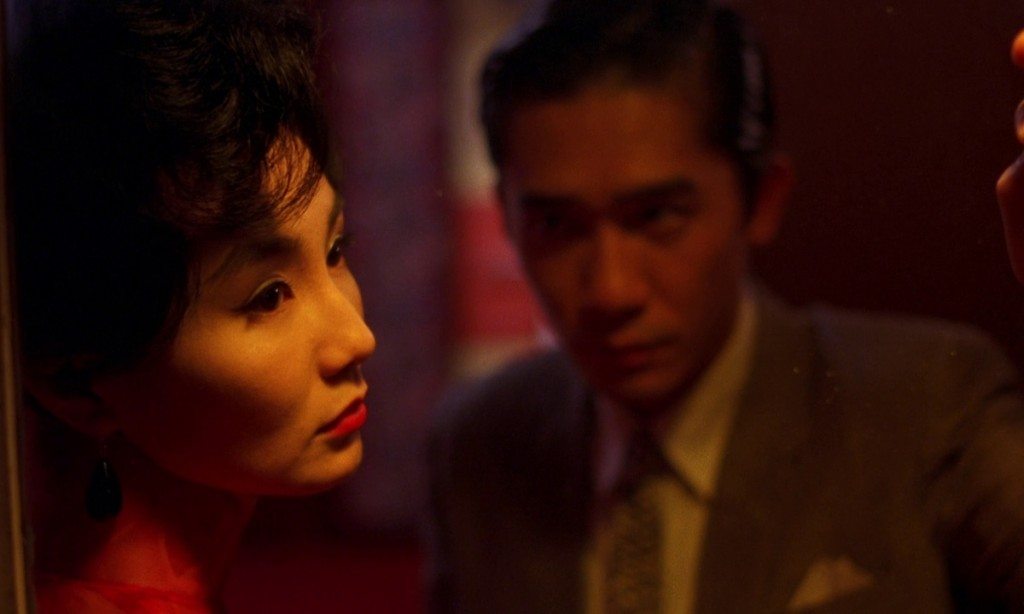 People often regard 'In the Mood For Love' to be Wong Kar-wai's greatest film. For Good reason. The underlying simmering love is unmissable in the film. The actors are charmingly seductive. Wong Kar-wai is such a genius that could make you fall in love with a song by repeatedly playing it everywhere in the film and I am not exaggerating when I say that Every piece of music will get stuck in your head for days after you watch the film.
Watch it here.
2. Andrei Rublev (1966)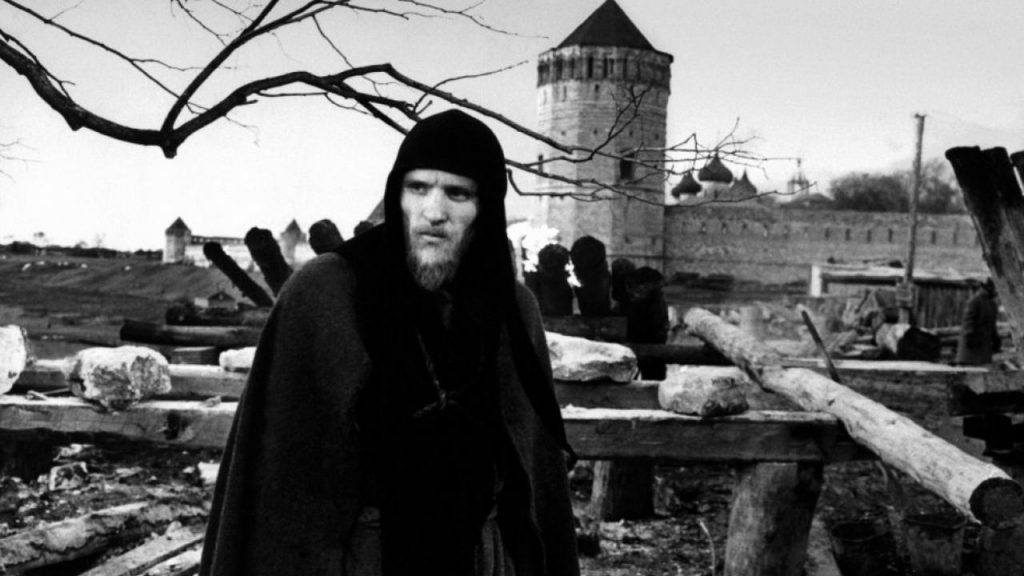 Often regarded as Andrei Tarkovsky's greatest work, 'Andrei Rublev' is a profoundly moving, tragic exploration of the human existence and humanity's relationship with art. The film reflects Tarkovsky's own personal vision of art, religion, faith, politics and is a deeply tragic portrait of a nation, belonging to a certain time, captured in all its emotional turbulence and conflicts. 'Andrei Rublev' is an astonishing work of art, brimming with humanity and one that deserves to be felt, experienced and reflected rather than being intellectualized. Unarguably one of the most profound works of cinematic art ever produced.
Watch it here.
1. The Wind Will Carry Us (1999)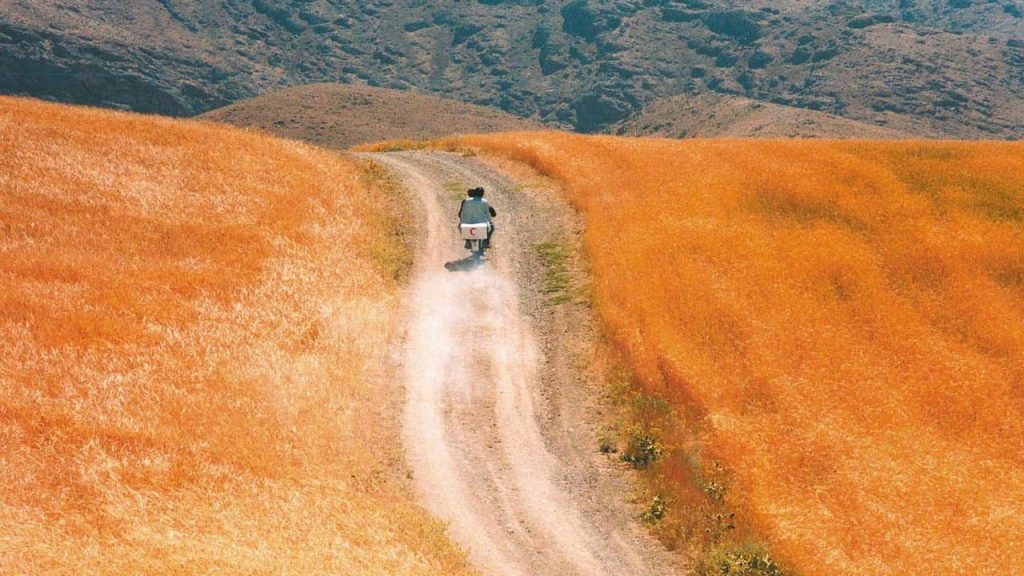 Most of Abbas Kiarostami's films are available on YouTube with English subtitles and so I am restricting to a few for the list. 'The Wind Will Carry Us' is a personal choice. It's a film that redefined my thoughts on what cinema could be and floored with me its endearingly generous display of raw humanity. The film has a minimalist plot that follows a group of reporters who arrive in a remote Kurdish village in order to cover the death of an old woman and document the villagers' mourning rituals. Replete with gorgeous visuals depicting the beautiful landscapes of the village and naturalistic conversations, the film questions the purpose of human existence and explores life and death in a way that leaves you in awe of its magical simplicity.
Watch it here.
Read More: Best Longest Movies of All Time