Investigation Discovery's 'People Magazine Investigates: Final Rodeo' chronicles how 16-year-old Gabrielle "Britney" Ujlaky was brutally raped and murdered in Spring Creek, Nevada, in early March 2020. Her body was discovered three days later, and the police arrested the perpetrator within a week of the heinous crime. However, the killer's identity shocked the victim's family and the community. If you want to learn more about this case, we've got you covered. Let's begin then, shall we?
How Did Gabrielle "Britney" Ujlaky Die?
Gabrielle Lynn Ujlaky was born to Alisha Tolhurst and James Ujlaky in Colorado Springs, Colorado, on June 4, 2003. She grew up in Spring Creek, Nevada, and attended Spring Creek High School. Her family described her as the perfect mixture of a caring, kind heart and a spicy salsa soul with a deep-rooted passion for horses. <Lovingly known as Britney, she loved to ride, did so as often as possible, and was the happiest when participating in some kind of cowgirl work. She was always ready to help with ranch work, including cattle brandings and drives.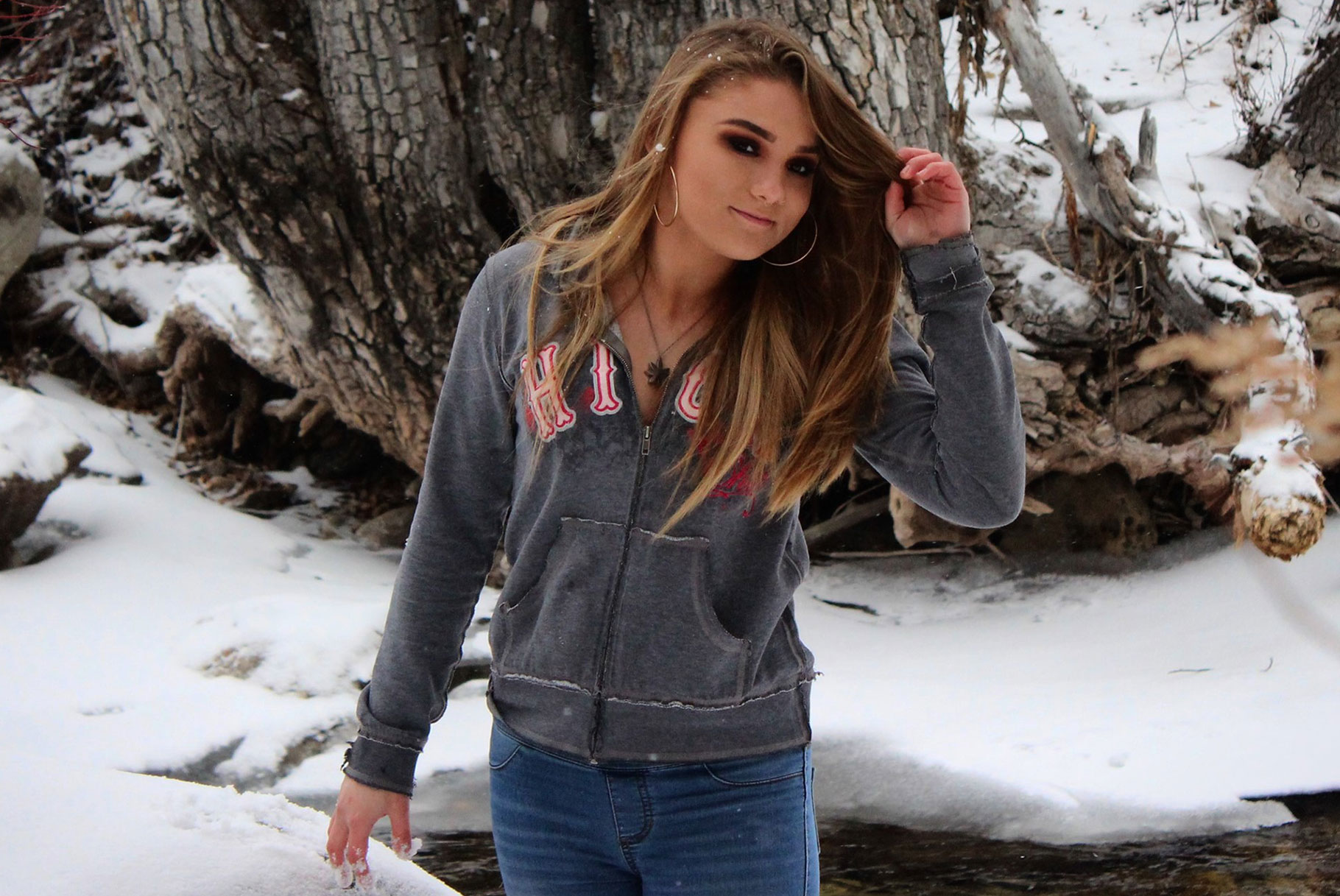 Britney spent almost all her leisure time at the 2U Ranch, lending hands in training, grooming, and feeding the horses. She also loved flowers and always picked one and gave it to whoever was around, saying, "No matter how bad a day you are having, a flower will make you feel better." Her mother, Alisha Ujlaky, described her teen daughter as a "bright, beautiful light" who loved horses, ranching, rodeos, and ATVs. She was also quite active on social media, adored experimenting with makeup, and aspired to enlist in the Navy one day.
However, not everything was well on the personal front, and Britney had switched to homeschooling in 2020, mainly because of bullying. Her best friend since childhood, Saquarra Ashby, recalled, "Just this year, everyone was being so mean to her. She was having a rough time." Hence, when the 16-year-old was reported missing on March 8, 2020, the police initially treated it as a runaway before taking it seriously. James Ujlaky stated he last saw his daughter at an Elko park where he was rehearsing with his band.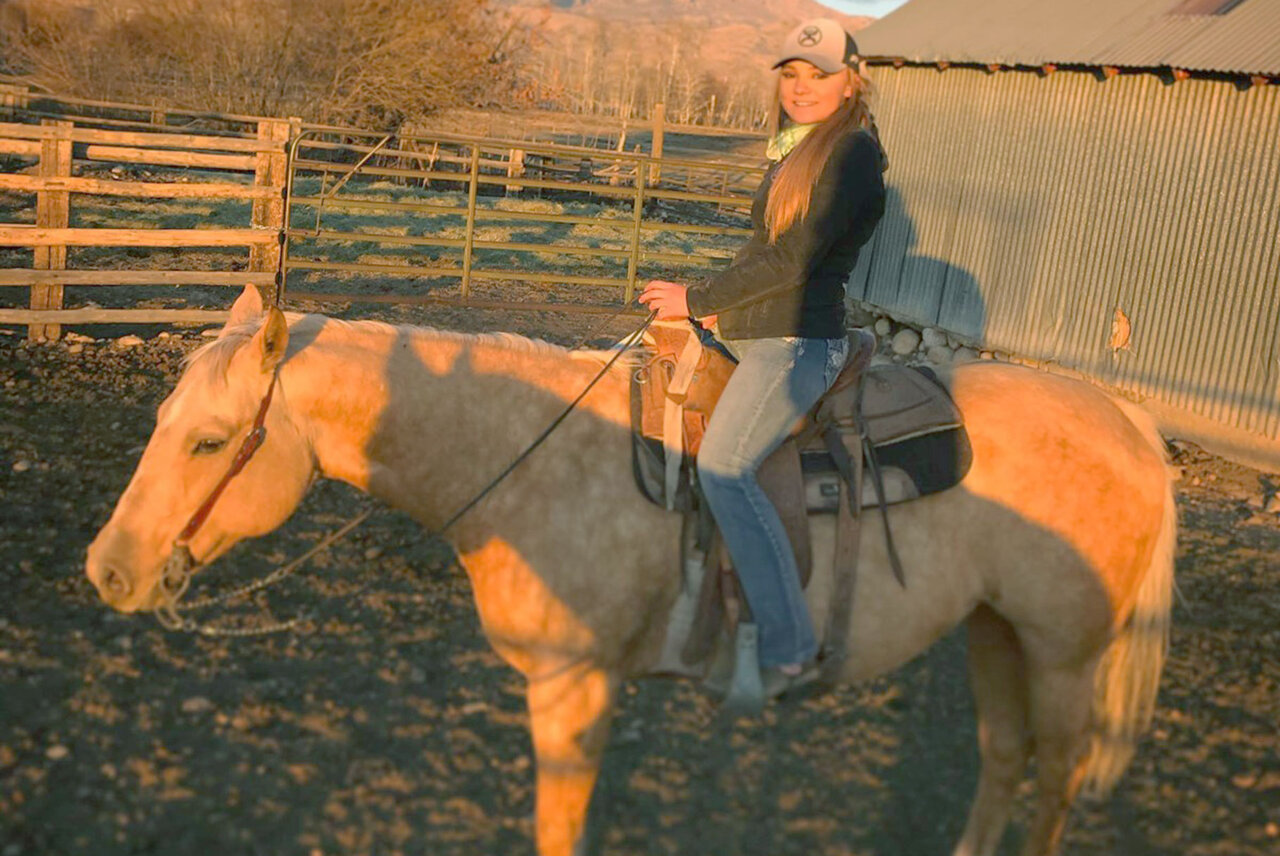 The police mounted a massive search, with community members and off-roading groups collaborating to help the authorities. It came to a tragic end on March 11 when Eric Thacker and William Copper, two members of the Ruby Mountain Rebels off-roading group, spotted a blue tarp off the dirt roadway in the Burner Basin area, about 15 miles northwest of Spring Creek. They discovered Britney's partially clothed body, and the coroner confirmed she had been raped and strangled before her throat was slashed, severing her carotid artery in half.
Who Killed Gabrielle "Britney" Ujlaky?
According to the show, Britney met Bryce Dickey while attending a local radio competition. He was described as compassionate and helpful, and Britney's parents adored him. She looked up to him like an older sibling, calling him her "big brother." Saquarra recalled, "Britney would say that he was like one of her closest friends, and she cared about him a lot, but besides that, she didn't talk about him." Alisha stated Bryce had been dating a girl for over two years but still hoped for a romantic relationship with Britney and had even proposed in early 2020.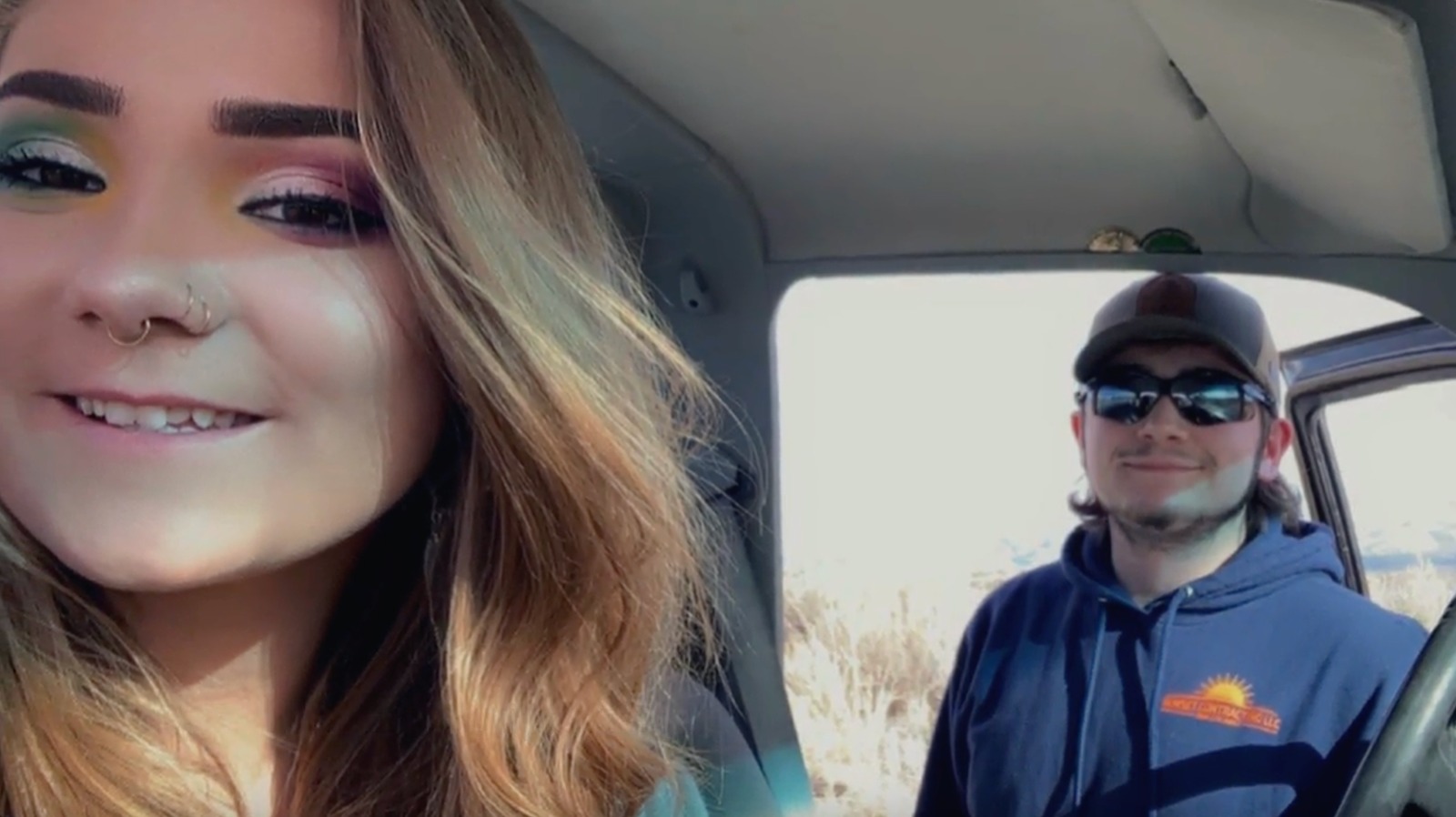 The police interviewed Britney's parents to learn the teen had invited Bryce, then 18, to attend her father's rehearsal sessions at Angel Park on March 8, 2020. James claimed Bryce had offered to drop her home, and the investigators questioned him to learn the pair had allegedly driven around for over three hours before she asked to be dropped off at Spring Creek High School to meet a "new friend." He alleged he dropped her off around 4:00 pm and saw her walking over to a green Ford F-150 pickup truck driven by a tall man wearing a cowboy hat.
Bryce had offered the same story to Britney's father and her friend, Cheyenne Fry. James stated, "I was repeatedly calling her all the way home, and I sent a text, 'Why aren't you answering my calls?'" Cheyenne also claimed, "Bryce called me and said Britney got into a dark Ford pickup truck, something was wrong, and I needed to call her. I continuously tried to call her." She also testified Britney messaged her on Snapchat on March 8, appearing disoriented in her final messages.
However, the police soon began suspecting Bryce after finding inconsistencies in his statement. Video surveillance showed his car driving east, past the high school parking lot entrance, thus contradicting his claims. They also could not find the unknown "tall cowboy" with the green pickup truck and believed the teen falsified the story. One of the most damning pieces of evidence against Bryce was a used condom discovered at the crime scene that matched his and Britney's DNA.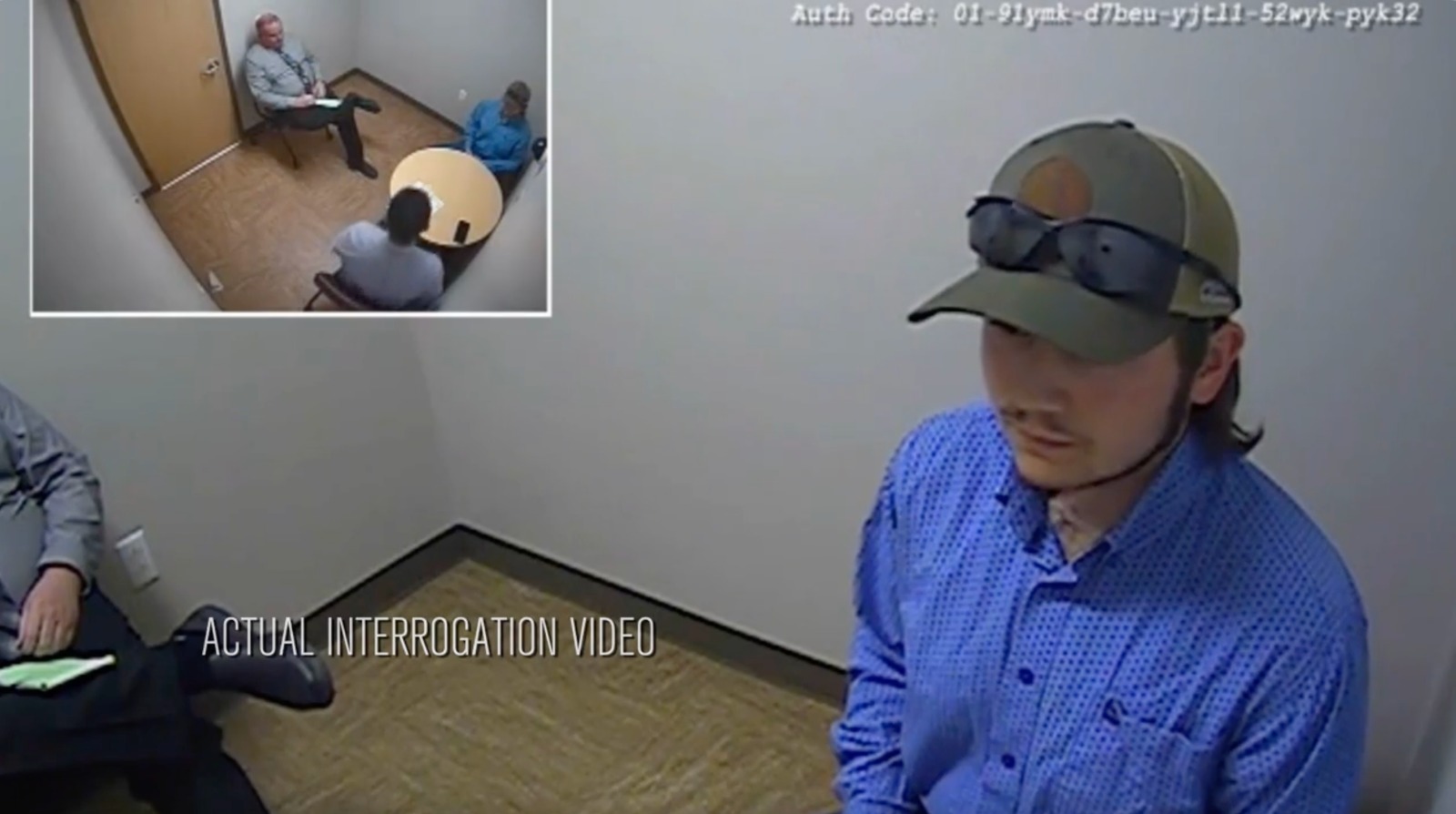 Bryce had claimed he never had intercourse with the victim but changed his story, claiming he did have consensual sex with her on March 8. However, Britney's friends and family maintained she never had any interest in a romantic or physical relationship with him. The detectives executed search warrants for his residence and car and found a pair of bloody boots in his closet that further linked him to the murder. They also retrieved a knife — the alleged murder weapon — and a blood-stained sweatshirt in his truck's toolbox.
Where is Bryce Dickey Now?
Around a week after Britney's body was discovered, Bryce was arrested and charged with open murder with using a deadly weapon, or in the alternative, felony murder during a sexual assault or attempted sexual assault using a deadly weapon. Bryce pleaded not guilty to all charges, and his defense counsel maintained their client was innocent during the 2022 trial. Defense attorney Gary Woodbury stated, "You will not hear any evidence that anybody anywhere saw Bryce Dickey kill Britney Ujlaky."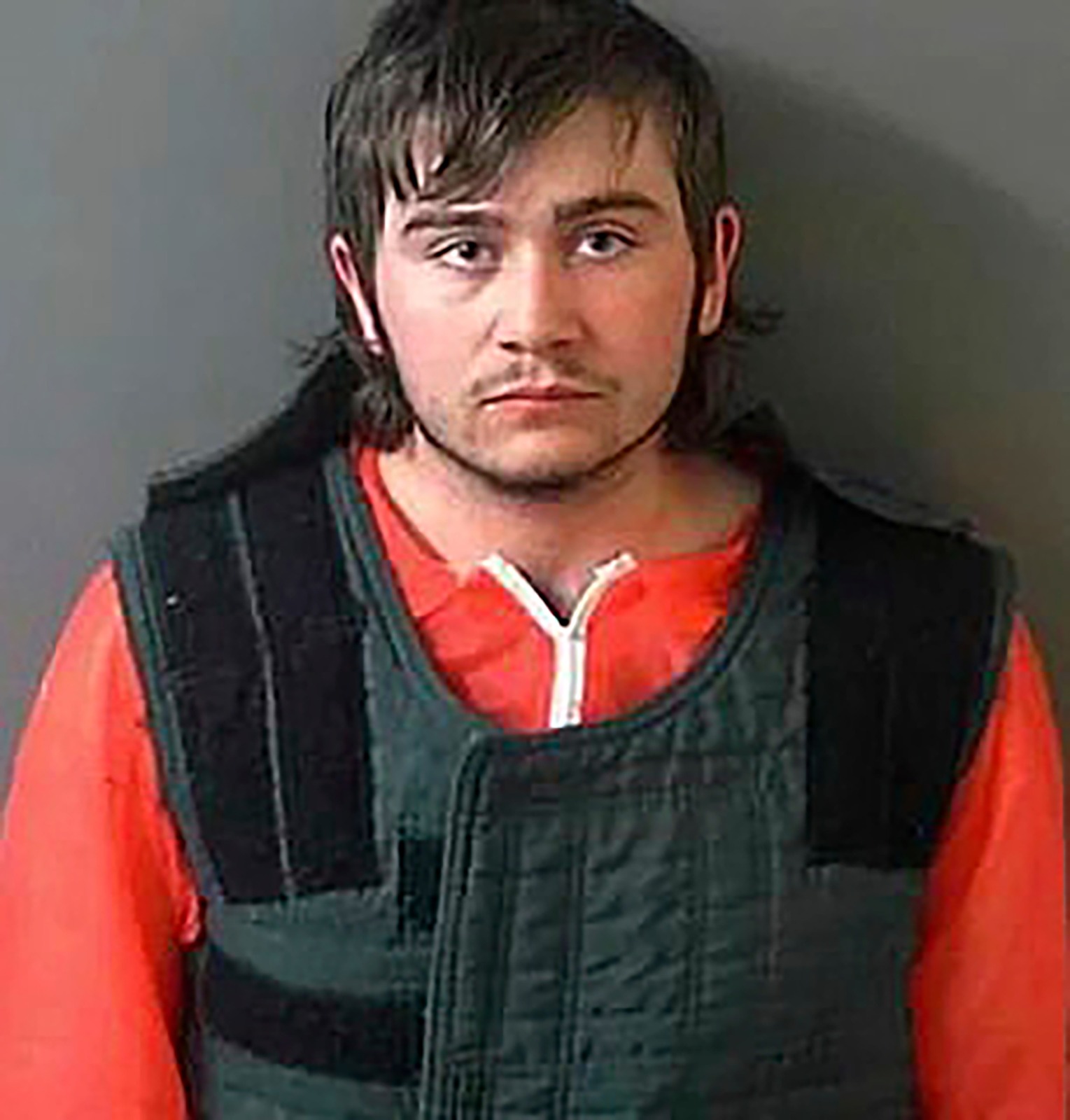 However, the prosecution highlighted the forensic evidence and even presented a former girlfriend, who alleged he had repeatedly exhibited violence, choking her at least four times. He was convicted and sentenced to life with parole after 20 years for the murder charge. He also received 20 years for each deadly weapon enhancement and life with parole possibility after ten years for sexual assault, bringing his aggregate sentence to life with the possibility of parole after serving 70 years. The 21-year-old is incarcerated at the Lovelock Correctional Center.
Read More: Thad Reynolds Murder: How Did He Die? Who Killed Him?