Gal Gadot is an Israeli actress, model, and film producer. At the age of 18, she was crowned Miss Israel 2004. She then served two years in the Israel Defense Forces as a combat instructor and began studying law and international relations at IDC Herzliya college while building up her modeling and acting careers.
She began modeling in the late 2000s, and made her film debut in the fourth film of the 'Fast and Furious' franchise, 'Fast & Furious' in 2009, as Gisele. Her role was expanded in the sequels 'Fast Five' in 2011 and 'Fast & Furious 6' in 2013, in which her character was romantically linked to Han Seoul-Oh. In the films, she performed her own stunts. She also appeared in the 2010 films 'Date Night' and 'Knight and Day'.
She went on to earn worldwide fame for portraying Wonder Woman in the DC Extended Universe, beginning with 'Batman v Superman: Dawn of Justice' in 2016, followed by the solo film 'Wonder Woman' and the ensemble 'Justice League' both in 2017. She received swordsmanship, Kung Fu kickboxing, Capoeira, and Brazilian Jiu-Jitsu training in preparation for the role. As a result, her performance as the superhero, which is the first time for the character on film, was hailed as one of the best parts of the otherwise poorly-received film. In 2018, she was included on Time's annual list of the 100 most influential people in the world.
At this point, the question that might be circling your mind is what is the next Gal Gadot project? Well, the good news is that we have a clear answer to that question. Here's the list of upcoming Gal Gadot films and television shows scheduled to release in the near future. We can only hope that the latest Gal Gadot projects would be as good as some of her recent ones.
Read More: Upcoming Jennifer Lopez Movies
5. Wonder Woman 1984 (2020)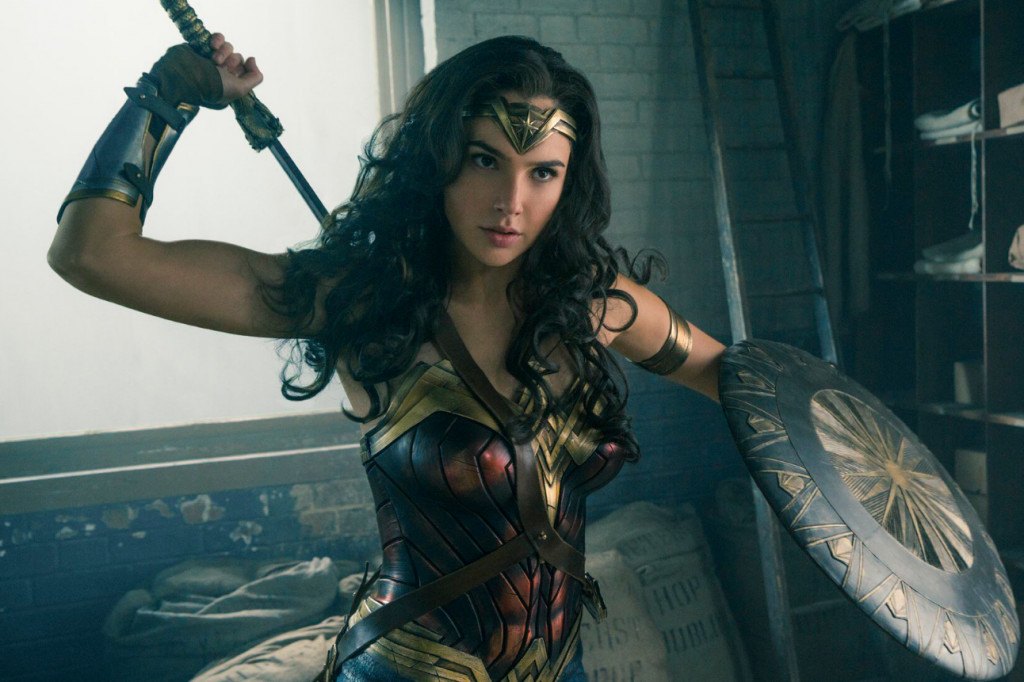 'Wonder Woman 1984', also known as 'WW84' is an upcoming American superhero film based on the DC Comics character Wonder Woman, distributed by Warner Bros. Pictures. It is intended to be the sequel to 2017's 'Wonder Woman' and the ninth installment in the DC Extended Universe (DCEU). It is being directed by Patty Jenkins and written by Jenkins, Geoff Johns, and David Callaham, from a story written by Johns and Jenkins. It stars Gal Gadot in the title role, with Chris Pine, Kristen Wiig, Pedro Pascal, Connie Nielsen and Robin Wright in supporting roles. It is the fourth live-action theatrical film featuring the titular character, following 'Batman v Superman: Dawn of Justice', 'Wonder Woman', and 'Justice League', and will be the second full-length feature film centered around the character.
Discussion of a sequel began shortly after the release of the first film in June 2017, and the decision to proceed was confirmed the following month. Principal photography began in June 2018, with filming taking place at Warner Bros. Studios, Leavesden in the United Kingdom, as well as the District of Columbia and Northern Virginia in the United States, London and Duxford, England in the UK, Tenerife and Fuerteventura in the Canary Islands, and Almería in Andalucía, Spain, and is scheduled to be completed by December 2018. 'Wonder Woman 1984' is scheduled to be released in the United States in RealD 3D, Dolby Cinema and IMAX 3D on June 5, 2020.
Read More: Upcoming Tina Fey Movies
4. Red Notice (2020)
'Red Notice' is an upcoming American action comedy thriller film written and directed by Rawson Marshall Thurber. The film stars Dwayne Johnson and Gal Gadot. The film is scheduled to be released on November 13, 2020, by Universal Pictures.
'Red Notice' will put Johnson back in the main saddle under the direction of Rawson Thurber after the two previously teamed up for 'Central Intelligence' and 'Skyscraper'. Production on the movie is expected to start next year, according to latest reports. The title refers to a notice issued by Interpol (the International Criminal Police Organization) listing persons who are wanted for extradition.
Read More: Upcoming Shailene Woodley Movies
3. Death On The Nile (2020)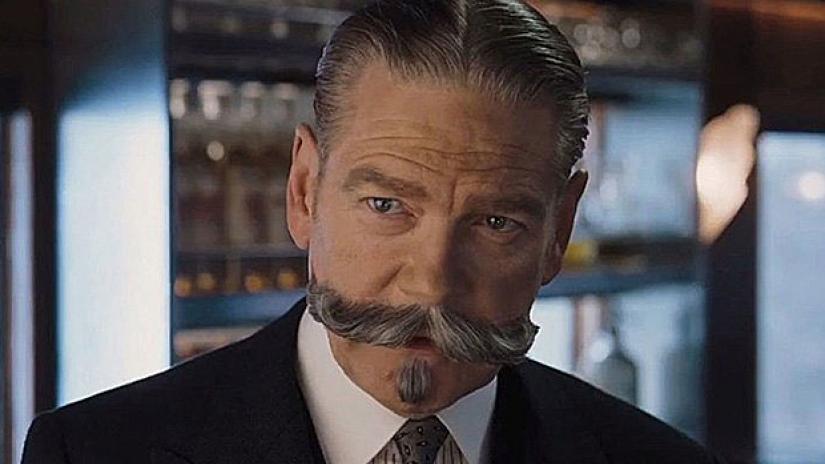 'Death On The Nile' is an upcoming movie based on celebrated author Agatha Christie's novel of the same name. The new movie will chronicle detective Hercule Poirot's vacation in Egypt where he discovers a murder on a cruise on the Nile as a love triangle goes bad. The movie is supposed to be the cinematic sequel to the 2017 movie 'Murder on the Orient Express'.
Kenneth Branagh will be returning as director and is expected to reprise his role as detective Hercule Poirot. Tom Bateman is set to return as Bouc. Gal Gadot and Armie Hammer are also attached to star. Gal Gadot will be seen in the role of Linnet Ridgeway Doyle – a rich heiress who gets mixed up in another whodunit. The book has been previously adapted into a 1978 film, with Peter Ustinov as Poirot along with Bette Davis, Mia Farrow, Maggie Smith, among others.
'Death On The Nile' is set aboard a luxury steamer in 1930's Egypt as Poirot reluctantly tries to help Doyle with a stalking case that quickly turns into a murder mystery. Just like 'Murder On The Orient Express', Poirot is trapped inside with a bunch of passengers who all might be suspects, and it's up to him and his mustache to figure it all out before the ship reaches port. 'Death On The Nile' is heading for release on October 9, 2020.
Read More: Upcoming Emilia Clarke Movies
2. Untitled Hedy Lamarr Project (2020-)
Having played Wonder Woman from the comics, Gal Gadot is all set to play the part of a Jewish woman who is often referred to as the real-life 'Wonder Woman', for her contributions to technology, and her inventions. The biographical drama series where the Israeli star is set to appear does not have a working title yet but is going to focus on the life of Hedy Lamarr. The 20th-century woman started off as an actress and eventually became involved in the Second World War.
Lamarr, born Hedwig Kiesler, managed to start her career in Czechoslovakia in the early 1930s before she left her husband, a wealthy Austrian ammunition manufacturer, and moved to Paris. While in London, she met Louis B. Mayer, the head of Metro-Goldwyn-Mayer studio, who offered her Hollywood roles, which led to projects like 'Algiers' and 'Comrade X'. Lamarr was also an inventor who went on to develop a radio guidance system along with composer George Antheil. At the beginning of WWII, this system helped Allied torpedoes, using full-spectrum and frequency. Some aspects of their work went on to be used in Bluetooth and WiFi technologies, earning them a place in the National Inventors Hall of Fame in 2014.
Gadot should be perfect for the role, considering her life, too, has included a mixture of acting and modeling with military duties. The series is slated to air sometime in 2020 on Showtime. Gadot is also attached as an executive producer.
1. Justice League Part Two (TBA)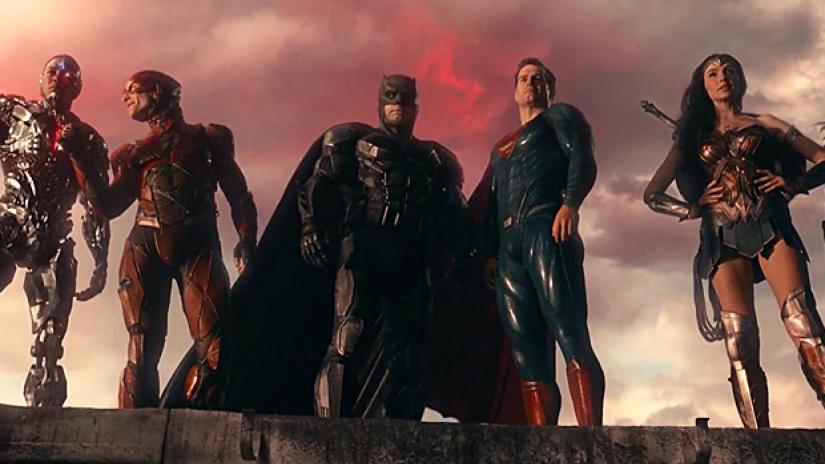 Ever since the first 'Justice League' movie came out, we have been waiting for the other shoe to drop, especially after the post-credits scene that teased a whole new problem the superhero team would have to face. However, since the first film did not do too well, DCEU decided to go another way, and focus on more origin stories, trying to make the tone of the movies a little lighter, therefore, more accessible to viewers.
That being said, 'Justice League Part Two' is in the pipelines, though it is sure to be some time before the movie comes out. If you are wondering why it is because both Ben Affleck and Henry Cavill have quit their roles as Batman and Superman. While Robert Pattinson is on board for the next Batman movie and could become part of the franchise, a Justice League without Superman is hard to imagine. Thus, we have to wait until a Superman is cast. However, Gal Gadot will be back as Wonder Woman. Now, we are left wondering if the movie will actually refer to the changed actors or just gloss over that part. We also have to wonder if the plot will follow Lex Luthor forming his own league with the likes of Deathstroke. If so, the sequel could promise that the heroes are going to meet some challenges and run into problems.
'Justice League Part Two' does not have a release date yet, but we are sure that Gadot will deliver a fine performance, standing out in her own right amidst talented stars.
ALREADY RELEASED
Ralph Breaks the Internet (2018)
'Ralph Breaks the Internet' is an American 3D computer-animated comedy film produced by Walt Disney Animation Studios and distributed by Walt Disney Pictures. It is the second installment of the 'Wreck-It Ralph' film series and the sequel to the 2012 film 'Wreck-It Ralph'. It is directed by Rich Moore and Phil Johnston, written by Johnston and Pamela Ribon, and executive-produced by John Lasseter, Chris Williams, and Jennifer Lee.
It features John C. Reilly, Sarah Silverman, Jack McBrayer, Jane Lynch, and Ed O'Neill reprising their roles from the first film, with Alan Tudyk returning to voice a new character, alongside new additions to the cast such as Gal Gadot, Taraji P. Henson, and Alfred Molina. The film released in the United States on November 21, 2018.
Between Two Ferns: The Movie (2019)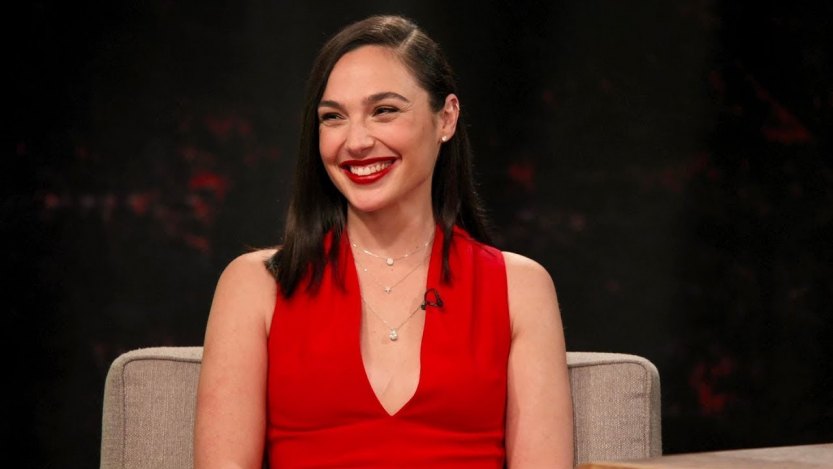 If you are a fan of Zach Galifianakis' quirky interviews in 'Between Two Ferns', then you will love the movie that is essentially based on the same concept. It came out on Netflix and follows Zach as an interviewer who aspires to make it big in television. While he tries to be a good interviewer, he ends up being unwittingly comical, which makes his show a hit. However, after a studio mishap, his boss straightens him out, telling him that he has to interview a certain number of celebrities within a particular time, to get his shot at primetime television.
Thus begins a road adventure featuring many of the funny interviews that made 'Between Two Ferns' a raging success. There are several celebrities who appear on the show, with Zach taking on an almost hostile demeanor while questioning them. Gal Gadot is one of the celebrities who Zach interviews. However, the actress appears as herself only once Zach has made it big. Thus, she is not subjected to Zach's unscrupulous questioning. Nonetheless, the interview is enjoyable, as is the movie. 'Between Two Ferns: The Movie' released on September 20, 2019.