In a world where action games like 'PUBG MOBILE' and 'Call of Duty Mobile' dominate the mobile gaming landscape, 'BitLife – Life Simulator' is a text-based life simulator game that is generating a lot of hype, even hitting the top of the Apple App Store's charts. Developed by CandyWriter LLC' 'BitLife' initially released in 2018 for iOS and Android. 'BitLife' follows in the rich tradition of text-based video games such as 'Planetfall', 'The Oregon Trail' and 'Zork'.
The game starts off with the player in control of a random character, with randomized characteristics such as name, gender, hair, city/country of residence etc. The game then lets the player make decisions for their character by repeatedly throwing them in totally random, and often humorous situations. As you navigate through life with your character, the main goal of the game is to ensure your character's continued existence by not letting their health fall to zero. If you enjoy 'BitLife', or happen to like the idea of the concept behind it, here's six more similar games that will surely pique your curiosity. You can play these games like BitLife on PS4, Xbox One, Xbox 360, PC, iPhone, Android, mac or even online.
1. Life Simulator (2019)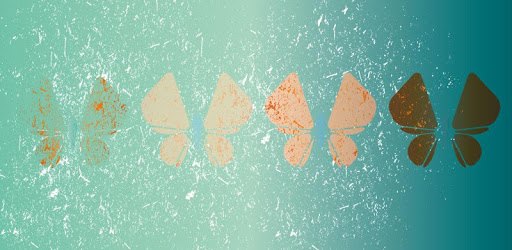 'Life Simulator' is yet another text-based life simulator game developed by kgapps. It is very similar to 'BitLife' in that it also features a completely randomized name, gender, nationality etc. for the player character. You also control your character's ageing process. However, 'Life Simulator' goes far more in-depth about your character than 'BitLife' ever does. It features extensive reports for your character's exercise, hygiene, personal care, etc., and allows you to micromanage every part of your virtual avatar's life. 'Life Simulator' undoubtedly provides a much more in feature rich experience compared to 'BitLife', but it does comes at the cost of simplicity. If you are a stats and spreadsheets nerd, you might just find 'Life Simulator' to be right up your alley.
'Life Simulator' is available for Android devices on the Google Play Store.
2. The Sims 4 (2014)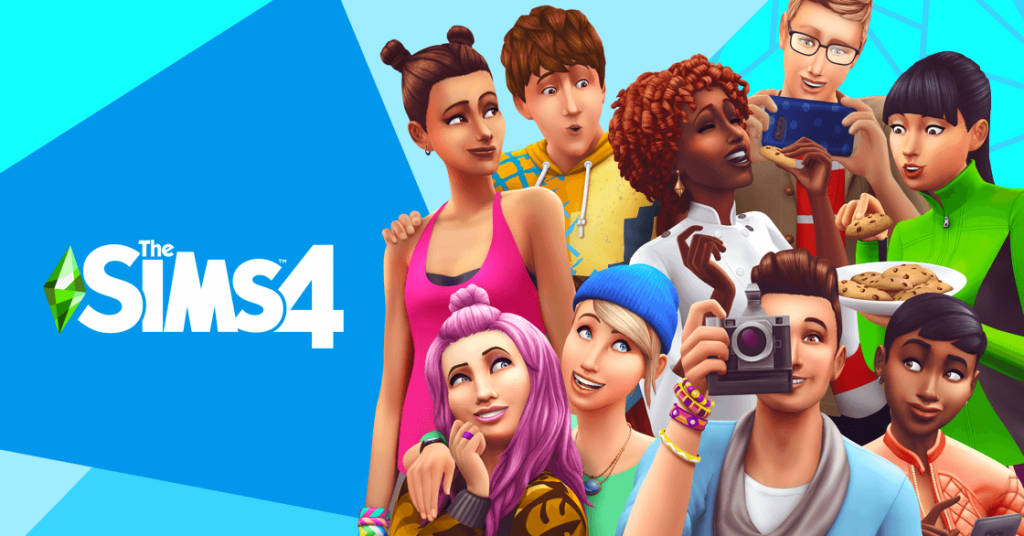 'The Sims 4' is the fourth entrant in the popular life simulation video game series which debuted with 'The Sims' in February 2000. Since it is a life simulation game, players start by creating their very own character called a "Sim" with full control over their physical appearance, clothing choices and personality traits. After creating a character players get to explore the world of 'The Sims 4' vicariously through their virtual avatar, complete with the option to take up a job, get married, start a family, break the law and even get sent to prison.
You can also control the lives of multiple characters, all with the ability to effectively multitask, plan ahead and even pause the game if you feel the need to do so. Unlike 'BitLife', 'The Sims 4' is not a text-based game. It is a fully 3D experience where players get to fully control the movements and actions of the player character. Nevertheless, it scratches the same itch by allowing you live out your wildest fantasies inside a video game.
You can play 'The Sims 4' on PC, macOS, PlayStation 4 and Xbox One.
3. Stardew Valley (2016)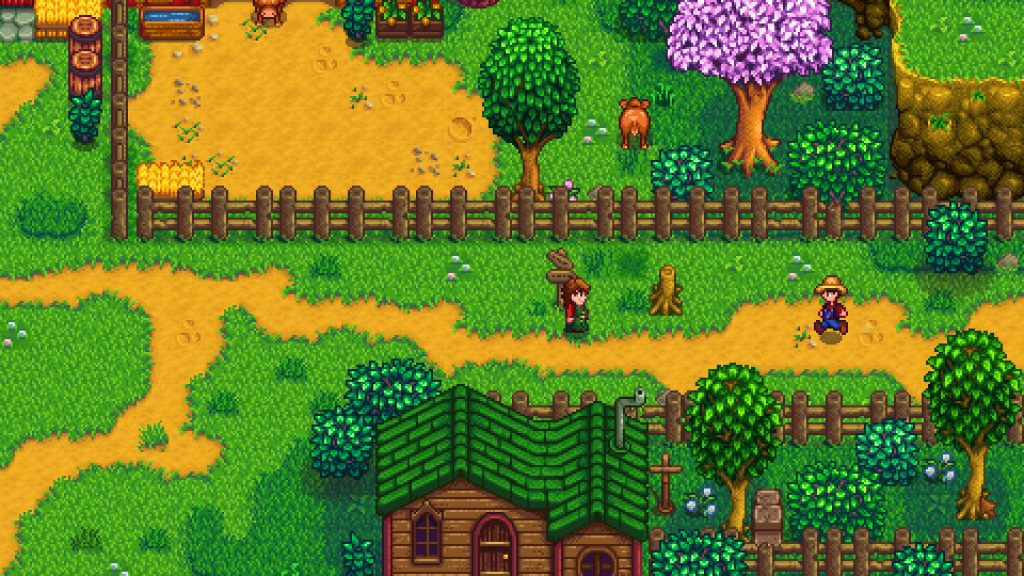 'Stardew Valley' is a farming and life simulation game developed by Eric Barone, who also goes by the moniker "ConcernedApe". The game puts you in the shoes of a young man who wishes to escape the hustle and bustle of the big city, and decides to take over his grandfather's decrepit old farm in a peaceful little village.
From there on, the game gives you complete freedom as to how you want to play, as you seek to build up your land, resources and relationships with other characters. 'Stardew Valley' features a delightfully colorful 2D pixel art graphic style, as well as four player cooperative play so that you can play with your friends as well. Since the game world is procedurally generated (randomly generated by the computer), 'Stardew Valley' offers virtually unlimited replayability for the farming and life simulator aficionados out there.
'Stardew Valley' is available on a variety of different platforms including PC, macOS, Linux, PlayStation 44, Xbox One, Nintendo Switch, Playstation Vita, iOS and Android.
4. Animal Crossing: Pocket Camp (2017)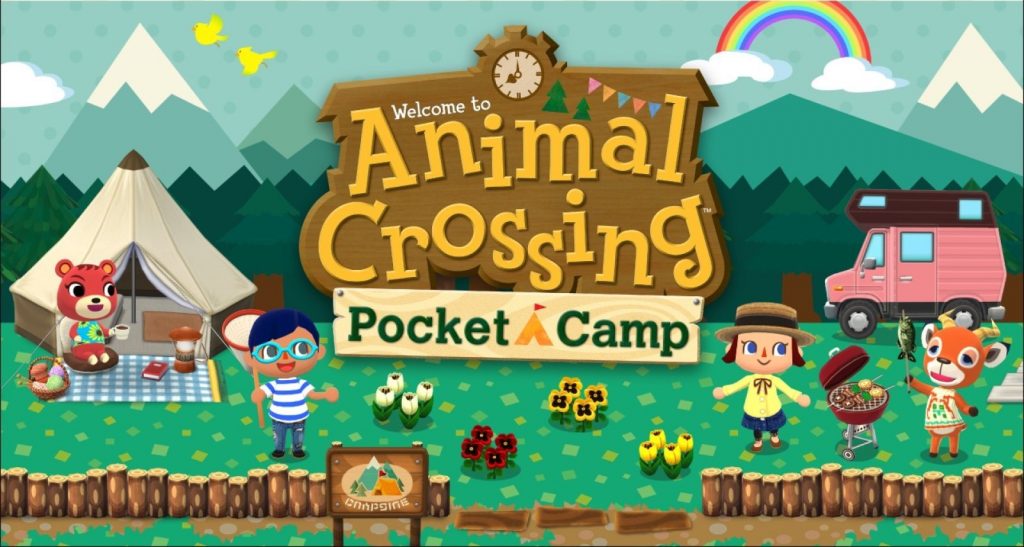 Developed by Nintendo EPD and NDcube and published by Nintendo, 'Animal Crossing: Pocket Camp' marks the debut of the long running 'Animal Crossing' series on mobile. The game is described as a social simulation mobile game due to a feature that allows players to interact with one another in a tiny campsite. Player interaction includes trade, camp decoration and performing small collective tasks. 'Animal Crossing: Pocket Camp' also features multiple exotic location for players to travel to, and a number of cute and cuddly digital avatars to choose from.
'Animal Crossing: Pocket Camp' is available on both iOS and Android.
Read More: Games Like Animal Crossing
5. Two Point Hospital (2018)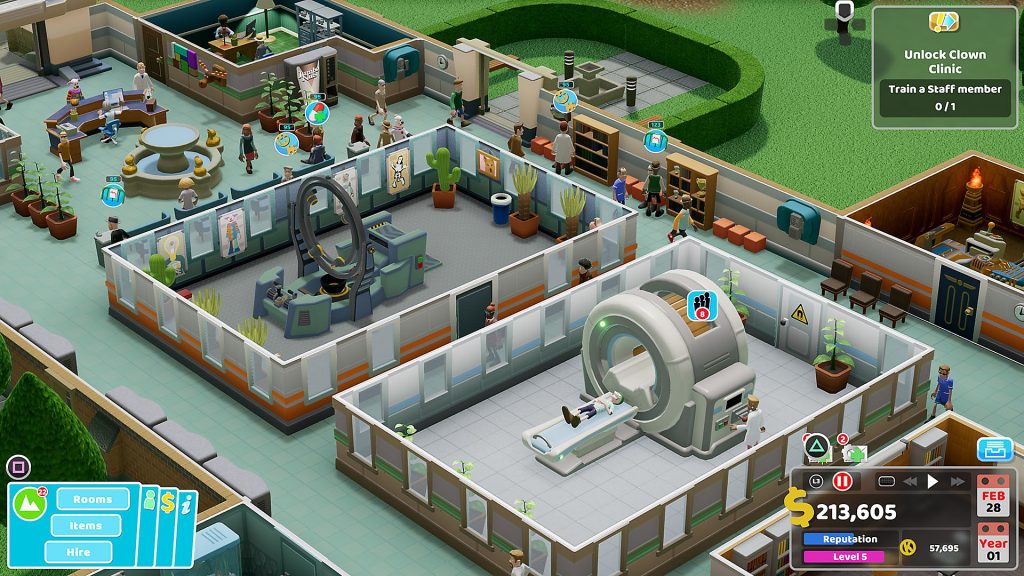 Released in 2018, 'Two Point Hospital' is a business simulation game developed by Two Point Studios and published by Sega. Similar to 'The Sims 4', 'Two Point Hospital' is a fully 3D game where players are tasked with designing, constructing and running a hospital. As a hospital manager, the player has to manage the needs and requirements of the hospital, hire doctors, nurses, janitors, receptionists and other staff and deal with the day-to-day of life inside a hospital.
Eventually, the player also has the option to expand and manage several hospitals at the same time. The game has a delightfully whimsical vibe, with players often tasked with intentionally ridiculous missions which keep the game fun and engaging. If you have ever harbored a secret desire to become a hospital manager, 'Two Point Hospital' is the game for you.
You can play 'Two Point Hospital' on PC, macOS, Linux, PlayStation 4, Xbox One and the Nintendo Switch.
Read More: Games Like Factorio
6. Reigns (2016)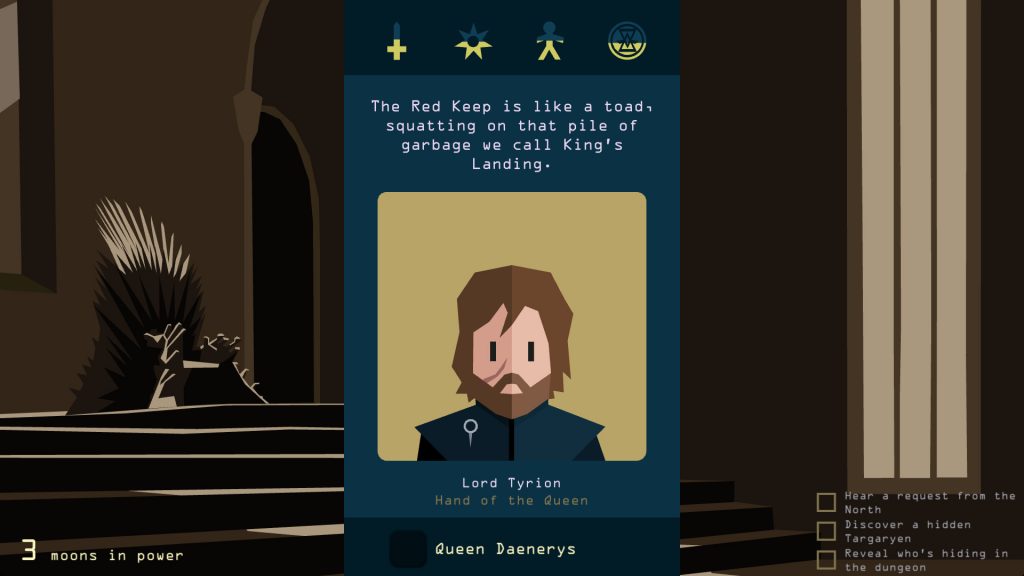 Reigns is a strategy and simulation video game developed by Nerial and published by Devolver Digital. Set inside a fictional world in medieval times, the player takes on the role of the supreme monarch of the kingdom. The king's advisors routinely give the player suggestions about what should be done, and the player must decide whether to accept or reject the advice by swiping left or right, Tinder style.
Every decision you make will have some impact and consequences in the world of 'reigns', and it is your job as king to maintain a healthy balance between the four pillars – the Church, the People, the Military and the kingdom's treasury. While the original 'Reigns' game was released way back in 2016, developer Nerial has since also released a sequel called 'Reigns: Her Majesty' and a 'Game of Thrones' based adaptation titled 'Reigns: Game of Thrones'. If you enjoy the simplistic, binary choice based nature of 'BitLife', 'Reigns' is a game you should consider.
'Reigns' is available on several platforms including PC, Android, iOS, Linux, macOS and Nintendo Switch
Read More: Games Like The Witcher