'Goblin Slayer II' or simply 'Goblin Slayer' season 2 episode 1 titled 'An Ordinary Spring Day' follows the titular protagonist as he plans adventures to hunt goblins with his ragtag group. Despite the differences and inexperience of some members of the team, the mission goes quite well and they manage to eradicate several goblin hideouts. After returning, Goblin Slayer reports to the Guild Girl. That's when he meets a young and enthusiastic boy who is excited to see him and desperately wants to learn the art of goblin slaying. However, the titular protagonist does not feel that the boy is ready for his training yet. Here's everything you need to know about 'Goblin Slayer II' or simply 'Goblin Slayer' season 2 episode 1. SPOILERS AHEAD!
Goblin Slayers Goes For an Adventure
Priestess looks excited in the morning, so the High Elf Archer enquires what makes her so happy. It turns out that she is excited that she is now entering her second year and can be a senior for the rookie adventurers who will be joining soon. Furthermore, the prospect of improving her rank from 9th to 8th also excites Priestess, who is looking forward to the opportunities that the new year has to offer. Meanwhile, High Elf Archer has received a letter from Noble Fencer who has decided to quit being an adventurer and shift her focus on helping as support instead. Interestingly, she is trying to set up a charity for new adventurers now.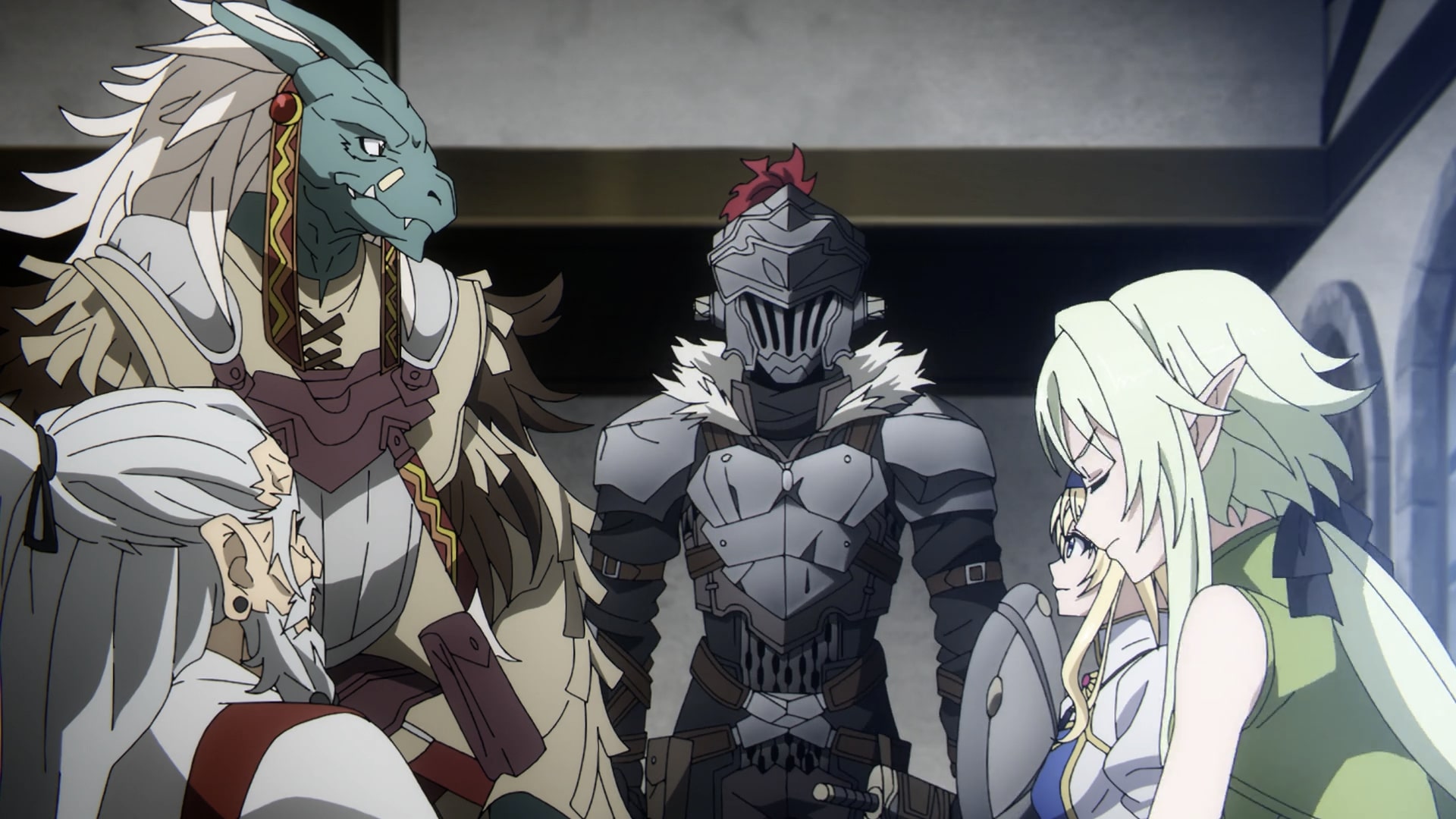 The Dwarf Shaman overhears their conversation when they start talking about guys trying to woo them and makes a remark that the duo does not appear to like. High Elf Archer does not hesitate and pokes fun at him in return. Soon more adventurers arrive at the guild and the atmosphere changes quickly. Just when they start wondering where is the Goblin Slayer, he walks into the room and everyone starts staring at him. He greets his friends for a moment and then heads to the reception immediately.
Goblin Slayer asks the Guild Girl about the adventures that he can undertake and learns that there is no dearth of missions that he can go on. He is quite focused and does not waste time. Goblin Slayers picks a large number of adventures for himself and his ragtag group of adventurers. But before going out to fight, he also purchases the heal, antidote, and stamina potions that could potentially aid his efforts in the future. Soon he and his group start preparing for the missions they are going to undertake.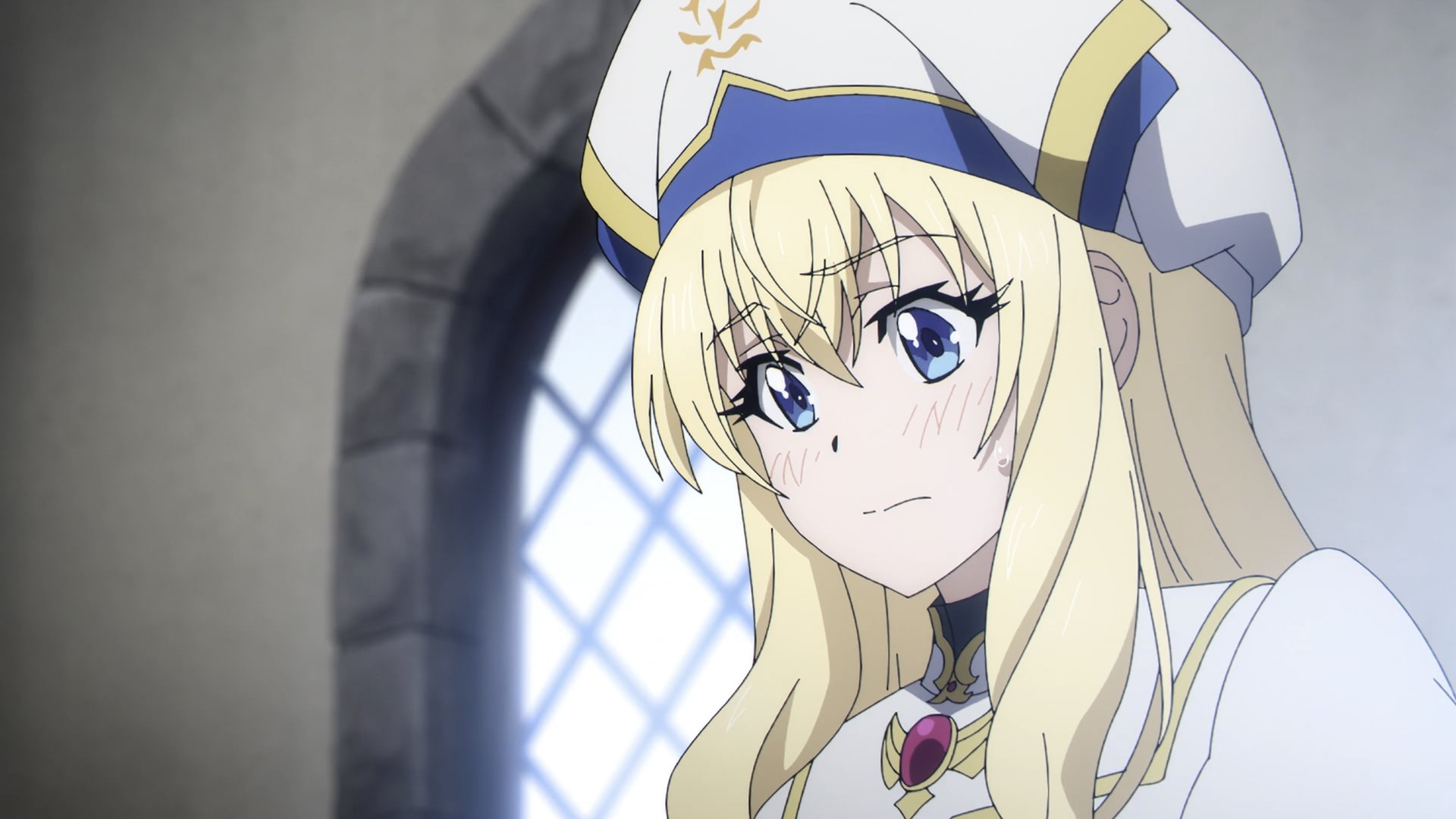 Just when they are heading to the goblin hideout, a young boy runs into them and makes a few obnoxious comments that appear to make the Shaman Dwarf furious. It appears that he is a rookie, so the experienced adventurers are not really surprised by his attitude. Later that evening, Goblin Slayer and his comrades manage to hunt down goblins at multiple locations. After returning, Goblin Slayer reports to the Guild Girl how they used sedatives against their enemies before taking their lives. He also goes into great detail about the exact number of goblins hunted at different locations.
Goblin Slayer Helps Wizard Boy
Goblin Slayer is so focused that he does not notice the boy who has previously run into his team is sitting right there. It turns out that he is the Wizard Boy and when he notices that the Goblin Slayer is there, he asks him to teach him how to get rid of goblins. The Goblin Slayer appears to feel that the rookie adventurer is not ready for his training and asks him to focus on learning other things for now. But the Wizard Boy is adamant. When he learns that the rookie has no place to stay, he takes him to Ushikai's house.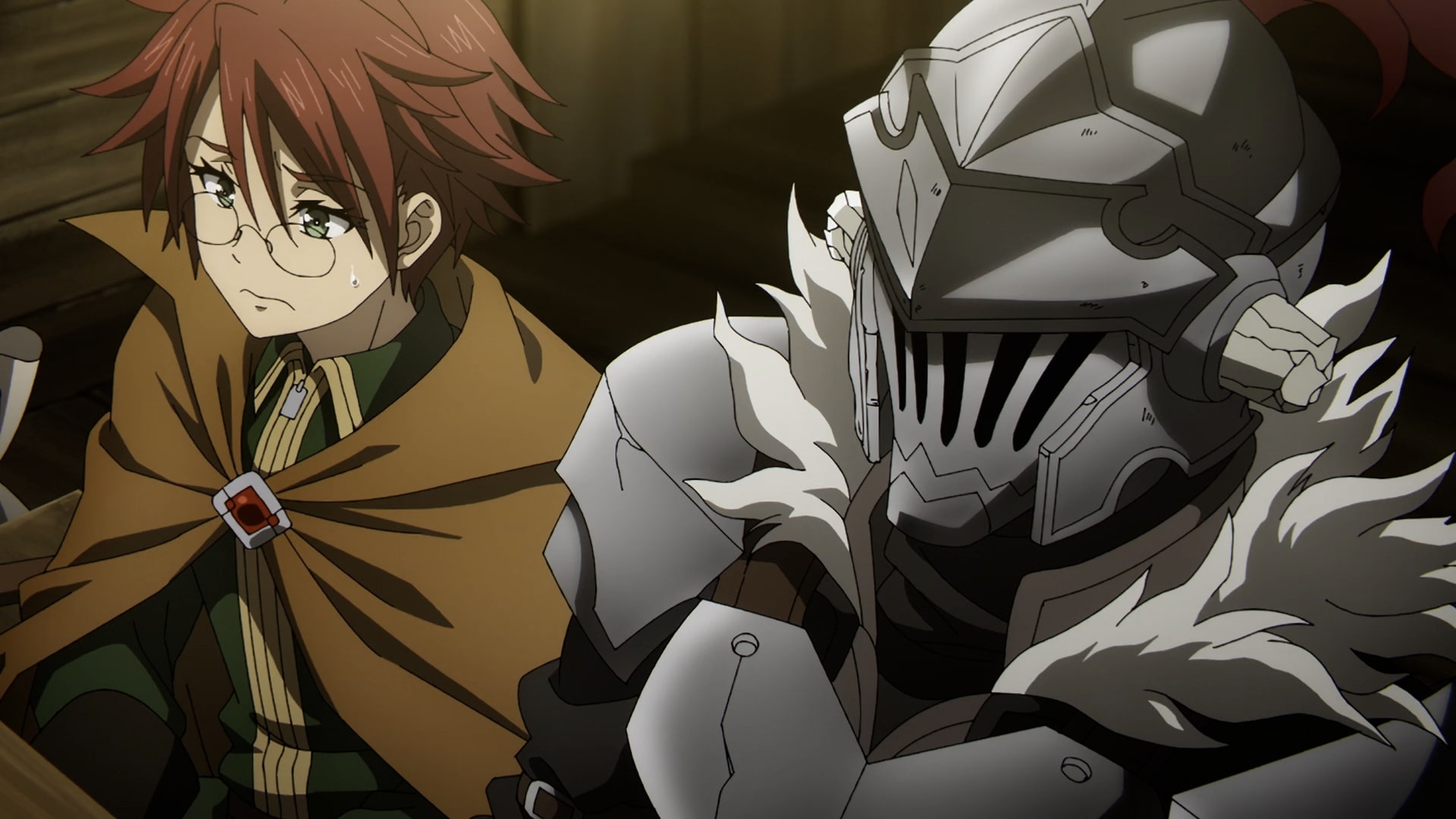 Although her father is initially reluctant to allow the boy to stay with them, Goblin Slayer offers to let him stay in his shed. He also offers to stay awake to ensure that nothing unexpected happens. Ushikai's father realizes that Goblin Slayer really wants the Wizard Boy to have a roof over his head, so he allows him to stay on the condition that Goblin Slayer will not hurt himself personally by staying awake all night.
Read More: Anime Like Goblin Slayer