What happens when you mix the two most popular genres in mainstream cinema? You get THE most entertaining genre in mainstream cinema. Yes, the action-romance genre is filled with action scenes with healthy dose of romance thrown in. Since the inception of moving images, love stories have dominated writers' pens and directors' cameras and wowed audiences across the globe. Here we jot down the list of top action-romance movies ever made in the years gone by. You can watch some of these best action romance movies on Netflix, Hulu, or Amazon Prime.
15. The Bounty Hunter (2010)
Milo, a former NYPD detective, must retrieve his bail-jumping ex-wife Nicole. The job is tougher than he anticipated when Nicole escapes chasing a lead and they both end up on the run for their lives. Much like some other entries on the list, 'Bounty Hunter' greatly rests on the shoulders of its stars and honestly, that is what keeps it going.
14. In Time (2012)
Any movie that has Justin Timberlake among its ranks isn't serious and must' be taken that way. Unless you are the Coens, of course. 'In Time' is set in a dystopian future where life is counted in seconds. Literally. No one can live beyond the age of 25, with a few exceptions. Will gets caught up with a hostage who gifts him life. But the seemingly blissful gift turns out to be a curse that entangles him with nefarious parties who try to claim it back. Nothing about the movie seems to be natural or original and that is its biggest shortcoming. Despite flashes of brilliance and initial promise, 'In Time' is wasteful with its exciting potential and dulls down as it progresses.
13. Mr. and Mrs. Smith (2005)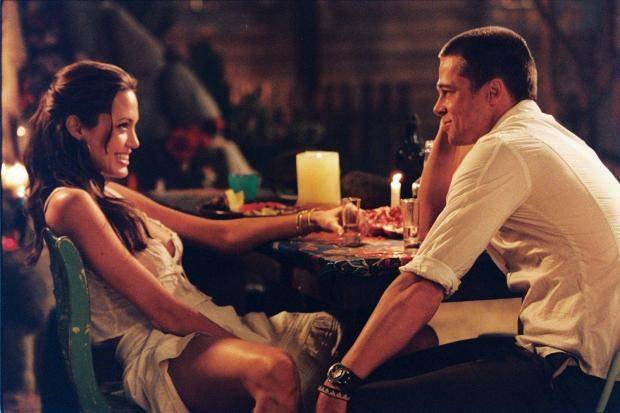 Two covert operatives working on opposite sides end up marrying each other. When they come to know of the other's secret, and the ploy by their employers to silence them, they join forces and retaliate in riveting fashion. 'Mr. and Mrs. Smith' unequivocally hinges on its leads' chemistry and performances, who exceed expectations. Jolie and Pitt bring to the Smith pair an easiness and mundane quality that naturalizes their pairing and makes for a great watch. Overall, despite being rough on the edges, 'Mr. and Mrs. Smith' emerges an entertaining and subtly gorgeous film worthy of your attention.
12. The Thomas Crown Affair (1999)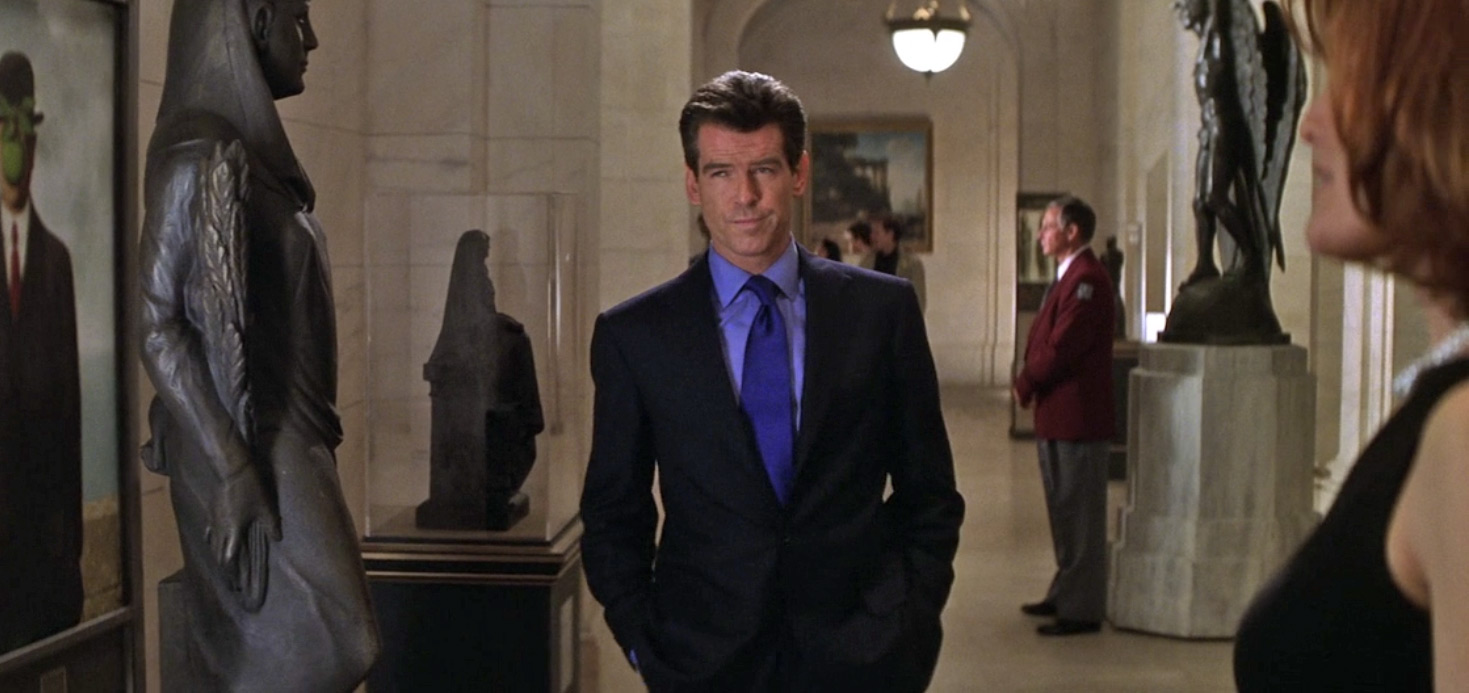 A movie that has the word 'affair' and Pierce Brosnan is "BOND" to be exciting. If you can move on from that clever pun (yay me), 'Thomas Crown' focuses on a bored, brilliant billionaire who can have anything he wants in the world. Except for one thing: self-escalation. Trying to bypass this inherent flaw in his ecosystem, Crown cultivates a habit of stealing valuable artifacts and gets good at it. Authorities subsequently investigate with a great love story brewing on the side. The formulaic movie assembles its priceless soldiers in a fabricated, yet, impressive manner and manages to evoke with the endearing presence of a humane story.
11. Knight and Day (2010)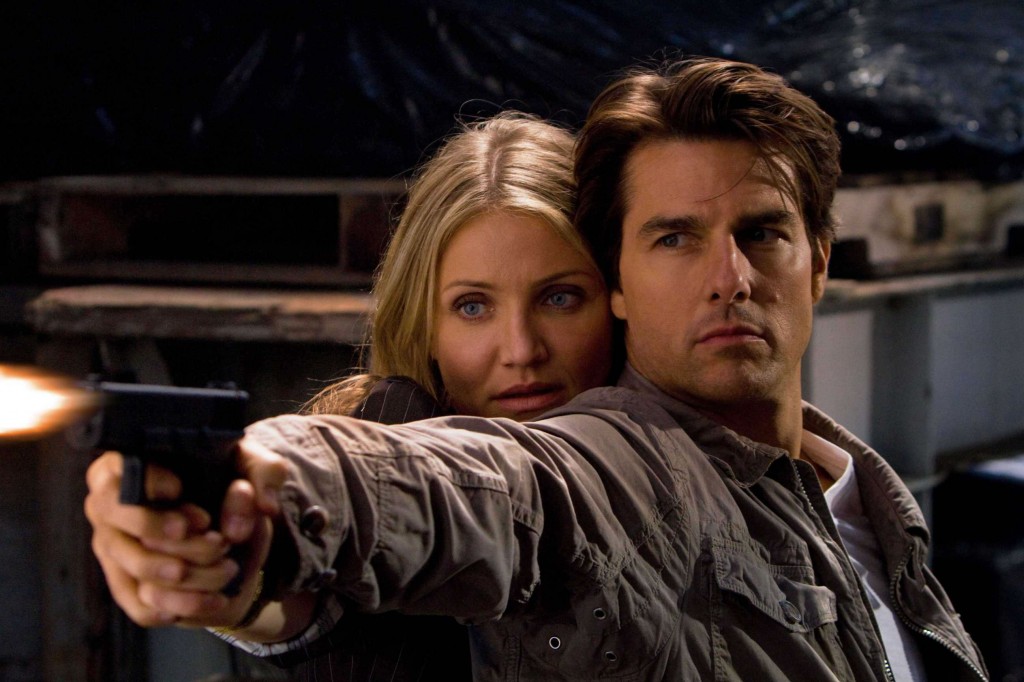 'Knight and Day' brought together two of the most loved and fantasized actors of the respective genders. Biological, that is. Cruise, playing Ethan Hunt with a different name, lit up the screen with his infectious charm and adrenaline-mongering action sequences. The two play characters who are tied together by chance but must survive together as the bad guys in pursuit won't give up until getting their asses kicked. With a largely likable production scale and a script that has enough meat to keep you following, 'Knight and Day' is mainstream cinema at its ambivalent and despairing best.
10. Date Night (2010)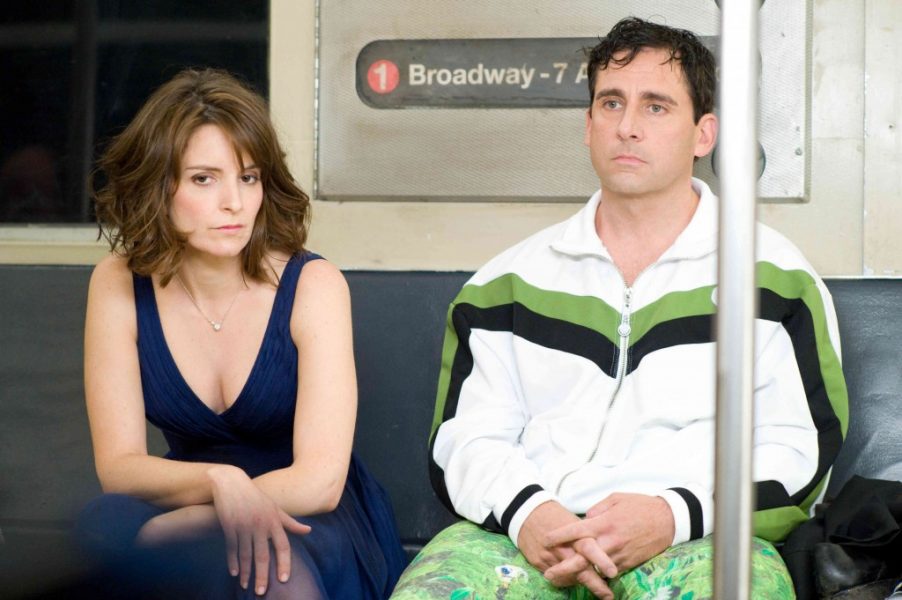 When a couple looks to spice up their boring and mundane lives, they invite trouble and get more than they can handle. 'Date Night' derives its power from the special chemistry that its brilliant leads share and their individual comic talents. Steve Carrel is ravishing as the unsuspecting Phil Foster, while Tina Fey proves her acting instincts with a surprisingly good showing on the big screen. Despite the tested plot, the admirable writing is capable enough to overcome the inherent flaws and make the film a totally watchable one.
9. True Lies (1994)
Arnold Schwarzenegger is actually a synonym of action. The two are so closely and intimately connected that they can be used interchangeably. Behind this symbiotic relationship are action filled classics, one of them which is 'True Lies'. Right from wielding a 200-pound machine gun, to flying a fighter jet plane, Arnold is omniscient in the film. His divine touch and James Cameron's escalated filmmaking instincts drive this fun-filled action-romance that is totally worth your time.
8. Romancing the Stone (1984)
Robert Zemeckis, who returns to screen with Steve Carell in a promising looking story, is someone who is famous for presenting stories on screen which are relatable and characters which are accessible to the simplest of sections. in 'Romancing the Stone', Zemeckis brings out the best in Michael Douglas and turns in other from his hat of rabbits that endears and yet again proves to be a success. With a decent score and an above average script, Zemeckis manages to recreate, partially though, the magic he previously conjured up with his glorious successes.
7. The Adjustment Bureau (2011)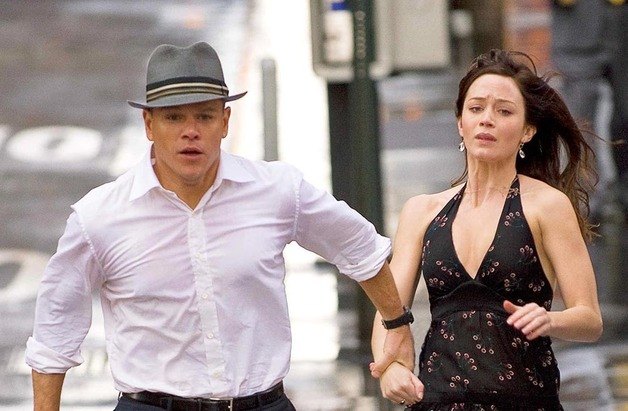 'The Adjustment Bureau' is a fine exception on the list. Combining elements of science-fiction and established romance tropes, the film is a refreshing change, both, for the audiences and Matt Damon. Its exciting premise is supplemented well by its high-performing leads. Despite there being a dearth of twists and turns in the story, its originality and purpose-driven characters are captivating enough to attach with itself a heightened sense of urgency and a tangible loss of absoluteness. Enough for you to sink your teeth in and leave satisfied.
6. Out of Sight (1998)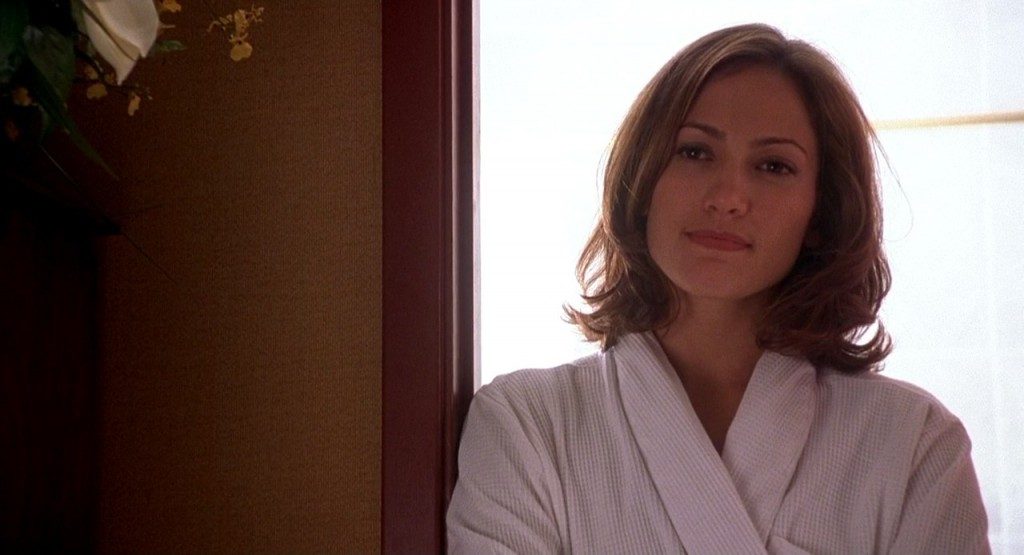 This Steven Soderbergh is one of the great action romance films. Jennifer Lopez plays Karen Sisco, a US Marshal who is kidnapped by Jack Foley (George Clooney), a career bank robber who has just escaped prison. Things turn increasingly complex as Jack falls in love with Karen but tension is sustained throughout as it isn't clear whether she intends to arrest him or genuinely loves him. Lopez is remarkably charismatic and flamboyant in her roles. Clooney is dashing and deceptively charming.
5. The Fountain (2006)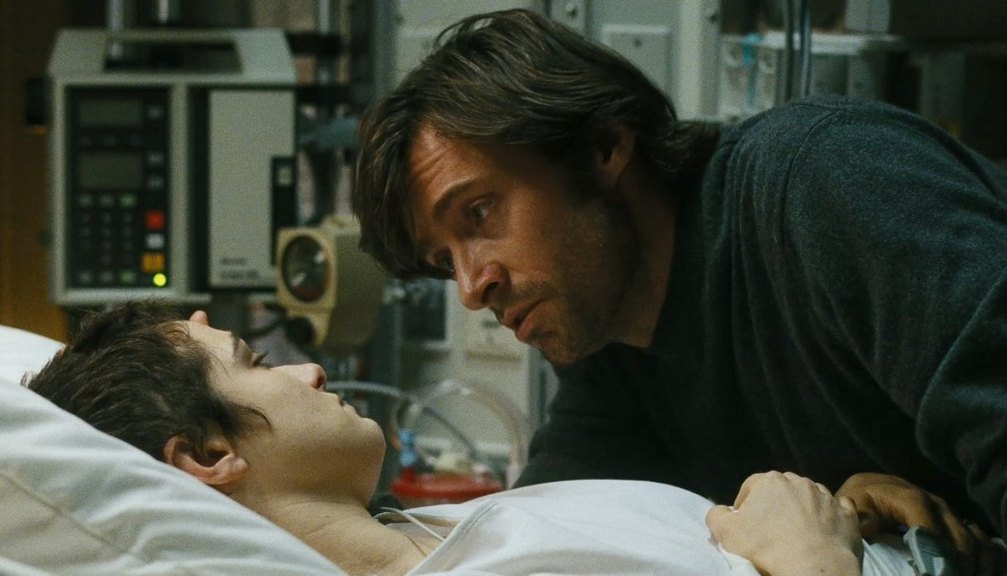 Directed by Darren Aronofsky ('Requiem for a Dream' and 'Black Swan'), 'The Fountain' stars Hugh Jackman and Rachel Weisz in lead roles and tells us about a man, who travels through time; in the past to search for the Fountain of Youth, lives the present as a scientist finding the cure for cancer and in the future as an astronaut to explore space. The film, slowly, has already gained a massive cult following and is a clear example of a film that gets discovered by fans much later than its actual release.
4. True Romance (1993)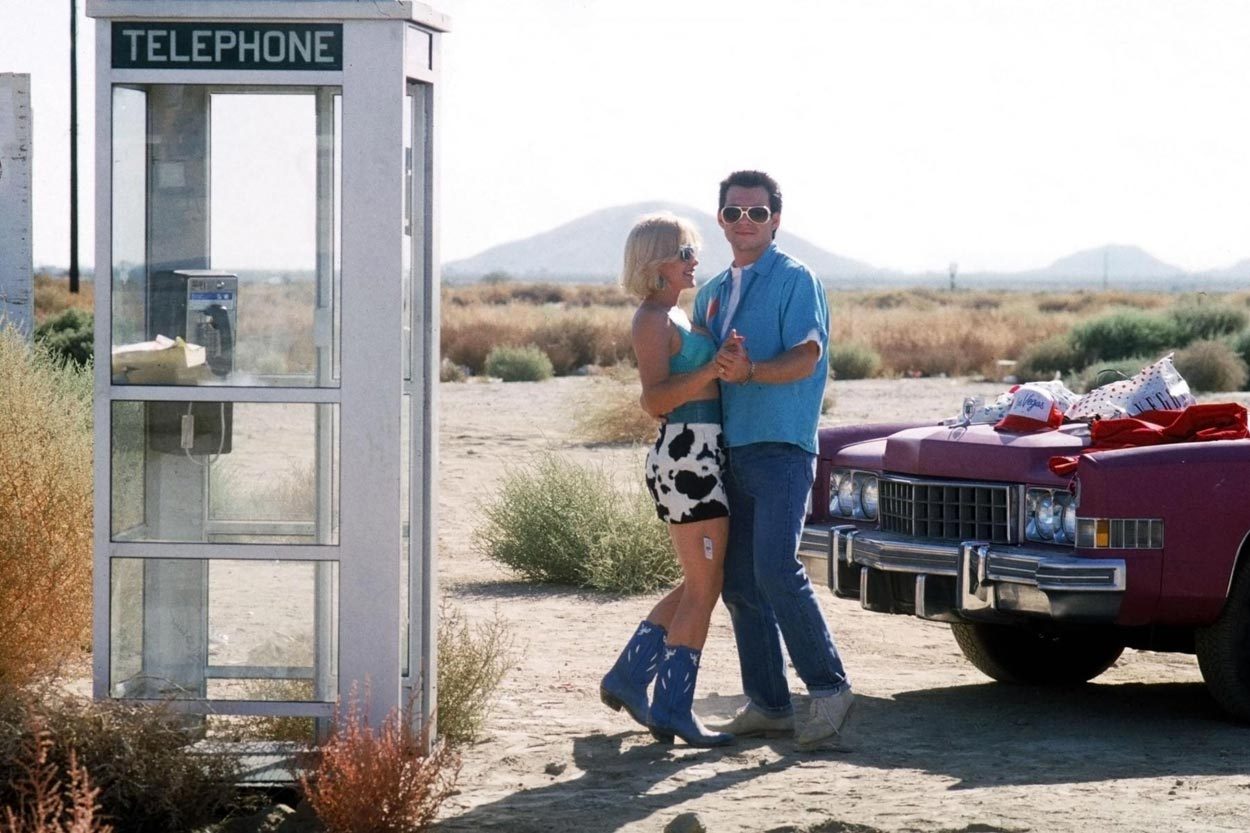 Written by Quentin Tarantino and directed by Tony Scott, this movie follows a lonely pop culture fan that falls in love with a call girl and accidentally takes drugs from her pimp. The two go on the run to Los Angeles to sell the drugs and live happily ever after. However, they don't know that Sicilian mafia and LAPD are after them. The romance between the two main characters of "True romance" is action packed and will leave you wanting for more.
3. Bonnie and Clyde (1967)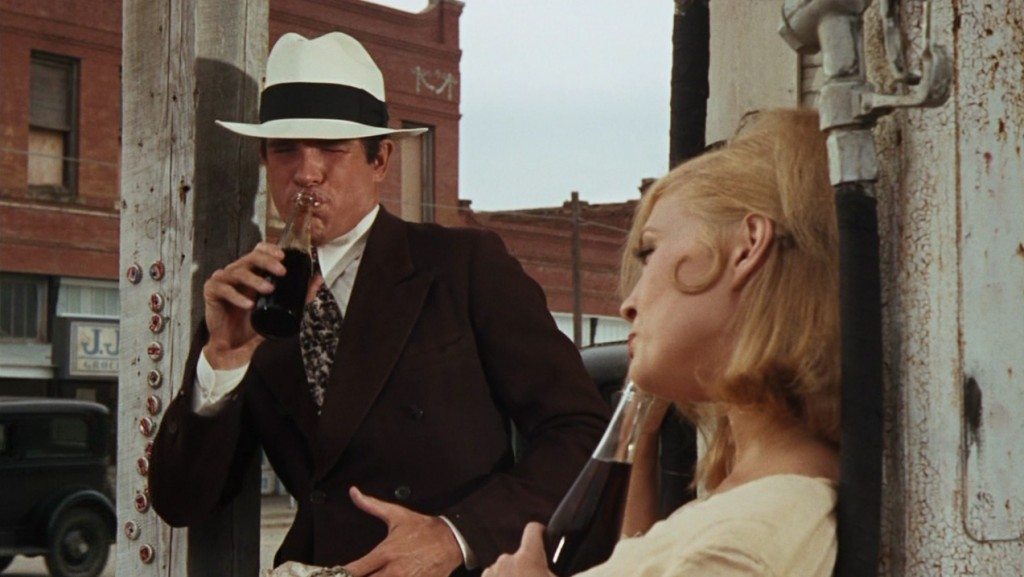 Seeing Beaty and Dunaway together again for the "Oscar debacle" in 2016 was an unfamiliar sight. Ranking as one of the most iconic pairs in film history, the two reprised a pairing of similar stature with relative ease and breathtaking style in the 1967 Arthur Penn movie, 'Bonnie and Clyde'. The two rest in history dossiers as an adventurous and dangerous criminal pair, famous for their notorious mischiefs. The film itself is considered a watershed moment in American cinema for its courageous transgression of established cinematic norms and taboos. Also, the 'Taxi Driver-esqe' ending is almost a cult feature in modern-day films. A true to life resuscitation that benefits greatly from its maker's audacity and the charisma and charm of its larger-than-life figurines.
2. Charade (1963)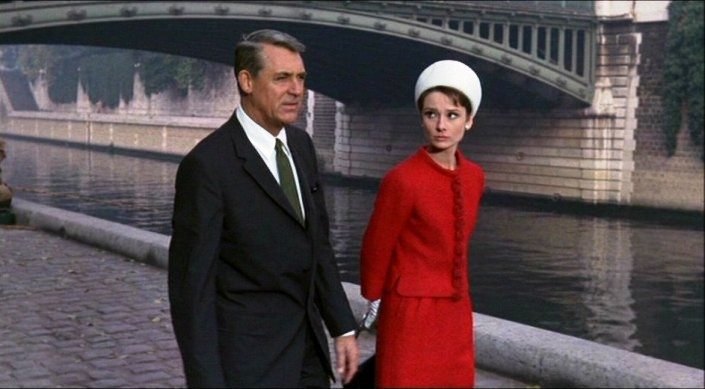 Harassed by three men who had a linkage to her late husband's murder, Reggie seeks help from Joshua who confesses that he is the brother of the fourth accomplice in the crime. Will she trust him? Or will the web of lies prove to be enough? If there is still doubt in some people's mind regarding the status of Audrey Hepburn as the best actress of all time, watch this movie. Hepburn is a force of nature, gauging her way with effortless ease and intricately damning the viewer to senselessly fixate on her. The inexplicable performance, and the atmospheric feel of the film, combust well together to fuel 'Charade's rise as one of the best romance movies ever.
1. North by Northwest (1959)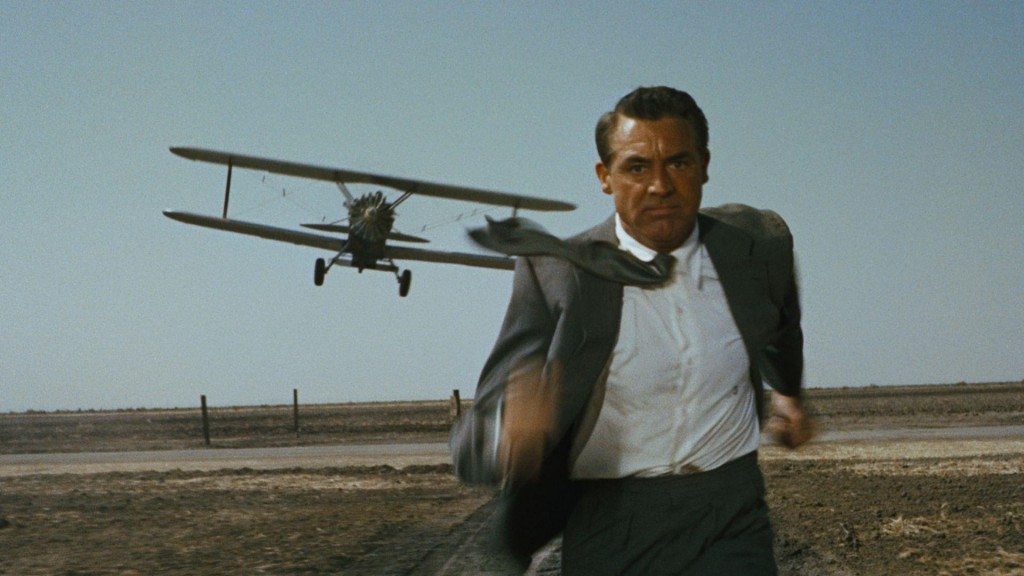 When you have an Alfred Hitchcock movie on a list, it usually ends up topping it. 'North by Northwest', most fondly remembered for its iconic background theme, stars Cary Grant as a confident and charming ad-man, who inadvertently gets embroiled in a cross-country chase and meets the love of his life. 'North by Northwest' is probably Hitchcock's most underrated film. A master blocker of scenes, arguably even the best, Hitchcock's brevity and master storytelling are revealing enough to keep you guessing and engaged until the very end. The exhaustive script heavily exploits the '2+2' theory and uses the star power of its cast to make it one of the most well-rounded and immersive films ever made.
Read More: Best Thriller Movies of All Time